USC Waitlist for 2025
What is a waitlist, and why are they used by colleges?
You must first comprehend selectivity and yield in order to comprehend how helpful waitlists might be.
The low admission rate of an institution is a gauge of selectivity. The school will be more selective the lower its admission rate, and as it grows more selective, it will rise in rankings and status. Colleges enjoy being picky.
The yield rate is the proportion of accepted students who actually enroll. Colleges must have a high yield in order to be as selective as feasible. In order to fill your freshman class, you must admit twice as many students if only half of the ones you accepted will enroll. Your admission rate increases if more students must be accepted.
Waitlists have a role in this situation. Schools utilize waitlists to make sure they can be selective while still being confident they can fill their freshmen class, even if yield declines a little. The school can use the waitlist to fill any gaps if fewer students enroll than expected.
In other words, waitlists let universities keep their selective practices while getting a full freshmen class and a buffer to regulate yield.
Possible Justifications for the USC Waitlist for 2025 Status
Don't be upset if your name is on the USC waitlist for 2025. Making sure you have a comprehensive list of safety schools to apply to just in case is a wise course of action. Keeping track of your admissions decisions as they are made will help you stay organized.
Enrolling too many students can be as detrimental as enrolling too few. The USC waitlist for 2025 allows the admissions staff the freedom to keep a healthy number of entering applicants in each class. When too many applicants accept an offer of admission, there is no comparable mechanism in place to handle the situation.
The admissions office will take applicants off the USC waitlist for 2025 if there aren't enough applicants to fill the upcoming class. The university may also use the USC waitlist for 2025 to fill up particular gaps in the student body, such as when there aren't enough students interested in a given academic major.
The following are the most typical explanations for why candidates are added to the USC waitlist for 2025:
You may have been added to the USC waitlist for 2025 as a courtesy so as not to insult your parents if they are alumni, employed by the college, or have strong connections. Waitlists mitigate the impact of rejection.
You might have been a candidate who was too powerful. It's possible that the college admissions office was confident you would be accepted by a far more prominent institution. Your dedication to enrolling at their college may have worried the admissions office, so they may have put you on a waiting list to gauge how eager you are to be accepted.
Your application may have contained errors that rendered you a questionable candidate. Maybe you didn't get good enough grades. Perhaps there wasn't much substance to your involvement in extracurricular and volunteer activities.
There were simply not enough open spots. It's possible that there were too many students with your particular background or academic interests. The applicants who were accepted either applied earlier or were arbitrarily marginally better than you.
What does being on the USC waitlist for 2025 mean?
Colleges take in more students than are required to enroll in a new class. This is due to the fact that not everyone who is accepted will decide to go. Even highly elite colleges frequently receive "no" responses.
As an example, with an average yield of roughly 46%, Williams College in Massachusetts—regularly ranked No. 1 among national liberal arts colleges by U.S. News & World Report—has more applicants reject its offer than accept it.
At Harvard and Stanford, where yields are at their highest, 82% of students accept offers, meaning that nearly 1 in 5 admitted students refuse.
Colleges can access a pool of competent applicants from waitlists who can fill openings as they arise. It's a means for prestigious institutions to guarantee variety in terms of gender, socioeconomic status, geographic distribution, major choice, and extracurricular activities. It serves as a technique for achieving enrollment goals for less selective schools.
There are other elements at work. A college's acceptance rate can be decreased and yield increased by creating a waitlist, which has an impact on rankings and the general perception of quality and selectivity. Colleges create a waitlist in place of admitting enough applicants outright to guarantee a complete, diverse class, which reduces the number of acceptance offers.
In order to increase yield, colleges also handpick applicants off the waitlist who promise to enroll if a space becomes available. In order to prevent wasting an offer on someone who might not accept, colleges even call waitlisted individuals before admitting them, "prequalifying" them.
Similar to this, an institution may waitlist a highly qualified candidate who it believes views it as a backup plan if enrollment chances are slim.
Last but not least, colleges waitlist marginal children of alumni and benefactors for political reasons, reasoning that an invitation to admissions purgatory is more benign than an open rejection – despite the fact that, in most situations, it's equivalent to one.
Remember that most universities don't rank waitlisted students, so there isn't a clear hierarchy dictating who gets accepted next. More consideration is given to how applicants meet a specific profile and how well they fill a college's enrollment needs.
Colleges will use their waitlists as needed after National Decision Day on May 1; the process is typically over by June 1. The "summer melt" of student decision making can cause this activity to occasionally continue into July or even August as institutions cope with it.
College Waitlists Statistics
On college waitlist statistics, a total of 43% of institutions use waitlists, according to a 2019 National Association for College Admissions Counseling survey. When given a position on a backlog, 50% of applicants accepted it, while institutions typically admitted 20% of applicants from waitlists. It was 7% at the most exclusive institutions.
Common Data Set reports from universities contain waitlist numbers, however, not all institutions make them available. Searching for "Common Data Set" on a school's official website and selecting the most recent year are the easiest ways to locate the report if it is available. Additionally, you can search for relevant pages on the institution's website by entering the name of the school and the words "Common Data Set" into Google. The waitlist information is under Section C.
USC Waitlist for 2025
| | | | | | |
| --- | --- | --- | --- | --- | --- |
| Institution | Uses Waitlist? | Offered Waitlist | Accepted Waitlist Offer | Admitted from Waitlist | Waiting list ranked? |
| University of Southern California | No | N/A | N/A | N/A | N/A |
USC decides to give spring term admission to many students each year rather than placing them on the USC waitlist for 2025. Students who accept their offer of spring enrollment are guaranteed a spot in their incoming class and will be given consideration for any openings in the autumn semester, should any become available.
USC in the Spring
USC receives more applications from students than they can accept each year. They give spring admission to a large number of bright students who have earned a rightful place at USC rather than using USC waitlist for 2025 or simply rejecting applicants.
All students have access to the wealth of resources USC has to offer thanks to spring admission. More significantly, it guarantees your spot in their incoming class and gives you advantages other students do not have, such as the chance to study abroad or free time to unwind. The majority of spring students discover that adjusting to campus life is rather simple and that they are better equipped upon arrival for USC's demanding academic environment.
Could you enroll in the fall?
USC is aware that you anticipated starting your studies in the fall semester because this is one of their most often requested questions. If room becomes available, you could enroll in the fall. The availability fluctuates from year to year because these decisions are based on current enrollment levels rather than rankings, interest levels, or USC waitlist for 2025 orders. Accept your offer of spring admission by submitting your Intent to Enroll online in order to be considered for fall admission. All applicants who take the spring offer will be given consideration for any openings in the fall.
AdmissionSight asks you to refrain from sending any further information or a petition.
How many students enroll at USC in the spring?
An anticipated total of 350 to 500 first-year students and an additional 300 to 400 transfer students enroll at USC in the spring.
Is there a cost to remaining on the USC waitlist for 2025?
Accepting a spot on the USC waitlist may be worthwhile if you are genuinely, and deeply interested in attending the school. However, you should do so with the knowledge that your chances of being accepted are probably slim and that, even if you are accepted, you won't likely receive the best financial aid or housing.
Making a Reservation for the Spring Semester
Visit admission.usc.edu/status to submit an Intent to Enroll by May 1 and a $300 Commitment Deposit by August 1 for first-year students. By August 1, transfer students will just need to submit the Commitment Deposit.
Is there housing for college students?
First-year students: Housing for the spring semester is subject to availability and is not guaranteed. Although it is not certain, USC often tries to group incoming spring students in the same units close to other newcomers. Applications for spring housing will be accepted starting on July 1 and will be handled on a first-come, first-served basis.
Transfer students: Although there may not be as much housing available, transfer students may apply.
Based on limitations and regulations set forth by the local health authority, housing assignments and availability are subject to change.
What can you do to make the most of the fall semester?
Making the most of the fall semester can be done in a number of ways, including studying, traveling, or working. For more on spring admissions, visit USC's website. They offer additional resources for spring students as well as specific recommendations on how you could spend your autumn semester. Please don't accept an offer of fall admission from another college if you intend to enroll at USC in the spring.
First-year college students: If you start your studies somewhere in the autumn by enrolling in coursework that will transfer to another university, you may make sure that you graduate on time and with the rest of your class. To make sure you stay on track, USC can assist you in choosing courses.
AdmissionSight strongly advises that you select a community college or enroll at a nearby institution as a non-degree-seeking student. These courses are referred to as professional studies, extension courses, or continuing education. Additionally, search for initiatives for "visiting students". It should be noted that you cannot enroll at USC as a "limited-status" student. Students who have not been admitted to a USC program that awards degrees are given limited status.
Additionally, you can choose to study abroad. USC collaborates with five foreign universities, including Franklin University in Switzerland, American University of Paris, John Cabot University in Rome, Anglo-American University in Prague, and Richmond University in London, and can assist you in choosing courses at these colleges.
Although USC assists in making these programs more accessible to students, the participating universities themselves define the specific guidelines and requirements, and the programs are run independently. Freshmen admitted for the spring semester will shortly receive further information about these selected schools.
Will you be permitted to join any USC organizations this fall?
Once you enroll in January, you'll have access to and be permitted to join any USC organizations this fall. Prior to enrolling as a student, access to university systems and services is not limited by proximity to the campus.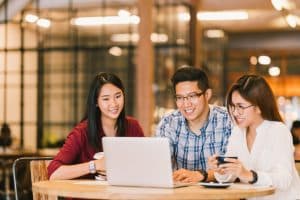 The following information are supplementary if you choose to select another college as your second choice because there is no USC waitlist for 2025:
What should you do right immediately if you're on a waitlist?
Send the college that accepted you and that you intend to attend your registration deposit. This ensures you space and provides you some time to plan your next move.
Resolve to attend the college you were accepted to. Your prospects of getting accepted may be slim even if you continue to be on the waitlist at your first preference school. It's crucial that you get a place in college.
How do you determine whether or not to remain on a waitlist?
Determine your position on the list. According to the waitlist letter you received, you might be in the initial group of applicants for admission. If not, speak with the admissions office to learn if a priority list or ranking system exists. Find out where you are on the waiting list and whether there are any restrictions on financial help for those who are accepted after waiting.
Do you require college financial aid? Be aware that the college may have used up its aid budget for the year if you are waitlisted and need financial assistance.
How likely are you to be taken off the college waitlist?
If your first-choice school has waitlisted you, you may be curious about your chances of being removed from the list and receiving a full acceptance.
Your likelihood of being removed from the college waitlist is largely influenced by five factors:
The number of openings for the school's freshmen class. The likelihood that you will be accepted off the waitlist decreases as the number of spaces decreases. In contrast, your chances of getting a placement increase with the number of open spaces.
The school's preferences for the representation of majors, regions, etc. in the freshmen class. For instance, if a school didn't admit enough engineering majors, it would probably admit engineering majors first off the waitlist.
Your likelihood of enrolling in the institution if accepted. This largely depends on your level of interest in the school and whether you've made an effort to show that you still want to go there (we'll go through how to do this in the next section). For candidates that prioritize Carnegie Mellon as their top choice, for instance, CMU maintains a Priority, Waiting List.
The strength of your overall application, particularly in light of other waitlist candidates. Although it's impossible to know for sure, it's likely that you're a top candidate for admission if you possess outstanding attributes like an SAT score or GPA that's significantly higher than the school's 75th percentile.
Your waitlist ranking in priority (if the school ranks applicants).
The likelihood that you will be accepted off a waitlist ultimately relies on the specific school you were waitlisted at. How likely you are to be admitted is extremely difficult to predict because highly selective colleges receive applications from hundreds of qualified students each year, many of whom wind up on the waitlist.
Additionally, the number of applications a college chooses to accept off its waitlist can vary greatly depending on the year you apply. This occurs as a result of the fact that the school's unique demands, together with the quality and quantity of applicants, typically fluctuate slightly each year (for example, a school might want to admit more majors one year than it did the previous year).
How soon will you hear back from institutions about your application?
Before you hear back from a university regarding your application, whether it be an offer, an invitation to an interview, or a rejection, it could take days or months (hopefully not).
Everything depends on when you applied and the method used by the university course to make offers.
Stop checking your UCAS Hub hourly and instead continue reading to learn the inside scoop on when university offers will be announced.
USC doesn't have a USC waitlist for 2025 and it may be a good thing for you if this is your first-choice school but read carefully about their option for a spring semester if you opt to continue at USC. At AdmissionSight, we have over 10 years of experience guiding students through the competitive admissions process. We will assist you throughout the entirety of the college admissions process at USC. Feel free to set up an appointment today to book your initial consultation.