What are the best Majors at Berkeley?
What are the best Majors at Berkeley? The University of California, Berkeley is one of the most prestigious public universities in the United States. The university is home to one of the most stunning campuses in the United States, and it can be found in the heart of Berkeley, California, a bustling and metropolitan metropolis in the state of California.
Numerous major institutional rankings have placed the University of California at Berkeley among the top public universities in the United States of America. When we talk about the ranking of UC Berkeley, we should mention that the university has been ranked by US News & World Report – Global Universities at #4, THE (Times Higher Education) – University Ranking at #8, US News & World Report – National University Ranking at #22, and QS – World University Ranking at #32 for 2022. All of these rankings were done for the university.
The University of California, Berkeley, is well-known for its academic standards, creative academic contributions and discoveries, and world-famous faculty members. Berkeley takes great satisfaction in having a robust sense of community, and the university actively pushes its students to develop into leaders who will have a beneficial influence on the globe.
Though we're trying to know "What are the best Majors at Berkeley?", students who are interested in furthering their education in the areas of science, technology, engineering, and mathematics (STEM) typically flock toward the University of California, Berkeley, which is widely recognized for its academic prowess in these fields. One of the most admirable features of the University of California, Berkeley is its dedication to the inclusion of persons from a wide variety of backgrounds. The following are among the most common choices for students at the University of California, Berkeley:
Sociology
Earning a degree in sociology is a fascinating endeavor that opens up a wide variety of doors for one's professional and personal life. Undergraduate students have the extraordinary chance to participate in a vibrant academic environment, as they have access to faculty members who are known throughout the world and to one of the most prestigious graduate programs in sociology.
Students who are interested in pursuing a major in sociology are strongly encouraged to educate themselves in a variety of other disciplines, including history, philosophy, cultural anthropology, psychology, economics, and political science, before beginning their sociology studies.
Within the framework of the major, the Sociology Department additionally provides students with the opportunity to concentrate on Sociological Research Methods. This Concentration places a primary emphasis on the fundamental significance of analytical and methodological tools to the enterprise of sociology.
Computer Science
At UC Berkeley, there are two distinct paths that one can take in order to study Computer Science (CS):
Gain entry as a first-year student into the College of Engineering (COE) and the Electrical Engineering and Computer Sciences (EECS) major. However, getting into the COE is not easy because of how competitive it is. If you choose this path, you will get a Bachelor of Science (BS) degree. People who are interested in pursuing a career in engineering should consider taking this route.
Enter the College of Letters and Science (L&S), and then, after achieving the appropriate grade point average (GPA), a petition to be admitted to the L&S Computer Science major after successfully completing the courses required to declare the major.
People who are interested in obtaining a more well-rounded education in the sciences and arts (such as by double majoring in other L&S subjects) and/or are unsure at the time of application whether or not they will be accepted into the EECS program should consider taking this route. If you choose this path, you will earn a Bachelor of Arts (BA) degree.
Both the Bachelor of Science (BS) and Bachelor of Arts (BA) degrees offer the same curriculum for their computer science classes. The distinction lies in whether you focus primarily on engineering or on the arts, sciences, and social sciences in your additional coursework. In particular, an interest in hardware indicates the EECS route, but an interest in double majoring (for example, in math or cognitive science) suggests the L&S route. Both of these routes are available.
Bioengineering/Materials Science and Engineering Joint Major
The dual major programs are intended for students who are interested in pursuing studies in two subfields of engineering in order to enhance their qualifications for work in either of those subfields or for roles that need knowledge in both subfields. These programs incorporate the fundamental classes required for study in each of the principal areas of study. These programs can be finished in four years, despite the fact that they need a slightly increased course load. On the student's official transcript, both majors are recorded as having been completed.
Students who have a strong desire to learn more about the topic of biomaterials can consider enrolling in the Bioengineering/Materials Science and Engineering Joint Major. In this course, students will not only receive a comprehensive education that will include exposure to fundamental courses in engineering and life sciences, but they will also study the design and synthesis of novel materials that will define new paradigms in biomaterials at all levels, from the molecular to the macroscopic.
The purpose of this dual major is to provide the student with the opportunity to gain an understanding of the connection that exists between the two different subjects of study. Students who pursue both of these concentrations will be well prepared to compete for careers in the field of biomaterials in a variety of settings, including academia, industry, and the public sector.
Engineering Mathematics and Statistics
Students who enroll in the Engineering Science Program and choose to major in Engineering Mathematics and Statistics will have the chance to study both pure and applied mathematics as they relate to current engineering, which is an essential component of the field.
A student has the ability to create an individualized program of study, either in theory or in the applications of both theory and practice, by mixing courses in pure mathematics, applied mathematics, statistics, the physical sciences, and engineering. In addition to laying a solid groundwork for further study at the graduate level in theoretical subfields of engineering and in mathematics, this degree can also help students become ready for a job in certain fields of industry or business.
Art History
The purpose of the Major in Art History is to provide students with a strong foundation in the artistic traditions, methods, and settings that make up both historical and current visuality. Additionally, it provides an overview of the field's methodology, historical developments, and ongoing disputes.
Students are equipped with the abilities necessary to do independent research, analyze evidence, construct coherent and sustained arguments, and develop skills in academic writing as a result of this preparation. The format that the major provides for students to learn how to analyze and interpret visual, material and textual evidence from specific cultural settings and historical circumstances can be broken down into four categories: lower division, upper division, seminar, and honors program.
Each of these categories is comprised of a series of increasingly focused courses. The requirements for the major are designed to give students the broadest possible exposure to a variety of time periods, geographical regions, and subject areas, while yet enabling them the freedom to explore their own particular areas of interest through the use of a Focus of Study.
Business Administration
Students who complete the Haas School of Business Undergraduate Program and earn the Bachelor of Science degree are equipped with the knowledge and technical skills necessary to comprehend the modern business world, achieve the highest levels of success in their professional careers, and prepare for further graduate study.
The coursework is thoroughly interwoven with the liberal arts curriculum of the university, which results in graduates who are able to rely upon their knowledge of the arts and sciences in addition to business in their subsequent efforts.
How do I Decide on my Major?
How do I decide on my Major? Though we're trying to know "What are the best Majors at Berkeley?", one of the most important choices that a high school or college student is required to make is selecting a concentration of study. And it is one that many people wish they could retake; according to one survey, 61% of college graduates would switch their major if they could go back to school.
However, not everyone suffers from a case of buyer's remorse when they receive their diploma. The following is a list of the most significant considerations to make when selecting a major, as well as advice on how to select the appropriate college once you have made your selection.
Consider Your Skills
Create a list of your accomplishments and areas of interest to get started. After you've finished, inquire with your closest loved ones and friends about the things they would say about you. There are times when we need a third party to point out to us our qualities and abilities that we sometimes take for granted.
Include any subjects that have always piqued your curiosity but that you've never committed yourself to study in depth. You should also mention things you used to be good at but haven't done in a while, especially if you haven't done them in a while.
Investigate Possible Professions.
When you have a list of your interests and passions, the next step is to investigate what kinds of professions meet those interests. For instance, if you have a passion for music, you could pursue a career as a music instructor, or a club promoter, or look for work at a charity organization that is dedicated to music.
After compiling a list of possible lines of employment, you should think about observing those currently employed in those positions in order to get a feel for what it's like to do the job. Observing the processes that are actually carried out by people will help you determine whether or not you are engaged in the endeavor. If seeing someone on the job isn't possible, you can reach out to folks via email or LinkedIn and set up a phone call with them to ask them questions face-to-face.
Estimate Future Earnings
The majority of careers have their progression tracked by the Bureau of Labor Statistics. Visit the site and choose the professional fields that are of most interest to you. You will be able to discover what employment is available in each sector from that location.
After compiling a list of occupations that pique your interest, you can use the site to determine which of those occupations have a positive growth rate and incomes that are commensurate with the lifestyle you intend to lead. Even if the amount of money you will make in the future is not the only thing you should think about while choosing a career path, it is still an essential consideration. Having this knowledge can assist you in determining how much of an investment it is prudent to make in your secondary schooling.
Consider what you want your life to be like once you graduate from college as well. For example, if you want to establish a family, reside in a major city, or do substantial traveling, you're going to need a career that pays well enough so that you can afford those things.
Consider how much of your time you are able to invest in your studies
It's not true that all majors are created equal. There is a significant difference in the amount of effort that is required for various programs. Think about how much time you are able to devote to your training and how committed you want to be as a student.
Research any advanced degrees that may be required of you after you graduate college if you want to work in the field that interests you. Before you make a final decision on what you want to study for your bachelor's degree, it is important to consider whether or not you will need to move on to earn a professional or master's degree in order to achieve the professional goals you have set for yourself.
What kind of Students does Berkeley look for?
What kind of students does Berkeley look for? The ideal student at UC Berkeley is one who is self-motivated to achieve their goals and has the academic credentials to back up their claims. A student's academic achievement, test scores, and extracurricular activities are all taken into consideration during the admissions process at UC Berkeley, which is well-known for having one of the most competitive admissions processes in the country.
Students who are interested in attending this distinguished school should place a primary emphasis on demonstrating a track record of accomplishment in both their academic studies and extracurricular activities.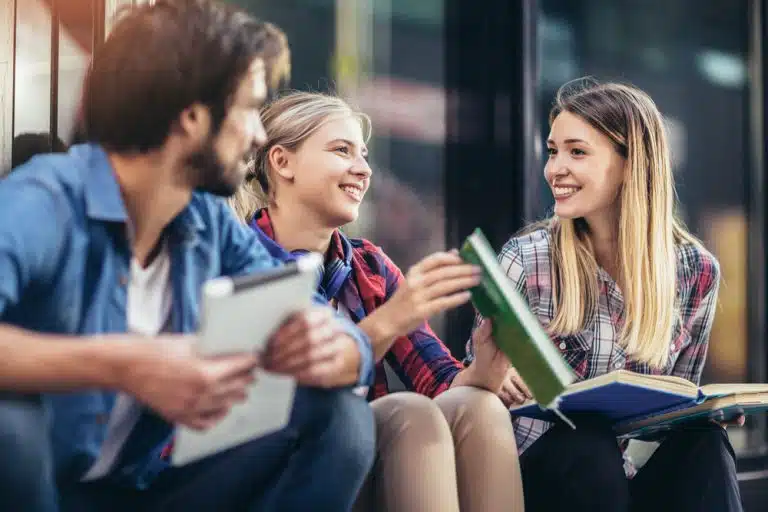 In spite of this, though we're trying to know "What are the best Majors at Berkeley?", Berkeley students are not only exceptionally bright but also incredibly passionate about each and every one of their various hobbies. The students here have a strong tendency toward ideologies that fall much to the left and are liberal.
The percentage of LGBT people who call Berkeley home is significantly higher than average. Ethnic minorities make up seventy percent of the student body at this institution. The moral theory of cultural relativism is held in very high respect by the majority of people today. Students here tend to be workaholics who put a lot of effort into their studies and are quite political.
What are my Chances of Getting into Berkeley?
What are my chances of getting into Berkeley? Because of the substantial growth in the number of applications over the years and the recent dangers posed to the university's ability to accommodate new students, the University of California, Berkeley is consistently ranked as one of the most competitive schools for admissions.
This rise in applications is reflected in UC Berkeley's acceptance rate, which has been cut nearly in half in the last decade, dropping from 21% in 2012 to under 12% in 2022. This decrease in acceptance rate is a direct result of the increase in the number of candidates. Students that are accepted to UC Berkeley often have an excellent track record in their extracurricular activities and a weighted grade point average in the range of 4.25 to 4.61.
Though we're trying to know "What are the best Majors at Berkeley?", the admissions office at UC Berkeley uses a holistic screening approach to decide whether or not a student is a good fit for the university. The admissions process at UC Berkeley places a significant emphasis on the application, particularly the UC Personal Insight Questions, in order to acquire more information about each candidate.
This enables Berkeley to evaluate a student's personal qualities and academic potential to assess whether or not they have the potential to achieve. In the admissions process at UC Berkeley, interviews and UC Berkeley SAT scores are not taken into consideration. However, other extra materials, such as letters of recommendation, are taken into consideration.
Your grades and the curriculum you've completed should be your first consideration when thinking about the UC Berkeley admissions process and how to get into UC Berkeley. Though we're trying to know "What are the best Majors at Berkeley?", it is imperative that you enroll in the most difficult classes that your high school has to offer, regardless of whether they are honors, AP, or IB classes. Those who were granted admission to the UC Berkeley class of 2025 had grades primarily in the A and B range in rigorous coursework.
Though we're trying to know "What are the best Majors at Berkeley?", if you need help putting the finishing touches on your college applications,  at AdmissionSight, we have over 10 years of experience guiding students through the competitive admissions process
AdmissionSight can help you put your best foot forward when applying to college this fall. Contact us today for more information on our services.