What are the Best Majors at UCLA?
What are the best majors at UCLA? The State Normal School of Los Angeles was the predecessor to what is now known as the University of California, Los Angeles (UCLA), which was established in 1882. Its primary focus was on the education of future educators. In 1919, it was designated as the Southern Branch of the University of California, which made it the second university to join the University of California system.
This world-renowned educational establishment provides instruction that is unrivaled, facilities that are state of the art, research that is at the forefront of its field, and access to many career prospects through its staff and alumni. The University of California, Los Angeles (UCLA) is a public university, and one of its goals is to serve the state of California by training the next generation of scientists, businesspeople, and artists.
So with all this prestige UCLA is known for, what are the best majors at UCLA? Students at UCLA have a variety of options to choose from in order to begin and complete their degree program in a manner that is tailored to their specific requirements and find the right academic focus for them. More than 250 different programs are available to students at UCLA, all of which are instructed by faculty members who are knowledgeable and student-centered. You will be equipped with the knowledge, experiences, and opportunities necessary to delve deeper into your areas of interest.
Whether you are an undergraduate student working toward a bachelor's degree – it is natural to ask what are the best majors at UCLA. The university offers 125 undergraduate majors and 90 undergraduate minors – for a graduate student interested in pursuing a master's or doctoral degree – the university offers 120 graduate and doctoral programs – we are able to assist you in locating the program that is best suited to your needs and interests.
Knowing what are the best majors at UCLA may be a struggle for some but, UCLA does provide new student workshops for students who are undecided regarding the academic track that they wish to pursue. Students are given guidance during these sessions about the selection of majors, the design of their course schedules, and the comprehension of the criteria for graduation. This allows the students to consider a number of possibilities before settling on one. The following are some of the most common concentrations chosen by students at the University of California, Los Angeles:
Sociology
The organization, dynamics, and repercussions of social life are the topics that are investigated by sociologists. The field of study encompasses a breadth that is equally expansive and varied as the nature of social life itself. Sociologists investigate social interaction and connections, organizations and institutions, communities and complete societies, as well as groups and groups within society.
Sociologists immerse themselves in the day-to-day activities of groups, conduct interviews with group members, examine recorded interactions, interpret historical documents, analyze census data, and carry out large-scale surveys. These are just some of the many methods that sociologists use to investigate social phenomena. The practices and ideas that makeup sociology provide profound understandings of the social processes that are responsible for the lives, challenges, and opportunities that exist in modern society.
The ability to recognize and comprehend these processes, which C.W. Mills referred to as the "sociological imagination," is valuable preparation for both individual and professional participation in a dynamic and complicated environment.
Biology
Students have the ability to tailor their own BIOLOGY majors to include coursework from a range of other departments in the biological and physical sciences. Students who are interested in gaining a general understanding of the scientific world as well as those who are planning to pursue jobs in the medical or allied health fields are ideal candidates for this major.
Psychology
At UCLA, psychology is taught in the context of a scientific discipline that employs systematic methods of inquiry to study and explain human and animal behavior, both normal and abnormal, in terms of a variety of underlying variables. These variables include neural, physiological, and cognitive processes; developmental factors and individual differences; and social and interpersonal influences and contexts.
The structure of the undergraduate curriculum has been designed to reflect the extensive breadth of psychology in terms of both the range of behavioral phenomena studied and the variety of methods and theoretical approaches employed while allowing students to pursue in greater depth those areas in which they become most interested. This structure was designed to reflect the extensive breadth of psychology in terms of both the range of behavioral phenomena studied and the variety of methods and theoretical approaches employed.
Mathematics
Developed for college students who have an interest in the theoretical aspects of mathematics. In order to prepare for a career in research or teaching at the university level, pure mathematicians frequently obtain advanced degrees in mathematics at the master's and doctoral levels.
Economics
Students in the Bachelor of Arts in Economics degree are guided through an examination of how society creates and consumes things, as well as an examination of a wide range of real-world concerns, including international trade, poverty, taxes, crime, and education.
The course material provides students with an in-depth education in theoretical and empirical ways to solve problems that occur in the real world, as well as a framework within which to examine the actions and motivations of individuals. Students that do so graduate with the abilities necessary for successful jobs in a wide variety of industries including government, finance, consulting, and accounting.
Physical Sciences
Physics is a fundamental science that aims to uncover the rules that govern the natural world. It offers comprehension of the material world in which we live. Physicists are interested in all kinds of events, ranging from the investigation of the nature of the universe to the study of the interactions between subatomic particles to the theory of complex molecules. Because it is so comprehensive, physics serves as the basis for all of the other scientific disciplines.
Condensed matter physics, elementary particle physics, plasma physics, nuclear physics, atomic-molecular-optical physics, accelerator physics, biophysics, and astronomy are only a few of the subfields of study that are well-represented in the UCLA Physics and Astronomy department.
Public Affairs
The Bachelor of Arts in Public Affairs program provides students with a comprehensive and interactive learning experience that is grounded on the value of public service. The major integrates critical thinking, social science methods, and experiential learning in order to bridge the gap between theory and practice. It does this by drawing on the extensive resources in Public Policy, Social Welfare, and Urban Planning that are available at UCLA Luskin.
Linguistics
The expansion of one's understanding of the origins, grammatical structure, and development of human language is the purpose of the study of linguistics. Linguistics is a theoretical field, much like philosophy, anthropology, and cognitive psychology, and it is closely related to language study. Understanding that studying linguistics does not require fluency in a number of different languages is essential for anyone considering enrolling in a linguistics program.
Linguistics classes use examples from the grammar of a wide number of different languages. The more languages linguists know about in depth (as opposed to acquiring competence in their use of them), the more likely it is that they will discover universal features. It is also feasible to pursue these universal features of human language by engaging in the serious study of a single language and going to great lengths to do so. This is the reason why linguistics courses and research publications contain a disproportionately large number of examples from the English language and other well-known European languages.
How do I Decide on my Major?
Now that we had a glimpse of what are the best Majors at UCLA, you will now have to face the dreaded task and ask yourself "how do I decide on my major?" knowing that one of the most important choices that a high school or college student is required to make is selecting a concentration of study. It is one that many people wish they could retake; according to one survey, 61% of college graduates would switch their major if they could go back to school.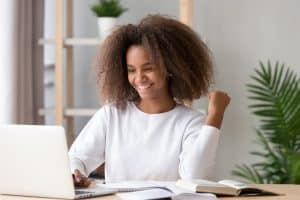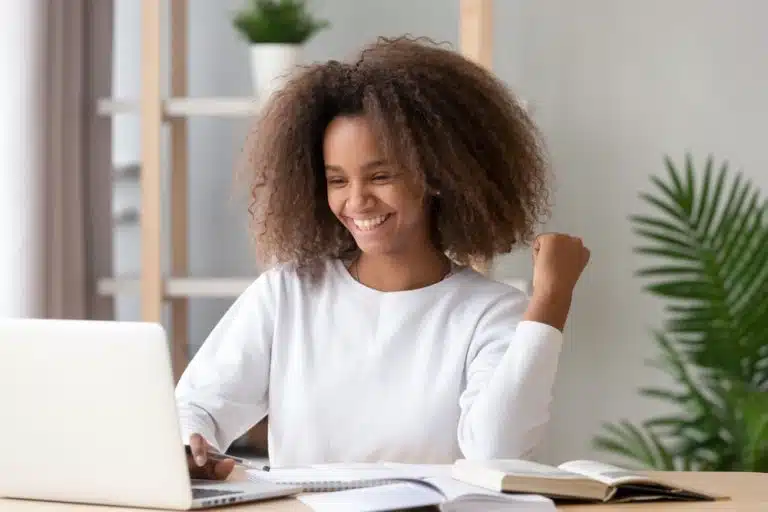 However, not everyone suffers from a case of buyer's remorse when they receive their diploma. The following is a list of the most significant considerations to make when selecting a major, as well as advice on how to select the appropriate college once you have made your selection.
Consider Your Skills
You already know what are the best majors at UCLA, to start, create a list of your accomplishments and areas of interest. After you've finished, inquire with your closest loved ones and friends about the things they would say about you. There are times when we need a third party to point out to us our qualities and abilities that we sometimes take for granted.
Include any subjects that have always piqued your curiosity but that you've never committed yourself to study in depth. You should also mention things you used to be good at but haven't done in a while, especially if you haven't done them in a while.
Investigate Possible Professions.
When you have a list of your interests and passions, the next step is to investigate what kinds of professions meet those interests. For instance, if you have a passion for music, you could pursue a career as a music instructor, or a club promoter, or look for work at a charity organization that is dedicated to music.
After compiling a list of possible lines of employment, you should think about observing those currently employed in those positions in order to get a feel for what it's like to do the job. Observing the processes that are actually carried out by people will help you determine whether or not you are engaged in the endeavor. If seeing someone on the job isn't possible, you can reach out to folks via email or LinkedIn and set up a phone call with them to ask them questions face-to-face.
Estimate Future Earnings
The majority of careers have their progression tracked by the Bureau of Labor Statistics. Visit the site and choose the professional fields that are of most interest to you. You will be able to discover what employment is available in each sector from that location.
After compiling a list of occupations that pique your interest, you can use the site to determine which of those occupations have a positive growth rate and incomes that are commensurate with the lifestyle you intend to lead. Even if the amount of money you will make in the future is not the only thing you should think about while choosing a career path, it is still an essential consideration. Having this knowledge can assist you in determining how much of an investment it is prudent to make in your secondary schooling.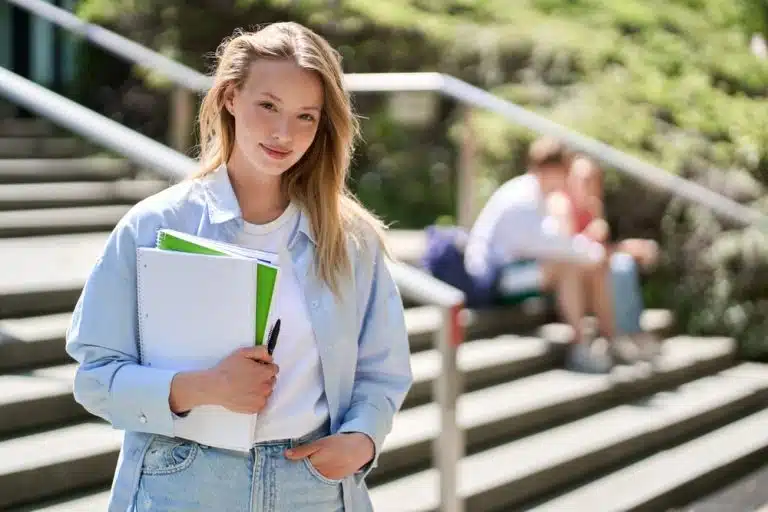 Consider what you want your life to be like once you graduate from college as well. For example, if you want to establish a family, reside in a major city, or do substantial traveling, you'll need a career that pays well enough to afford those things.
Consider how much of your time you are able to invest in your studies
It's not true that all majors are created equal. You already have an idea of what are the best majors at UCLA, there is a significant difference in the amount of effort that is required for various programs. Think about how much time you are able to devote to your training and how committed you want to be as a student.
Research any advanced degrees that may be required of you after you graduate college if you want to work in the field that interests you. Before you make a final decision on what you want to study for your bachelor's degree, it is important to consider whether or not you will need to move on to earn a professional or master's degree in order to achieve the professional goals you have set for yourself.
What kind of Students does UCLA look for?
Although you just set your task on knowing what are the best majors at UCLA, before making your final decision, it is also a great deal to set yourself to know what kind of students does UCLA look for? It is well-known that UCLA encourages academic achievement among both its teachers and students. The ideal student at UCLA is one who is committed to excelling and who holds both themselves and their classmates accountable for achieving excellence. The wide and one-of-a-kind campus that is UCLA is responsible for cultivating a diverse student body that pushes each other to perform better on a daily basis.
Students who will make a positive contribution to UCLA's vibrant learning community are encouraged to apply. When reviewing applications, they search for candidates who have qualities such as leadership, initiative, tenacity, and intellectual curiosity. Although a student's grades and the courses they choose to take are good indicators of academic achievement, UCLA looks at a far broader variety of factors when making admissions decisions. In addition to qualitative and quantitative considerations, the criteria also take into account academic and personal achievements.
Students at UCLA are expected to hold themselves to a higher standard in both their academics and their civics than students at other universities. Your grades and test scores will be a significant factor in determining whether or not you are accepted to UCLA, despite the fact that the university takes a holistic approach to analyze the entirety of your college application.
What are my Chances of Getting into UCLA?
What are my chances of getting into UCLA? Admission at UCLA is notoriously competitive compared to other colleges. The University of California, Los Angeles (UCLA) receives more applications than any other university in the United States each year.
With already knowing what are the best Majors at UCLA and deciding what to choose, more students are applying to universities in the University of California system now that they are not required to submit their SAT or ACT results. The average grade point average of incoming freshmen at UCLA improved to 4.5 after they completed an average of 52 terms of college preparatory coursework, including 23 terms of Advanced Placement (AP) coursework. The admissions process at UCLA is competitive but not unattainable.
Only 15,602 students out of a total of 108,877 applicants were accepted into UCLA in the year 2021. This equates to a 14.3 percent acceptance rate at the University of California, Los Angeles. This was a drop from the admission rate of 16.3 percent that UCLA had in the year 2020. The University of California, Los Angeles does not participate in early action or early decision for admissions decisions. Although the acceptance rate at UCLA is quite low, the quality of your application will determine whether or not you have a better chance of being accepted than other applicants.
When the deadline for submitting applications to UCLA has passed, the admissions office will begin the holistic evaluation process. To put it another way, the admissions committee at UCLA will take into consideration not only your academic profile but also the rest of your application.
The examination of an applicant's application for admission to UCLA is based on a set of thirteen criteria, including quantitative and qualitative data, academic and personal accomplishments, and the context of opportunities that are available to the student. Each application is read at least twice by two different members of the admissions staff, and then a holistic rank is assigned to each applicant. The University of California, Los Angeles (UCLA) seeks individuals who demonstrate qualities of leadership, initiative, intellectual curiosity, and tenacity.
If you have outstanding grades and get excellent marks on your Advanced Placement exams, you can stand out from the other applicants by demonstrating how your values are compatible with those of UCLA. It is important to demonstrate your individuality and why you would be an asset to the UCLA campus community by participating in extracurricular activities that allow you to demonstrate qualities such as tenacity, creativity, and leadership; in addition, your responses to the personal insight questions should be robust and reflective.
Since we already have an idea of what are the best majors at UCLA, and if you need help putting the finishing touches on your college applications,  at AdmissionSight, we have over 10 years of experience guiding students through the competitive admissions process
AdmissionSight can help you put your best foot forward when applying to college this fall. Contact us today for more information on our services.