What is Dartmouth Known For?
Why Is Dartmouth So Prestigious?
A private college, Dartmouth College, was established in 1769. There are 4,556 undergraduate students enrolled in total (fall 2021). Why is Dartmouth so prestigious? The 269-acre main campus of Dartmouth is situated close to the Connecticut River in New Hampshire's Upper Valley. On-campus housing options include residence halls, fraternity and sorority houses, coed organizations, and undergraduate societies, more than 90% of students live there. In the 2022–2023 edition of Best Colleges, Dartmouth College is ranked #12 among National Universities. What is Dartmouth known for? The institution is renowned for its top-notch academic offerings, robust Greek community, and involvement in intercollegiate athletics. Dartmouth competes in roughly 34 varsity sports in total. It participates in the Ivy League conference of NCAA Division I.
Dartmouth College is made up of four graduate programs, including the highly regarded Tuck School of Business, Thayer School of Engineering, and Geisel School of Medicine, as well as undergraduate arts, sciences, and engineering departments. Dartmouth has been designated as a university with "extremely high research activity" by the Carnegie Foundation. The numerous off-campus programs that are available in more than 20 nations throughout the world draw in more than 50% of students.
The "D Plan," the school's quarter-system calendar, is also part of what is Dartmouth known for. Students must enroll in three classes per term and finish 35 classes throughout 12 terms to graduate because each of the four periods lasts for 10 weeks. The advantages of this kind of plan also include greater freedom in accepting opportunities for study abroad, research, and internships.
Who Is the Most Famous Person From Dartmouth?
What is Dartmouth known for? The Dartmouth graduates. Numerous fields have seen the success of Dartmouth graduates. Let's find out who is the most famous person from Dartmouth and how he/she contributed to the world.
Fred Rogers
American television host, author, producer, and Presbyterian clergyman Fred McFeely Rogers, also referred to as Mister Rogers, was born in the United States. The preschool television program Mister Rogers' Neighborhood, which aired from 1968 until 2001, was created, produced, and hosted by him.
David Harbour
Actor David Kenneth Harbour is from the USA. He won a Critics' Choice Television Award in 2018 for his depiction of Jim Hopper in the Netflix science fiction drama series Stranger Things (2016–present). He was nominated for two Primetime Emmy Awards, the Golden Globe Award, and other awards for his performance.
Mindy Kaling
American actress, comedian, writer, producer, and director, Mindy Kaling, is the stage name of Vera Mindy Chokalingam.
Her role as Kelly Kapoor on the NBC sitcom The Office (2005–2013), on which she also worked as a writer, executive producer, and director, was where she first came to public attention. She received five nominations for Outstanding Comedy Series and a Primetime Emmy nomination for Outstanding Writing in a Comedy Series for her work on the show.
Dr. Seuss
Author of children's books, political cartoonist, artist, poet, animator, and filmmaker Theodor Seuss Geisel was an American. Under the pen name Dr. Seuss, he has written and illustrated more than 60 books.
By the time of his passing, his novels had sold over 600 million copies and been translated into more than 20 languages, making him the author of several of the most well-known children's books of all time.
Shonda Rhimes
American television producer, screenwriter, and author Shonda Lynn Rhimes. She is most known for being the creator, chief writer, and executive producer of the political thriller Scandal and the television medical dramas Grey's Anatomy and Private Practice.
Along with the ABC television programs Off the Map, How to Get Away with Murder, The Catch, and the Grey's Anatomy spinoff Station 19, Rhimes also acted as the executive producer for these programs.
Sarah Wayne Callies
American actress, Sarah Wayne Callies, is well-known for her roles as Lori Grimes in AMC's The Walking Dead and Sara Tancredi in Fox's Prison Break.
She previously played Katie Bowman in Colony on the USA Network and Robin Perry in Council of Dads on NBC. She has also appeared in the movies Whisper (2007), Black Gold (2011), and The Show (2017).
Connie Britton
Constance Elaine Britton is a producer, singer, and actor from the United States. In the independent comedy-drama The Brothers McMullen, Britton made her feature film debut. The following year, she was chosen to play Nikki Faber on the ABC sitcom Spin City.
Later, she acted in the brief comedy The Fighting Fitzgeralds (2001) and Lost at Home (2003). She has made appearances in several movies, including the thriller Friday Night Lights (2004) and The Last Winter (2006).
Nelson Rockefeller
Nelson Aldrich Rockefeller, sometimes known as Rocky, was an American businessman and politician who previously served as the 49th governor of New York from 1959 to 1973. He was the 41st vice president of the United States from December 1974 to January 1977.
In addition, he served as Dwight D. Eisenhower's undersecretary of health, education, and welfare (HEW) from 1953 to 1954, as well as Presidents Harry S. Truman and Franklin D. Roosevelt's assistant secretary of state for American republic affairs (1944–1945).
HEW was divided in 1980 into the Department of Education and the Health and Human Services (HHS), two cabinet-level organizations. He was a well-known art collector and the administrator of Rockefeller Center in Manhattan, New York City. He was the grandson of Standard Oil founder John D. Rockefeller.
Meryl Streep
American actress Mary Louise "Meryl" Streep was born on June 22, 1949. Streep is sometimes referred to as the "best actress of her generation" and is especially well-known for her range and accents.
She has won numerous awards, including a record-breaking 32 Golden Globe nominations and a record-breaking 21 Academy Awards nominations, out of which she has won three. Streep has received a lot of honorary honors. For her contributions to American culture through the performing arts, she received the AFI Life Achievement Award in 2004, the Gala Tribute from the Film Society of Lincoln Center in 2008, and the Kennedy Center Honor in 2011.
In 2010 and 2014, respectively, President Barack Obama gave her the National Medal of Arts and the Presidential Medal of Freedom.
Elaine Chao
Elaine Lan Chao is an American businesswoman and former government employee. She was a Republican who served in the Trump administration as the 18th secretary of transportation from 2017 to 2021 and the George W. Bush administration as the 24th secretary of labor from 2001 to 2009. Chao was the first Asian American woman to hold a cabinet position in history.
Robert Frost
Robert Lee Frost was an American poet. Before being published in the United States, his work was first made available in England. Frost typically used settings from rural life in New England in the early 20th century to analyze difficult social and philosophical subjects. He is known for his accurate representations of rural life and his command of American common English.
What Is Dartmouth Known For Academically?
What is Dartmouth known for academically? Dartmouth is largely a university that focuses on undergraduate liberal arts. It confers the conventional Bachelor of Arts (BA) degree at the undergraduate level. It also offers an ABET-accredited Bachelor of Engineering degree.
The university offers students a choice of almost 60 undergraduate majors across roughly 40 academic departments. Among the most popular majors at Dartmouth are engineering, political science and government, and economics. A major in the social sciences is pursued by about half of the student body, and science majors are studied by a third of the student body.
At Dartmouth, economics is by far the most popular major. Students in these courses go beyond concepts and hypotheticals to address issues such as why women earn less than men, how much money should be spent on healthcare in the United States, and what factors lead to income disparity. Each economics major or minor will complete an individual research project under the guidance of a faculty member from the department.
For students who are interested in politics, the Department of Government is brimming with options. Dartmouth undergraduates participate in the eight-week Paganucci Fellows Program throughout the summer to assist businesses in bringing about beneficial socioeconomic change.
Three Dartmouth students have the chance to intern each year in New York or London thanks to the Leslie Center. The Leslie Center will pay the whole cost of the ten-week internship for the students, who can select either the print or digital journalism programs.
One of the most well-liked majors that constitute for "What is Dartmouth known for?" is the biomedical engineering sciences degree. Students who want to study medicine can apply to the Geisel School of Medicine through the BME EAP (Biomedical Engineering Early Assurance Program). Each year, up to three juniors are chosen to obtain early entrance to medical school and additional time for research.
For undergraduate students to graduate with a bachelor's degree, a total of 35 courses must be completed. About 30% of them are major courses. Foreign language skills, "distributive requirements" across numerous areas, and passing a writing class are additional criteria for graduation.
One full-time MBA program, one of the best in the country, is all that Tuck has to offer. Students will focus on a general curriculum throughout the first year of the program in order to develop the essential business management abilities necessary to run, manage, and lead a successful organization. Students can choose elective courses and create a targeted path of study that will prepare them for their particular career goals and pursuits during the second year.
Another component of "What is Dartmouth known for?" is the opportunity for students, aspiring professionals, and individuals looking for personal development to pursue higher education online through UMASS. Dartmouth University offers undergraduate, graduate, and certificate-level online courses. Once admitted to Dartmouth, students can choose to enroll in classes on-campus or through a hybrid of online and classroom instruction. Dartmouth offers many hybrid (online and on-campus combined) undergraduate and graduate degrees, but very few, if any, can be completed totally online.
What Are Some Traditions At Dartmouth?
At Dartmouth, traditions play a crucial role in the social structure. Students will come up with any excuse to get together and have fun, including festivals, political discussions, and snowball battles on the first snow day. Let's check out what are some traditions at Dartmouth University.
Some of the first significant occasions of the academic year are Dartmouth Night and Homecoming. On Dartmouth Green, students have surrounded enormous bonfires and participated in parades since 1888. Students gather to watch the Big Green play an Ivy League opponent like Harvard or Yale the following day.
Dartmouth students take part in the Winter Carnival throughout the colder months. This celebration was started more than a century ago to honor the school's best winter athletes. Dartmouth has sent the most athletes to compete in the winter Olympics than any other Ivy League college. Students now take part in enjoyable events like ice sculpture competitions, polar bear swims, human dog sled races, and 99-cent ski days.
The Winter Carnival Council, which oversees organizing and managing the yearly Winter Carnival events, is open to any students who are in good academic standing.
Every year, the Dartmouth Powwow attracts hundreds of attendees from all around the country to celebrate Native American history and culture. The Powwow has existed since President John Kemeny made a commitment in 1971 to close the opportunity gap for Native Americans in terms of post-secondary possibilities.
The Daily Dip, another unique custom that makes up what is Dartmouth known for, in which students pledge to jump into the Connecticut River every day for the duration of the spring term, brings the tradition section to a close. The students view the challenge as a fantastic opportunity to socialize and have fun. Before the first lesson of the day, a little dip in the chilly water will also wake up the body.
What Are the Extracurricular Activities At Dartmouth?
Apart from the rigorous academic life in this institution, you might wonder "What are the extracurricular activities at Dartmouth?" At Dartmouth, Greek life is legendary. It is well-known for being the source of the 1978 classic film Animal House, and it still has a significant impact on contemporary campus life, with about 70% of undergraduates participating in fraternities and sororities. Greek life serves as the college's social center and exemplifies the "work hard, play hard" mentality that dominates campus life.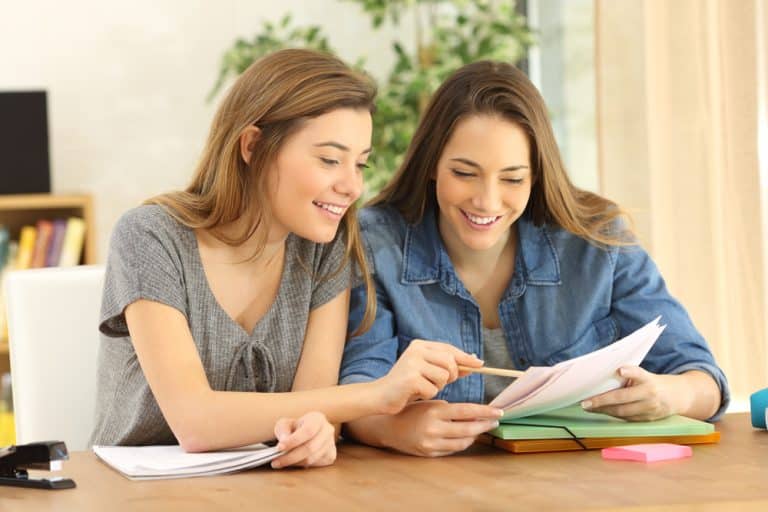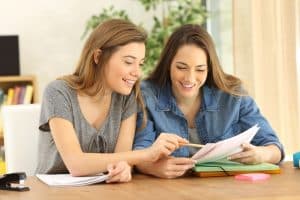 What is Dartmouth known for regarding student clubs? The Dartmouth Outing Club (DOC), which was founded in 1909, is the oldest and biggest outing club in the country. Its membership stands at nearly a quarter of the undergraduate student body. DOC members have access to the club's rental equipment, trips, cabins, classes, and trips. A few smaller clubs devoted to outdoor leisure are under the DOC's umbrella because of its size, including:
Women in the Wilderness
Alpine Ski Racing Club
Archery Team
Bait and Bullet (fishing and hunting)
Cabin and Trail
Climbing Team
Dartmouth Mountaineering Club
Ledyard Canoe Club
Mountain Bike Team
Organic Farm
Timber Team
The school-owned ski resort, Dartmouth Ski Way, is one of the attractions accessible to Dartmouth's active student body. The school operates frequent shuttles to and from the ski slope, which is only 15 minutes away, and offers subsidized passes to students.
Some of the top skiers in the world have come from Dartmouth thanks to factors including an active outing club, its own ski mountain, and close access to the ski resorts of Vermont and New Hampshire.
Since 1924, Dartmouth has sent a skier to the Olympics, and in 2018, 13 American skiers (together with one skier from Bermuda) were former students. Mikaela Shiffrin, one of the best skiers in the world and the recipient of two Olympic gold medals and more than 60 World Cup victories, didn't attend Dartmouth, but her father did. In the 1970s, he competed for the Dartmouth ski team.
Not all outdoor activities are effective in getting "Big Green" pupils to leave the classroom. The university's first a cappella group is called Dartmouth Aires. The ensemble has been playing since 1946, showcasing a diverse range of musical genres and sketch humor on campus, around the East Coast, and abroad, including Italy, Hong Kong, and Aruba.
What is Dartmouth known for in the sports field? Nearly a quarter of all students at Dartmouth participate in a Division I varsity sport, demonstrating the school's high regard for athletics. The college is a terrific place to participate in sports like rugby, ultimate frisbee, and rowing which aren't as popular in the media and on television.
More than 200 competitors compete on the rowing team and prepare for autumn long-distance events. The rowing team practices for shorter 2000-meter sprint races against rival Ivy League and New England universities in the spring.
One of the nation's longest continuously operating collegiate swim programs is the varsity swim team at Dartmouth. Currently, active members also give back to the community by instructing swimming lessons at the Dartmouth Swim School, which is open in the fall, winter, and spring.
Cycling competes in Division II competitions despite being a club sport. The team, which was founded in 1961, won the Ivy League championship seven times. Cyclocross and Fall Mountain Bike events are attended by cyclists in the fall, while the Eastern Conference Road season is their primary emphasis in the spring.
A well-known women's team at Dartmouth plays ultimate frisbee. The group, also known as Dartmouth Womxn's Ultimate, has made a name for itself as a powerful force in New England. In 2017 and 2018, they won the national tournament, while in 2019, they came in second.
Finally, the Dartmouth Rugby Football Club seeks out top athletes. Dartmouth's rugby team has made multiple appearances since the Ivy League rugby tournament was founded in 1969 and has won 12 championships (more than any other Ivy League competitor).
What we learned about what is Dartmouth known for justifies Dartmouth as one of the most prestigious colleges in the country. Its acceptance rate for the Class of 2026 is just 6.2%.
Make a compelling application if you want to know how to get into Dartmouth. Although there are no assurances in the admissions process, give yourself the best chance possible by putting together an application that exemplifies who you are at your best and what you would bring to Dartmouth. AdmissionSight can also assist you in crafting an impressive college application.
Get to know AdmissionSight more and what we could offer by setting up an initial consultation with our college admission experts.