What Major is Brown Known For?
What is Brown University
Brown University, a prestigious member of the Ivy League, is located in the vibrant city of Providence, Rhode Island. Established in 1764, Brown has a rich history of fostering intellectual curiosity and cultivating an environment that encourages students to explore their passions and interests. For this reason, some people would like to know what major is Brown known for.
As one of the leading research institutions in the United States, the university boasts a diverse and accomplished faculty dedicated to providing its students with a rigorous and transformative education. Brown's Open Curriculum, a unique approach to undergraduate education, is a hallmark of the university. It allows students to design their own course of study, free from the traditional constraints of distribution requirements.
This level of academic freedom has been instrumental in establishing Brown as an incubator for interdisciplinary learning, attracting students from all around the world who are eager to engage in a dynamic and collaborative educational experience.
Brown Open Curriculum
Brown University's Open Curriculum, a pioneering educational approach first implemented in 1969, emerged from the collaborative efforts of students, faculty, and administrators who believed in the power of intellectual exploration and interdisciplinary learning.
This innovative curriculum allows students to take ownership of their education by allowing them to design their course of study without the constraints of traditional distribution requirements or core courses. As a result, the Open Curriculum encourages students to pursue their genuine interests, engage in intellectual risk-taking, and cultivate a strong foundation in various academic disciplines.
This approach to education has not only fostered a culture of curiosity and collaboration at Brown but has also inspired other institutions to adopt similar models. The flexibility provided by the open curriculum enables students to combine seemingly disparate fields of study, driving groundbreaking research and creative problem-solving and preparing graduates to thrive in an increasingly interconnected world.
Notable majors and programs at Brown
The Program in Liberal Medical Education (PLME)
One of the majors discussed when talking about what major is Brown known for is the Liberal Medication Education Program. This distinctive and highly competitive eight-year combined undergraduate and medical school program offers students a comprehensive, interdisciplinary education in both the liberal arts and medicine.
As one of the few programs of its kind in the United States, PLME attracts ambitious and talented students passionate about pursuing a career in medicine while also exploring a wide array of academic interests during their undergraduate years.
With a rigorous admissions process, only a few exceptional students can participate in this program at Brown each year. The benefits of PLME are manifold; students enjoy a seamless transition from their undergraduate studies to medical school while being free to explore other disciplines and engage in unique research opportunities without the pressure of traditional pre-medical requirements.
This innovative approach to medical education fosters well-rounded physicians who possess the technical skills necessary for medical practice and a deep understanding of the humanistic, ethical, and social aspects of healthcare.
Cognitive Science
Cognitive Science at Brown University is a highly interdisciplinary major that draws on various academic disciplines, including psychology, computer science, philosophy, linguistics, and neuroscience, to explore the complex nature of the human mind and its processes. The program's interdisciplinary focus encourages students to approach the study of cognition from multiple perspectives, fostering a deep understanding of the underlying mechanisms that drive human thought, perception, and behavior.
Brown's Cognitive Science department is home to a prominent faculty, whose expertise spans various fields and whose cutting-edge research has significantly contributed to the advancement of knowledge within the discipline. Students have the opportunity to work alongside these renowned scholars in state-of-the-art research facilities, enabling them to gain valuable hands-on experience and actively participate in discovering and developing new ideas and theories.
This dynamic and collaborative environment prepares graduates to excel in various careers, from academia and research to technology and healthcare, as they apply their cognitive science knowledge to address real-world problems and challenges. For those reasons, students consider this program when learning what major is Brown known for.
Computer Science
Brown University's Computer Science Department has established a strong reputation in artificial intelligence and machine learning, focusing on developing cutting-edge algorithms and computational models to advance our understanding of complex data structures and systems.
The department is renowned for its highly accomplished faculty, many of whom are leaders in their respective fields and have significantly contributed to the growth and evolution of computer science.
At Brown, the study of computer science is not limited to traditional applications; students and faculty actively collaborate with other departments, such as cognitive science, engineering, and the arts, to create innovative interdisciplinary projects that push the boundaries of technology and its potential impact on society.
These collaborative endeavors foster an environment of intellectual curiosity and exploration, equipping graduates with the necessary skills and knowledge to excel in diverse careers and contribute to the development of transformative technologies that shape the future. For those reasons, more aspiring students at Brown see this degree when talking about what major is Brown known for.
Engineering
Brown University's School of Engineering stands out for its unique approach to engineering education, which emphasizes the mastery of technical skills and the development of critical thinking, creativity, and collaboration. This holistic perspective prepares students to become innovative problem-solvers who can address the complex challenges of the modern world.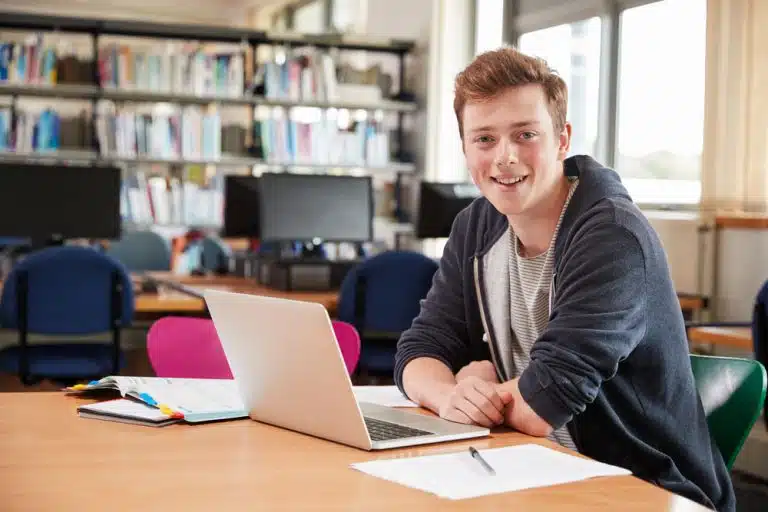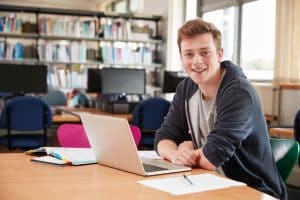 Central to Brown's engineering curriculum is a focus on the societal and environmental impact of engineering solutions, which encourages students to consider their work's broader implications and strive for sustainable, equitable, and ethical outcomes.
By integrating interdisciplinary coursework, hands-on projects, and real-world experiences, the engineering program at Brown fosters a deep understanding of the connections between engineering disciplines and their influence on the world. This gives it an edge in the discussion of what major is Brown known for.
Graduates from Brown's engineering program are well-equipped to make meaningful contributions in a variety of fields, from renewable energy and sustainable infrastructure to advanced materials and biomedical technologies, ultimately using their skills and knowledge to improve the lives of people around the world.
Modern Culture and Media
The Department of Modern Culture and Media at Brown University offers a unique and interdisciplinary program that explores media's vital role in shaping contemporary society and culture. By examining various forms of media, including film, television, digital media, and print, students understand how these mediums intersect with and influence politics, economics, social issues, and artistic expression.
The program seamlessly integrates theory and practice, fostering critical analysis and creative production skills that enable students to engage actively with media as consumers and creators. Coursework delves into media theory, history, aesthetics, and technology, encouraging students to reflect on media's power dynamics and cultural implications in an increasingly globalized and interconnected world.
Graduates from Brown's Modern Culture and Media program are well-prepared to pursue careers in various fields, including journalism, filmmaking, advertising, and academia, utilizing their deep understanding of media's multifaceted impact on society to contribute meaningfully to the ever-evolving landscape of modern culture.
Creative Writing and Literary Arts
Brown University's Department of Literary Arts offers a vibrant and dynamic program in Creative Writing, which emphasizes artistic expression and critical analysis in literature and the craft of writing. Students can explore various genres, including fiction, poetry, and creative nonfiction, honing their skills through workshops, seminars, and individualized mentoring from accomplished writers and scholars.
The program is known for its distinguished faculty, who are experts in their respective fields and celebrated authors with numerous accolades and publications to their names. This high level of mentorship is complemented by a strong network of successful alumni who have achieved prominence in the literary world as award-winning authors, editors, and educators. With all that in mind, people would look at this program when discussing what major is Brown known for.
By fostering a supportive and collaborative environment for developing creative and analytical skills, Brown's Creative Writing and Literary Arts program empowers students to find their unique voice, refine their craft, and contribute meaningfully to the rich tapestry of contemporary literature.
Now you have an idea of some fun facts about Brown University. If you are still planning your college admission, you should get guidance from AdmissionSight. With guidance from AdmissionSight's top experts in college admission with 10 years of experience, you can get into any college you dream of. You can talk to our experts today to get started.