When do AP Scores come out?
If you recently took an AP exam or plan to take one in the near future, you may be wondering: When do AP scores come out? Unfortunately, it takes a bit longer to receive AP scores than SAT/ACT scores.
When it comes to college, the majority of students do everything possible to gain admission to their preferred institution. In order to prepare for college-level education, this typically entails taking Advanced Placement (AP) courses and exams in high school. Learn more about these classes and when you will receive their grades by reading about them.
The rigor of AP courses necessary requires a heavier course load, but you can earn college credit if you pass the exam. The majority of students spend months preparing for their exams to ensure a passing grade.
You've probably agonized over your exam score, questioning whether you did well and whether you were adequately prepared. However, one question preoccupies you the most. When do AP scores come out? How much time is required to determine your score?
What are Advanced Placement Examinations (AP Exams)?
What are AP exams? The Advanced Placement exams, also known as AP exams, are administered by the College Board, a well-established non-profit organization that is also responsible for the SAT and a variety of other college-related items. High school students who have completed an AP course are required to take these exams. Each Advanced Placement course has a corresponding exam.
Students who took the AP History course, for instance, will take the AP History exam upon completion of the course. The purpose of the exams is to assess a student's knowledge of a specific subject. Commonly, AP classes build up to the exam throughout the school year, so most students are well-prepared by the time the exams roll around.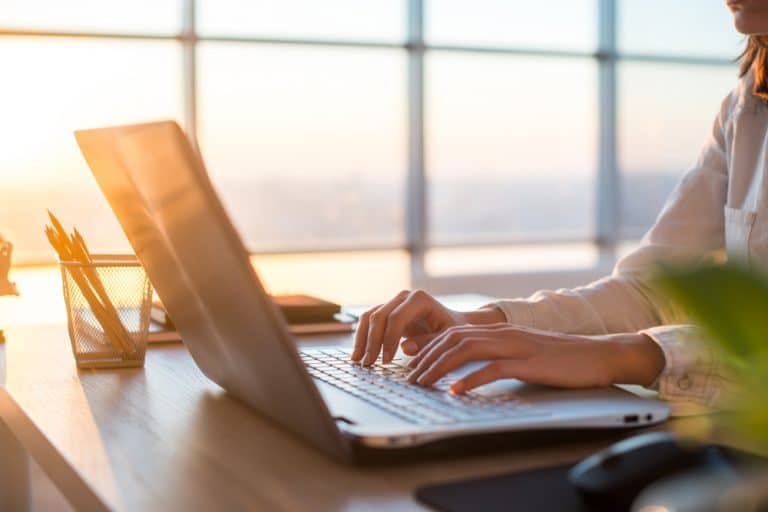 A few Advanced Placement courses do not culminate in an exam. For example, AP Studio Art students are required to submit a portfolio for examinations. Students in AP Computer Science Principles must complete a task known as the Create Task.
AP Exam Dates for 2023
    Week 1
Morning 8 a.m.

Local Time

Afternoon 12 p.m.

Local Time

Monday,

May 1, 2023

United States Government and Politics
Chemistry

Spanish Literature and Culture

Tuesday,

May 2, 2023

Chinese Language and Culture

Environmental Science

Psychology
Wednesday,

May 3, 2023

English Literature and Composition
Comparative Government and Politics

Computer Science A

Thursday,

May 4, 2023

Human Geography

Macroeconomics

Seminar

Statistics

Friday,

May 5, 2023

European History

United States History

Art History

Microeconomics

Art and Design: Friday, May 5, 2023 (8 p.m. ET), is the deadline for AP Art and Design digital portfolios to be submitted to the AP Program.
Week 2
Morning 8 a.m.

Local Time

Afternoon 12 p.m.

Local Time

Afternoon 2 p.m.

Local Time

Monday,

May 8, 2023

Calculus AB

Calculus BC

Computer Science Principles

Italian Language and Culture

Tuesday,

May 9, 2023

English Language and Composition

Japanese Language and Culture

Physics Mechanics
Physics C: Electricity and Magnetism
Wednesday,

May 10, 2023

Spanish Language and Culture
Biology
Thursday,

May 11, 2023

French Language and Culture

World History: Modern

Physics 1: Algebra-Based
Friday,

May 12, 2023

German Language and Culture

Music Theory

Latin

Physics 2: Algebra-Based
Important notes for the AP Exam:
Coordinators of Advanced Placement should order alternative (late-testing) exams for students who wish to take concurrently scheduled exams.
Exam administration must begin between 8 and 9 a.m. local time in the morning and between 12 and 1 p.m. local time in the afternoon. Locally, the AP Physics C: Electricity and Magnetism Exam must begin between 2:00 and 3:00 p.m. Schools in Alaska must administer morning exams between 7:00 and 8:00 a.m. local time and afternoon exams between 11:00 and 12:00 p.m. local time. In Alaska, the AP Physics C: Electricity and Magnetism Exam must begin between 1 and 2 p.m.
AP Seminar final exams are only available to students enrolled in AP Seminar at an institution that offers the AP Capstone Diploma Program.
The deadline for AP Seminar and AP Research students to submit their final performance tasks and presentations to their AP Seminar or AP Research teachers is May 1, 2023 (11:59 p.m. ET).
Students in AP Computer Science Principles must submit their Create performance task as their final assignment.
When do AP Scores come out?
AP exam results are available on the AP student website. You'll be able to access them through your College Board account, so keep your username and password. Your AP number or the student ID number you used on your AP answer sheet will also be required.
So, When are the AP Exam results released?
This year's AP exams were given over the course of two weeks, from May 2 to 13, 2022, and retakes were held on May 17-20, 2022.  Regardless of which tests they took, all students waited several months before learning how they performed on their AP exams. The college board released the first AP exam results last June or July 2022 at 7 AM EST.
AP Score Release for 2023 will be available in July.
Where can you find your AP scores?
You can view your AP scores online once they are available. You must access your My AP account via the College Board website. You should be able to see your AP scores on your dashboard after logging in.
Your AP score report will include the year you took the exam, the name of the exam, and a final score of 1-5. A 3 is a passing grade, and most colleges require at least a 3 to award credit.
Please keep in mind that your score report will not include any additional information, such as breakdowns for multiple-choice and free-response questions.
Why does it take so long to grade AP exams?
Why does it take so long to grade AP exams? Why do you need to wait? AP exams are crucial for students and it does take some time to receive your scores; even if you take the very last AP test on the schedule, it will be nearly two months before you receive your results.
The short answer is that real people are reading your answers! This is necessary because of the free-response sections across most AP tests, which cannot be graded electronically as the multiple-choice sections can.
As a result, there are annual conferences where "Reading Dates" are set for trained teachers to read and score the various tests. These are held after summer begins (otherwise, these teachers would be in school AND reading hundreds of responses…), so this part of grading does not begin until June!
However, all your AP scores will become available at once so you don't have to wait for different test scores to come out. For example, if you took AP World History and AP English Literature, you'll find out how you did on the same day.
How do AP classes and scores affect college admission?
What effect do AP classes and scores have on college admission? When colleges start reviewing applications, AP classes carry a lot of weight. Taking AP classes and earning high grades in those classes shows admissions teams you can handle a rigorous education. A high AP score improves your chances of admission, but the admissions committee also considers your overall GPA, SAT, and ACT scores.
What if you pass the class but failed in the AP exam?  Does this ruin your chances of getting accepted into your dream school? It's important to try to take AP classes if you're able and to do your best on the exam, but the AP score isn't as important as you might think.
Your AP exam score determines whether you are exempt from that subject in college. For example, if you score a five on the AP Psychology exam, you earn college credit for that class.
Of course, this varies by school, so you'll need to research the requirements for the college you're applying to, but your score essentially demonstrates your mastery of the subject at the college level.
If you perform poorly on the exam, your chances of acceptance are not jeopardized. When considering prospective students, admissions teams consider a variety of factors.
Don't let the prospect of a failing grade deter you from taking an AP course. Your exam score will not affect your chances of acceptance, and these classes will give you an idea of what to expect in college.
Try your best to achieve a high score, but it's not the end of the world if you don't. Some students suffer from testing anxiety, so you must understand that you're not judged solely on your exam scores. It's okay if you get a lower-than-ideal grade!
You can still apply to the desired schools, and you'll have a leg up on the competition. If you want to know more about the answer to the question: When do AP Scores come out? Head on to AdmissionSight and learn the AP structure and tips on acing the AP exam.
Secure a Spot in the School of Your Choice
College preparation is both an exciting and nerve-racking experience. Unfortunately, many students lack the guidance they require to make the most of this critical transition in their lives.
Working with an experienced admissions expert is a great way to clear up any confusion, get back on track, and improve your chances of getting into your preferred school.
AdmissionSight is a leading college admissions consultant with over a decade of experience assisting students with their college preparation through a variety of services. We can help you with everything from selecting the best high school courses and extracurriculars to preparing your college essays and preparing for the college interview.
AdmissionSight can help you put your best foot forward when applying to college. Contact us today for more information on our services.