Yale vs. Caltech: Which University Offers the Best Education?
When deciding on the ideal university for higher education, numerous students consistently assess various options, with Yale vs. Caltech often being top contenders. These are two of the most well-respected institutions of higher education in the world, and they have much to offer.
In this article, we will compare these two universities to help you decide which one would be the best fit for you.
Introduction to Yale and Caltech: A Brief Overview
Yale University is a private Ivy League research university located in New Haven, Connecticut. Founded in 1701, it is one of the oldest universities in the United States. Yale has a total enrollment of over 12,000 undergraduates and graduates combined, who hail from all parts of the globe.
Caltech, on the other hand, is a private research university located in Pasadena, California. It was founded in 1891 and is known for its STEM-focused curriculum. Caltech has a smaller enrollment than Yale, with just 2,233 students in total. However, this small size allows for more individualized attention and a close-knit community on campus.
Yale University has a long-standing tradition of academic excellence and is consistently ranked among the top universities in the world. It offers a wide range of undergraduate and graduate programs across various disciplines, including the arts, humanities, social sciences, and sciences.
Yale is also home to several research centers and institutes, such as the Yale Center for Environmental Law and Policy and the Yale Center for British Art.
Caltech, on the other hand, is renowned for its cutting-edge research in science and technology. It has produced numerous Nobel laureates and is home to several world-class research facilities, such as the Jet Propulsion Laboratory and the Caltech Seismological Laboratory.
Caltech offers undergraduate and graduate programs in various fields, including physics, engineering, and computer science, among others.
Yale vs. Caltech: A Historical Comparison
One of the key differences between Yale and Caltech is their history. While both universities have rich and storied pasts, they have taken very different paths to get where they are today.
Yale has a long tradition of liberal arts education, rooted in the humanities. It has produced numerous influential figures in politics, business, and the arts. Caltech, on the other hand, was founded with the purpose of advancing scientific knowledge and technological innovation. Its graduates have gone on to make groundbreaking discoveries in fields such as physics and astronomy.
Despite their different focuses, both Yale and Caltech have made significant contributions to society. Yale's alumni include five U.S. presidents, numerous Supreme Court justices, and Nobel laureates in fields such as economics and literature. Caltech, on the other hand, has produced 39 Nobel laureates.
Both universities continue to attract top talent and push the boundaries of knowledge in their respective fields.
Academic Programs Offered by Yale vs. Caltech
Both Yale and Caltech offer a wide range of academic programs to students. Yale has a total of 14 schools and departments, which offer over 2,000 courses each semester. These cover a wide range of fields, including the humanities, social sciences, natural sciences, and engineering.
Caltech has a smaller number of academic departments, with just six in total. However, its focus on STEM subjects means that it is particularly well-known for its programs in math, physics, and engineering. It also has a unique undergraduate program in Computational and Neural Systems, which combines computer science with neuroscience.
Yale is also known for its strong programs in the arts, including its School of Art, School of Drama, and School of Music. These programs offer students the opportunity to study and create in a variety of mediums, from painting and sculpture to theater and opera.
Caltech, on the other hand, has a strong emphasis on research and innovation. Its faculty and students are involved in cutting-edge research in fields such as astronomy, astrophysics, and biotechnology. The school also has a number of research centers and institutes, including the Kavli Nanoscience Institute and the Center for Data-Driven Discovery.
Faculty and Staff Quality at Yale and Caltech
One thing that sets Yale and Caltech apart is the quality of their faculty and staff. Both universities have some of the most distinguished professors in their respective fields, many of whom have won prestigious awards such as the Nobel Prize.
At Yale, the student-to-faculty ratio is 6:1, which allows for plenty of personalized attention and mentoring from professors. Caltech has an even smaller ratio, at just 3:1. This means that students have plenty of opportunities to engage with faculty members and participate in research projects.
In addition to their distinguished faculty, both Yale and Caltech have highly qualified and dedicated staff members who support the academic and research endeavors of the universities. From librarians to administrative assistants, these staff members play a crucial role in ensuring that students and faculty have the resources they need to succeed.
At Yale, the staff-to-student ratio is 1:4, while at Caltech it is 1:3. This means that students have access to a wide range of support services, including academic advising, career counseling, and mental health resources.
Campus Life at Yale and Caltech: A Comparative Analysis
The campus life at Yale and Caltech is quite different, due in part to their geographical locations. Yale's campus is located in a bustling urban area, which provides plenty of opportunities for cultural enrichment and entertainment. There are numerous museums, theaters, and other attractions nearby that students can take advantage of.
Caltech's campus, on the other hand, is located in a quieter suburban area. The focus is on academic pursuits rather than social life, although students can still find plenty of extracurricular activities to participate in.
Despite the differences in location, both Yale and Caltech offer a wide range of academic programs and research opportunities. Yale is known for its strong liberal arts curriculum, while Caltech is renowned for its focus on science and engineering. Both institutions have world-class faculty members who are leaders in their respective fields.
Another notable difference between the two campuses is the size of the student body. Yale has a much larger student population, with over 12,000 undergraduate and graduate students, while Caltech has a much smaller student body of just over 2,000 students.
This can impact the overall campus culture and sense of community, with Yale offering a more diverse and bustling environment, and Caltech offering a more intimate and close-knit community.
Student Body Diversity at Yale vs. Caltech
At Yale, diversity is highly valued and celebrated. The student body is made up of people from all races, ethnicities, religions, and backgrounds. This creates a vibrant community that is truly representative of the world we live in.
Caltech, on the other hand, has a less diverse student body. Most students at Caltech are from the United States, although there are also international students from around the world.
Despite the lack of diversity at Caltech, the school has made efforts to increase representation and inclusivity on campus. The administration has implemented programs and initiatives to recruit and support underrepresented groups, such as women and minorities, in STEM fields. Additionally, student-led organizations have formed to promote diversity and cultural awareness on campus.
Cost of Attendance: An In-Depth Look
Attending Yale or Caltech can be expensive, but both schools offer financial aid to eligible students. At Yale, the total cost of attendance for one year (including tuition, fees, room, and board) is around $76,000. However, 50% of students receive financial aid, and the average award is around $52,000.
Caltech's total cost of attendance is slightly lower, at around $70,000 per year. However, the school still offers generous financial aid packages to offset those costs. Around 60% of students receive some form of financial assistance.
It is important to note that the cost of attendance at both Yale and Caltech can vary depending on a student's individual circumstances. For example, students who live off-campus may have lower expenses than those who live on-campus. Additionally, students who have dependents or other financial obligations may have higher expenses.
Despite the high costs, attending Yale or Caltech can be a worthwhile investment for students who are looking for a top-notch education. Both schools are highly ranked and offer a range of academic programs and resources to help students succeed. Additionally, graduates of these schools often go on to successful careers in a variety of fields.
Yale vs. Caltech: Admissions Process
Both Yale and Caltech are highly selective universities, with acceptance rates well below 10%. In order to be considered for admission, students must first submit an application that includes transcripts, test scores, essays, and letters of recommendation.
At Yale, there is also the option of applying through the Early Action program, which allows students to receive an early decision on their application. Caltech has a similar program, called Early Action/Early Decision, which is binding.
After the initial application review, both universities may invite select applicants to participate in an interview. These interviews can be conducted in person or virtually and are typically conducted by alumni or admissions officers. The interview is an opportunity for the applicant to showcase their personality, interests, and goals, and for the interviewer to assess the applicant's fit for the university.
Once all applications have been reviewed, Yale and Caltech will notify applicants of their admission decision. Both universities have a regular decision deadline of January 1st, with notification by April 1st. However, for those who applied through the Early Action/Early Decision program, notification is typically in December.
Career Opportunities for Graduates of Yale and Caltech
Graduates of Yale and Caltech have a range of career opportunities available to them, depending on their areas of study and interests. Both universities have strong alumni networks that can be leveraged for job prospects and networking.
Yale is particularly well-known for its law and business programs, which have produced numerous successful graduates in those fields. Caltech is known for producing top-notch scientists and researchers, who often go on to work in government agencies, private companies, or academic institutions.
In addition to the career opportunities mentioned above, graduates of Yale and Caltech also have access to a variety of other fields. Yale's liberal arts programs produce graduates who go on to work in fields such as journalism, education, and non-profit organizations.
Caltech's engineering programs also provide graduates with opportunities in industries such as aerospace, technology, and energy. Both universities also offer resources for entrepreneurship and innovation, allowing graduates to start their own businesses or work in start-up environments.
Yale vs. Caltech: Research Opportunities
Both Yale and Caltech are research-intensive universities, and they offer numerous opportunities for students to explore their interests and engage in cutting-edge research. Yale has a total of 14 research centers and institutes, spanning a wide range of fields.
Caltech, however, is particularly well-known for its research in STEM fields. It has six divisions that are dedicated to research, and numerous research centers and labs that cover everything from astrophysics to molecular biology.
In addition to the research opportunities available at Yale and Caltech, both universities also offer unique resources and facilities to support research endeavors. Yale, for example, has the Yale Center for Research Computing, which provides high-performance computing resources and support for researchers across all disciplines.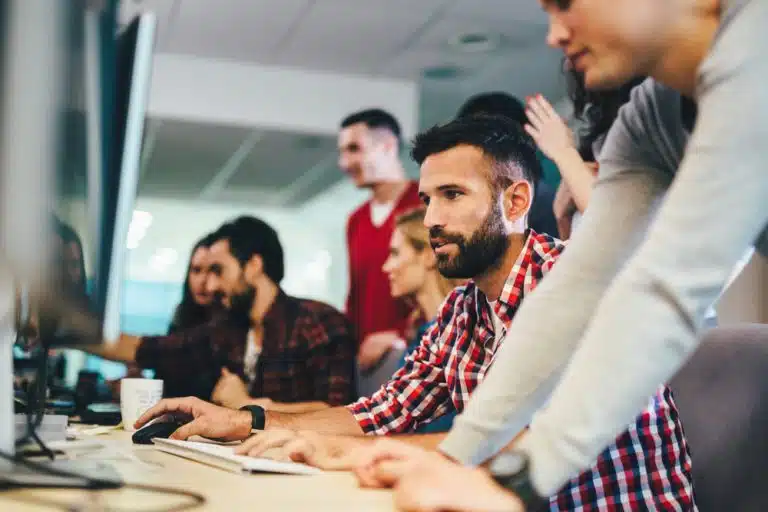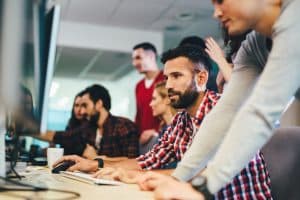 Caltech, on the other hand, has the Keck Observatory, which is one of the world's largest and most scientifically productive observatories, and is used by astronomers from around the globe.
Another factor to consider when comparing research opportunities at Yale and Caltech is the size and culture of each institution. Yale is a larger university with a diverse student body and a strong emphasis on interdisciplinary collaboration. Caltech, on the other hand, is a smaller institution with a more focused approach to research and a tight-knit community of scholars.
Depending on your research interests and personal preferences, one university may be a better fit for you than the other.
Campus Resources and Support Services for Students at Yale and Caltech
Both Yale and Caltech offer a range of campus resources and support services to help students succeed academically and personally. These include academic advising, career counseling, mental health services, and extracurricular activities.
Yale also has an extensive network of on-campus resources, including academic support centers, health clinics, and counseling services. Caltech offers a similar suite of resources, with a particular focus on helping students pursue research and innovation.
Additionally, both universities have robust libraries and research facilities that provide students with access to a wealth of information and resources. Yale's Sterling Memorial Library is one of the largest research libraries in the world, with over 15 million volumes, while Caltech's libraries offer extensive collections in science, engineering, and technology.
Alumni Networks of Yale vs. Caltech: A Comparative Study
The alumni networks of Yale and Caltech are both extensive and influential. Graduates of both universities have gone on to make significant contributions in their respective fields, and they often stay connected with their alma maters long after graduation.
Yale's alumni network is particularly well-connected, with over 160,000 alumni worldwide. The Yale Alumni Association hosts events and networking opportunities throughout the year, and offers mentorship and career counseling to students and recent graduates.
Caltech's alumni network may be smaller, but it is no less impressive. Caltech graduates have won numerous Nobel Prizes and other prestigious awards, and many have gone on to become leaders in the scientific community. The Caltech Alumni Association hosts events and offers career services and networking opportunities to alumni.
Despite the differences in size and focus, both Yale and Caltech alumni networks share a common goal of fostering connections and supporting their graduates. These networks provide a valuable resource for alumni to stay connected with their peers, access career opportunities, and give back to their respective communities.
Whether it's through attending events, volunteering, or mentoring current students, alumni play a vital role in shaping the future of their alma maters.
Social Life on Campus: Comparing the Atmospheres of Yale and Caltech
The social life on campus at Yale and Caltech is quite different, due in part to the schools' differing sizes and focuses. Yale has a vibrant campus community, with numerous clubs, organizations, and events that students can participate in.
Caltech's social life is more low-key, but no less fulfilling. Students often participate in research projects and other academic pursuits, but there are also plenty of extracurricular activities available, such as sports teams and clubs.
Additionally, Yale's location in New Haven, Connecticut, provides students with easy access to a bustling city with a variety of cultural and entertainment options. On the other hand, Caltech's location in Pasadena, California, offers students the opportunity to explore the vibrant city of Los Angeles, which is just a short drive away.
This proximity to a major city provides Caltech students with a unique social experience, as they can take advantage of all that Los Angeles has to offer while still enjoying the close-knit community of their campus.
Conclusion: Which University Offers the Best Education?
When it comes to choosing between Yale and Caltech, there is no one-size-fits-all answer. Both universities have their strengths and weaknesses, and the right choice for you will depend on your individual goals and interests.
However, in general, Yale is a better fit for students who value a well-rounded liberal arts education and a vibrant campus community. Caltech, on the other hand, is ideal for students who are passionate about STEM fields and who thrive in a more focused, research-intensive environment.
Ultimately, no matter which university you choose, you can be confident that you are receiving a top-notch education that will prepare you for success in whatever career path you choose.
It's important to note that while Yale and Caltech are both highly respected universities, there are many other institutions that offer excellent education as well. When making your decision, it's important to consider factors such as location, cost, and available resources.
Additionally, it's always a good idea to visit campuses and speak with current students and faculty to get a better sense of the culture and community at each university.