Comparing Yale vs Grinnell: A Comprehensive Look at Two Elite Universities
Choosing a college or university can be a daunting task. With so many options to consider, it can be tough to know where to start. In this article, we'll take a comprehensive look at two elite universities: Yale vs Grinnell, and compare various aspects in detail. From location and campus environment to academic programs, tuition fees, and extracurricular activities, we'll cover everything to help you decide which university might be the better fit for you.
Location and Campus: How do Yale and Grinnell Compare?
Both Yale and Grinnell have their unique charm and offer distinct advantages. Located in the heart of New Haven, Connecticut, Yale University encompasses beautiful Gothic-style architecture and is surrounded by historic landmarks, vast green parks, and trendy restaurants. Grinnell College, on the other hand, is located in a small town in Iowa and has a cozy, friendly atmosphere. Grinnell's campus is famous for its picturesque landscapes and serene environment.
Despite their differences, both Yale and Grinnell offer a variety of extracurricular activities for students to get involved in. Yale has a strong focus on athletics, with numerous varsity sports teams and state-of-the-art athletic facilities.
Grinnell, on the other hand, is known for its vibrant arts scene, with a variety of student-run theater productions, music ensembles, and art exhibitions. Both campuses also offer a range of clubs and organizations, allowing students to pursue their interests and connect with like-minded individuals.
Academic Programs: A Comparative Analysis of Yale and Grinnell
When it comes to academic programs, Yale and Grinnell offer a vast array of undergraduate and graduate programs. Yale is renowned for its exceptional programs in law, business, medicine, and nursing. In contrast, Grinnell shines in its programs for humanities, social sciences, and natural sciences. Grinnell's innovative liberal arts curriculum emphasizes critical thinking and creative problem-solving, while Yale's focus is on research and interdisciplinary collaboration.
However, both universities offer unique programs that set them apart from each other. Yale's Environmental Studies program is one of the best in the country, with a focus on sustainability and conservation. Grinnell's Center for Prairie Studies offers students the opportunity to study the ecology and culture of the Midwest, with a particular emphasis on the prairie ecosystem.
Both universities also have strong programs in the arts, with Yale's School of Art and Grinnell's Faulconer Gallery providing students with opportunities to explore their creativity and develop their artistic skills.
Faculty and Student Ratio: Which University Offers the Best Learning Environment?
The ratio of faculty to students is an essential consideration when choosing a university. At Yale, the student-to-faculty ratio is 6:1, which is considered outstanding. Yale professors are world-class scholars dedicated to teaching and research. Grinnell, with a student-to-faculty ratio of 9:1, is also known for its hands-on, personalized approach to education. Grinnell professors are passionate about teaching, and their emphasis is on mentoring and personal interaction with students.
Another university that offers an excellent faculty-to-student ratio is Princeton, with a ratio of 5:1. Princeton professors are not only experts in their fields but also committed to providing individualized attention to their students. They encourage students to participate in research projects and offer opportunities for one-on-one discussions.
On the other hand, some universities have a higher student-to-faculty ratio, but they make up for it by having a large number of adjunct professors. For example, the University of Phoenix has a student-to-faculty ratio of 30:1, but they have over 20,000 adjunct professors who bring real-world experience to the classroom. These adjunct professors are professionals in their respective fields and can provide students with practical knowledge and skills.
Admission Process: Yale vs Grinnell
Getting into Yale or Grinnell is no easy feat. Both universities have a highly selective admission process that considers academic excellence, extracurricular activities, and personal achievements. Yale, with an acceptance rate of around 6%, is one of the most competitive universities in the world. Grinnell, with an acceptance rate of around 24%, is also highly selective but not as competitive as Yale.
However, it's important to note that admission rates only tell part of the story. Both Yale and Grinnell have holistic admission processes that take into account a wide range of factors beyond just test scores and grades. They also consider factors such as leadership potential, community involvement, and unique life experiences. This means that even if your academic record isn't perfect, you still have a chance of being admitted if you can demonstrate your potential in other areas.
Tuition Fees and Financial Aid: Which is More Affordable?
College tuition can be a significant concern for students and their families. Yale, with an annual tuition fee of around $57,700, is considered one of the most expensive universities in the US. However, Yale offers generous need-based financial aid to those who qualify. Grinnell, with an annual tuition fee of around $58,000, is also costly but offers substantial financial aid packages to its students.
It is important to note that the cost of attending a university goes beyond just tuition fees. Students also need to consider the cost of living, textbooks, and other expenses. Yale, located in New Haven, Connecticut, has a higher cost of living compared to Grinnell, located in a small town in Iowa. This means that students attending Yale may need to budget more for housing and other living expenses.
Another factor to consider is the availability of scholarships and grants. While both Yale and Grinnell offer need-based financial aid, Grinnell also has a range of merit-based scholarships available to students. These scholarships are awarded based on academic achievement, leadership, and other criteria, and can significantly reduce the overall cost of attending the university.
Social Life on Campus: A Comparison of Extracurricular Activities at Yale vs Grinnell
Both Yale and Grinnell have vibrant campus cultures and offer numerous extracurricular activities. Yale's campus offers an array of clubs, organizations, and athletic teams, with some famous secret societies. Grinnell's campus, though smaller than Yale's, has an active social scene, with various student-run clubs and organizations and a thriving music and arts community.
One of the unique aspects of Yale's social scene is the presence of secret societies. These exclusive groups, such as Skull and Bones and Scroll and Key, have a long history at Yale and are known for their mysterious rituals and influential members. In addition to these societies, Yale also has a strong Greek life presence, with numerous fraternities and sororities on campus.
At Grinnell, students have the opportunity to participate in a variety of outdoor activities, such as hiking, camping, and rock climbing. The campus is located near several state parks and natural areas, providing ample opportunities for students to explore the outdoors. Additionally, Grinnell has a strong commitment to community service, with many student-led initiatives focused on social justice and environmental sustainability.
Diversity on Campus: A Look at the Demographics of Yale vs Grinnell
Diversity is a crucial consideration for many prospective students. Yale has a diverse student body, with students from all over the world and a comprehensive range of backgrounds. Similarly, Grinnell is renowned for its commitment to diversity and inclusion and has students from various racial, ethnic, and socioeconomic backgrounds.
At Yale, the undergraduate student body is made up of 51% women and 49% men. Additionally, 50% of the students identify as people of color, with 16% being Asian, 13% being Hispanic or Latino, 11% being Black or African American, and 1% being Native American or Pacific Islander.
Grinnell, on the other hand, has a student body that is 54% women and 46% men. The college has a strong commitment to socioeconomic diversity, with 23% of students receiving Pell Grants. In terms of racial and ethnic diversity, 25% of students identify as Asian, 14% as Hispanic or Latino, 7% as Black or African American, and 1% as Native American or Pacific Islander.
Sports Programs: Which University has the Better Athletics Department?
In comparing Yale vs Grinnell, both offer a variety of recreational and competitive sports programs. Yale's athletics department is part of the Ivy League and is known for its success in sports such as basketball, soccer, and football. Grinnell, with its Division III athletics programs, emphasizes participation and sportsmanship and has earned a reputation for excellence in swimming and track and field.
However, Yale's athletics department has a larger budget and more resources, allowing for better facilities and equipment. This translates to a more competitive edge in sports such as rowing and tennis, where having top-notch equipment can make a significant difference.
On the other hand, Grinnell's athletics department places a strong emphasis on inclusivity and diversity. They offer a wide range of sports programs, including less traditional ones such as ultimate frisbee and quidditch, to ensure that all students have the opportunity to participate in athletics regardless of their skill level or interests.
Student Life: How do Students Rate their Experience vs Yale and Grinnell?
Student life is an essential aspect of college, and both Yale and Grinnell offer a challenging yet rewarding experience. Students at Yale often describe it as a life-changing experience that shapes their worldview and offers many opportunities for personal and professional growth. Similarly, students at Grinnell praise the supportive, close-knit community and the emphasis on intellectual curiosity and creative expression.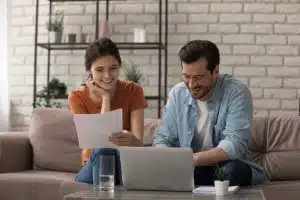 However, there are some differences in the student experience at Yale and Grinnell. Yale is known for its competitive and high-pressure environment, with students often feeling the need to constantly excel and achieve.
On the other hand, Grinnell has a more laid-back atmosphere, with students encouraged to explore their interests and passions without the same level of stress. Despite these differences, both schools offer a rich and fulfilling student life experience.
Academic Resources: Comparing Libraries, Laboratories, and Other Research Facilities at Yale vs Grinnell
Both Yale and Grinnell have exceptional academic resources, including world-class libraries, laboratories, and research facilities. Yale's Sterling Memorial Library is one of the largest libraries in the world, housing over 15 million items. Grinnell's Noyce Science Center is a state-of-the-art research facility equipped with the latest technology and equipment.
In addition to these impressive facilities, Yale also boasts several specialized libraries, including the Beinecke Rare Book and Manuscript Library, which houses rare and unique materials such as the Gutenberg Bible and the first map to use the name "America." Grinnell, on the other hand, has a unique resource in its Conard Environmental Research Area, a 365-acre natural laboratory for ecological research.
Both universities also offer extensive opportunities for undergraduate research. Yale's Office of Undergraduate Research provides funding and support for students pursuing research projects, while Grinnell's Mentored Advanced Projects program allows students to work closely with faculty members on research projects in their field of interest.
Conclusion
In conclusion, in comparing Yale vs Grinnell, both offer unique advantages, and the decision ultimately depends on personal preference and educational goals. Yale provides exceptional research-focused education and dynamic campus life, while Grinnell's personalized liberal arts curriculum emphasizes critical thinking, creativity, and social responsibility. With this comprehensive comparison, we hope you can make a more informed decision about which university is the better fit for you.
Aside from their sustainability initiatives, both Yale and Grinnell have also taken steps to address social and environmental justice issues. Yale has a Center for Environmental Law and Policy, which focuses on legal and policy solutions to environmental challenges, while Grinnell has a Social Justice Action Group that works to promote social justice and equity on campus and in the wider community.
Furthermore, both universities have also made efforts to incorporate sustainability and environmental education into their curriculum. Yale offers a variety of courses related to sustainability, such as "Environmental Politics and Law" and "Sustainable Energy: Technology, Policy, and Management," while Grinnell has a Sustainability Studies program that allows students to explore environmental issues from a variety of perspectives.
Want to learn more about getting into College? You've come to the right place. At AdmissionSight, we have over 10 years of experience guiding students through the competitive admissions process.
AdmissionSight can help you put your best foot forward when applying to college this fall. Contact us today for more information on our services.