What are the Best Finance Schools in the US?
Financial analysts have a median salary of $85,660, which demonstrates that a career in finance is one of the most lucrative occupations. A career in finance earned from the best finance schools is one of the most lucrative professions. According to the Bureau of Labor Statistics of the United States of America, the typical educational requirement for this position is a bachelor's degree. The industry in which this employment is found is also anticipated to rise by 11% by the year 2026.
It is essential for students who are thinking about majoring in finance to give some thought to the other aspects of business that they will learn about while they are working toward their degree. Additionally, finding universities that offer finance studies is crucial.
You don't need to go much further if you're trying to decide which school to attend. This post will outline the best schools and discuss their merits.
What are the best finance schools?
This list has been customized for you and will assist you in narrowing down your search for "what are the best finance schools in the United States."
1. University of Pennsylvania (Philadelphia, PA)
The Warton Finance Department at the University of Pennsylvania, which holds the distinction of best finance school in the United States, has been reshaping the landscape of this important industry for the better part of a century and a half.
The Wharton Finance Department goes above and above in generating some of the most well-researched and career-oriented graduates in the country. The departments over 1,000 students pursuing a degree in finance and its sixty-three major course offerings are just some of the reasons for its success.
Students have the opportunity to work alongside nationally famous experts like Dan Garrett and Micheal Roberts within the Rodney L. White Center for Financial Research. Together, they can investigate the ins and outs of budget concerns that decide the fate of our globe.
A Bite of Finance, on the other hand, offers regular educational tidbits to students of all academic backgrounds. This helps to ensure that when students are in school, they have access to the real-life financial knowledge that is necessary for them to flourish in a world that is driven by money.
2. New York University (New York, NY)
Students in the finance department at New York University have access to some of the most prestigious research facilities in the country as a benefit of their enrollment in the program.
At NYU's Salomon Center for the Study of Financial Institutions, aspiring young finance professionals and students have the opportunity to observe firsthand the effect that their education has had on the nation's overall financial well-being.
This important research center was initially established in 1972, and over the previous fifty years, it has spent that time offering the most cutting-edge research on the inner workings of the stock market, investment banking, and insurance businesses.
Recent publications, such as Guaranteed to Fail: Fannie Mae, Freddie Mac, and the Debacle of Mortgage Finance, demonstrate how well this research performed in its role in constructing the current architecture of global finance.
This book, which was praised by the Economist as a "detailed framework for reform," sheds insight on the part that governmental financial failings had in the housing crisis that occurred in 2008. The crisis occurred in 2008.
3. University of Michigan, Ann Arbor (Ann Arbor, MI)
Students at the University of Michigan are given the peace of mind to know that finance is about more than just numbers; rather, it is about people. It is listed as one of the best finance schools for this reason.
The Ross Finance program at the University of Michigan takes great pride in cultivating the next generation of truly inquisitive financial researchers, and in order to accomplish this goal, they encourage students from all different kinds of backgrounds, cultural heritages, and orientations by holding events that are specifically designed to offer career networking opportunities.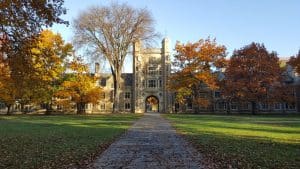 Even though Ross's Women's Weekend is available to participants of all sexes, the primary goal of this event is to advance the previously underrepresented field of women working in finance.
They will have the opportunity to network with other ambitious young women and will receive the assistance they require to flourish in a community that is generally dominated by men.
The findings of their research indicate that these community engagement projects are effective! Their earlier number of only one in five students being female showed significant growth to their current statistic of one in three female students being enrolled in their finance degree today.
4. University of Texas at Austin (Austin, TX)
The basic tenet upon which the School of Finance at the University of Texas is founded is that, regardless of the sphere of life under consideration, monetary matters play a significant part in the maturation of individuals.
Students at the University of Texas in Austin have the opportunity to get instruction at the world-famous Salem Center. The goal of this opportunity is to inspire students to think more analytically about the ways in which politics, finance, and the world at large are interwoven with each other.
Students will be able to "cut through the cacophony of public policy" in order to gain a better understanding of the effect that budgeting has on our country. Topics covered here range from the United States' response to the Covid-19 outbreak to green environmental policies.
In one of these seminars, Dr. Bjorn Lomborg, author of several best-selling books and leader of the Copenhagen Consensus Center, gives a talk on the ways in which financial institutions might influence climate change.
Dr. Lomborg's important writing is brought to life by the influence of this famous curriculum, which offers students more methods in which they may put their financial knowledge to work in altering the world around them. This program also brings Dr. Lomborg's words to life.
5. Massachusetts Institute of Technology (Cambridge, MA)
It should come as no surprise that a university that is well-known for its research in the fields of mathematics and science is also one of the best finance schools in the country.
Students at the MIT Sloan School of Management can confidently invest in their education with the understanding that they will almost certainly be rewarded with outstanding returns on that investment.
A whopping 96% of students in the most recent graduating class were extended employment offers shortly after receiving their diplomas, and over 40% of those students reported that their employers placed them on immediate routes for career advancement.
These outstanding prospects came with incredible financial benefits, including a starting salary of approximately $150,000.00 on average.
Within this program, data drives every step into an improved future; nothing proves this philosophy quite like the work of finance professor Andrew Lo, who put his expertise to use by creating a business plan to utilize cancer research funds more effectively. There is nothing else that proves this philosophy quite like the work of finance professor Andrew Lo.
Students at this college can feel confident that they will have many opportunities to make a difference in the world as a direct result of their study, whether that be in the form of work or research.
6. UC Berkeley (Berkeley, CA)
Because of the hard work of its staff members, the Berkeley HAAS finance program has been regarded as one of the best in the country for many years. This is primarily due to the efforts of the staff members.
Professor Terrence "Terry" Hendershott is celebrating a long and fruitful career in finance, a career that has included stints as a chairperson on the NASDAQ Economic Advisory Board and as an economist at the New York Stock Exchange. Professor Hendershott's celebration comes after Hendershott retires from both of those positions.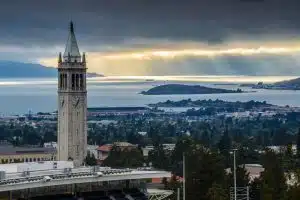 He is now able to bring his experiences from around the world to his hometown of Berkeley, where he mentors the next generation of brilliant minds to achieve comparable levels of success.
Professor Richard Lyons has a dual job on campus: in addition to teaching, he is in charge of fostering innovation and entrepreneurship across the institution. His prior experience serving as the department's dean is an asset in this role, as it allows him to perform his duties more effectively.
Whether they are studying management, the stock market, or simply looking for a mentor in their future career, finance students at UC Berkeley are in good hands among the leaders of their field. This is true whether the students are taking classes in management, learning about the stock exchange, or simply looking for a mentor.
7. Indiana University (Bloomington, IN)
If a student is still undecided about the path they want to take in terms of their professional life, earning a degree in finance from Indiana University is the best option they have. This is because such a degree serves as the ideal springboard for any major career.
This degree was created to cover the widest possible range of topics without sacrificing any level of detail, and it does so by including courses in areas such as corporate management, banking, international investing, and accounting.
The Kelley School of Business at Indiana University takes a particular interest in maintaining its commitment to traditionally underrepresented communities in the business world. There is no question that Indiana University is one of the best finance schools.
As a result of this, they are pleased to honor the Kelly Women by hosting a variety of opportunities for professional networking through the Women's Financial Association.
Students will have the opportunity to gain knowledge from their fellow classmates, network with other women who share similar values, and ensure that they are making the most of all that this school has to offer by participating in the next Finessing Finance event.
8. Boston College (Newton, MA)
This prestigious university's finance department, which is a part of the Boston College Carroll School of Management, is consistently ranked in the top ten by US News and World Report. The department takes a methodical and organized approach to solving each problem, which helps it maintain its high position.
Students have the opportunity to gain priceless experience while also building their resumes by participating in the CSOM Study Abroad process, which 36% of students actively take advantage of. This process gives students the chance to learn about how finances operate in different countries around the world.
Students and instructors are kept equally engaged by holding weekly seminars with renowned scholars, which creates a climate that fosters collaboration and has as its primary focus the pursuit of ongoing education.
One need only take a cursory glance at the roster of companies that often recruit from this successful student body to realize that this objective is being met with great success.
Education in finance at Boston College is regarded as valuable by many of the world's leading financial firms, including Bank of America, Citi, KeyBank, and Visa, amongst others.
9. Carnegie Mellon University (Pittsburgh, PA)
The Tepper School of Business at Carnegie Mellon University offers students who are interested in preparing themselves for the future the opportunity to concentrate their studies on finance.
Any of the well-known Tepper Talks is an excellent location to begin this journey, but there is none greater.
Students have the opportunity to hear from program alums who attend each of these arranged sessions prepared to discuss the ways in which this program had a direct influence on their own successful professions.
Student club members who have gone on to become successful in college discuss how their respective groups gave them the supplementary knowledge they required to do so, thereby directing younger students to the most appropriate environment for them.
An essential opportunity, master career center coaches work one-on-one with students to assist and guide them through the creation of tailored career goals and the job hunt. This is an experience that is certain to help any student gain clarity and alleviate their anxiety about life after graduation.
In the end, a degree in finance from Carnegie Mellon University provides more than simply an education; it provides a step in the right direction, aiding each student on their journey to a thriving and successful profession long after they have graduated from the university.
10. University of Virginia (Charlottesville, VA)
The University of Virginia does not offer a specific "finance degree," but rather a variety of classes that cover the subjects of business, finance, money management, and other skills related to these areas. This ensures that once a student receives their degree from the school of business and economics, they will be as well prepared as is humanly possible to walk across that stage and accept their diploma.
Education at the University of Virginia is designed with a student's future career in mind. While they are enrolled, students have access to career planning seminars of a world-class caliber, and they can attend these seminars at the convenience of the neighboring Monroe Hall.
In the meantime, the Darden School of Business provides an unrivaled series of lectures and seminars that focus on the most pressing issues currently facing the industry. These topics include exchange-traded funds (ETFs) and mutual funds, as well as managerial action, leadership, and organizational skills.
Students have the opportunity to get priceless real-world experience through the Batten Institute by taking part in any of the ever-evolving financial programs that have assisted over 275 actual firms throughout the course of the institute's brief history.
How do I get into the best finance schools?
How do I get into the best finance schools? The next step for applicants, after deciding which college to attend, is to submit their application. The college's website is where prospective students can submit their application materials. A large number of educational institutions will also accept submissions made through online application platforms such as the Common Application. Students have the opportunity to apply to many schools with just one application using this method.
Included in the submission materials is an application form as well as official transcripts from the applicant's high school. The majority of finance programs require a cumulative grade point average of at least 2.0-3.0 as a minimum. In addition, several colleges call for a certain minimum score on either the SAT or the ACT. A school might, for instance, require a composite score of 20 on the ACT or a score of 950 on the SAT for the math and critical reading components of the application.
In addition to these, you'll need to provide at least two letters of recommendation, preferably written by guidance counselors or recent teachers. Essays or personal statements are usually required by schools as well.
What can I do with a bachelor's in finance?
You may be wondering "what can I do with a bachelor's in finance?" To answer that, students who earn a bachelor's degree in finance are better prepared for careers in a variety of settings, including enterprises, government agencies, charitable organizations, and institutional investors like insurance companies and hedge funds.
They also have the option of working in banking or other financial services-related fields. Professionals that can counsel consumers and corporations on expanding their wealth, expanding their investment portfolios, and diversifying their holdings are required in almost every industry.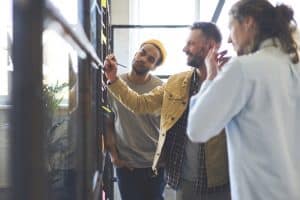 Accountants, financial analysts, and financial planners are just a few of the jobs that may be obtained with a degree in finance. Certification is necessary for certain professions. In addition, some organizations give preference to candidates with graduate degrees when filling positions in management and leadership. Students who are interested in advancing their careers can investigate educational institutions that have dual-degree programs that may be completed in five years and lead to the awarding of both a bachelor's and master's degree.
Commonly Taken Professional Routes
Financial Advisor
Financial Analyst
Finance Manager
Management Consultant
Accountant
Popular Courses for Furthering One's Education
Master's in Finance
MBA in International Business
Master's in Economics
Master's in Accounting
AdmissionSight is here to assist you if you're hoping to enroll in one of the best finance schools. We have more than ten years of expertise assisting students in navigating the tough admissions process to the greatest colleges in the globe. Consult with AdmissionSight and see what we can offer to make sure that you are well-prepared and knowledgeable enough to enter your choice of school.