Exploring Clubs at UCLA: A Guide for Aspiring College Students
As an aspiring college student, you're likely considering a range of factors when deciding where to attend university. While academic programs and campus amenities are important, extracurricular activities can also play a significant role in your college experience. At UCLA, one area you won't want to overlook is the diverse range of clubs and organizations available on campus. From academic groups to cultural organizations, there is something for everyone.
What is the importance of clubs at UCLA?
What is the significance of clubs at UCLA? Clubs at UCLA, like at many other universities, play an essential role in enriching students' college experience.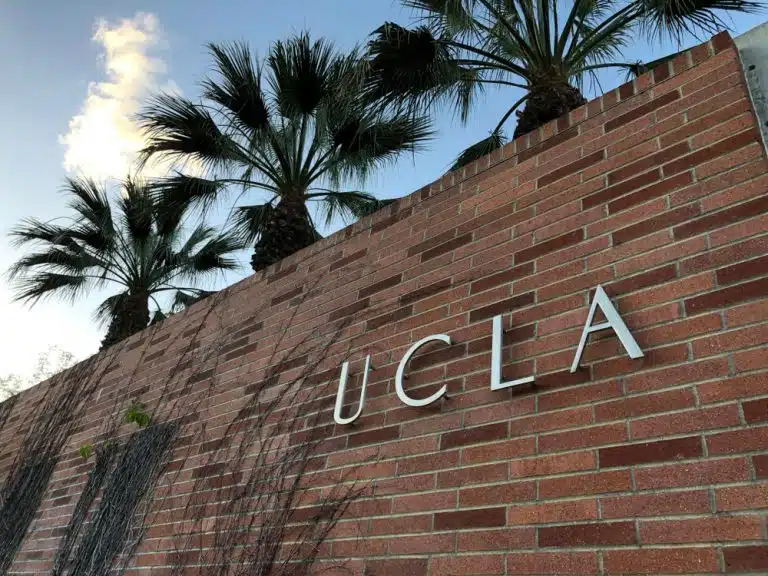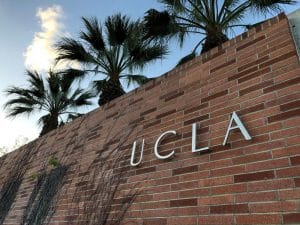 They offer numerous benefits, contributing to personal and professional development. Some of the key importance of clubs at UCLA are:
Social Connections: Clubs provide an opportunity for students to meet like-minded individuals, make friends, and build a support system. This helps in creating a sense of belonging and can improve overall well-being.
Networking: Being part of a club exposes students to various professionals, faculty members, and alumni, helping them build valuable connections that can be beneficial for their future careers.
Skill Development: Clubs offer a platform for students to learn and practice new skills, such as leadership, teamwork, communication, event planning, and problem-solving, which are crucial for personal and professional growth.
Academic Support: Some clubs are focused on specific academic disciplines, offering peer-to-peer tutoring, study groups, and resources to help students excel in their coursework.
Cultural Exchange: With UCLA's diverse student population, clubs provide opportunities for cultural exchange, fostering understanding and appreciation of different cultures, traditions, and perspectives.
Career Opportunities: Clubs related to specific career paths or industries can offer insights into various professions, internships, and job opportunities, helping students make informed career decisions.
Community Service: Many clubs at UCLA are dedicated to giving back to the community, providing students with opportunities to engage in volunteering, fundraising, and philanthropic activities.
Personal Growth: Participating in clubs allows students to explore their interests and passions, which can contribute to their self-discovery and personal growth.
In summary, clubs at UCLA are essential in fostering a well-rounded college experience, helping students develop valuable skills, form lasting connections, and enrich their lives both academically and personally.
What are the types of clubs at UCLA?
What are the different kinds of clubs at UCLA? At UCLA, there is a wide variety of clubs and organizations available to students, catering to diverse interests and needs. While it is difficult to provide an exhaustive list, here are some general categories of clubs at UCLA:
Academic and Professional Clubs
These clubs focus on specific academic disciplines or career fields, such as engineering, business, pre-med, and law. They often provide resources, networking opportunities, and support to help students excel in their respective fields.
Examples include:
Undergraduate Business Society (UBS): UBS offers students opportunities to network with professionals, attend workshops, and participate in case competitions to develop skills relevant to business careers.
Society of Women Engineers (SWE): SWE aims to empower women in engineering and related fields, offering professional development, networking, and mentorship opportunities to promote diversity and inclusion in STEM.
Cultural and Ethnic Clubs
These clubs celebrate and promote awareness of different cultures, traditions, and ethnicities. They provide a platform for cultural exchange and foster understanding and appreciation among students from diverse backgrounds.
Examples include:
Afrikan Student Union (ASU): ASU is dedicated to fostering community and unity among African and African American students at UCLA, promoting cultural awareness and understanding through events and programs.
Chinese Students and Scholars Association (CSSA): CSSA serves as a platform to connect Chinese students at UCLA, organizing social and cultural events to promote Chinese culture and provide support for its members.
Service and Volunteer Organizations
These clubs are dedicated to community service and social causes, engaging in activities like volunteering, fundraising, and advocacy for various local and global issues.
Examples include:
UCLA Circle K International (CKI): CKI is a collegiate community service organization that offers volunteer opportunities in areas like education, health, and environmental conservation, fostering leadership and personal growth.
Bruin Shelter: Bruin Shelter aims to address student homelessness by providing a safe and supportive environment, and offering resources to help students overcome housing insecurity and achieve academic success.
Arts and Performance Clubs
These clubs cater to students interested in various forms of art, such as music, dance, theater, and visual arts. They provide opportunities for students to express their creativity, showcase their talents, and engage in artistic collaborations. Examples include:
UCLA Film and Photography Society (FPS): FPS is a community of filmmakers and photographers that offers workshops, screenings, and collaboration opportunities for students to learn, create, and showcase their work.
Awaken A Cappella: Awaken A Cappella is a student-run vocal ensemble that performs contemporary music, arranges and records songs, and participates in competitions and events both on and off campus.
Sports and Recreation Clubs
These clubs provide opportunities for students to participate in a wide range of sports and physical activities, fostering teamwork, physical fitness, and camaraderie.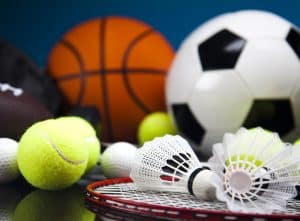 Examples include:
UCLA Club Soccer: UCLA Club Soccer offers competitive soccer opportunities for both men and women, participating in regional and national tournaments and promoting physical fitness and sportsmanship.
UCLA Dragon Boat: UCLA Dragon Boat is a competitive paddling team that participates in races and promotes teamwork, endurance, and cultural appreciation of the sport.
Political and Advocacy Groups
These clubs focus on political ideologies, activism, and social issues, encouraging students to engage in dialogue, debate, and advocacy. Examples include:
Bruin Democrats: Bruin Democrats aim to engage students in the political process by promoting Democratic values, hosting speakers, and organizing events that foster civic engagement and activism.
Fossil Free UCLA: Fossil Free UCLA is an environmental advocacy group that works to raise awareness about climate change and campaigns for the university to divest from fossil fuels and invest in sustainable practices.
Religious and Spiritual Clubs
These clubs offer students the opportunity to explore and practice their faith, engage in spiritual activities, and connect with fellow believers from various religious traditions. Examples include:
Muslim Students Association (MSA): MSA provides resources, support, and a sense of community for Muslim students at UCLA, organizing events like prayer services, educational programs, and social activities.
Hillel at UCLA: Hillel is a Jewish student organization that offers religious, cultural, and social programming, fostering a vibrant and supportive Jewish community on campus.
Special Interest Clubs
These clubs cater to a wide range of hobbies, interests, and passions, such as gaming, environmentalism, entrepreneurship, and more. Examples include:
Bruin Entrepreneurs: Bruin Entrepreneurs is dedicated to fostering innovation and entrepreneurship at UCLA by providing resources, workshops, and networking opportunities for students interested in launching their own ventures.
E3: Ecology, Economy, Equity: E3 is an environmental advocacy group that promotes sustainability through initiatives like waste reduction, energy conservation, and campus engagement in sustainable practices.
Greek Life
This category includes fraternities and sororities, which provide social, academic, and professional support to their members, in addition to fostering brotherhood and sisterhood. Examples include:
Alpha Phi (sorority): Alpha Phi is a social sorority that focuses on sisterhood, leadership development, and philanthropy, supporting causes like women's heart health and promoting personal growth among its members.
Sigma Chi (fraternity): Sigma Chi is a social fraternity that emphasizes friendship, justice, and learning, offering leadership opportunities, philanthropic activities, and personal growth experiences for its members.
Student Government and Leadership Organizations
These clubs are responsible for representing the student body, organizing events, and working with university administration to address student concerns and improve campus life. Examples include:
Undergraduate Students Association Council (USAC): USAC is the undergraduate student government at UCLA, responsible for representing the student body, allocating funds, and advocating for student interests to the university administration.
Graduate Students Association (GSA): GSA is the official voice of graduate students at UCLA, responsible for advocating on behalf of graduate student interests, allocating funds for graduate student groups, and providing resources and support for academic and professional development.
These are just a few examples of the types of clubs available at UCLA. Students can explore these and many other clubs and organizations to find one that aligns with their interests and goals.
How to get involved in clubs at UCLA?
How to get engaged in clubs at UCLA? Getting involved in clubs at UCLA is a great way to enhance your college experience, make friends, and develop new skills. Here are some steps to help you get started:
Explore your options: Research different clubs and organizations at UCLA to find ones that align with your interests, passions, or goals. You can start by visiting the UCLA Student Organizations website or checking club directories and social media pages.
Attend club fairs and events: UCLA often hosts club fairs and open house events at the beginning of each academic year or quarter, where clubs set up booths to provide information about their activities and recruit new members. Attend these events to learn more about various clubs, ask questions, and sign up for mailing lists.
Contact club leaders: If you're interested in a specific club, reach out to the club leaders or board members via email or social media. They can provide more information about membership requirements, upcoming events, and how to join.
Attend club meetings and events: Most clubs hold regular meetings or events that are open to prospective members. Attend these gatherings to get a feel for the club's atmosphere, meet current members, and learn more about their activities.
Join mailing lists and follow social media accounts: Many clubs have mailing lists or social media accounts where they share information about upcoming events, meetings, and opportunities. Subscribe or follow these channels to stay updated and get involved.
Apply for membership or leadership positions: Some clubs may require an application or interview process for membership or leadership positions. If this is the case, make sure to follow the instructions and deadlines provided by the club.
Be proactive and persistent: It may take time to find the right club(s) for you, so be patient and persistent in your search. Keep attending events and meetings, and don't be afraid to explore multiple clubs until you find the ones that best fit your interests and goals.
Start your club: If you can't find a club that aligns with your specific interests, consider starting your own. Gather a group of interested students, create a constitution, and follow UCLA's guidelines for registering new student organizations.
By following these steps, you can get involved in clubs at UCLA, build a strong social and professional network, and make the most of your college experience.
What clubs is UCLA known for?
What clubs is UCLA well-known for? UCLA is known for its diverse array of clubs and organizations that cater to a wide range of interests. Some clubs have gained recognition on and off campus due to their accomplishments, impact, or unique offerings. Here are a few clubs that UCLA is particularly known for, although this is not an exhaustive list:
UCLA Bruin Marching Band
The Bruin Marching Band is an integral part of the UCLA community, performing at athletic events, parades, and competitions. The band is well-regarded for its musical talent and school spirit.
UCLA Mock Trial
UCLA's Mock Trial team has consistently been one of the top teams in the nation, participating in and winning various regional and national competitions. The team helps students develop legal knowledge, public speaking, and critical thinking skills.
UCLA Dance Marathon
Dance Marathon is an annual philanthropic event organized by the Pediatric AIDS Coalition at UCLA. It has raised millions of dollars for pediatric HIV/AIDS research and is one of the largest student-run philanthropic events on the West Coast.
UCLA Radio
As the university's official student-run radio station, UCLA Radio provides a platform for students to showcase their talents in music, journalism, and broadcasting while also promoting a diverse range of music and content.
Daily Bruin
The Daily Bruin is UCLA's award-winning student newspaper, covering news, sports, opinion, and arts on campus and in the local community. It offers students opportunities to develop journalism, photography, and design skills.
UCLA Club Sports
The university's club sports teams, such as Club Soccer, Rugby, and Dragon Boat, are known for their competitive spirit and dedication to their respective sports.
While these clubs are well-known, it is essential to remember that there are numerous other clubs and organizations at UCLA that cater to various interests and passions. It is always a good idea to explore different clubs to find the ones that align with your personal goals and preferences.
In conclusion, clubs at UCLA offer students a unique opportunity to explore their passions, develop new skills, and make lasting connections. Whether you're interested in academics, culture, service, sports, special interests, or performance, there are over 1,000 clubs to choose from at UCLA. Through club involvement, you can enhance your social life, gain valuable skills and experiences, and build your resume for future professional opportunities.
At AdmissionSight, we recognize the importance of extracurricular activities, such as club involvement, in the college admissions process. Joining a club and showing dedication to a cause or interest can demonstrate your commitment, leadership, and teamwork skills to college admissions officers. Our team of experienced college admissions consultants can help you identify the best clubs and activities to get involved in at UCLA and guide you through the application process to increase your chances of getting accepted to your dream school. Contact us!