Johns Hopkins Law School Acceptance Rate
What Are the Requirements For Johns Hopkins Law School?
What are the requirements for Johns Hopkins Law School? Requirements for law school and the Johns Hopkins law school acceptance rate could both not be determined since Johns Hopkins University has not launched a law school yet. However, two dual degree programs in law combined with one subject in a different discipline, combining two areas of interest to widen professional prospects.
MPH/JD Dual Degree Program
To educate students for careers in the related professions of law, public health, and policy, the Johns Hopkins Bloomberg School of Public Health provides a dual degree program in law and public health. The Bloomberg School of Public Health's full-time MPH program must be applied for and accepted by qualified individuals. Additionally, they must independently apply to and be accepted into the full-time Georgetown University Law Center program, which was our first partner, or into a different authorized U.S. or Canadian law school to receive the Juris Doctor degree.
In the MPH/JD program, participants receive two degrees: a Juris Doctor from their recognized law school and a Master of Public Health from Johns Hopkins.
MPH/JD applicants are not required to have met the regular MPH entry requirements of either a graduate degree or two years of experience in a healthcare setting. All other requirements for MPH admission, including coursework in college-level biology and math, must be satisfied. Upon satisfactory completion of the JD degree, the student receives the MPH degree.
Application Requirements for MPH/JD Dual Degree Program
You must apply to both the approved U.S. or Canadian law school of your choice and the Johns Hopkins Bloomberg School of Public Health separately to be accepted into the dual program. You must meet all standards for admission to each school, and each will decide whether to admit you on its own.
But make sure to include on your Johns Hopkins application that you are attempting to enroll in the MPH/JD program. Visit the Johns Hopkins Bloomberg School of Public Health website to get an application.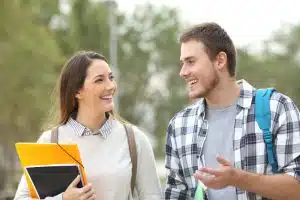 For entry into the MPH program at the Johns Hopkins Bloomberg School of Public Health, there are prerequisite undergraduate courses in addition to a baccalaureate degree.
These are:
1) at least one calculus, algebra, or statistics course is taken at the college level;
2) one general biology course;
3) one health-related scientific course taken at the college level (such as nutrition, microbiology, anatomy, or physiology).
Additionally, candidates must typically already hold a doctoral degree in public health or have completed at least two years of medical school to be eligible for an MPH at the Johns Hopkins Bloomberg School of Public Health. They must also have at least two years of post-college, full-time work experience in a public health or healthcare-related field. However, candidates for the MPH/JD are exempt from needing an advanced degree or professional experience.
You must also satisfy any necessary undergraduate course requirements that your law school may have.
MBA/JD Dual Degree
To prepare students for difficult challenges in business, industry, commerce, government organizations, and the nonprofit sector, the University of Maryland Carey School of Law and the Johns Hopkins Carey Business School together offer the MBA/JD curriculum.
The dual-degree program will offer a special chance to add another dimension to students' educational preparation for careers in management and leadership in legal practice, financing and provision of legal services, creation of new legal services, setting up and managing law firms, as well as pursuing a career in law and business in national and international organizations and academic institutions.
Application Requirements for MBA/JD Dual Degree Program
Transcripts – All U.S. schools must electronically send official transcripts. Every transcript from a school in the United States must be from one that has been accredited by the Department of Education. Your degrees must be documented on your official transcripts.
Resume – Please make sure that your resume or CV is up to date, and that it includes the months and years associated with all of your previous employment. No more than two pages should make up your resume.
Two Essays – A total of two required essays must be submitted by applicants. All applicants are required to submit the first essay topic, and a direct response is requested. From the list of options on the application, select the subject for your second essay. In your answers to these questions, it's crucial to be creative and reflect your unique voice. Essays on subjects from previous applications or Statements of Purpose are not accepted.
You will have the choice to share any extra details about your academic performance, personal background, or professional qualifications with the admissions committee in addition to the essay.
Professional Recommendation
It is advised to request a recommendation from someone who is acquainted with you and is knowledgeable about your qualifications. The ideal person to provide feedback on your development, potential, and contributions to your position or team is typically a current or past boss. Your recommender will be best able to write on your behalf if you let them know that you are interested in obtaining an MBA and why you are applying to this program.
Academic recommendations are typically not as helpful, especially if only one is provided.
GMAT or GRE
It is necessary to have a GMAT or GRE score, though certain qualified candidates may be granted a waiver. The school does not favor either test over the other and accepts GMAT and GRE scores that are up to five years old. Make sure to explore which exam is ideal for you before taking it.
Interview
After the preliminary review of a submitted application, interviews are only conducted upon invitation.  In-person interviews will be conducted on campus and in locations all around the world. You will be scheduled individually with each prospect. Within two weeks of the application deadline for your round, you will learn if you have been invited for an interview. A Zoom interview will be set up if a face-to-face meeting is not possible.
Application Fee
When submitting your online application, you must pay a $100 nonrefundable application fee.
Additional Requirements for Non-U.S. Applicants
Scores from the TOEFL, IELTS, or PTE for non-native English speakers.
Credential evaluation on a course-by-course basis for non-US transcripts.
Credential evaluation agencies
How Many Years Is A Johns Hopkins Law Degree?
Lawyers in the United States are mostly Juris Doctor (JD) degree holders. The American Bar Association (ABA) grants the Juris Doctor degree, which is not only the oldest and most prestigious legal qualification in the country. A full-time program that lasts around three years is required for the law degree or JD.
Now, how many years is a Johns Hopkins law degree? Johns Hopkins law school acceptance rate might not be attainable at JHU, you can get into dual degree programs that require at least four years to complete and are offered full-time. Students will finish the JD degree program in one or two years at a recognized law school in the United States or Canada, which is equal to at least two full semesters.
The 11-month MPH program starts in July for new students. After completing their MPH coursework, students will go back to their law school to finish the final year(s) of their JD degree. The student's law school must provide permission for the applicant to take a one-year leave of absence in order to enroll at Johns Hopkins in the MPH/JD dual degree program.
At the same time, students can achieve both degrees in four instead of five years by finishing their MBA and JD simultaneously. The Johns Hopkins Carey Business School requires students to complete 42 credits toward their MBA and will accept 12 credits from the University of Maryland Carey School of Law to round out the 54-credit requirement.
Students complete 76 credits toward their JD at the University of Maryland Carey School of Law, and the school will accept 9 credits from the Johns Hopkins Carey Business School to round out the required 85 courses. Only after completing both programs can students with dual degrees earn both diplomas.
How Much Does It Cost To Go To Law School At Johns Hopkins?
How much does it cost to go to law school at Johns Hopkins? The cost for dual degrees in law and business/public health is shown below for the 2022–2023 academic year.
Full-time MBA
| | | | | | |
| --- | --- | --- | --- | --- | --- |
| Tuition | Application Fee | Enrollment Deposit | Matriculation Fee | Registration per Semester | Graduation Fee |
| $66,500* | $100 | $2,000 | $1,000 | $0 | $0 |
Full-Time MPH
| | | |
| --- | --- | --- |
| Direct Costs | 9 Months | 11 Months |
| Tuition (full-time) | $60,960 | $76,200 |
| Health Insurance | 3,780 | 4,536 |
| Health Fee | 850 | 850 |
| Matriculation Fee (one-time new students) | 500 | 500 |
| Total Direct Costs | $66,090 | $82,086 |
An excellent method to further your education, research, and profession is to pursue an advanced degree. A greater workload and, therefore, a greater demand for money follow. Johns Hopkins understands that making this commitment in your life is crucial. Therefore, the school has a strong commitment to supporting students achieve their objectives through financial aid.
What Is the Acceptance Rate For Johns Hopkins Law School?
According to U.S. News & World Report's annual list of the best graduate schools, several Johns Hopkins University graduate programs are once again ranked among the finest in the country, including top rankings for programs in nursing and public health.
Expert assessments of a program's excellence and statistical scores based on the caliber of a school's staff, research, and students are used to provide scores to programs and institutions in the rankings. In the fall of 2021 and the beginning of 2022, statistical surveys of more than 2,150 programs and reputation surveys mailed to more than 23,200 academics and professionals were carried out in preparation for the 2023 rankings.
So, what is the acceptance rate for Johns Hopkins Law School? Seeing the undergraduate acceptance rate of only 6.5% of the 37,150 applicants in the early and regular decision rounds, it would be unquestionable if the Johns Hopkins law school acceptance rate would be low as well.
How challenging is it to enroll in law schools in the US? It is quite challenging to secure a seat in US law schools, to answer your question. Admission into the course is highly competitive.
Examining the nation's acceptance statistics for law schools will demonstrate this. The figures make it clear:
The median admittance rate for all US law schools is 40.8%.
The top 15 law schools in the US, which are considerably more difficult, had median acceptance rates of 11.1 %.
Yale Law School, the most competitive law school, has an admittance rate of 6.9%.
The Ivy League institutions with the easiest admission requirements are, incidentally, Cornell Law School, Dartmouth University's law school, and Penn Law School.
How Can I Increase My Chances Of Getting Into Johns Hopkins Law School?
You might think "How can I increase my chances of getting into Johns Hopkins Law School?" While it is not possible to get into the Johns Hopkins law school acceptance rate, it will be achievable in other promising law schools. However, law school aspirants should be prepared for fierce competition. Let's examine some ways to boost your law school application:
GPA
It might be difficult to get accepted into law schools in the US. This is mostly because the best law schools demand that applicants have a GPA of 3.7 or above on average. This criterion rises in importance as the school grows more exclusive.
It would be wise for you to look into the GPA standards for the schools and determine whether you meet them. If you feel that you are falling short, enroll in college classes that you are confident you can do well in or get a tutor to assist you.
Admission Test for Law Schools
Your admission to law schools in the US and other nations will not be complete without taking the Law School Admission Test (LSAT). The Law School Admission Council (LSAC) allows prospective law students to take a standardized test. This test is intended to evaluate candidates for law school's reading comprehension, verbal thinking, and logical reasoning skills.
Personal Statement
You will be required to prepare a personal statement if you are applying to law school. You can inform the committee about yourself in this essay as a person, a candidate, and a prospective graduate.
Supplemental Essays
Many highly selective universities request additional essays as part of the application process. Additionally known as optional essays for law school.
Because the university frequently assigns essay prompts with subjects that can delve into your personal, professional, and social lives, they can be just as insightful and significant as your personal statements. They can ask you questions to determine whether you'd fit in well at the school and get along with the other pupils.
Diversity Statement
A diversity statement for law school is an essay that encourages applicants to talk about a part of their identity, upbringing, or extracurricular activities that will contribute a distinctive viewpoint to their chosen institution.
You can discuss how your background, culture, and traditions have shaped you and how they will enhance the school's extracurricular activities and campus life. External characteristics that identify diversity may include having only one parent, coming from a low socioeconomic background, being an immigrant, and having a learning handicap. Think beyond the box, consider what makes you special, and identify the one thing that other law students can learn from you.
Reference Letters
Your law school recommendation letters are testimonials from persons who have worked with you and can attest to your dependability and workmanship. If you are applying immediately following college graduation, the reference letters must be from instructors who have instructed you and can attest to your diligence and academic prowess.
Resume
An overview of your academic and professional history is given in a law school resume. The admissions committee may review this paper first before deciding whether it is worthwhile for them to review the other parts of your application. The best recommendation would be to customize it for the specific law school you are applying to in this case. Make sure to emphasize your academic accomplishments and legal experience.
Interviews
When considering attending law school, you must be aware of the proper interview preparation. When you interview for law school, an admissions committee may ask you, "Why do you want to study law?" where you must respond with a distinct response that reflects you and sets you apart from the competition.
It might be difficult. Holding a few mock law school interviews with the assistance of an admissions expert is possibly the best method to approach this aspect. Until you can come up with your unique response, you must keep conducting the mock interview.
If the Johns Hopkins law school acceptance rate will become available, it will surely be tough to get into given the school's reputation and the high-quality education it provides to both graduate and undergraduate students. Despite that, if you are eager to get into any law school, start your preparations early with the guidance of admissions experts like AdmissionSight. Feel free to reach AdmissionSight to book an initial consultation today.