MIT Regular Decision
Massachusetts Institute of Technology, also known as MIT, is a private university that was established in 1861. The campus is 168 acres in size, has a total undergraduate enrollment of 4,361 (fall 2020), and is located in an urban area. It makes use of a 4-1-4 academic calendar. The National Universities section of the Best Colleges ranking for 2022 places the Massachusetts Institute of Technology at number two. The total cost of attendance is $55,878. Let's learn more about MIT regular decision.
With five schools, MIT is a research-focused university outside of Boston that is located in Cambridge, Massachusetts. Government funding sources like the Department of Health and Human Services and the Department of Defense help universities spend more than $700 million annually on research.
The School of Engineering and Sloan School of Management, as well as MIT's strong programs in economics, psychology, biology, chemistry, earth sciences, physics, and mathematics, are among the top-ranked graduate schools at the university.
About 70% of all undergraduates live on campus, and freshmen are required to do so. One residence hall by architect Steven Holl is known as "The Sponge." A four-week term in January called the Independent Activities Program offers unique classes, lectures, competitions, and projects. Buzz Aldrin, Kofi Annan, a former U.N. secretary general, and Ben Bernanke, a former chairman of the Federal Reserve Bank, are a few notable alumni.
When Is Mit's Regular Decision Due?
To ensure that you gather all of your materials and meet all of the deadlines and requirements, you should be familiar with all of the important information about the MIT application well before you plan on applying. You might be planning to take your time to make sure everything is well-prepared, so, when is MIT's regular decision due?
January 1  – General information, essays, activities, academics, and other components of each individual application must be submitted on January 1st.
Two letters of recommendation: one from a math or science teacher, the other from a teacher of the humanities, social sciences, or a language.
Secondary School Report (SSR), which includes a high school transcript, as of January 1
Testing date in December – The SAT or ACT standardized tests: For some non-native English speakers who intend to apply, we strongly advise English proficiency tests. (Through the test dates in January, we will also accept English proficiency exams for applicants for Regular Action.)
Middle of February – February Updates & Notes Form will be given (including mid-year grades).
For supplemental materials, the application procedure is set up to be finished online. They cannot process non-scannable materials, such as CDs, DVDs, books, slides, certificate binders, or newspaper clippings; please take note that all materials that are not already electronic are scanned and uploaded.
Additional Deadlines & Dates
By February 15th, all college students who are requesting financial aid must submit their materials (see Financial aid deadlines)
The MIT Regular Decision students will learn of their admissions status in mid-March while Early Action applicants will learn of their status in mid-December.
Admitted students must notify MIT of their enrollment choice by May 1.
How selective is MIT?
One of the most exclusive universities in the world is MIT. Currently, only 4 out of every 100 applicants are accepted by MIT, which has an acceptance rate of 4.1 percent.
MIT's acceptance rate of 4.1% indicates how difficult it is to get accepted. To even be taken into consideration, you'll need to have top grades, test results, essays, and recommendation letters.
In MIT's website, an overview of what the school is all about is shared:
"The MIT community is driven by a shared purpose: to make a better world through education, research, and innovation. We are fun and quirky, elite but not elitist, inventive and artistic, obsessed with numbers, and welcoming to talented people regardless of where they come from."
Students who think outside the box while also being incredibly intelligent are what MIT looks for in applicants. If you want to get into MIT, don't take the same route as everyone else; forge your own path.
Students at MIT are genuinely eager to learn and develop new ideas. Although they undoubtedly deserve praise, they are more driven by discovery and intellectual stimulation than by recognition. The only commonality among MIT students is that they are all extraordinarily talented. Let's find out more about "how selective is MIT".
What GPA am I required to have to get into MIT?
Your application needs to be as strong as possible in order to be taken into consideration because MIT has a very low acceptance rate.
Your high school coursework is one of the most crucial components of your MIT application. Neither MIT nor the average GPA of admitted applicants discloses any minimum GPA requirements. (The school does offer additional admissions data, such as typical test scores.)
Nevertheless, given the quality of applicants accepted by MIT, we can infer that the average GPA is quite high. On your transcript, you should aim to get mostly As and a low number of Bs.
Your course load will also be scrutinized by MIT; are you pushing yourself or are you taking only the easy classes?
If your school offers honors, AP, or IB courses, you should enroll in them. You should also consider taking courses at the community college in your area to demonstrate that you are not intimidated by academic challenges and that you are capable of handling them.
What test scores must I obtain to be admitted to MIT?
The MIT test is not required for applicants during the cycles 2020–2021 and 2021–2022.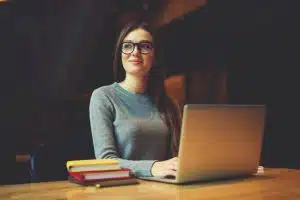 The following guidance is still relevant for students who may have already taken the SAT or ACT and are thinking about submitting their results, as well as for those who plan to apply after the 2021–2022 academic year. To get into MIT, you must not only have stellar grades but also stellar test results. Let's examine the minimum scores for admission to MIT in more detail.
What SAT test scores must I obtain to be admitted to MIT?
On a SAT scale of 1600, the middle 50% of applicants to MIT score between 1510 and 1580. In other words, 75% of accepted students have SAT scores higher than 1510.
To put it another way, you'll need to achieve the highest possible score in order to ensure that you're giving yourself the best chance to be admitted (if you choose to submit test scores).
In the event that you submit test results, getting into MIT will require extremely high SAT scores. MIT uses "Highest Section" scoring, which is a good thing (also known as "superscoring"). Superscoring basically means that MIT will take into account your highest section scores from all SAT test dates you submit.
The good news for applicants is that MIT's superscoring policy allows you to study and retake the test without worrying that it will lower your previous scores.
What ACT test scores must I obtain to be admitted to MIT?
It should come as no surprise that accepted students also have high ACT scores. The top 75% of admitted students have an ACT score of 34 or higher.
A lower score won't be very impressive because so many applicants scored 34 or higher. Fortunately, MIT also gives applicants' ACT scores a boost. In other words, if you take the ACT more than once, MIT will only take into account the highest score you received in each section.
Essays for MIT applications
You must respond to five simple essay questions for MIT.
You'll need to respond to five brief questions (no more than 250 words each) about various aspects of your life, including a summary of your background, your area of interest at MIT, what you like to do for fun, how you give back to your community, and a challenge you've encountered.
The MIT essay questions are created specifically to delve into the essence of who you are. Keep in mind that MIT prefers applicants who are interesting people. Instead of just focusing on students' test scores, MIT places a high value on their individuality and passions.
Regardless of whether you are applying for the early action deadline or the MIT regular decision deadline, you must submit your five MIT application essays, and activities list, and a self-reported coursework form as Part 2 of your MIT application.
Here are the MIT essay questions for 2021–2022:
Describe the world you come from; for example, your family, clubs, school, community, city, or town. How has that world shaped your dreams and aspirations? (250 words or fewer)
Pick what field of study at MIT appeals to you the most right now, and tell us more about why this field of study appeals to you. (100 words or fewer)
We know you lead a busy life, full of activities, many of which are required of you. Tell us about something you do simply for the pleasure of it. (200–250 words)
At MIT, we bring people together to better the lives of others. MIT students work to improve their communities in different ways, from tackling the world's biggest challenges to being good friends. Describe one way in which you have contributed to your community, whether in your family, the classroom, your neighborhood, etc. (200–250 words)
Tell us about a significant challenge you've faced or something that didn't go according to plan that you feel comfortable sharing. How did you manage the situation? (200-250 words)
There is also a final, unstructured text box for additional information where you can add anything else you feel is crucial for MIT to know.
What Is Mit's Acceptance Rate for Regular Admission?
The 2026 MIT class had one of the most competitive admissions processes. One might wonder, "what is MIT's acceptance rate for regular admission?"
Only 1,337 of the 33,796 applicants were accepted, representing an acceptance rate of just 3.9 percent. One of the hardest schools outside the Ivy League to get into is MIT because of its declining acceptance rate over time. Let's take a look at the MIT regular decision acceptance rate over the years:
| | | | |
| --- | --- | --- | --- |
| Class (Year) | The MIT Regular Decision Accepted Applications | The MIT Regular Decision Received Applications | The MIT Regular Decision Admissions Acceptance Rate |
| 2026 | 640 | 19,195 | 3.33% |
| 2025 | 621 | 18,204 | 3.41% |
| 2024 | 770 | 10,784 | 7.14% |
| 2023 | 703 | 11,712 | 6.00% |
| 2022 | 800 | 12,149 | 6.58% |
| 2021 | 781 | 11,853 | 6.58% |
| 2020 | 829 | 11,253 | 7.37% |
What Are the Odds of Getting Off the Waitlist?
MIT aims for a class size of about 1,100 students each year.
They annually admit a little bit more than that, assuming some will choose to attend somewhere else, based on their best projections of the percentage of admitted students who will attend. The number of students who will enroll each year cannot be predicted with precision, though. They also maintain a wait list of prospective students to help with the uncertainties.
Typically, they give waitlist spots to more than 600 applicants (applicants are not ranked). Not every one of those pupils will decide to stay on the waiting list.
Now, what are the odds of getting off the waitlist? MIT shares its information from the Common Data Set and is open with its admissions data. Their acceptance rate is typically 3-5 percent, and they accept more males than females and more students from public schools than private school students.
Because so many applicants say "YES" to MIT when they are accepted, very few students ever move off the waitlist. Typically, 10–25 students from the wait list are accepted by MIT.
Nevertheless, for the Class of 2022, 460 applicants were offered a spot on the waitlist, and 383 applicants accepted this spot, but none of these applicants were actually admitted.
How Do You Increase Your Chances of Getting into MIT?
Unsurprisingly, applicants to MIT typically have high scores on their standardized tests.
In actuality, the range of competitive test scores for admission to MIT is remarkably small. In 2018, 75% of applicants accepted by MIT had SAT Math scores of 780 or higher. In a class of more than 1,400 students, only one student scored lower than 700 on the SAT Math. Even though SAT ERW scores were a little more forgiving, 75% of accepted students still achieved a score of 720 or higher.
Statistics from the ACT paint a picture of equal competition. A composite ACT score of 34 or higher was required for admission for 75% of applicants. These comprise 75% of students who received an English ACT score of 35 or higher and 75% of students who received a Math ACT score of 34 or higher. Just 1% of the more than 1,4000 students in the class had composite ACT scores that were lower than 31.
MIT considers more than just your test results and other statistics. Additionally, it adopts a more all-encompassing approach to admissions. With the information above, you might be interested in "how do you increase your chances of getting into MIT?"
The following are the key components that MIT is looking for:
Alignment with the mission of MIT
Collaborative and cooperative spirit;
Initiative
Risk-taking
Hands-on creativity
Intensity, curiosity, and excitement
Character of the MIT Community
Capability to prioritize balance
These are not characteristics that can be demonstrated through grades or test results, as you can probably tell just from reading them. Instead, they are things that your extracurricular activities, summer activities, essays, and recommendations will demonstrate.
The entire package, not just a student whose statistics match their numerical requirements, is what MIT is searching for.
How to Stand Out in Your MIT Application?
Utilize all of your resources.
Don't miss the invaluable wealth of information and blog at MIT Admissions to learn more about applying to MIT.
You can find recommended academic programs, resources for academic improvement, and reputable summer competitions and programs here. In fact, applicants will be happy to learn that MIT's admissions resources are more comprehensive than many we've seen from other colleges with a similar level of selectiveness.
Don't rely on prompt action.
The majority of colleges have Early Action or Early Decision acceptance rates that are significantly higher than their overall acceptance rates.
For instance, at Harvard, the overall acceptance rate is 4.59 percent while the acceptance rate for Early Action applicants is 14.5 percent. This isn't the case at MIT, though. Only 6.9% of the 9,557 applicants who applied through the Early Action program were accepted.
More than 6,000 applicants were put on the regular decision list.
Leave a great impression in your interview.
The admissions committee is interested in what your interview has to say, which is why MIT advises that all applicants conduct an alumni interview.
Make an effort to attend an alumni interview, prepare beforehand by thinking about potential questions and how you'll respond to them, and take some time to consider some genuine, well-thought-out questions that you'd like to ask.
How can I improve my chances of getting into MIT while still in high school?
The following are some concrete actions you can take in high school to improve your chances of being admitted to MIT:
Put in extra effort to get top grades.
If your school uses weighted GPAs, enroll in AP courses to raise your GPA.
Enroll in advanced classes even if your school doesn't give GPAs much weight.
Take at least the MIT-recommended courses, but be prepared to go above and beyond.
Show others kindness and take part in charitable endeavors.
Select extracurricular activities carefully, emphasizing quality over quantity.
Take advantage of learning opportunities and research possibilities.
Regularly prepare for the SAT or ACT and take practice exams with the goal of raising your score.
If you find it difficult to understand a subject, think about hiring a tutor.
Get the application process going right away.
Instead of using a generic essay for all applications, write an essay specifically for MIT.
Keep in mind to set aside time for yourself to do the things you enjoy.
Above all, just be YOU.
The importance of getting organized is a recurring theme when looking at this list.
You can work toward both your goals of being the best version of yourself and getting accepted to MIT by creating an action plan with measurable steps. As you work toward achieving your goals, writing a plan with specific steps can also help you stay on track and monitor your progress. Checking off the boxes as you advance and looking back to see everything you have accomplished can be exciting. You can better manage your time so that you can stay on track by developing good organizational skills.
One of the top universities in the nation, MIT offers a challenging curriculum, access to cutting-edge technology, and a qualified faculty. The fact that thousands of students are also thinking about how to get into MIT shouldn't come as a surprise.
Even though MIT is not a part of the Ivy League, it is highly regarded and maybe even more selective than the Ivies, even though the university had a higher acceptance rate in the past. AdmissionSight is here to help you get through the tough competition in MIT admissions.
We, at AdmissionSight, have more than ten years of experience helping students navigate the challenging admissions process so they can enroll in the best universities in the world. Book a consultation now!