Navigating the Halls of Prestige: Understanding USC's Ranking
The University of Southern California (USC), a revered name in higher education, has consistently maintained a position of prestige in the realm of global academics. An examination of USC's ranking reveals a rich tapestry of academic excellence, innovation, and an unparalleled commitment to nurturing a diverse and inclusive learning environment. This ranking, however, is not a solitary metric but rather a multifaceted reflection of the institution's myriad strengths and its continued endeavor to provide a holistic educational experience.
Delving into USC's ranking offers insights into the university's distinguished programs, top-tier faculty, and vibrant student body. Beyond these aspects, the ranking also underscores the value of a USC degree in the broader professional landscape.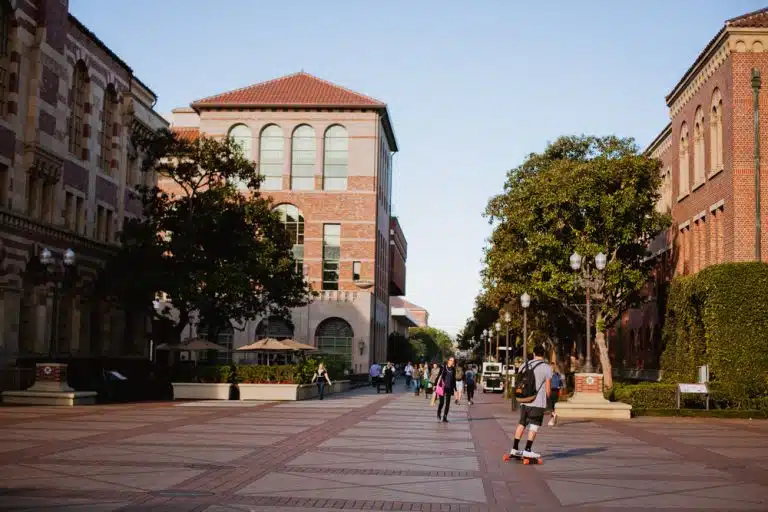 It is crucial to comprehend that USC's ranking is not a static achievement but a testament to its continuous evolution and commitment to cultivating intellectual curiosity, fostering research and creativity, and shaping future leaders across various disciplines.
A Brief Overview of USC
The University of Southern California (USC) is a leading private research university located in Los Angeles, one of the world's most vibrant and dynamic cities. Established in 1880, it's one of California's oldest private research institutions, and it has played a significant role in the development of the region.
USC is renowned globally for its programs in arts, technology, business, cinematic arts, engineering, social sciences, and communication, among others. It is a hub of innovation and creativity, with a diverse population of undergraduate and graduate students hailing from all 50 U.S. states and more than 135 countries.
Covering over 229 acres, USC's University Park campus boasts architecturally significant buildings, alongside state-of-the-art research and recreational facilities. The campus is a melting pot of cultures, ideas, and innovation, providing students with a rich and diverse range of experiences.
One of USC's most notable aspects is its commitment to research. The university is classified as an "R1" research institution, indicating the highest level of research activity. Faculty, researchers, and students at USC are at the forefront of advancements in fields as varied as artificial intelligence, business, cinema, health sciences, and more. This research focus not only contributes to global knowledge but also allows students to engage with cutting-edge ideas and developments in their fields of study.
An integral part of USC's mission is to contribute to society through the enrichment of learning and the fostering of critical thinking. The university achieves this by providing a nurturing environment that encourages intellectual curiosity, creativity, ethics, and a commitment to social good.
USC also stands out for its extensive network of alumni, known as the "Trojan Family". This network, comprising over 450,000 members, is known for its strong connections and the support it offers to current students and fellow graduates. This sense of community and connection extends beyond the years spent at the university, providing graduates with professional and personal support throughout their lives.
In all, USC is more than just a university; it's a diverse and dynamic community committed to academic excellence, innovative research, and the personal and intellectual growth of its students. The university's ongoing commitment to these values continues to solidify its status as a leading institution in higher education.
What is the Ranking of USC?
What is the ranking of USC? University rankings are complex compilations of data that attempt to provide a snapshot of a university's performance across a broad range of factors. USC's ranking is no exception. It's a reflection of its academic excellence, faculty quality, research output, financial resources, student satisfaction, and alumni success, among other factors.
U.S. News & World Report
The U.S. News & World Report's annual ranking of universities is one of the most reputable and widely recognized ranking systems in the United States. It evaluates universities based on a variety of indicators of academic quality, including graduation rates, faculty resources, financial resources, academic reputation, and student satisfaction.
The University of Southern California (USC) consistently held a spot among the top 25 national universities according to U.S. News & World Report of 2022-2023. This ranking is a testament to USC's high academic standards, extensive research output, and the exceptional quality of its faculty and students. It's worth noting that USC competes in these rankings with Ivy League schools and other prestigious private and public institutions, making it's consistently high ranking a remarkable achievement.
Breaking down this ranking further, U.S. News & World Report assesses universities on multiple factors. In terms of faculty resources, for example, a high ranking suggests that USC has a favorable student-to-faculty ratio, ensuring that students receive personalized attention and mentoring. The university's financial resources, another factor in the ranking, indicate that USC can invest heavily in its facilities, academic programs, and research initiatives, providing students with a state-of-the-art learning environment.
The ranking also considers peer assessment, which is a measure of a university's academic reputation among leaders at other institutions. A high score in this category suggests that USC is well-regarded within the academic community for its commitment to excellence in teaching and research.
Finally, student satisfaction and alumni giving are also considered in the rankings. A high ranking in these categories indicates that USC students are generally satisfied with their educational experience and that alumni feel a strong enough connection to the university to contribute financially after they graduate. This reflects positively on the sense of community at USC and the value of the education it provides.
Times Higher Education World University Rankings
The Times Higher Education World University Rankings is another highly respected ranking system that evaluates universities worldwide. Its methodology is comprehensive, considering factors such as teaching quality, research influence, industry income, international outlook, and research volume.
According to the Times Higher Education World University Rankings, USC ranked #65 in the World University Rankings 2023. However, USC has traditionally performed consistently in these rankings, reflecting its strong academic reputation, its commitment to research, and the international diversity of its faculty and student body.
The Times Higher Education ranking system assigns significant weight to research – both the volume of research produced by a university and its influence. USC, as a top-tier research institution with numerous high-impact publications and notable faculty researchers, often scores well in this category. USC's research is cutting-edge and spans multiple disciplines, contributing to its strong performance.
Another critical factor in the Times Higher Education rankings is a university's teaching environment, which includes aspects such as the faculty-to-student ratio, doctorate-to-bachelors ratio, and institutional income. USC's commitment to small class sizes, personalized learning, and substantial institutional resources enhances its standing in this area.
The international outlook of a university, which takes into account the proportion of international students and staff, along with international collaboration, is another crucial factor. USC's diverse student body, faculty from around the globe, and commitment to global engagement enhance its score in this area.
Industry income, which reflects a university's ability to attract industry funding for research, is another factor in the Times Higher Education rankings. USC's strong ties to industry and success in attracting research funding further contribute to its ranking.
QS World University Rankings
The QS World University Rankings is a comprehensive ranking system that assesses universities across six different metrics: academic reputation, employer reputation, faculty/student ratio, citations per faculty, international faculty ratio, and international student ratio.
The University of Southern California (USC) ranked #134 in the QS World University Rankings 2023.
Academic reputation carries the most weight in the QS rankings, and USC's strong performance in this area is a testament to the quality of its academic programs and the high regard in which it's held by academics around the globe. USC's emphasis on research, innovation, and comprehensive education across a range of disciplines contributes to its robust academic reputation.
Employer reputation is another significant factor in the QS rankings, reflecting how well-regarded a university's graduates are among employers. USC has a strong network of alumni and extensive connections in various industries, particularly in Los Angeles and Silicon Valley. This network, coupled with the university's commitment to experiential learning, ensures that USC graduates are well-equipped for the workforce, contributing to a strong employer reputation.
The faculty-to-student ratio is an indicator of the level of personal attention students receive. USC's commitment to maintaining a favorable faculty-to-student ratio ensures that students have access to their professors and receive a more personalized education.
Citations per faculty is a measure of the impact and quality of a university's research. As a leading research institution, USC consistently produces high-impact research across a variety of disciplines, contributing to its performance in this category.
Finally, the international faculty and student ratios reflect a university's global appeal and its commitment to fostering a diverse and inclusive academic community. USC's diverse student body, international collaborations, and faculty from around the world likely contribute to its strong performance in these areas.
Understanding Rankings: A Grain of Salt
While rankings are helpful, they are not the be-all and end-all. They serve as useful tools for prospective students and families as they navigate the complex world of higher education. However, the methodology used can significantly impact a school's ranking. Some rankings may prioritize student outcomes, such as graduation rates and employment after graduation, while others may focus on academic quality or financial resources.
Therefore, prospective students should look beyond the overall rankings and consider other aspects such as the strength of the specific program of interest, faculty, resources, location, campus culture, and opportunities for research and internships.
Why Do College Rankings Matter?
Why do college rankings matter? College rankings hold a great deal of significance for institutions like the University of Southern California (USC), playing a crucial role in several areas. They are not only indicators of the university's reputation and performance but also serve as important tools for prospective students, faculty, and donors when making decisions.
Firstly, college rankings are a measure of academic prestige and performance. When USC ranks highly on prestigious lists such as the U.S. News & World Report, QS World University Rankings, or the Times Higher Education World University Rankings, it's a clear sign of the university's commitment to academic excellence, high-quality research, and comprehensive student services. USC's ranking can boost the university's profile and standing, both nationally and internationally, enhancing its reputation in the academic community.
Secondly, prospective students often use college rankings as a starting point when selecting a university. Rankings can provide a broad overview of a university's strengths and weaknesses, helping students identify institutions that align with their academic goals and personal needs. For USC, high rankings increase its visibility among prospective students, possibly leading to a larger, more diverse, and more qualified pool of applicants. This, in turn, can enhance the overall quality of the student body and the intellectual vibrancy of the campus community.
For prospective faculty, USC's ranking can also be a deciding factor. Top-ranked universities like USC can attract distinguished scholars and researchers, enhancing the quality of education and research. Faculty members are often drawn to institutions that are recognized for their academic rigor and intellectual contribution, and a high ranking serves as a testament to that.
In addition, university rankings can influence the decisions of potential donors and investors. High rankings often signal a strong return on investment, encouraging alumni, businesses, and other entities to contribute financially. This can lead to increased donations and research funding, allowing USC to invest in new academic programs, research initiatives, scholarships, and campus facilities.
However, while rankings matter, it's important to note that they don't capture everything about a university's value or quality. They often don't account for the unique aspects of the campus culture, the nature of the student experience, the quality of interactions between faculty and students, or the impact of the university's community engagement efforts. Therefore, while USC's high rankings speak to its many strengths, the university's true value extends well beyond these rankings.
In summary, college rankings matter for USC because they enhance its reputation, attract high-quality students and faculty, and encourage financial investment. However, while these rankings are important, they are just one part of what makes USC a dynamic, diverse, and academically rigorous institution.
What is the Benefit of USC's Ranking in College Application?
What is the benefit of USC's ranking in college application? The University of Southern California's (USC) high ranking can significantly benefit students during the college application process and beyond. Its prestigious status, implied by its top-tier ranking, influences not just the academic environment but also the opportunities available to students during and after their studies.
Here are some ways in which USC's ranking can benefit college applicants:
Academic Excellence: A high-ranking university like USC generally offers rigorous academic programs taught by distinguished faculty. The ranking reflects the quality of education you can expect to receive, increasing the value of your degree.
Competitive Advantage: Graduating from a highly-ranked university can give you a competitive edge in the job market. Employers often recognize and value the rigorous academic training provided by these institutions.
Extensive Resources: High-ranking universities often have more resources, including advanced research facilities, a broad range of academic programs, extensive libraries, and diverse extracurricular offerings. As a student at USC, you would have access to these resources to enrich your educational experience.
Strong Alumni Network: Prestigious universities like USC usually have large, active alumni networks. These networks can be incredibly valuable for job placements, internships, mentorship, and even investment opportunities if you're interested in entrepreneurship.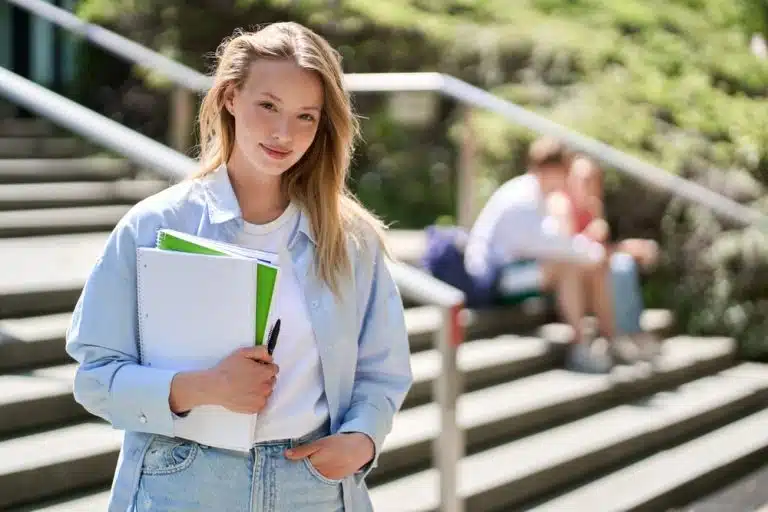 Research Opportunities: Top-ranked universities are typically research-intensive institutions. At USC, you'll have opportunities to participate in groundbreaking research projects, even at the undergraduate level.
Attractiveness to Graduate Programs: If you plan to pursue graduate studies, a degree from a highly-ranked university like USC can make your application more attractive to admissions committees.
Diversity and Global Outlook: USC's ranking also reflects its commitment to diversity and global engagement. You'll have the chance to study alongside students from different cultures and perspectives, which can enrich your learning experience.
While these benefits are significant, it's crucial to remember that rankings shouldn't be the only factor in choosing a university. Consider other aspects such as the culture of the university, the specifics of the program you're interested in, the cost of attendance, and your personal comfort with the campus environment. Ultimately, the best university for you will depend on your individual goals, values, and circumstances.
Want to learn more about your chances of getting into USC? You've come to the right place. At AdmissionSight, we have over 10 years of experience guiding students through the competitive admissions process.
AdmissionSight can help you put your best foot forward when applying to college this fall. Contact us today for more information on our services.