What Is It Like to Attend USC?
How is college life at USC?
How is the collegiate experience at USC? The commitment of the University of Southern California to continuously improve its services, processes, and quality management system is aimed at enhancing the overall experience that defines "What is it like to attend USC?".
Housing
Which do you think would be better: living in a suite or in a residence hall? Your preference will be determined by the kind of living you take pleasure in.
Both forms of housing offer resident assistants, faculty members living on campus, and communities catering to specialized interests.
Always keep in mind that the extent to which you participate will have a significant impact on the quality of the experience you have, regardless of where you live.
You can choose from the following types of housing:
Residence Halls
The atmosphere here is one that is characteristic of the typical college dorm room. The majority of the student housing consists of double-occupancy rooms with shared bathrooms, common areas, study rooms, and exercise facilities.
The combination of this layout with the illustrious past that some of these structures possess makes resident halls an extremely popular option.
Suites
Suites have four rooms with double occupancy and two bathrooms, which means that they can accommodate a maximum of eight guests.
Apartments
Students are able to have more independent lifestyles, with more space and privacy, when they live in apartments, which are units with one or two bedrooms that can each accommodate two people and a full kitchen.
Dining
What you choose to eat will be one of the most essential aspects of your residential experience while you are a student at USC.
USC Hospitality is pleased to offer you award-winning options that are in line with first-rate culinary and nutrition standards in order to serve the Trojan Family delectable food that is prepared with social responsibility in mind.
The program offers a variety of meal options, ranging from standard dining halls to a combination of restaurants, cafes, and convenience stores, with the goal of catering to the specific preferences and requirements of the student community.
Meal plans are allotted to students based on their housing location as well as their academic standing. Students who live in housing that does not mandate the purchase of a meal plan have the option of participating in any of the available meal plans on an a la carte basis.
Living Learning Communities
Living Learning Communities at USC are popular among students who wish to get the most out of their time in college.
These communities bring together students and teachers to participate in a variety of academic and cultural initiatives. Different communities have something unique to offer and some of them organize get-togethers for students who share academic or professional interests.
People who are interested in a certain culture or way of life frequent other communities. Some neighborhoods are extremely compact, while others span a considerable land area.
These communities offer a variety of events and programs, some of which are official while others are more casual, that contribute to the enhancement and expansion of your college life.
Safety
The University of Southern California (USC) is one of the safest campuses in the country.
It has an ongoing relationship with Lyft, in which the company offers free rides within a certain radius around campus between the hours of 6:00 p.m. and 2:00 a.m., seven days a week.
Invitations to participate in the program are delivered one week prior to the beginning of the autumn semester.
Meanwhile, the mission of the Department of Public Safety (DPS) at the University of Southern California (USC), which serves as the office that is in charge of centrally coordinating all of the university's various security programs, is to make sure that a campus is a secure place where the university's social and academic goals can be accomplished.
The Department of Public Safety is open every day of the week. You are obligated to contact DPS in the event of any emergency, whether it be a serious accident, a criminal act, suspicious circumstances, a fire, or a potential threat to public safety.
They also provide security personnel both on and around campus. Officers conduct patrols inside and outside of campus in automobiles, on bicycles, and on foot.
They also conduct preliminary investigations into offenses that have been reported and file crime reports with the Los Angeles Police Department.
Community Service Officers patrol all residential complexes operated by the university and keep a constant eye on the Access Network around the clock.
There are also around 300 emergency telephones strategically placed around campus, in a variety of buildings, and on each level of every parking structure. These telephones can be distinguished by a blue light that is mounted on the top of the booth. Because these phones offer a direct connection to the DPS office, they should only be utilized in the event of an emergency.
All students, on the other hand, are strongly encouraged to download the new Trojan Mobile Safety App, which is known as LiveSafe. This app gives users rapid access to the Department of Public Safety as well as a "Safewalk" feature that may be used whenever it is necessary for you to walk anywhere by yourself.
In addition, every on-campus housing building at USC is outfitted with round-the-clock security, biometric verification stations, and security surveillance cameras as part of our initiative to make living in USC housing a more secure experience for our student body.
To get access to the building, residents will need to provide their USC ID cards, and they will also have to undergo a biometric scan so that it can be established that they actually do live there.
At the Customer Service Center, all incoming first-year students will be required to have their picture taken and their biometrics registered before they are allowed to pick up their keys. The information pertaining to residents is kept locally, and neither the general public nor the internet has access to it in any way.
What are students like at USC?
How would you describe the typical USC student? Students at USC pursue lofty intellectual and professional objectives by studying in a variety of academic fields and making use of the extensive array of academic and extracurricular opportunities that are accessible to them.
They are not afraid to try new things or step beyond their comfort zones. They have an interest in the world, as well as various people and cultures, and they find it enjoyable to investigate significant topics from a worldwide vantage point.
Students at USC aren't hesitant to speak their minds or stand up for what they believe in during class discussions. They get involved by joining student clubs and making connections with people from different backgrounds.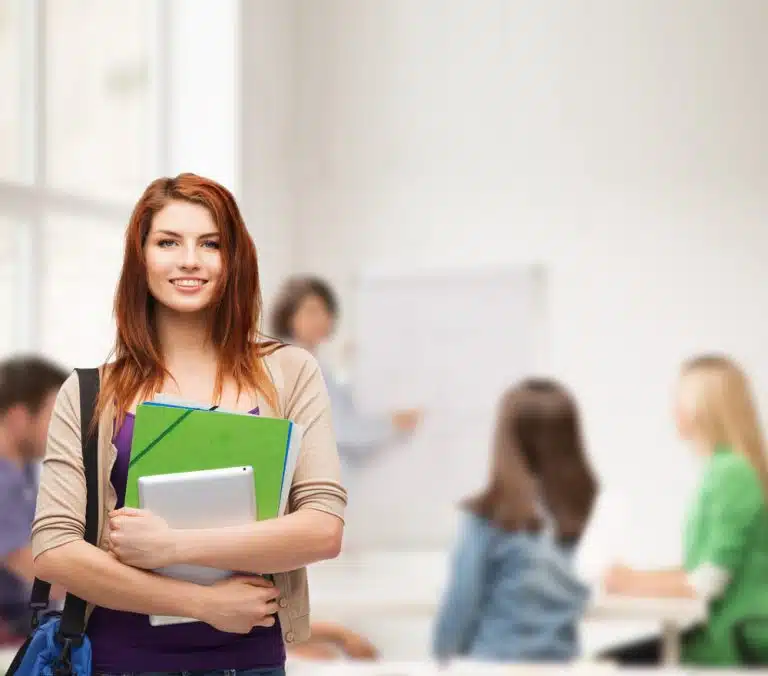 They have the goal of reaching their full potential and, along the way, they strive toward serving the needs of others in the community.
What is the vibe of USC?
What is the general atmosphere like at USC? What is it like to attend USC? USC is an outstanding school to attend because of its extensive history, excellent academics, and incredible athletics.
When compared to other campuses at prominent universities, this one has a very distinctive look and feel. Although USC may appear to be a very large university, the class sizes are manageable throughout the first year and can be rather intimate for important classes.
The University Park Campus of USC spans 229 acres and is located about five kilometers south of Downtown Los Angeles. It features a lively combination of classic and modern building styles, as well as fountains, sculptures, and other outdoor art.
The majority of undergraduate students at USC either live on campus or in the surrounding area, and the university takes great pleasure in its status as a residential community. Cafés, restaurants, and dining halls both on and off campus provide a variety of food alternatives, including kosher and vegetarian cuisine, buffet-style eating, and grab-and-go snacks.
Open mic nights, trivia competitions, talent performances, and other events are regularly held at popular locations such as Tommy's Place.
This proves that despite academic pressure, the vibe can still be full of fun and excitement around.
We, at AdmissionSight, hope that the information provided above about "What is it like to attend USC?" will be helpful to you. But, should you need more, we got you covered.
With over a decade of experience, AdmissionSight can help and provide you with all the information you need to go to the school of your dreams. Contact us at your earliest convenience.