Students Enrolled at USC
The University of Southern California is a public research university that was founded in the year 1880 and is located in Los Angeles, California. The university takes great pride in its long and illustrious history of academic achievement, and in being the oldest research institution in the state. On the other hand, students at USC have the opportunity to perform groundbreaking research. So, let's learn more about the number of students enrolled at USC.
USC also is well-known for many reasons such as its academic programs, its location, its powerful athletic programs, its famous alumni, its resilient student body, and more. The university has produced 11 Rhodes scholars and 12 Marshall scholars throughout its history, and 29 of its graduates have gone on to become billionaires, inspiring thousands of current USC students.
Moreover, its faculty and alumni have produced one Turing Award winner, ten Nobel laureates, and six MacArthur Fellows, which made students proud of their university.
As the institution that made the Domain Name System (DNS), the University of Southern California (USC) played an essential role in the process of building the internet. Antivirus software and picture compression are a couple of the other technological achievements that USC has contributed to, proving its students to be exceptional and brilliant in the field of technology as well.
As a result of these accomplishments, USC has been complimented by a number of different observing outlets. The University of Southern California is routinely regarded as one of the top 30 universities in the United States.
In addition, students at USC can choose from the 126 different undergraduate degrees available at the institution. The Dana and David Dornsife College of Letters, Arts, and Sciences, along with 22 graduate and professional schools, make up the total of 23 schools that make up USC.
To put it more succinctly, the University of Southern California is widely considered to be among the nation's top educational institutions.
How many students are enrolled at USC?
To define how many students at USC, we shall use the statistics provided by the university last year. The total number of students at USC enrolled at the university is 49,318 wherein 20,790 are undergraduates and 28,528 are postgraduates.
The presence of many racial, religious, LGBT, and socioeconomic groups is extremely noticeable at USC due to the university's high level of diversity. In fact, the total number of students at USC that are considered international students is nearly 24% of its student body. Various organizations' events and materials would be posted on your social media feed throughout the year. No one will ever experience a sense of being out of place at this university. Everyone can find anything to their liking in this place.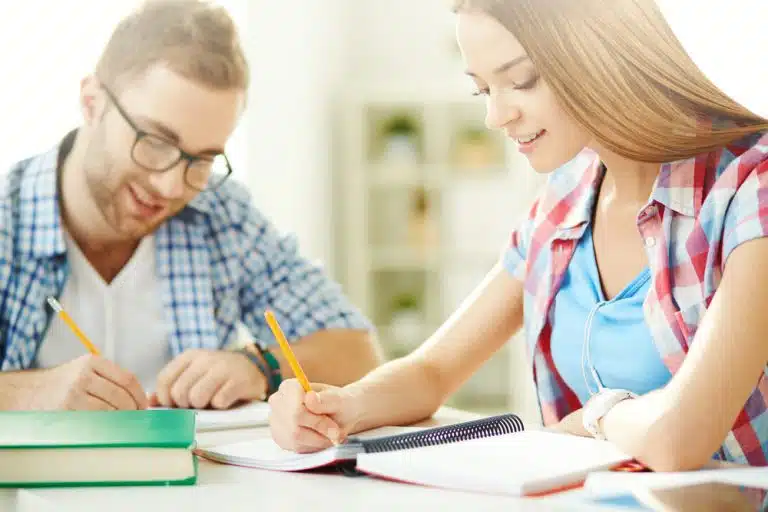 The majority of the students can be seen walking around the huge USC campus in their typical college attire. Some would appear wearing their sweatpants, while others would be dressed to the nines. It depends on the circumstance. The first-year students are quite interested in making new friends, so if you are enthusiastic, just find a table, sit down, and introduce yourself to the others around.
There are approximately fifty percent California students and nearly forty percent pupils from other states. 10% of the population is foreign-born. Students have diverse socioeconomic backgrounds. The majority of students at USC come from middle-class backgrounds, and the majority of them get financial aid or scholarships. USC leans to the left more than other California colleges, yet it is still more moderate than the vast majority of them.
You'll often hear students discussing the amount of money they expect to earn in the future, as the topic of future career aspirations might occasionally lead to such a debate. Again, this is based on the company you maintain, but in general, persons who attend USC are goal-oriented and have a clear sense of where they want to go with their careers.
As we previously mentioned, the students at USC represent a wide range of backgrounds and perspectives. People hailing from every corner of the globe can be found at the university. It doesn't matter if you're looking for a social or professional organization, a fraternity or sorority, or a religious group; everyone can find a club or organization that's the perfect fit for them. The majority of the people at USC are recipients of some form of financial aid or scholarship, despite the widespread misconception that USC students are privileged and wealthy.
Students are also allowed to tailor their academic experiences to their passions and aspirations for the future. At the beginning of their time at the university, students are required to finish eight General Education classes. These classes cover topics such as humanistic inquiry, social analysis, quantitative reasoning, and the arts. After that point, students are allowed to pursue additional major/minor combo courses.
USC's General Education department offers students an honors alternative in the form of The Thematic Option. All first-year students, regardless of their intended field of study, take multidisciplinary classes that focus on topics that help them develop their analytical thinking skills as well as their knowledge of history and society.
Renaissance Scholars is the flagship program at the University of Southern California (USC), and it recognizes and rewards students who pursue academic pursuits in a wide variety of majors and minors.
How many students get accepted yearly to USC?
Upon learning the total number of students at USC currently enrolled at the institution, we shall proceed to how many students get accepted yearly to USC. The total number of applicants for freshman class last fall 2021 is 71,031 and the total number of admitted students is 8,884, resulting in an acceptance rate of 12.5%, which is relatively lower than other colleges.
However, while having an admissions rate that is on par with that of other schools of a comparable caliber, this does not mean that getting into USC is a walk in the park, its enrollment process can also be challenging. There will be a maximum of two pupils accepted for every 10 students, and often only one will make it through the program. The consensus among commentators is that USC is a very competitive educational establishment.
That is an extremely difficult goal to achieve, yet there are certain advantages to striving for such a high standard and becoming a part of the sought-after USC student body. First, the more prominent an institution is, the higher it is considered as a symbol of prestige. Additionally, when a school has strict admission rules, only the most talented students are admitted, which motivates the remaining students to bring out the best in one another.
In evaluating your application, USC considers not just your academic and extracurricular achievements, but also the possibility that you will be a successful member of the USC community and positively contribute to its culture.
Applicants who are accepted for further consideration have, on average, a strong academic background and experience with demanding high school courses. In addition to leadership and community involvement, "intellectual curiosity" is a crucial characteristic. USC, a university with outstanding programs in the arts, values students with creative abilities who will contribute to campus life. These students have the option of majoring in the arts or pursuing other disciplines alongside their art studies.
What is the percentage of international students at USC?
Students from abroad are often wondering, "What is the percentage of international students at USC?" to answer the question, the total number of students at USC that came from other countries is 11,729.
As an international student, you will have the opportunity to speak with a large number of students from a wide range of backgrounds at USC. Some of them hailed from Southern California and were born there. Some of them were originally from the Hawaiian Islands. Some of the students came from different locations around the continental United States. Additionally, you are allowed to speak with a wide range of international students such as yourself hailing from Europe, Asia, Central America, and South America.
You can engage in conversation with students whose families came from a variety of places and who were studying a variety of subjects. Everything, from classrooms to study halls, from classes to student clubs, is designed to merge seamlessly with one another.
However, international students are not eligible for loans or grants from the United States government. Instead, these students should examine private or USC-specific aid and scholarship opportunities. At USC, international students with established financial needs may qualify for a specific form of financial aid. Students from other nations who have not established a need for financial aid are eligible for merit-based institutional scholarships and athletic awards.
Here at AdmissionSight, we provide additional information about USC for international students as well as indicated in the following:
Academics: USC is delighted to have a dynamic and culturally diverse university set in a world-class city that is similarly dynamic and culturally diverse. Among the hundreds of diverse majors offered at this college, the journalism, business, engineering, and architecture degrees stand out. In addition, the honors programs are excellent. In light of this, half of the total number of students at USC admitted for the Class of 2025 has a GPA of 3.75-4.00.
USC's extensive and active alumni network is one of the greatest benefits of attending this university. Because graduates of the University of Southern California are so eager to hire fellow Trojans, joining the Trojan Family is a fantastic way to establish a prosperous career. Nearly everyone who attended the University of Southern California mentions obtaining employment offers as a direct result. On average, students report that their instructors bring the subject matter to life and are exceptionally accessible outside of class.
Student Body: Everyone in this location is united solely by an abundance of Trojan pride. Students at USC are also highly ambitious; many students study more diligently than they let on. A first-year college student asserts that no one cares about your gender identity.
According to certain people and in some circles, family income and the clothing labels one wears do not play a significant role. Even though there are a big number of students from exceptionally wealthy families, there are also a significant number of students who get substantial financial aid to attend this university. Students at USC include a large number of scholars, as well as a smattering of music lovers and film enthusiasts.
Campus Life: The campus culture is considered dynamic. Currently, more than 850 student organizations are working effectively. Both the theatrical and musical contributions are exceptional, as the saying goes. Extraordinary and viral both describe the level of school spirit. Football games draw enormous crowds.
The Row, which is the college road lined with fraternity and sorority houses, is frequented by a large number of students on the weekends. As the saying goes, students also have the big city of Los Angeles as their playground. It has been regarded as a place having both high and low culture, as well as some of the world's best shopping. People frequently frequent areas like Hollywood clubs and downtown bars. Every city has art exhibitions, concerts, and so-called trendy restaurants.
What percentage of students graduate at USC?
To have a better understanding of what percentage of students graduate at USC, the number of students at USC who graduate from the university is more than 90% of its student body.
The following is the USC graduation rate for the last six years:
2021 (Fall 2015 freshman class): 92%
2020 (Fall 2014 freshman class): 92%
2019 (Fall 2013 freshman class): 91%
2018 (Fall 2012 freshman class): 92%
2017 (Fall 2011 freshman class): 92%
2016 (Fall 2010 freshman class): 92%
Students are aware that the university is a fantastic educational institution, as evidenced by the fact that it has produced 365,000 successful alumni. The likes of the actor John Wayne, the astronaut Neil Armstrong, and the former Prime Minister of Pakistan Zulfikar Ali Bhutto are some of the notable people that graduated from this institution. Students also have access to a vast array of outstanding opportunities because of the university's resources and global network, which include approximately twenty distinct schools, upwards of 40,000 total students, and a rich variety of academic traditions.
What kind of students does USC look for?
You will also learn here the particulars of what kind of students does USC look for in the following:
Academic Performance
It should come as no surprise that USC considers applicants' academic achievements. The most important factor is determined by how well you performed academically. You might have thought that the grade point average and test scores were the most important factors that USC considers, but they are not.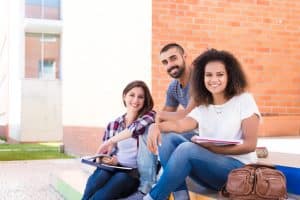 The curriculum you followed in high school will be evaluated by USC. They will look at the opportunities you had in high school as well as the benefits you derived from those opportunities. They will be able to see your writing skills from all of this.
Individual Qualities and Traits
The University of Southern California intends to enroll a wide group of students in the class. The student who has lived through a unique set of experiences can offer a fresh point of view to the USC community.
When assessing your character, USC will concentrate on three aspects of you: your accomplishments, your leadership abilities, and your involvement in the community. Having a successful record in any endeavor can offer you an advantage in other endeavors.
They will be able to observe how you lead the activity and draw conclusions about your abilities to lead change, both personally and inside the organization. Participation in one's community can take many forms, including employment, assisting the elderly, and other activities.
The next thing that USC is looking for is people who have a huge amount of concern for topics such as the Trojan family, diversity, and mutual respect. Therefore, if you want to get accepted, you need to make sure that you mention how much you care about these topics in some parts of your application.
What percentage of students receive financial aid at USC?
If you're wondering what percentage of students receive financial aid at USC, in 2021, 7,471 out of the 19,606 undergraduate students that registered received some form of financial assistance. The University of Southern California meets 99.2 percent of the documented financial need of undergraduate students.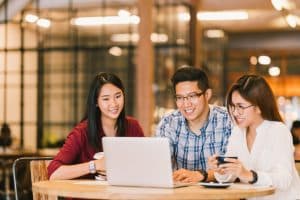 A first-year student attending college full-time may expect to get an annual financial assistance package of around $58,709. Undergraduate students at USC typically take out student loans in the amount of approximately 33 percent of their total cost of attendance. Graduates of the University of Southern California who have taken out student loans leave school with an average debt of $26,850.
The typical amount of debt associated with each kind of loan is different.
Average Debt By Loan Type
Federal Loans
$19,640
State Loans
$0
USC-Specific Loans
$0
Private Loans
$48,065
Most Common Loans for USC Students
Federal Loans
32%
Private loans
5%
The majority of students obtain loans from educational institutions or the government, as these forms of loans often have more accommodating repayment periods and cheaper interest rates than private loans.
The federal government offers the option of acquiring a subsidized or unsubsidized loan. While the student is engaged in an educational program, interest will not be charged on subsidized loans; however, interest will be levied on unsubsidized loans as soon as the loan is disbursed.
When they are not qualified for a sufficient quantity of federal aid to pay the expense of their education, some students opt for private loans. In addition, parents who assist their children with college expenses may be eligible for ParentPLUS loans, which are loans made available by the federal government exclusively for parents.
The Free Application for Federal Student Aid (FAFSA) assists colleges in determining the amount of financial need that students and their families have. This allows colleges to provide a financial aid package that either fully satisfies the students' needs or comes very close to doing so.
Certain students can receive financial assistance in the form of grants and scholarships. Scholarships and grants, in contrast to loans, do not require the recipient to make any payments back.
The University of Southern California (USC) provided a total of $348.4 million in the form of need-based scholarships to students in the year 2021. A total of 6,569 individuals were awarded these scholarships. Students who did not have a documented need for financial assistance were eligible to receive an additional $98.82 million in merit-based scholarship money.
In recent years, USC waived tuition for families with an annual income of $80,000 or less and will no longer consider home equity when calculating financial aid.
If USC is your dream college and you are determined to be a part of its student population, where there are many opportunities to study in a setting that is not just interesting but also alive and pulsing with activity, AdmissionSight may provide you with efficient admissions aid. We will coach you through each stage and instill confidence in your ability to enroll at this university. Book an appointment with us today.