The Most Popular Degrees And How To Choose From Them
Why is choosing a degree that's best for you important?
Choosing from the most popular degrees in the US can be a struggle for some people. If you want to graduate from college with an associate degree in two years or a bachelor's degree in four years, it is important to you choose carefully. A survey conducted by 2020 BestColleges found that if given the opportunity, three out of every five college graduates would switch their majors.
Suppose you only take general courses at a college or university or have only completed general courses. In that case, you have more flexibility with this at a college or university because general education courses are easily transferable to count toward choosing a degree. However, even within a university context, different majors may necessitate taking a more challenging science or mathematics course; therefore, it is recommended to have a general idea.
If you graduate from college sooner, you will have fewer financial obligations and will be able to start making money sooner to support yourself. This much is certain. Students are switching their majors more frequently, which results in them spending more time in school overall. This is one factor contributing to the current trend of rising student loan debt.
How to choose a degree?
By now, you might have asked many times, "How to choose a degree?" Before making a decision, you should consider a number of aspects, such as the program's expense, the amount of money you anticipate earning after graduation, and the employment rate in that particular industry. In addition, you need to give some thought to your personality, the academic and professional goals you want to achieve, and your interests.
It is not a decision that should be made right away when entering college because selecting a major is a significant step in the process. Before deciding on which of the most popular degrees in the US you want to enter in, there are a few things that you should take into consideration.
1. What would you consider to be your highest priority?
Some students decide on their major predominately based on the salary potential and the demand for jobs in that field. Some students opt to study subjects in which they excel academically or have a strong interest.
Think about which of these three factors — economic advantage, interest level, and ability — is the most important and relevant to you and your goals before you choose a major.
2. In what sorts of things do you take an interest?
According to several studies, students tend to demonstrate improved academic performance when concentrating on topics that interest them. People have difficulty recognizing their passions and interests, which is unfortunate. Consider taking a personality test if you need assistance with this matter. The Myers-Briggs Type Indicator, for instance, is a questionnaire that can assist you in determining the topics that are most closely aligned with your personality and the things that interest you.
This well-known test categorizes you into one of 16 personality types based on your behaviors and mentalities, each representing a combination of four letters. INFJ (introverted, sensing, feeling, and judging) and ENTP are two examples of personality types (extroverted, intuitive, thinking, and perceiving).
Joining student clubs, volunteering, working a part-time job on campus, managing a side hustle, or completing an internship are all great ways to gain exposure to potential fields of study and career paths.
3. In what areas do you thrive?
Learning about your innate capabilities and strengths can go a long way toward assisting you in making an educated decision that you can feel confident about when selecting from the most popular degrees in the US.
It's possible that becoming an artist is your parents' ideal career path for you, but what if your interests lie more in the business world or the scientific world? If someone else has a certain degree path in mind, that does not mean it is the right path for you. Taking a close look at your grades from high school and your ACT or SAT scores is one way to figure out which areas of study would be the best fit for you. By doing so, you can bring attention to the areas of academic study in which you excel.
4. Which industries have the highest-paying jobs?
Determine the extent to which factors such as salary and potential salary weigh into your decision-making when considering which major to pursue. Pursuing a degree in a field related to science, technology, engineering, or mathematics (STEM) may appeal to you if you are driven to succeed financially.
Having said that, some students place a higher value on the significance of their work than the money offered to them; these students do not want a job solely to earn money. Human services, education, and the visual or performing arts are popular majors not in the STEM field.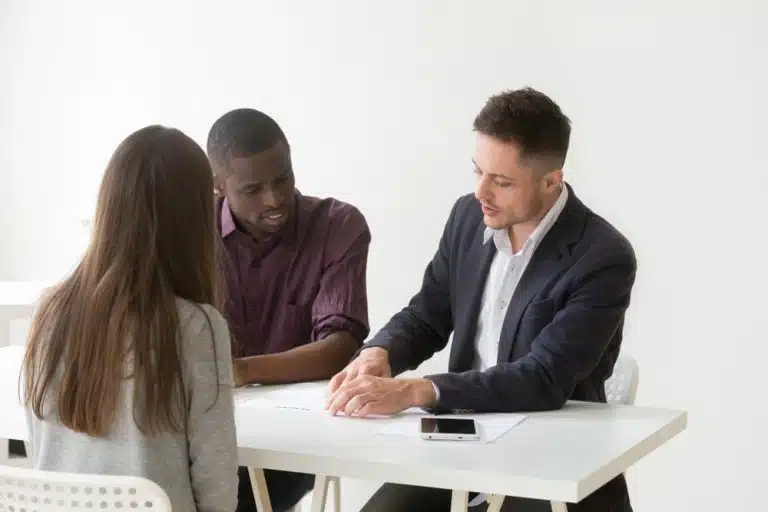 The Bureau of Labor Statistics maintains a list of occupations that, on average, pay the highest salaries and publishes it regularly. On this list, psychiatrists are among the most highly regarded professionals. Other medical specialists that pay well include oral/maxillofacial surgeons, obstetricians, gynecologists, and general physicians.
If you are interested in working in a field other than health and medicine, some jobs that pay well include being a chief executive, physicist, manager of computer and information systems, and manager of architecture and engineering.
5. How challenging will the required homework be?
Some of the most popular degrees in the US may seem more challenging than others due to the amount of homework assigned, the expectations of the courses, and the number of exams given. The courses required for your major will constitute a sizeable portion of your overall college course load. Make sure you have a solid understanding of the demands you will place on your weekly workload before choosing a major.
The 2016 National Survey of Student Engagement conducted by Indiana University Bloomington established the most challenging majors by analyzing the amount of time, on average, that students spent preparing for their classes each week.
The most popular degrees in the country
1. Business Administration
One of the most popular degrees students take right now is business administration. Are you curious about the operations behind the scenes of the shops and services you use regularly? If this is the case, consider studying business administration as your major. Business professionals spend a significant portion of their time working in offices and base their decisions on data and statistics.
Marketing, finance, sales, and management are in-depth topics in business administration courses. There are also business law, public relations, organizational leadership, and human resources management courses.
The Bureau of Labor Statistics of the United States reports that professionals working in business can expect an annual salary of $72,250 on average. It is possible to increase your annual earnings to an average of $109,760 by advancing your career in management.
Sales Manager – $132,290
Administrative Services Manager – $98,890
Management Analyst – $87,660
Depending on the school you attend, you may choose a concentration within your major, such as sales, management, or finance. Your area of expertise can impact the career path you choose in the future.
2. Accounting
As one of the most popular degrees in the US, one can also consider a career in accounting. This is especially true if you are good with numbers and have a head for business. Being attentive to detail can also be beneficial in this line of work. Accountants are responsible for keeping tabs on a company's income and expenses, putting together reports, and remaining on top of their tax obligations. Payroll is something that is handled by some accountants as well.
You have the opportunity to study both financial and cost accounting while enrolled in this college program. You could also educate yourself on using the software that monitors your finances. Other topics that are frequently discussed include auditing practices and the United States Internal Revenue Code.
The jobs in the financial industry offer an annual salary of $72,250 on average. Particularly undergraduate students majoring in accounting can earn a median salary of $69,000. (Center on Education and the Workforce).
Accountant or Auditor – $73,560
Cost Estimator – $66,610
Tax Examiner – $55,640
It is possible to increase your earning potential in this field by earning your Certified Public Accountant (CPA) designation. Before sitting for the certification exam, most students are required to earn a master's degree in accounting.
3. Nursing
Nurses provide care for patients and encourage healthy lifestyles. You will play an essential role on a medical team if you choose a career as a nurse. You could find employment in a doctor's office, a health department, a hospital, or a facility that provides long-term care.
Studies in anatomy, physiology, and biology are required subjects for nursing programs. You will also gain knowledge regarding the evaluation of patients, the administration of medications, and the promotion of healthy behaviors.
An annual salary of $66,000 is considered the norm for those holding a Bachelor of Science in Nursing degree (Center on Education and the Workforce). Although it is possible to become a nurse with less education, getting a Bachelor of Science in Nursing (BSN) degree will best prepare you for further nursing education.
Nurse Anesthetist – $183,580
Nurse Practitioner – $111,680
Registered Nurse – $75,330
A higher level of education than a bachelor's is typically necessary to work as an advanced practice registered nurse, such as a nurse anesthetist. To be eligible for positions as an advanced practice registered nurse (APRN), you must earn either a master's degree or a doctorate.
4. Psychology
Another of the most popular degrees in US that you can get is a degree in psychology, which is currently one of the most popular choices for students interested in investigating the inner workings of the human mind. Your studies have the potential to assist you in better comprehending both thought and behavior.
The study of personality theories, as well as social behaviors and human development, is typically included in the curriculum of a psychology program. In addition, you might acquire knowledge regarding dependency, cognitive processes, motivation, and case management. You can expand your understanding of working with people from various cultural and ethnic backgrounds through participation in the classes.
With a bachelor's degree in this area, you could earn an annual salary of approximately $49,000. Your annual salary could get closer to $51,000 if you specialize in social psychology (Center on Education and the Workforce). The following is a list of some jobs that require this degree and provide the following average salaries for their employees:
Market Research Analyst – $65,810
Sales Representative – $58,770
Probation Officer – $55,690
Many people choose to return to school to finish a degree in psychology. A doctoral degree is necessary to pursue a career as a licensed psychologist.
5. Communications
It is helpful to have strong oral and written communication skills for someone to do well in a communications program. During your time spent getting an education, you will have the opportunity to further develop those skills and learn how to apply them in real-world scenarios.
In communication classes, you will study verbal and written communication modes, and you will have opportunities to practice delivering speeches. You can learn to engage an audience through compelling storytelling and visually interesting content. You may have the opportunity to select a concentration track for your degree; some of the options include digital media and public relations.
The Center on Education and the Workforce estimate that students majoring in communications have an annual earning potential of approximately $54,000. The following is a list of jobs that require this degree and provide the following average salaries for their employees:
Technical Writer – $74,650
Public Relations Specialist – $62,810
Reporter – $49,300
Students who major in communications pursue careers, usually in public relations. It includes positions such as communications director, social media specialist, and press secretary, amongst others.
Now that you have an idea of what course you want to enter, you can get help from experts in college admissions. AdmissionSight is a leader in getting students into the best universities in the world. With over 10 years of experience, you can set up an initial appointment today for more details.