UChicago's Transfer Acceptance Rate
What is the transfer acceptance rate at UChicago?
What percentage of transfer students are accepted into the University of Chicago? 1,065 people who applied to transfer schools during the fall semester of 2021, but only 145 were selected. This equates that UChicago's transfer acceptance rate being 13.6%.
The acceptance rates, when categorized according to gender, are as follows:
Male transfer applicants: 14.0%
Female transfer applicants: 13.0%
Who can transfer to UChicago?
Who is eligible to transfer to UChicago? Transfer students contribute significantly to the overall dynamic of the college community.
Your previous education at other institutions contributes to the diversity of UChicago's student community and adds an important viewpoint to a variety of conversations that take place on campus, from those that take place in the classroom to those that take place over a cup of coffee in the quad.
Given that UChicago's transfer acceptance rate is relatively low, the application is competitive. In order to transfer, the student must possess the following:
You should submit an application to become a transfer student if you have already attended another college or university and participated in a degree-seeking program there for at least one term while attending full-time.
Students who have already attended college-level classes while in high school are encouraged to enroll as first-year applicants.
Transfer students are required to be enrolled at the University of Chicago for a minimum of two full academic years (six quarters), as well as finish the Core curriculum and fulfill more than half of their major requirements with courses that bear the University of Chicago course number.
Transfer students are not permitted to earn additional credits from schools other than the University of Chicago beginning the summer before they are scheduled to begin their studies at the College, with the exception of direct-enrollment study abroad programs that are sponsored by the University of Chicago.
On the other hand, these classes won't contribute toward the criteria for either residency or coursework. Although this may depend on how well the coursework that was completed at another institution fits into the framework of a degree program at the University of Chicago, the majority of transfer students are able to finish their studies in no more than one additional quarter beyond the typical four years of college.
What are the transfer requirements at UChicago?
What are the prerequisites for transferring to the University of Chicago? You need to fulfill all of the following requirements in order to have a competitive chance to gain admission, especially since UChicago's transfer acceptance rate is low.
Transfer Application for Admission and Supplement Essays
The University of Chicago Supplement is included in both the Common Application* and the Apply Coalition, Powered by Scoir applications, so applicants can choose either one to submit with their application.
Applicants will also be asked to register a UChicago Account, which will allow them to submit information and view their admissions decision after the account has been created.
Pick one of these two applications to continue.
Students interested in transferring to UChicago will consider applications submitted through the Common Application or Apply Coalition Powered by Scoir.
In terms of the admissions process, UChicago does not discriminate between the two. You will need to choose a single application platform to employ, and you can select whichever one you believe would be most effective for you.
Extracurricular Activities
Include in your list of extracurricular activities everything that you did during your time spent away from school, both in high school and in college, regardless of whether or not it was considered an activity.
This might be an organized organization, team, or competition; a pastime that you follow on your own; a part-time work; a responsibility toward your family; or anything else that you do with your time outside of the classroom.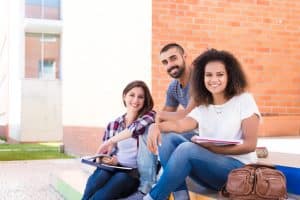 The reason why colleges request this information is not that they have any particular expectation or preference for how you spend your time; rather, they want to learn more about what you find significant, worthwhile, or fascinating.
Application Essay
Your opportunity to convey yourself and your views in your own words lies within the personal statement that you submit.
Your essay will be submitted to the institutions that you are applying to, whether you submit it through Apply Coalition Powered by Scoir, or the Common Application. Because of this, it should not be tailored to any particular institution. Your essay needs to be suitable for reading by a wide variety of people, and it ought to present you in the best possible light.
It is not necessary to include a personal statement in the application for the transfer. If you would want to send in a suggestion, you are free to do so.
When using Apply Coalition Powered by Scoir to submit your application, you will see a notification on the application indicating the Coalition Essay is required. You have the option of submitting a personal statement or writing "N/A" in this space.
UChicago Supplement
UChicago Supplement needs two essays: one longer one, chosen by you from a selection of several possible topics, and one shorter one, explaining why you would like to attend the University of Chicago as a transfer student.
Transfer students will be asked to respond to the following question in their second essay for around 500 words: "Why do you intend to leave (or have already left) your current institution or university?" and "How do you think the University of Chicago will fulfill your ambition for a particular style of learning, community, and future for yourself?"
You should include some specifics regarding your own desires and how they pertain to the University of Chicago.
UChicago Account
If you start by filling out the application, UChicago will send you an email with step-by-step instructions on how to create your UChicago account.
You will be able to complete and update your profile, apply for financial aid, add supplementary materials if you wish, and eventually view your admissions decision when you check in to your UChicago Account.
You do not need to create a new UChicago Account since you already have one in your name if you have previously applied to the University of Chicago as a first-year, transfer, or Summer Session student.
In this case, you will not receive emailed instructions. If you are unable to remember the password for your prior account, you can access your account by using the "forgot password" tool and entering the email address that you used.
Application Fee or Automatic Waiver
Students who wish to apply for need-based financial aid at the University of Chicago are not required to pay an application fee in order to do so.
On the other hand, the application fee is $75 for students who are not applying for need-based financial aid.
High School and College Transcripts
Transfer students must submit a final high school transcript as well as college transcripts for each post-secondary school attended.
When applying, you are invited to upload unofficial copies of your transcripts. These can be uploaded in the Common Application's documents area, or in the Coalition Application Supplement.
You can arrange for official copies of your transcripts to be delivered instead if you like, but official copies are only required for admitted students who choose to enroll at UChicago.
Final High School Transcript
UChicago requires a transcript that lists all of the classes you took and your grades throughout your whole time in high school. If you graduated, the date of your graduation should be included on the transcript.
When they review your application, they will use your transcript as a roadmap to follow your academic journey through high school.
They will be reviewing your academic record from all four years of high school, with the primary focus being on determining whether or not you have effectively pushed yourself via the classes that you have taken and performed well in those classes.
College Transcripts
Please be sure you attach transcripts from each and every post-secondary institution that you attended after completing your high school education.
If you took college or university courses but were only given pass/fail marks instead of grades, you will need to ask your professors to provide the admissions office with a brief written appraisal of your work in addition to your pass/fail results.
Current College Coursework
In the College Coursework area of your application profile, you are required to list any college coursework that is now being completed or that will be completed before the end of the current academic year if you are applying through Apply Coalition.
If you are using the Common Application, the Mid-Term report is where you should list any college coursework that you are currently enrolled in.
You do not need to fill out the College Coursework part or the Mid-Term report if you are not currently enrolled in any classes at any educational institution.
Transcripts that are written in a language other than English
A certified translation and grading scale need to be included with any transcripts that are not written in the English language.
Two Teacher Evaluations
UChicago requires two recommendations from educators who have worked with you in some capacity during your academic career.
Academic subjects include mathematics, social studies, history, science, English or literature, a foreign language, and other classes in which you are doing substantial amounts of reading, writing, or class discussion.
This definition of "academic subjects" was developed for the purpose of defining what should be included in letters of recommendation.
You should solicit references from instructors who know you well and who are able to talk favorably about your contributions in the classroom, academic interests, and interactions with classmates.
It is not necessary for this to be the instructor who gave you the highest grades; rather, this should be the teacher or instructor who understands your academic personality the best and has a positive opinion of you.
It is a good idea to set up a short meeting with the person who will be writing your letter of recommendation so that you can provide them with some background information on your intended course of study.
Students are also highly encouraged to write thank-you notes to their recommenders. This is due to the fact that many teachers write letters of reference on their own time, and as a result, they do not receive payment for doing so.
Submitting Letters of Recommendation
When it comes to submitting these forms, they should do it in accordance with the directions provided on the application. Even if you submit your application online, teachers can still print out and hand in paper versions of these forms if they like.
Recommendation letters should never be written by the applicant; rather, the recommender should write the letter and send it directly.
Your recommenders are free to submit their letters in any language they feel most at ease writing in, even if that language is not English. Request that they send in the original letter in addition to a translation of the letter.
Supplemental Recommendations
Suppose you believe that a third letter of recommendation from another teacher, an employer, a role model, a youth leader, or a friend will help the university get a complete picture of who you are. In that case, you are welcome to submit one more letter.
It is not expected that you will submit a supplemental letter of recommendation, and when you approach a possible recommender for a letter of recommendation, please be conscious of the enormous time investment it takes to write a solid letter of recommendation.
Test-Optional
Several educational institutions require candidates to provide either their SAT or ACT scores. In this broader perspective, an applicant's score on either the SAT or the ACT can be interpreted as a reflection of their academic preparation.
Meanwhile, it's possible that some applicants will believe that their SAT or ACT score doesn't accurately reflect their level of academic aptitude or potential or that it's just not relevant anymore.
If this is your situation, you have the option of applying to UChicago via the test-optional approach, in which case you will not be required to submit your SAT or ACT results along with your application.
On the other hand, any student, regardless of their intended testing method, is encouraged to send any additional material that they believe exemplifies their abilities, interests, and potential contributions to the University of Chicago.
Submission of Scores
Applicants for transfer who prefer to share their SAT or ACT scores have the option of either officially sharing scores or self-reported scores.
Students who only provide their own scores will not be required to provide official score reports until they are offered admission and decide to enroll.
Testing Deadlines
UChicago will accept the scores from the February ACT for Transfer Early Decision and Transfer Rolling Decision, as well as the scores from the March SAT for Transfer Rolling Decision though they would, of course, prefer to receive your scores before the relevant time.
College/Transfer Report
Students who are transferring to the university are expected to submit a College/Transfer Report that details their academic standing at either their previous or present institution of higher education.
The report must be finished and sent to the Office of College Admissions directly by a dean, registrar, or academic adviser who has access to your disciplinary and academic records.
Don't freak out if a university or college you're interested in can't give you an official report! Your application will still be able to be evaluated as a whole, and there will be no penalty for that.
Given that UChicago's transfer acceptance rate is low, transferring involves substantial time, attention, and effort, as well as a strong academic record. If you want to transfer to UChicago, be sure you meet all of the admissions standards.
If you need further help, AdmissionSight got you covered. For over a decade, we have assisted students in achieving admission to their selected institutions and universities. Please get in touch with us so that we can set up an appointment.