UCLA Law Application: What You Need to Know
Established in 1949, the University of California, Los Angeles (UCLA) School of Law is a prestigious institution with an incredible history of academic excellence and a strong commitment to social justice. As one of the top law schools in the US, UCLA Law has consistently ranked among the best in the nation, with a reputation for producing accomplished graduates who excel in their careers. This has made people consider submitting a UCLA Law application.
UCLA Law offers various programs and clinics that cater to various interests and specializations. The most well-known programs include the David J. Epstein Program in Public Interest Law and Policy, the Critical Race Studies Program, and the Entertainment, Media, and Intellectual Property Law Program.
The law school also houses several renowned clinics, such as the Veterans Legal Clinic, the Criminal Justice Clinic, and the Environmental Law Clinic, providing students with hands-on experience and opportunities to work on real-life cases.
UCLA Law boasts a distinguished faculty comprising scholars and practitioners who are leaders in their respective fields. These accomplished professors contribute to the school's intellectual vibrancy, fostering an environment encouraging students to engage in critical thinking and rigorous legal analysis.
The alumni network of UCLA Law is equally impressive, featuring prominent attorneys, judges, public servants, and leaders across various industries. Graduates of UCLA Law have made significant contributions to the legal profession and have demonstrated a continued commitment to addressing pressing societal issues.
Given the prestigious nature of UCLA Law and the limited number of yearly seats, the admissions process is highly competitive. Applicants must stand out among highly qualified candidates to secure a place at this esteemed institution. A strong application is crucial to demonstrating your academic and professional accomplishments, your passion for the law, and your potential for success in the program.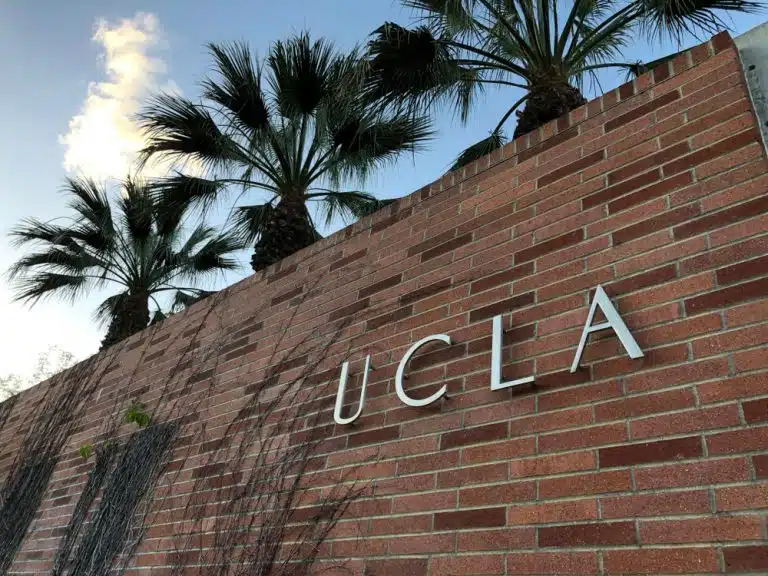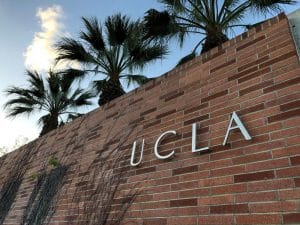 UCLA Law adopts a holistic approach to evaluating applications, considering all aspects of an applicant's profile, including academic performance, test scores, work experience, extracurricular activities, and personal attributes.
This comprehensive review process ensures that the law school admits a diverse and talented group of students who can contribute to the institution's intellectual life and the legal profession. Therefore, applicants must present a well-rounded and compelling application highlighting their unique strengths and experiences.
UCLA Application requirements
1. Online application through LSAC
One of the UCLA Application requirements is submitting an online application. The online application for UCLA Law is submitted through the Law School Admission Council (LSAC) website, which serves as a centralized platform for law school applications in the United States. Prospective students must create an account on the LSAC website to access the application form and complete the required information.
The LSAC system streamlines the UCLA Law application process by allowing applicants to submit their materials, including personal statements, resumes, and letters of recommendation, all in one place. Additionally, LSAC manages the submission of LSAT scores and Credential Assembly Service (CAS) reports, ensuring that all necessary application components are compiled and sent to UCLA Law efficiently and securely.
2. Law School Admission Test (LSAT)
The Law School Admission Test (LSAT) is a standardized exam required by most law schools in the United States, including UCLA Law, as part of the admissions process. The LSAT is designed to assess essential skills for success in law school. These include critical thinking, analytical reasoning, reading comprehension, and logical reasoning.
Administered by the Law School Admission Council (LSAC), the test consists of multiple-choice questions divided into four scored sections and an unscored writing sample. The LSAT score, ranging from 120 to 180, is an important factor in the law school application, as it provides a uniform metric to compare applicants' aptitude for legal studies. As such, thorough preparation and strong performance on the LSAT are crucial components of a competitive law school application.
3. Credential Assembly Service (CAS) report
The Credential Assembly Service (CAS) report, managed by the Law School Admission Council (LSAC), is vital to the law school application process. The CAS streamlines the submission and evaluation of key UCLA Law application materials by compiling them into a comprehensive report.
Official transcripts: As part of the CAS report, applicants are required by the school to submit official transcripts from all undergraduate and graduate institutions attended. These transcripts provide law schools with a detailed overview of an applicant's academic performance, including the courses taken, grades earned, and degree(s) conferred.
Official transcripts must be sent directly from the issuing institution to LSAC to ensure their authenticity and accuracy.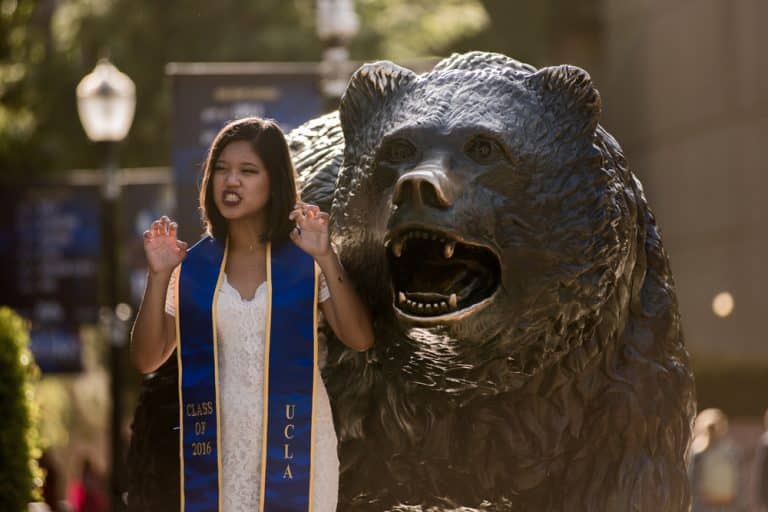 Letters of recommendation: The CAS report also includes letters of recommendation from individuals who can attest to an applicant's intellectual abilities, character, and potential for success in law school. Recommenders submit their letters directly to LSAC, incorporating them into the CAS report.
By centralizing the submission of these crucial components, the CAS simplifies the application process for both applicants and law schools, allowing for a more efficient evaluation of candidates' qualifications.
4. Personal statement
The personal statement is an important component of the law school application, offering applicants the opportunity to showcase their unique backgrounds, experiences, and aspirations. This written narrative allows candidates to share their journey and demonstrate their passion for the legal profession and their potential to contribute to the law school community.
Admissions committees use personal statements to gain insight into an applicant's character, motivations, and writing skills, essential attributes for law school success. A well-crafted personal statement should provide a compelling and genuine narrative highlighting the applicant's strengths and qualities, setting them apart from other candidates in a competitive admissions process.
5. Resume
A resume is essential to the law school application, as it provides a concise overview of an applicant's academic, professional, and extracurricular achievements. A well-structured resume allows admissions committees to quickly assess a candidate's qualifications and experiences, including education, work history, internships, volunteer work, leadership roles, awards, and other accomplishments.
In crafting a resume for law school applications, applicants should highlight relevant experiences and transferable skills that demonstrate their potential to excel in a rigorous legal education program and contribute to the community. By showcasing a diverse and well-rounded background, a strong resume can enhance an applicant's overall application and increase their chances of admission.
6. Optional essays
Optional essays allow applicants to provide additional information that may not be covered in other parts of the UCLA Law application, further strengthening their candidacy. These essays enable candidates to demonstrate their specific interests, commitment, and potential contributions to the law school community.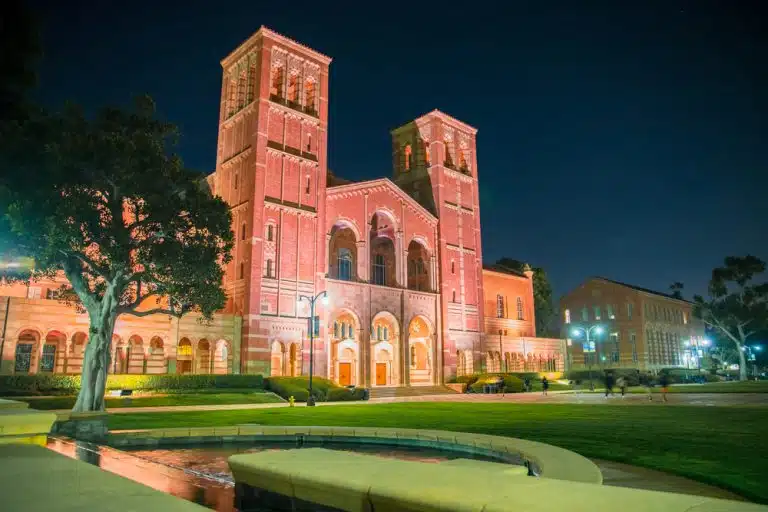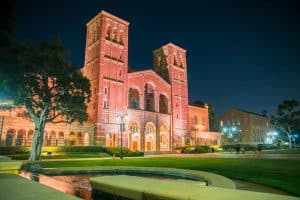 Programmatic contribution: This essay allows applicants to elaborate on how they plan to contribute to a particular program or study area at UCLA Law. By detailing their relevant experiences, skills, and passions, candidates can showcase their potential for meaningful engagement and impact within their chosen program.
Public interest: Applicants strongly committed to public interest law can use this essay to explain their motivations, experiences, and aspirations in this field. This gives the admissions committee an understanding of the candidate's dedication to social justice and their potential to make a difference through a legal career.
Diversity statement: The diversity statement enables applicants to discuss the unique perspectives and experiences they bring to the law school community. By illustrating how their personal, cultural, or socioeconomic background has shaped their worldview and influenced their pursuit of legal education, candidates can demonstrate their potential to contribute to a diverse and inclusive learning environment.
7. Application fee and fee waiver
Application fees are typically required when submitting a law school application, including UCLA Law, to cover the administrative costs of processing and reviewing the materials. However, some applicants may be eligible for a fee waiver based on financial need, participation in certain programs, or other qualifying factors.
Fee waivers can help alleviate the financial burden of applying to multiple law schools for candidates with limited resources. To request a fee waiver, applicants should carefully review each law school's specific requirements and procedures and submit any necessary documentation to demonstrate their eligibility. By obtaining a fee waiver, qualified applicants can ensure that financial constraints do not hinder their pursuit of legal education.
UCLA application timeline
1. Important dates and deadlines
Early decision: UCLA Law offers an early decision program for applicants who have identified the school as their top choice. As part of the UCLA application timeline, the early decision application deadline typically falls in early November, with decision notifications sent by the end of December.
Candidates admitted through the early decision program must commit to attending UCLA Law and withdraw all other law school applications.
Regular decision: The regular decision application deadline for UCLA Law usually occurs in early February. Applicants who apply by this deadline can expect to receive a decision between late February and late April. The deadlines may vary annually, so applicants must consult the admissions website for the most up-to-date information.
2. Rolling admissions process
UCLA Law follows a rolling admissions process, which means that the admissions committee reviews applications as they are submitted and completed rather than waiting until a specific deadline has passed. As a result, decisions are made continuously throughout the admissions cycle.
Applying early in the process can increase an applicant's chances of securing a seat, as more spots are available early in the cycle. However, it is essential to submit a well-prepared and polished UCLA Law application, regardless of the timing, to maximize the chances of a successful outcome.
Tips for a successful UCLA application
Preparing for the LSAT
Study resources: Thorough preparation is crucial for achieving a competitive LSAT score. Numerous resources are available to help applicants prepare for the exam, including official LSAC materials, prep courses, textbooks, online forums, and practice tests. Identifying the study resources that best suit an individual's learning style and needs is essential.
By utilizing these resources, applicants can develop a comprehensive understanding of the test's format and content, strengthening their ability to perform well on the exam.
Test-taking strategies: Besides mastering the subject matter, developing effective test-taking strategies is crucial for success on the LSAT. Time management, pacing, and the ability to identify patterns in the questions can significantly impact an applicant's performance.
Practicing these skills through regular timed practice tests can help applicants build confidence and familiarity with the test format, ultimately improving scores. Moreover, applicants should understand their strengths and weaknesses to tailor their preparation and test-taking strategies accordingly.
Crafting a compelling personal statement
Telling a unique story: An engaging personal statement should tell a unique story that highlights the applicant's individual experiences, accomplishments, and motivations as you apply for a UCLA Law application.
By weaving a narrative showcasing personal growth, resilience, or other qualities that set the applicant apart, candidates can capture the admissions committee's attention and create a memorable impression.
A strong personal statement should also reflect the applicant's authentic voice and perspective, allowing the reader to connect with the candidate more deeply.
Demonstrating a passion for law: In addition to telling a unique story, a compelling personal statement should convey the applicant's passion for pursuing a legal education and career.
By articulating the driving forces behind their interest in law, such as personal experiences, academic pursuits, or professional goals, candidates can demonstrate their commitment to the legal profession and their potential for success in law school.
Providing specific examples of how the applicant has engaged with the law or sought to positively impact their community can further illustrate their passion and dedication.
Obtaining strong letters of recommendation
Selecting appropriate recommenders: Choosing the right individuals to write letters of recommendation is crucial for creating a strong UCLA application. Applicants should select recommenders who know them well and can speak to their intellectual abilities, character, and potential for success in law school.
Ideally, recommenders should be professors, supervisors, or mentors who have observed the applicant's growth and development over an extended period and can provide specific examples of their strengths and accomplishments.
Providing guidance and materials: To help recommenders write compelling and detailed letters, applicants should provide guidance and relevant materials. This may include a brief description of the law school(s) they are applying to, an explanation of their goals and interests in pursuing a legal education, a copy of their statement, and an updated resume.
By offering context and information about their law school aspirations, applicants can ensure that their recommenders are well-equipped to write persuasive letters that align with the overall narrative of their UCLA Law application.
Highlighting relevant experience on your resume
Tailoring your resume for law school: When preparing a resume for law school applications, it's important to emphasize experiences demonstrating your potential to succeed in a legal education program and contribute to the community.
This may include academic achievements, internships or work experience in legal or related fields, leadership roles, and community service or volunteer work. By tailoring your resume to focus on these relevant experiences, you can present a compelling and cohesive picture of your qualifications for law school.
Emphasizing transferable skills: Besides highlighting relevant experiences, applicants should emphasize transferable skills that will be valuable in law school and their future legal careers. These may include critical thinking, analytical reasoning, problem-solving, communication, teamwork, and time management.
By showcasing these transferable skills through concrete examples and accomplishments, applicants can demonstrate their ability to excel in a rigorous academic environment and positively impact the law school community and society.
Navigating the UCLA admissions process
Interview process
Preparing for interviews: While not all law schools require interviews as part of the UCLA admissions process, some may offer or request them to gather more information about an applicant. To prepare for a law school interview, applicants should review their UCLA Law application materials, research the specific law school and its programs, and practice answering common interview questions.
By anticipating potential questions and rehearsing articulate responses, candidates can build confidence and poise for the actual interview.
Tips for success: During the interview, applicants should present a professional and authentic image while demonstrating their passion for the legal profession and the specific law school. Active listening, maintaining eye contact, and engaging in thoughtful conversation can help create a positive and memorable impression.
Additionally, applicants should be prepared to ask insightful questions about the law school, showing genuine interest and enthusiasm. By combining thorough preparation with effective communication skills, applicants can excel in their interviews and strengthen their chances of admission.
Application status and decisions
Tracking your application: Most law schools, including UCLA Law, provide applicants with an online portal to track the status of their application. This portal allows candidates to confirm receipt of application materials, monitor the progress of their application review, and ultimately receive their admissions decision.
Applicants should regularly check their portal and email for any updates or requests for additional information to ensure a smooth and timely application process.
Understanding the types of college admission decisions
Acceptance: An acceptance decision indicates that the applicant has been offered a seat in the incoming class at the law school. Upon receiving an acceptance, candidates should carefully review any additional information provided, such as financial aid offers, housing options, and enrollment deadlines, to make an informed decision about attending the institution.
Waitlist: A waitlist decision means that the applicant has not been offered a seat in the incoming class but may be considered for admission if spots become available later in the cycle. Waitlisted applicants should follow the law school's instructions for expressing continued interest and providing any requested updates to their application materials.
Denial: A denial decision indicates that the applicant has not been granted admission to the law school. Candidates who receive a denial should reflect on their UCLA Law application and consider areas for improvement, such as retaking the LSAT or gaining additional relevant experience, before potentially reapplying in a future cycle.
Deferral and gap year considerations: In some cases, law schools may offer the option of deferring enrollment or taking a gap year before beginning legal studies. This option allows applicants to pursue professional, academic, or personal opportunities before entering law school.
Applicants considering a deferral or gap year should carefully review the specific policies and procedures of the law school, including any impact on financial aid or scholarship offers, to ensure a smooth transition when they ultimately enroll.
Now that you know about UCLA law school, you should have an easier time in deciding if you will enter this university. Wherever you might want to enter, you can get help with AdmissionSight with the help of our world-class guidance. With the help of experts, choosing the best university that suits you best shouldn't be hard with the help of AdmissionSight. You can talk to us today to get started.