UCLA's Ranking: A Comprehensive Analysis
The University of California, Los Angeles, fondly known as UCLA, holds a position of international acclaim in the world of higher education. UCLA's ranking consistently places it among the world's top universities, a testament to its dedication to research, innovation, and academic excellence. The diverse range of disciplines the institution excels in, and its commitment to fostering an inclusive academic environment further propels its high standing in global university rankings.
UCLA's ranking is not just a number but a reflection of the university's multidimensional strengths. From the quality of its faculty and the impact of its research to the success of its students and its robust commitment to public service, every aspect of UCLA contributes to its prestigious ranking.
As we delve deeper into understanding UCLA's ranking, it becomes apparent that the university's reputation is built on a solid foundation of intellectual rigor, groundbreaking discoveries, and societal impact.
Overview
The University of California, Los Angeles, commonly known as UCLA, is a public research university in Los Angeles, California. Established in 1919, it is the second-oldest of the ten campuses affiliated with the University of California system. UCLA is widely recognized as one of the leading universities in the world, renowned for its top-tier faculty, diverse and talented student body, and commitment to excellence in research, teaching, and public service.
UCLA's sprawling 419-acre campus is located in the Westwood neighborhood of Los Angeles. The university's distinctive Romanesque Revival architecture, coupled with its vibrant atmosphere, makes it an appealing destination for students and faculty from around the world. The university's location in one of the world's most dynamic and culturally diverse cities provides ample opportunities for cultural enrichment, internships, and networking.
The university offers more than 125 majors and 90 minors for undergraduates, as well as over 130 graduate programs, spanning a wide array of disciplines across humanities, arts, and sciences. The academic structure at UCLA is divided into several colleges and schools, including the College of Letters and Science, the School of the Arts and Architecture, the School of Theater, Film, and Television, and the Samueli School of Engineering, among others.
The faculty at UCLA includes Nobel laureates, MacArthur Fellows, and recipients of numerous other prestigious honors. These distinguished scholars and educators not only contribute to the university's high academic standards but also mentor the next generation of leaders across various disciplines.
Research is a cornerstone of UCLA's mission. The university's research endeavors are supported by state-of-the-art facilities and a collaborative, interdisciplinary culture that encourages innovation and discovery. UCLA researchers have made significant contributions to fields such as health and medicine, social sciences, engineering, and environmental science. Notably, the university also operates the UCLA Medical Center, a leading hospital known for its cutting-edge research and high-quality patient care.
Another key aspect of UCLA is its commitment to public service. The university works to address pressing societal issues and contribute to the betterment of communities locally, nationally, and globally. This commitment is reflected in initiatives like the UCLA Volunteer Center and various other community outreach programs.
Student life at UCLA is vibrant and dynamic, with over 1,000 student organizations encompassing interests like politics, arts, culture, and sports. The UCLA Bruins, the university's athletic teams, compete in the NCAA Division I Pacific-12 Conference and have an illustrious history, particularly in sports like basketball and softball.
In terms of diversity, UCLA is known for its multicultural environment. The university's student body represents all 50 U.S. states and more than 90 countries, contributing to a rich tapestry of experiences and perspectives that enrich the campus community.
In all, UCLA is a globally recognized institution of higher learning that excels in diverse academic disciplines, groundbreaking research, and a commitment to public service. Its combination of academic rigor, a diverse and inclusive community, and a vibrant campus culture makes it a sought-after destination for students and scholars worldwide.
What is the Ranking of UCLA?
What is the ranking of UCLA? The University of California, Los Angeles (UCLA) consistently ranks high among universities globally. It's prestigious positioning in various ranking systems is reflective of its commitment to research, innovation, and high-quality education.
U.S. News & World Report
As of 2022-2023 data from the U.S. News & World Report's Best Colleges ranking, the University of California, Los Angeles (UCLA) stands as #20 in the National Universities and the top 1 public university in the United States tied with UC Berkeley. This ranking is an impressive accomplishment and is a testament to the university's strong commitment to academic excellence, innovative research, and public service.
The U.S. News & World Report ranking system is a well-established and respected methodology for determining the quality of higher education institutions in the United States. It considers a broad range of factors, including graduation rates, faculty resources, financial resources, student academic reputation, alumni giving, and the rate of student retention.
UCLA's top placement among public universities in the U.S. speaks to its strengths in these areas. Its high graduation and retention rates indicate a successful commitment to students' educational journeys. The university's robust faculty resources point to the high caliber of instruction and research, with many faculty members being leaders in their respective fields.
Moreover, UCLA's financial resources, which factor into the ranking, highlight the university's ability to invest in state-of-the-art facilities, research opportunities, scholarships, and support services for students. The high rate of alumni giving underscores the lasting impact that UCLA has on its students, fostering a culture of giving back that extends beyond graduation.
Times Higher Education World University Rankings
UCLA ranked #21 in the Times Higher Education (THE) World University Rankings for the year 2023 while also ranking #27 US College Rankings 2022. The THE ranking is one of the most respected and widely referred university ranking systems globally.
The Times Higher Education World University Rankings assess universities across their core missions: teaching, research, knowledge transfer, and international outlook. They use 13 performance indicators grouped into five areas: Teaching (the learning environment); Research (volume, income, and reputation); Citations (research influence); International outlook (staff, students, and research); and Industry Income (knowledge transfer).
The ranking shows the university's standing in several significant categories, including but not limited to the quality of teaching, the number and impact of research publications, the university's global outlook in terms of international collaboration, and the amount of income it generates from industry collaborations.
UCLA, with its strong focus on research, high-quality teaching, and robust connections with industries and international institutions, has traditionally performed very well in these rankings. The institution's commitment to these core areas helps it maintain a strong position in the THE World University Rankings.
QS World University Rankings
UCLA ranked #44 in the QS World University Rankings for the year 2023.
The QS World University Rankings are one of the most widely recognized and referenced international ranking systems. They evaluate universities using six weighted criteria: academic reputation (40%), employer reputation (10%), faculty-student ratio (20%), citations per faculty (20%), international faculty ratio (5%), and international-student ratio (5%).
UCLA traditionally performs well in these rankings due to its strengths in various areas. For instance, the university's academic reputation is bolstered by its faculty, which includes Nobel laureates, Pulitzer Prize winners, and other highly regarded scholars. UCLA's strong employer reputation reflects the high regard for UCLA graduates in the job market, due to the quality of education and training they receive.
The faculty-student ratio at UCLA, which is another critical factor in the QS ranking methodology, indicates the level of individual attention students can receive. A lower ratio is generally associated with more personalized instruction. UCLA's significant research output, as indicated by the number of citations per faculty, further highlights the university's commitment to creating and disseminating new knowledge.
Moreover, the international faculty and student ratios reflect UCLA's commitment to diversity and global engagement. The university's vibrant, multicultural community enriches the learning experience and prepares students to succeed in a globalized world.
Why Do College Rankings Matter?
Why do college rankings matter? College rankings matter significantly for institutions like the University of California, Los Angeles (UCLA), as they provide an external validation of the quality and impact of the institution's educational, research, and community endeavors. This validation can influence various facets of university life, from student enrollment and faculty recruitment to funding opportunities and institutional reputation.
Firstly, rankings can influence prospective students' decisions. UCLA's ranking often attracts high-achieving students, as they signify a university's commitment to academic excellence, quality faculty, and robust research opportunities. For example, a student choosing between institutions might consider UCLA more favorably if it's ranked highly, believing it to be a better investment for their education.
Secondly, rankings can affect faculty recruitment and retention. High-ranking universities tend to attract top-tier faculty, researchers, and academic leaders. These individuals are often looking to associate with institutions that have a strong reputation, ample research funding, and a vibrant academic community, attributes often found in highly ranked universities.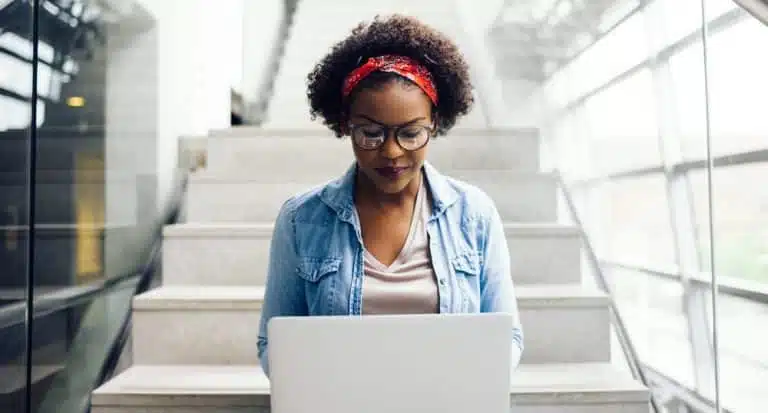 Thirdly, rankings can impact the university's ability to secure funding. Donors, whether they're individuals, corporations, or government entities, often prefer to invest in institutions that demonstrate excellence and impact, as indicated by their ranking. UCLA's ranking can also attract more research funding, as they suggest that the university has the capability and resources to conduct high-quality, impactful research.
Furthermore, rankings matter for the university's reputation. UCLA's ranking can elevate the institution's profile, both domestically and internationally. This increased visibility can lead to more collaborations, partnerships, and opportunities for the university.
Lastly, rankings can provide a benchmark for the university to assess its performance. They can highlight areas of strength and areas needing improvement, guiding strategic planning and institutional development.
However, it's important to note that while rankings are influential, they're not the sole indicator of a university's quality or value. Each ranking system has its own methodology and focuses on different aspects of university performance. Therefore, UCLA and other universities must balance the pursuit of high rankings with their unique mission, values, and goals.
College rankings matter for UCLA as they can influence student decisions, faculty recruitment, funding opportunities, and institutional reputation. However, it's essential to view these rankings as one of many factors that contribute to understanding a university's overall quality and impact. UCLA's ranking is a testament to its commitment to academic excellence, research innovation, and societal engagement, but it's the university's mission and impact that truly define its value.
What is the Benefit of UCLA's Ranking in College Application?
What is the benefit of UCLA's ranking in college application? UCLA's impressive ranking can significantly benefit those applying to the university. It serves as an indicator of the quality of education, the opportunities available, and the potential return on investment that applicants can expect from their UCLA degree. Here are several ways in which UCLA's high ranking can influence and benefit college applicants:
Academic Excellence: A high-ranking institution like UCLA signifies a commitment to academic excellence. This implies that students will have the opportunity to learn from distinguished faculty, engage in rigorous academic programs, and access cutting-edge research opportunities. For ambitious students, this offers an assurance that they will receive a top-tier education.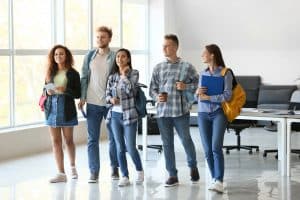 Career Opportunities: Graduating from a highly-ranked university such as UCLA can open up numerous career opportunities. Employers around the world recognize UCLA's reputation for quality and rigor, which can give graduates an edge in the competitive job market. Furthermore, UCLA's strong ranking in various fields suggests that students can gain in-depth knowledge and skills that are highly valued by employers.
Network and Community: A high-ranking university often attracts high-achieving students and faculty from around the world, creating a vibrant and diverse community. This allows students to build a strong network of peers, mentors, and potential collaborators, which can benefit them during their time at UCLA and beyond.
Research Opportunities: UCLA's ranking reflects its robust research output and commitment to innovation. This suggests that students will have the opportunity to engage in cutting-edge research, work alongside renowned scholars, and contribute to advancements in their field.
Global Recognition: UCLA's ranking ensures that its degrees are recognized and valued worldwide. This can be particularly beneficial for students who wish to pursue opportunities internationally after graduation.
Financial Aid and Scholarships: High-ranking institutions like UCLA often have substantial financial resources, which can translate into generous financial aid programs and scholarships. This can make a top-quality education more accessible to students from all socioeconomic backgrounds.
Student Life and Services: A high-ranking university typically offers a rich student life with various extracurricular activities, clubs, and organizations. It also tends to provide robust student services, including academic advising, career counseling, and mental health resources.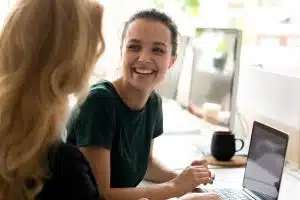 While the benefits associated with UCLA's ranking are significant, it's important for applicants to consider other factors as well, such as fit with the university culture, specific academic programs, location, and cost. A university's ranking is only one aspect of what can make it the right choice for a particular student. Nevertheless, UCLA's impressive ranking reflects its dedication to providing high-quality education and a wealth of opportunities for its students.
Conclusion
UCLA's high ranking in various global lists demonstrates its commitment to academic excellence, groundbreaking research, and societal impact. The university's success in diverse academic disciplines, coupled with its inclusive campus culture and world-class facilities, ensures its continued relevance in the ever-changing landscape of higher education. As UCLA keeps evolving to meet global challenges, it remains a beacon of knowledge, innovation, and service, consistently ranked among the best educational institutions worldwide.
This prestigious ranking significantly benefits UCLA and its community. It attracts a diverse and talented pool of students, empowers faculty to achieve new heights in their respective fields, and enhances the institution's ability to secure funding for impactful research and development projects. From an applicant's perspective, UCLA's high ranking offers the promise of a rigorous academic environment, a vibrant community, and a wealth of opportunities that will prepare them for future success.
However, it is important to recognize that while rankings do provide a snapshot of a university's quality, they are only one of many factors to consider when evaluating an institution. Ultimately, the true value of an education at UCLA lies not only in its ranking but also in its mission and its commitment to empowering students to use their education to make a difference in the world.
As we look to the future, we can expect UCLA to continue pushing the boundaries of knowledge, nurturing a diverse and inclusive community, and maintaining its commitment to public service. Its high ranking is a testament to its past achievements and a promise of its ongoing commitment to excellence. Whether you are a prospective student, a faculty member, an alumnus, or a supporter, the UCLA community can take pride in its standing as one of the top universities in the world.
Want to learn more about your chances of getting into UCLA? You've come to the right place. At AdmissionSight, we have over 10 years of experience guiding students through the competitive admissions process.
AdmissionSight can help you put your best foot forward when applying to college this fall. Contact us today for more information on our services.