UPenn GPA and SAT Requirements
The University of Pennsylvania, a member of the illustrious Ivy League, was established in 1740 by Benjamin Franklin. However, it took the university approximately two centuries and fifty years to develop into the ultra-exclusive and highly selective institution that it is today.
In the event that your parent, grandparent, or older neighbor attended Penn, they were confronted with an entirely different admissions landscape than applicants in the 2020s are going to experience.
In light of the fact that graduates of the University of Pennsylvania have gone on to achieve remarkable levels of success in a wide variety of professional fields, this university is undeniably an outstanding choice. There are currently 25 billionaires in the world who are alumni of the undergraduate program at the University of Pennsylvania.
The University of Pennsylvania, also known as UPenn, is a prestigious Ivy League institution that can be found in the city of Philadelphia. It should come as no surprise that UPenn is an extremely competitive school given all of these impressive statistics. Students have the option of applying with either the Common Application, the Coalition Application, or the Questbridge Application.
Students who are certain that Penn will be their top choice university can improve their chances of admission by participating in the Early Decision program at the university. We will learn more about the UPenn GPA and SAT requirements for admission.
What SAT score is needed for UPenn?
What SAT score is needed for UPenn admission? There are a lot of schools that say they don't have a minimum score for the SAT, but the reality is that there is a secret SAT requirement. This is determined by the standard deviation of the school's scores. When it comes to SAT scores, the University of Pennsylvania is known to be an extremely difficult university to get into.
Although there is no established minimum SAT score requirement for admission to this university, only students whose UPenn GPA and SAT requirements scores are in the top percentile are admitted to the college.
The university does offer a "super scoring" system, which means that they will take into account the scores from the sections in which you performed the best out of any multiple scores that you may have turned in. The table that follows presents a breakdown of the UPenn SAT Score range for various SAT sections for students who were admitted to UPenn in the academic year 2020–2021.
| | |
| --- | --- |
| SAT Section | SAT Score Range |
| Composite | 1490-1560 |
| Reading and Writing | 710-770 |
| Math | 750-800 |
If this holds true, then the typical SAT score of a student who is admitted to Penn is 1525. A student at the University of Pennsylvania would have a Reading and Writing SAT score of 740 on average. The average score that a student at Penn receives on the Math portion of the SAT is 775.
The writing portion of the SAT is not required for admission to the University of Pennsylvania. The SAT Subject Tests are strongly suggested but not required for admission to Penn. Examine the SAT Subject Test recommendations that are specific to your chosen major.
SAT Score Choice Policy
The University of Pennsylvania follows the scoring option "All Scores" in its academic policies. This indicates that the University of Pennsylvania requires you to submit all of your previous SAT scores to their office before they will consider your application.
This may sound intimidating, but in reality, the majority of schools do not weigh all of your scores in the same way. In the event that you received a score of 1300 on one examination and a score of 1500 on another, for instance, they will not actually average the two examinations.
Most of the time, the school will take the score that you earned on the single test date that was the highest. Even better, some schools compute something called a "Superscore," in which they combine the results of the sections in which you scored the highest across all of your test dates.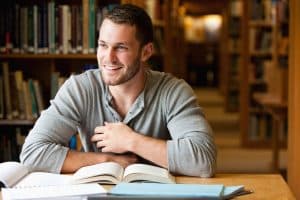 Some of the students are still concerned about turning in an excessive number of test scores. They are concerned that the University of Pennsylvania will frown upon an excessive amount of effort made to improve your grade. But how many more than is acceptable?
The number of tests that should be submitted, according to admissions officers, ranges from four to six. The university is aware of the fact that you wish to improve your chances of being accepted into the program, and taking the examination more than once is one way to achieve this goal. They honestly don't care how many times you've taken the test as long as you've done it within a reasonable number of times. They are only going to concentrate on your score.
If you take it more than six times, colleges will begin to question why you are not improving with each successive attempt. They will challenge your ability to learn new material and question your study skills.
However, if you have fewer than six tests under your belt, we strongly recommend that you retake the exam in order to increase your chances. If you have not yet achieved a score of at least 1560 on the SAT, you should give serious consideration to improving your score by studying for the exam and taking it again. You do not have a lot to lose, and there is a possibility that you could improve your score, which would significantly increase your odds of being accepted.
Does UPenn Require SAT?
Does UPenn Require SAT scores for 2022 admission? Since the beginning of the Covid pandemic, UPenn has not required students to take tests. This indicates that the University of Pennsylvania does not require applicants to submit their SAT or ACT test scores as part of the application process.
Penn is aware that the pandemic has had far-reaching effects, which have been unevenly distributed, and which, for some families, have been all-encompassing. They take heart from the extraordinary fortitude, inventiveness, and adaptability displayed by those who have applied for the position.
As a result, Penn has decided to maintain their test-optional policy through the admissions cycle of 2022-2023. This extension will apply to all applicants, whether they are first-year students or transfer students.
Students who are unable or choose not to submit their ACT or SAT test scores will not be at a disadvantage in the admissions process. Penn Admissions will not require students to submit their test scores for the upcoming application cycle. Throughout their process of comprehensive review, they will continue to assess all aspects of an individual's application.
Penn will continue to accept SAT and ACT scores from prospective students who want to include standardized testing as a component of their application to the university. They will continue to accept ACT and SAT scores through the November test dates for applicants interested in the Early Decision program, and they will continue to accept scores through December 2022 for applicants interested in the Regular Decision program.
At the time of application, UPenn will continue to take into consideration students' self-reported test scores. Students who were accepted to the school and who included test scores as part of their application will be required to submit official score reports before beginning their studies.
UPenn Scores for International Students
UPenn Scores for International Students are still the same as other Ivy League schools. This includes UPenn GPA and SAT requirements. Testing that demonstrates English-language proficiency will continue to be required of international students who are enrolled in schools where a language other than English is used as the medium of instruction and who do not speak English as their native language.
To demonstrate that they are proficient in English, applicants are required to take either the TOEFL, IELTS or the Duolingo English Test. Applicants have the option of taking the TOEFL iBT Home Edition in areas where the regular TOEFL iBT is unavailable as a result of COVID-19. However, at this time, UPenn does not recognize the IELTS Indicator exam nor does it accept MyBest scores in place of the TOEFL.
In addition, Penn will continue to adhere to the guidelines and policies established by the Ivy League in terms of the testing requirements that must be fulfilled by prospective students who are interested in participating in a varsity athletic program.
What GPA do I need to get into Upenn?
What GPA do I need to get into Upenn? On a scale from 4.0 to 3.9, the high school grade point average of admitted students to the University of Pennsylvania was 3.9. Students who enter the University of Pennsylvania typically rank in the top one percent of their high school classes academically and earn mostly A's in their final few years of high school.
However, these UPenn GPA and SAT requirements are not stated explicitly by the university in their requirements for application. The University of Pennsylvania does not impose a minimum GPA requirement on applicants.
This indicates that other aspects of your application that stand out, such as a good score on the SAT or ACT, can give you an edge over other applicants to the University of Pennsylvania. It is difficult to pinpoint a single metric for a student's success in the classroom, as stated on the website of the University of Pennsylvania.
In addition, you must demonstrate that you are capable of easily handling the academic rigors of college by enrolling in challenging classes such as Advanced Placement or International Baccalaureate programs.
It will be difficult for you to improve your grade point average in time for college applications if you are currently junior or senior. If your grade point average is equal to or lower than the school's average of 3.9, you'll need a higher score on either the SAT or the ACT to make up for it. Because of this, you will have an easier time competing successfully against other applicants who have higher GPAs than you do.
UPenn Acceptance Rate
What is the current UPenn acceptance rate? The University of Pennsylvania is an Ivy League institution, and its admissions statistics are about average when compared to those of other Ivy League institutions. Over the past eight years, acceptance rates at the University of Pennsylvania have continued to fall, and it is almost certain that this trend will continue into the foreseeable future as well. This pattern mirrors the overall trend seen at other top schools.
The University of Pennsylvania's Class of 2022 was the cohort for which admission requirements were the strictest they have ever been. The University of Pennsylvania received 44,482 applications from prospective students for the Class of 2022; however, it only accepted 3,731 of those applicants, which results in an acceptance rate of 8.4 percent overall. Over the course of the previous year (2021 to 2022), the total number of applications rose by 10.1 percent, from 40,413 to 44,482.
During the early admissions process, there were a total of 1,312 students who were accepted into the Class of 2022. The preliminary application pool contained a total of 7,074 submissions, which resulted in an early acceptance rate of 18.5 percent. There was a 15.1 percent increase in the number of early applications from the previous year (2021 to 2022), rising from 6,147 to 7,074.
Admissions Chances
The admissions process at the University of Pennsylvania, which consistently ranks among the top 20 most selective schools in the United States, is notoriously difficult because of the school's low acceptance rate and exceptionally high average ACT scores and UPenn GPA and SAT requirements. On the other hand, Penn uses a holistic admissions process that takes into consideration a variety of factors in addition to your grades and test scores.
You can bolster your application by participating in meaningful extracurricular activities, writing compelling application and supplemental essays, and obtaining glowing letters of recommendation.
You can also strengthen your application by maintaining a rigorous course schedule. Even if a student's test scores fall outside of Penn's average range, they may still be given serious consideration if they have a particularly compelling story or have accomplished something particularly noteworthy.
Application Requirements
Both the Common Application and the Coalition Application can be used to apply to Penn; however, in order to be considered for admission, applicants must also submit the two supplemental essays that Penn requires. Other prerequisites consist of the following:
An official copy of the student's high school transcript
The report from school
Recommendation from the Counselor
Teacher evaluations (2) (2)
Report at the half-year mark
Final report
Materials that are both optional and additional:
SAT/ACT scores
A further letter of recommendation is enclosed.
Art/music supplement
Advice for Applicants to UPenn
The following is something that all 55,000 or more prospective Quakers should be aware of:
Although applicants are not required to participate in an interview as part of the admissions process, approximately ninety percent of those who apply are typically given the opportunity to do so with a former student. Although interviews are a required part of the application process, their primary purpose is to gather information about the candidate. Interviews may take place in person or via Skype.
Unlike many other Ivies, Penn takes "demonstrated interest" into consideration; therefore, it is important to maintain communication with the university throughout the application process. A campus visit, an email to an admissions officer, connecting with the school via social media, or attending a Penn event in your area are all potential ways to demonstrate your interest in attending Penn.
You should put in as much effort as possible to "bring life" to your application. This entails searching for recommenders who are able to speak to your passion and make your one-of-a-kind characteristics and characteristics stand out on the page. Essays will also be very important…
Ensure that you give the two supplemental essays and short answers that Penn requires enough time and effort to complete successfully.
Engage in at least one or two extracurricular activities that fall into Tiers 1-2. The University of Pennsylvania only considers extracurricular activities and talent or ability to be "important" when making admissions decisions; however, these are excellent ways to set yourself apart from other applicants. When it comes to the college admissions process, not all extracurricular activities are created equal, and the best way to understand the differences between them is through the 4 Tiers of Extracurricular Activities.
Activities that fall into Tier 1 are extremely uncommon and show an enormous amount of talent or achievement. Examples of this include being selected to participate in a prestigious summer program such as PROMYS or winning a prestigious competition such as the Microsoft Imagine Cup.
Participation in Tier 2 activities is indicative of a high level of talent or achievement, despite the fact that these pursuits are more widespread than Tier 1 extracurriculars. Activities such as playing a sport or instrument at an all-state level or holding the presidency of a well-known club, such as Model United Nations, are examples of Tier 2 pursuits.
The extracurricular activities that are found in Tier 3 are not as prestigious as those that can be found in higher tiers. Participating in a sport on the varsity level or assuming a position of leadership within a club is two examples.
Extracurricular activities that fall into Tier 4 are the most prevalent but also the least impressive. Participating in a club without holding a position of leadership, playing a sport or instrument without distinction, and so on are examples of these types of activities.
If you need help putting the finishing touches on your early applications, or want some advice on whether or not applying Early Decision or an Early Action is a good option for you, at AdmissionSight, we have over 10 years of experience guiding students through the competitive admissions process, including our athletic recruitment program.
AdmissionSight can help you put your best foot forward when applying to college this fall. Contact us today for more information on our services.