UPenn's Transfer Acceptance Rate
What is the transfer acceptance rate at UPenn?
How many transfer students does UPenn accept each year? The University of Pennsylvania, more commonly referred to as UPenn, is a prestigious educational establishment that can be found in Philadelphia, Pennsylvania.
The university is well-known for the quality of its academic programs, the variety of its student body, and the vitality of its campus community.
If you are considering transferring to the University of Pennsylvania, you are probably curious about the transfer acceptance rate as well as the requirements necessary to get admitted to the school.
To start with and give you an overview, there were 3,516 people that applied to transfer for the fall semester of 2021, but only 161 spots were made available. This equates that UPenn's transfer acceptance rate is about 4.6%.
When we examine these numbers by to gender, we find that the acceptance rates are as follows:
Male transfer applicants: 3.6%
Female transfer applicants: 5.7%
Who can transfer to UPenn?
Who is eligible to transfer to Penn? Due to the fact that UPenn's transfer acceptance rate is relatively low each year, the competition for transfer admission is fierce.
It is in your best interest to have a solid understanding of whether or not you meet the requirements for participation in order to maximize the likelihood of succeeding.
To be eligible for enrollment, prospective students need to have completed at least one full academic year's worth of transferable course work by the end of the spring semester.
Coursework completed during the summer immediately prior to enrollment will not count toward the required eight courses that must be transferrable.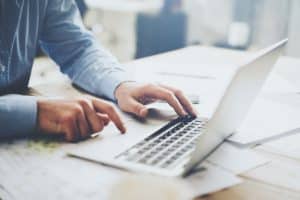 Students who are finishing their senior year of high school concurrently with their first year of college or who are enrolled in a dual-enrollment program where they are taking courses in college while still enrolled in high school should apply as first-year students.
There is no provision for first-year or transfer students to enroll in the middle of the academic year at the university.
Moreover, students who withdraw from college before the end of the first semester are eligible to apply for admission to the first-year class that starts the following September.
In addition, there is a mandatory academic attendance period of two years for admission to UPenn. Regardless of the overall number of transferable credits earned at another institution, students must complete at least half of the total number of courses necessary for the University of Pennsylvania degree on campus.
You will not be permitted to transfer to an undergraduate program if you have already completed more than two years of transferable coursework at another university.
Additionally, in order to enter as a second-year student, the Wharton School and the School of Engineering and Applied Science only accept applicants who have already completed one year of coursework. They will not permit any pupils to continue on to the third year of the program.
Students who have already earned a Bachelor's degree are also not permitted to transfer to an undergraduate program at the University of Pennsylvania.
In addition to academic credentials, Penn seeks transfer students who are involved and active members of the communities in which they now reside.
Students who have proven themselves to be leaders, who take initiative, and who are dedicated to helping others are highly valued in the school.
Therefore, it is essential that you highlight in your application any leadership roles that you have held in addition to any extracurricular activities that you have participated in.
What are the transfer requirements at UPenn?
What are the prerequisites for transferring to the University of Pennsylvania? Completing the following requirements will allow you to have a competitive admission profile even though UPenn's transfer acceptance rate is low.
Deadlines for applications and the fee
The deadline for applications is March 15th, 2023 and the application price is $75. However a fee waiver is available to those who qualify.
Forms that are required
UPenn-specific Essay in Addition to the Common Application or Coalition Application
Official College Transcript
College Report
The College Report compiles information about your current academic standing at the college that you are attending.
It's possible that you'll need to collect this information from more than one college authority at your institution, such as the registrar, the advisor, or the dean.
Official Record of High School Coursework
Recommendation Letters
Counselor Recommendation (1): Your high school counselor's assessment of your qualities and achievements.
Teacher Recommendation (1): When asking a teacher for a recommendation, UPenn would like to hear from teachers that you had most recently.
These are teachers you had in important academic courses throughout your junior or senior year (such as math, science, history, English, or foreign language).
Teachers who know you well and can testify to your engagement in the classroom provide the finest academic references, not necessarily those who gave you the highest mark.
Mid-Term Report
Information regarding the classes in which you are currently enrolled will be gathered for you in the Midterm Report.
You should approach each teacher and inquire about your current grade in the class. You can submit the form by downloading it from the Common Application and then uploading it to your Penn Applicant Portal account.
To ensure that your supporting documents are properly reviewed, please send them to documents@admissions.upenn.edu if you are sending them through email.
If you like to mail your supporting documents, please send them to the following address: 3535 Market Street, Suite 850, Philadelphia, PA 19104
Standardized Testing (Optional)
The last test dates that will be accepted are February 2023 for the ACT and March 2023 for the SAT .
Meanwhile, only SAT and ACT tests taken within the prior five years will have their scores considered for those who have taken the exam already.
Supplementary Materials
Fine Arts Supplemental Materials
You are welcome to send in samples of your work for the faculty in the relevant department to evaluate if you have exceptional and well-known talents in the visual arts or in music.
Additional Letter of Recommendation (1)
Letters of recommendations are necessary for admission to UPenn because they provide the Admissions Committee with the information they need to evaluate your presence, interests, and effect in the classroom as well as the community.
In addition to the required letters of recommendation, you can only submit additional letters from persons who know you personally and whose perspective would offer information that is not recorded anywhere else in your application.
Financial Aid Materials
Unless otherwise stated, all application materials must be official and must be sent directly to the University or the University's designated application platform.
The University of Pennsylvania requires applicants to sign an affidavit stating that all of the information and documents they have given to the university are accurate and authentic.
The failure to provide application documents that are complete, accurate, and legitimate can lead to the denial or revocation of admission, the cancellation of academic credit, suspension, expulsion, or even the eventual revocation of the degree.
It is possible that candidates and/or representatives from their schools will be asked to help Penn Admissions in the verification of application materials and statements.
On their applications, prospective students at the University of Pennsylvania are required to attest that they have read, comprehended, and consent to abide by the aforementioned requirements.
In the event that you have any inquiries regarding this regulation, you may contact Penn Admissions at info@admissions.upenn.edu.
Given that UPenn's transfer acceptance rate is low, transferring involves substantial time, attention, and effort, as well as a strong academic record. If you want to transfer to UPenn, be sure you meet all of the admissions standards.
If you need further help, AdmissionSight got you covered. For over a decade, we have assisted students in achieving admission to their selected institutions and universities. Please get in touch with us so that we can set up an appointment.