USC Graduate School
Private graduate education can be found at the University of Southern California, which is located in Los Angeles, California. There are 27,403 graduate students enrolled at this institution, giving it a sizeable graduate student body. At the University of Southern California, there are a total of 170 graduate programs available to students, 50 of which can be completed online or through graduate distance education programs. At the University of Southern California, the School of Social Work, the School of Computer Science, and the School of Electrical Engineering are the three most popular graduate school programs. 21% of its graduate students are enrolled in the program on a part-time basis.
No matter whatever program they are enrolled in, students can count on support from the USC Graduate School throughout the whole degree-granting process. The purpose of the USC Graduate School is to create an exceptional educational experience, celebrate the accomplishments of students, and provide leadership for graduate education. The Graduate School of the University of Southern California can be found within the USC Office of the Provost and Academic Programs.
How to get into USC Graduate School?
How to get into USC Graduate School?  The decision to go to graduate school is a significant one, and the institution in which you choose to pursue your education will place you on a course that will shape your professional trajectory for many years to come.
Discover what USC has to offer, and then decide which program you want to enroll in by using this information. You'll discover that several of the programs offered at the USC Graduate School are regarded as among the best in the country. Because there are more than one hundred different programs available, it is essential that you pick the one that best suits your needs.
It is recommended that you visit the campus or schedule a campus tour to get to know the faculty in your area of interest as well as consider the financial and lifestyle aspects of attending the USC Graduate School. In addition, it is important to take into consideration the fact that you will be attending the USC Graduate School.
After you have decided on a program, the next step is to check the application deadlines. As a result of the high number of programs that each has its unique set of application requirements and processes for evaluating applications, it is essential to research the admissions homepage for each program in great detail. Contact the department on their website if you still have questions you haven't already.
Examine the prerequisites for the program you are interested in at least three months before the application deadline. Per admission term, you are only allowed to submit an application to one single degree program or one concurrent degree program. The USC Graduate School does not participate in any ad hoc joint degree program arrangements with other educational institutions at this time.
You can begin submitting your application for Fall admission as early as September. The majority of program deadlines are in December, but you can verify this information by reviewing the program list.
In order to apply online, you will be required to provide certain information, including your academic and professional background, transcripts, and possibly your curriculum vitae, résumé, or links to your portfolio. You will also be required to supply the contact information for your recommenders, who will be asked to submit their recommendations after being encouraged to do so by you.
After that, you will be required to pay the application cost, which is non-refundable. There are various programs, each of which has its own set of application fees. The application fee for the majority of programs offered by the USC Graduate School is $90.00. If you are having trouble paying the charge, you may also submit an application to have the fee waived.
You will be able to check the status of the materials received or processed once you have submitted your application. These materials include fee waivers, test scores, letters of recommendation, and admission decisions. Additionally, you have the option to add other recommenders. You can get in touch with your division if there are any adjustments that need to be made or if you need to give any extra application materials.
After that, between the months of February and June, the USC Graduate School will make its choices about applicants for the fall semester. The majority of the programs at the USC Graduate School evaluate applications using a holistic approach, and the department faculty will be working during this period to identify and propose the top applicants based on a mix of characteristics. These include your academic degrees and records, your personal statement of purpose, letters of recommendation, test scores, your research interests, your background and life experiences, how well your goals align with the degree program, and your relevant work experience.
The applicants who were recommended for admission are next examined by the USC Graduate School to determine whether or not they satisfy the admissions criteria. When a decision has been made, you will get an email notifying you to check the status page that you have been given access to. If you have been offered a fellowship, you will shortly receive a separate email that contains information regarding the specifics of your grant. If you have been given the opportunity to enroll, you will be given the option to either accept or reject the admission.
USC Graduate School Requirements
What are the current USC Graduate School requirements for admission? USC has imposed stringent academic standards that new candidates must meet in order to be considered for enrolment. This is due to the university's extremely low acceptance rate of 18 percent. Graduates who wish to enroll in one of the online master's programs in education must already be in possession of a bachelor's degree or its international equivalent from an institution that has been granted accreditation.
It is required that you have an outstanding academic record with a minimum college GPA of 3.0 overall. For admission into certain Master of Education programs, applicants must demonstrate that they have at least two years of full-time classroom teaching experience as well as current certification. Students that are accepted into the program have a GRE average score of 151, split evenly between verbal and quantitative sections. Learners from countries where English is not the native language are required to take the Test of English as a Foreign Language (TOEFL) and get a score of 100 or above on the Internet-based portion.
Students who are interested in applying for graduate school at the University of Southern California should do so before the priority deadline of December 1 by submitting the following materials to the Graduate Admissions Office at USC:
Completed online application
Paper submissions are not accepted longer by USC. You should be able to finish the online graduate application for the USC Graduate School if you have read all of the instructions attentively and then completed the application for the program you are interested in. In addition, the USC Graduate School suggests that you watch its video instruction titled "Navigating your USC Graduate Application" in order to obtain additional information.
You are only allowed to submit an application to a maximum of three programs every semester. Applications submitted for participation in several programs within the same term will not be reviewed. Please be aware that the restriction of three program applications for that term will not be reset even if you withdraw one of your applications.
Pay your Application Fees
The application fee for all graduate programs is $175, with the exception of those provided by the Marshall School of Business and the International Academy's Pre-program, Master's both of which charge $155 for admission. Students who may be exempt from paying some fees are required to begin the application process online and then get their waiver request accepted before submitting their application. This can be done by submitting supporting documentation that establishes the student's eligibility.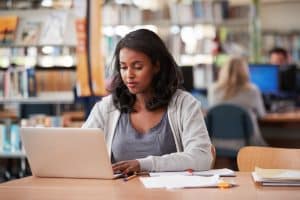 Provide Program Materials
The majority of USC's graduate programs call for additional documentation to be submitted for consideration for admission in addition to transcripts and test scores. These resources may include (but are not limited to) elements such as a statement of purpose, recommendations, writing samples, creative portfolio, etc.; however, this is not an exhaustive list. The department alone is responsible for reviewing supplemental documents; the Office of Graduate Admission is not involved in this process.
You can check the webpage of the graduate program you plan to attend as well as the instructions in the "Program Materials" section of our online application to determine which supplementary materials are required and how to submit them. The majority of the time, you should be able to submit them through the online application.
There is a possibility that some programs will need you to submit any extra documents you have through Slideroom. If this is the case, instructions will be provided to you either through our application or directly from the relevant department. In the event that the materials have to be mailed, the postal address will be listed on the department's website. If you have any questions about the supplementary materials, you are welcome to get in touch with the graduate school that you want to attend.
Submit your Official Transcripts
Make sure that a copy of your transcripts that were issued by your university is uploaded with your online application. Please be aware that unofficial transcripts downloaded through student portals on university websites are not acceptable. In addition to that, you are required to fax or email us a copy of your official transcripts.
Submit your Official Test Scores
The majority of USC Graduate School programs require test scores from either the GRE or the GMAT. On their website, you will find the exam score standards that you need to meet in order to be accepted into your chosen school. It is imperative that you remember to include a copy of your test scores in your application. You will be able to return to your application after it has been submitted in order to add more test scores if you decide to take these tests after you have already submitted your application.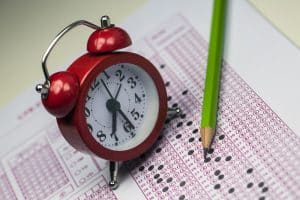 However, the only scores that can be deemed official are those that are received digitally from the testing service. USC does not accept self-reported test scores or paper scores provided via postal mail.
What is a Good GRE Score?
What is a Good GRE Score? The fact that standardized examinations can have a substantial influence on your life can make taking them a stressful experience. The Graduate Record Examination (GRE) is essential since it helps determine which graduate programs you may be accepted into. The Graduate Record Examinations (both the general exam and the advanced subject test) are not necessary for admission into the USC Graduate School, nor are they required for entrance into the majority of other programs.
Students will not be penalized in any way if they choose not to include test scores as part of their application, despite the fact that several departments offer applicants the opportunity to submit their own self-reported scores. If you don't do well on the GRE, you might have to settle for a program that you're not as enthusiastic about as an alternative if you want to get into the school that you want to attend.
Most standardized examinations, including the GRE, do not employ the letter grading scale or the scale ranging from 0% to 100% which is common practice among students. Because of this, it may be difficult to determine whether or not your score is satisfactory.
Because of the odd nature of the grading structure, it can be difficult to determine what constitutes a decent score on the GRE. On a standard exam, a score of 130, along with any additional credit earned, would be considered excellent performance. The Graduate Record Examination (GRE) has a minimum score requirement of 130.
You are in luck because ETS occasionally publishes data that includes average test scores in addition to scoring percentiles, both of which you can use to evaluate how well you have performed.
The GRE was taken by approximately 1.64 million persons between July 1, 2016, and June 30, 2019, inclusive. The following is the typical score on the GRE:
The score for verbal reasoning was 150.37.
The numerical reasoning score is 153.39.
Critical Thinking in Writing: 3.58
If you achieve a score that is higher than these values, you can have a degree of confidence in the fact that you have outperformed the average score on the GRE.
However, if you have your sights set on enrolling in a prestigious graduate school, you could get the impression that you need to do more than just outperform the other applicants.
Researching the programs that interest you will give you an idea of the goal GRE score that you should strive to get. Many educational institutions provide information about the average GRE score of their incoming class on their websites. Although receiving a score that is higher than the program's average will not ensure that you will be accepted into the program of your choice, it certainly won't hinder your chances either.
What are my Chances of Admission to USC?
What are my Chances of Admission to USC? Your chances of getting into a graduate program at USC are determined by a number of different factors. However, if you have the following GRE scores and grade point average, you should have a very good chance of being accepted to one of the majority of USC's programs:
A score of about 163 on the Verbal section, 158 on the Quantitative section, and 4.5 or above on the Analytical Writing section if your most essential section is Verbal. Reading-intensive programs at USC want to see solid Verbal scores but don't necessarily expect high Quant scores, so it's a good idea to aim for in the upper 150s on Quant. The Verbal section is weighted more heavily than the Quant section.
Aim for a score of about 165 on the Quantitative exam, 158 on the Verbal section, and 4.5 on the Analytical Writing section. Because of the prevalence of math throughout USC's academic offerings, achieving a very high Quant score is essential. Even while you typically won't have to stress too much about your Verbal or AW scores, you should still do your best to earn a score in the upper 150s on the Verbal section and at least a 4.5 on the AW section.
A grade point average of at least 3.6 (out of 4.0) The ideal grade point average falls somewhere between a C+ and a B+. If you have a 4.0, you will have an even better chance of sticking out from the crowd (or higher, if your undergrad college calculated GPA on a weighted scale). Keep in mind that not just your grade point average but also the difficulty of your undergraduate coursework is taken into consideration, so even if your GPA isn't as good as these, the difficulty of your classes could still work in your favor.
If you get these kinds of numbers on the GRE and maintain this kind of GPA, you should be a very competitive applicant for USC. Having said that, there are a few important qualifications to make.
You won't always need to match the exact scores and GPA we've provided you here in order to get admitted into a graduate program at USC. For one thing, GRE and GPA expectations vary dramatically between different USC Graduate School programs.
Second, because USC Graduate School has a modest level of admissions competition, having good GRE scores or an excellent grade point average is not a guarantee that you will get accepted there.
Want to learn more about getting into USC Graduate School? You've come to the right place. At AdmissionSight, we have over 10 years of experience guiding students through the competitive admissions process, including our athletic recruitment program.
AdmissionSight can help you put your best foot forward when applying to college this fall. Contact us today for more information on our services.