USC Undergraduate Tuition
How Much Is the Tuition per Year for Undergraduates at USC?
The University of Southern California (USC) is a private research university in Los Angeles, California. USC is well-known for many reasons, including its excellent academic programs, sunny setting, robust athletic programs, famous alumni members, and much more. Many students dream of attending this prestigious university, but the cost of USC undergraduate tuition can be a major barrier to students and their families.
For the academic year 2023-2024, the USC undergraduate tuition costs $66,640. This is the estimated two-semester cost for full-time USC undergraduate students taking 12-18 units each semester. Regardless if you live on or off-campus or with your families, the cost of tuition is the same for everyone.
In addition to tuition, students will also need to budget for books and supplies, housing, and living expenses. USC estimates that the total cost of attendance for undergraduate students residing in on/off-campus housing is $90,921 per year.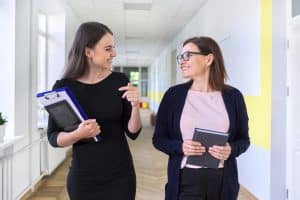 The USC undergraduate tuition may seem high, but the university offers a robust financial aid program to help students cover the cost of attendance. More than two-thirds of USC undergraduates receive financial aid through need-based grants, merit scholarships, Federal Work-Study, and loans.
Approximately more than 20% of the entering first-year class in Fall 2022 received a USC Merit scholarship.
For students interested in attending USC, it is crucial to thoroughly research the cost of attendance and the available financial aid options. With careful planning and preparation, attending USC can be a life-changing experience that opens many doors for students.
How Much Does Room and Board Cost at USC?
Living on campus puts you near your classes, USC libraries, and the student organizations and events that make campus life enjoyable.
Freshman housing at USC is intended to foster communities where students live and study together, socialize over meals in our residential dining facilities, and adjust to college life. Numerous programs and activities engage residents, help them develop academic and leadership skills, provide ways for them to relax and have fun, and help them make friends.
While residential life is one crucial aspect of the whole college experience, one of the biggest expenses for any college student is room and board. If you're considering attending USC, you're likely wondering "How much does room and board cost at USC?"
The estimated cost of housing at USC is $11,910 and dining expenses are $7,290, good for two semesters for the 2023-2024 academic year.
The cost of room and board varies depending on several factors. The university offers a range of housing options, including traditional residence halls, apartments, and suites. For dining options, all freshmen living on campus will be assigned the Cardinal Meal Plan which includes unlimited access to USC residential dining halls.
Room and board costs are subject to change from year to year. The university typically increases the USC undergraduate tuition, fees, and other expenses by a few percent each year, so it's important to check the most up-to-date information on the USC website.
Living on campus can provide students with opportunities for community building, access to resources, convenience, and personal growth. While not all students will find residential life equally important, many students will benefit from the unique opportunities that living on campus can offer.
Ultimately, the decision of whether to live on or off campus will depend on a variety of factors, including personal preferences, financial considerations, and individual circumstances.
Does USC Give Full Financial Aid to International Students?
Attending college in the United States can be expensive, especially for international students who may not be eligible for certain types of financial aid. Students and their parents often ask, "Does USC give full financial aid to international students?"
With students from 135 countries, USC's vibrant student body reflects the rich diversity of the global community. International students account for more than a quarter of USC's student body.
Although international students are not eligible for need-based financial aid from the federal government or USC, they may be awarded merit scholarships and other departmental awards.
Here are other financial aid sources available to international students:
Merit-Based Scholarships: Merit-based aid is awarded to students who demonstrate exceptional academic or artistic achievement. International students may be eligible for merit-based aid, but competition for these awards is often intense, and the amount of aid available is limited.
Some departments award scholarships in the form of monthly stipends to recipients. Payment is made in accordance with the stipend schedule.
On-Campus Work: This does not include Federal Work-Study opportunities.
Off-Campus Work: Work opportunities outside the campus must be approved by the Office of International Services. Please keep in mind that off-campus work authorization is extremely limited.
Private Financing:  In most cases, students will need to apply for financing with the help of a co-borrower who is a creditworthy US citizen or permanent resident. For citizenship requirements, contact the lender directly.
Additionally, researching and comparing different housing options and cost of living expenses can help minimize expenses while studying at USC.
International students must plan ahead and be mindful of their finances to ensure they can afford the cost of USC undergraduate tuition and other expenses while studying and living away from home. With careful planning and research, international students can make attending USC a more manageable financial investment.
How Do You Get a Full Scholarship to USC?
The University of Southern California (USC) is a highly sought-after institution for students seeking a quality education. However, the cost of USC undergraduate tuition and other expenses can be a significant barrier for many students.
USC's admission process is need-blind, which means that a student's ability to pay or interest in financial aid does not affect the admission decisions. Furthermore, for students who meet all deadlines and eligibility requirements, USC works with families to meet the full demonstrated financial need.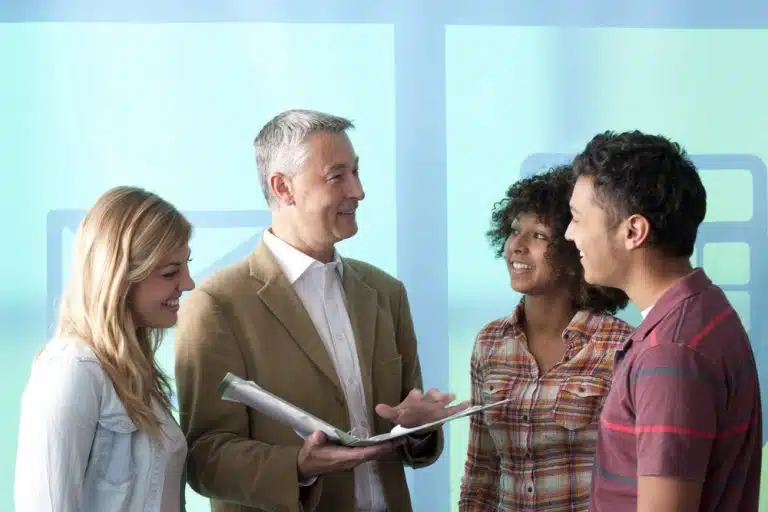 More than 75% of the financial aid is in the form of gift aid, including need-based grants and scholarships from different sources. The money received from a gift aid does not have to be repaid.
So, how do you get a full scholarship to USC? To be eligible for financial aid, students must be U.S. citizens, eligible non-citizens (such as permanent residents, refugees, or asylees), or undocumented persons who meet specific requirements.
In addition, students must be admitted to USC, maintain Satisfactory Academic Progress, and not be behind on any previous loans.
Students who have received a California Dream Grant and who fulfill all other qualifying standards may be eligible to avail of limited university funds.
The first step for students is to complete the Free Application for Federal Student Aid (FAFSA) form and CSS profile to determine their eligibility for federal and state grants and USC student aid funds.
After submitting the FAFSA, have your current or most recent school submit your certified GPA to the Cal Grant Program, which is exclusively for California residents only.
Applicants must adhere to all specified deadlines and provide any additional information or documents if requested. Applicants that miss any published deadline may be assessed for reduced funds.
The University of Southern California (USC) offers a range of financial aid options to help students cover the cost of USC undergraduate tuition and living and personal expenses. These options include need-based grants, merit-based scholarships, work-study programs, and student loans.
USC is committed to making higher education accessible to all students, regardless of their financial background, and works to ensure that financial barriers do not prevent students from pursuing their academic and professional goals.
Why Do Students Want to Study at USC?
Why do students want to study at USC? Students are drawn to USC for a variety of reasons, ranging from its outstanding academic programs to its vibrant campus culture. Let's look into some of the reasons why students want to study at USC.
Strong Academic Programs
USC is known for its strong academic programs, which range from business to engineering to the arts. The university has consistently been ranked among the top 25 national universities by U.S. News & World Report, and many of its individual programs are ranked highly as well. This reputation for academic excellence attracts students who want to receive a high-quality education.
Vibrant Campus Culture
USC has a vibrant campus culture that is both diverse and inclusive. The university is home to students from all over the world, and there are numerous student organizations and clubs that cater to a variety of interests. The campus is also located in Los Angeles, a city known for its rich culture and entertainment industry, which provides ample opportunities for students to explore and engage with the community.
Strong Alumni Network
USC has a strong alumni network that extends around the world. This network can be a valuable resource for students, providing them with connections and opportunities after graduation. Many USC alumni are leaders in their fields, and they are often willing to mentor current students and help them launch their careers.
Research Opportunities
USC is a research university, which means that students have access to a wide range of research opportunities. These opportunities can be invaluable for students who are interested in pursuing graduate studies or careers in research. USC is home to numerous research centers and institutes, and students can work with faculty members on cutting-edge research projects.
Career Opportunities
USC has a strong career center that provides students with a wide range of resources and services to help them prepare for their future careers. The center offers career counseling, job search assistance, and networking opportunities. USC's location in Los Angeles also provides students with access to numerous internship and job opportunities in a variety of industries.
Overall, students choose USC for its academic prestige, campus community, professional opportunities, and access to one of the world's most dynamic cities. If you're considering USC, take some time to explore the university's programs and culture to determine if it's the right fit for you.
Moreover, as discussed earlier, USC has generous financial aid programs to help students afford the USC undergraduate tuition and other expenses while studying at USC. USC believes that cost should encourage passionate students to attain quality education.
While USC is a famous school among prospective students, the admissions in this institution have become more rigid as the years go by. From approximately 69,000 applicants, 8,198 were accepted for the 2022-23 academic year. The 12% acceptance rate is nearly identical to the previous year's figure.
In recent years, there has been a trend towards increasing selectivity at many top-tier universities, with some institutions boasting acceptance rates in the single digits. This has made the college admissions process increasingly competitive and stressful for many students and their families.
With this, college admissions experts like AdmissionSight are becoming more in demand as students seek professional assistance in the college admissions process. Feel free to consult with AdmissionSight to start your college application journey.