Wake Forest vs USC: Which University is Right for You?
As students prepare for college, one of the most difficult decisions they'll face is selecting the perfect school. With so many options available, how do you choose? Two prestigious institutions often compared to each other are Wake Forest vs USC. In this comprehensive comparison, we'll examine the differences between these schools and help you determine which one will come out on top for you.
The Academics: How Do Wake Forest and USC Measure Up?
The first factor most students consider when choosing a college is academics. Wake Forest University is widely known for its excellent academic programs, particularly in the liberal arts. USC, meanwhile, is a research powerhouse with a diverse range of programs across nearly 20 schools and institutes.
Both universities boast impressive accolades, such as Wake Forest's inclusion in the top 30 national universities by U.S. News & World Report and USC's top 25 ranking for its engineering program. However, Wake Forest is more focused on undergraduate education while USC is often praised for its graduate offerings. Ultimately, it depends on your area of study and academic goals.
One area where Wake Forest stands out is in its commitment to personalized attention for students. With a student-to-faculty ratio of 10:1, students have ample opportunities to work closely with professors and receive individualized support. USC, on the other hand, has a larger student body and a student-to-faculty ratio of 9:1, which still provides a good level of access to faculty members.
Another factor to consider is the availability of research opportunities for undergraduate students. Wake Forest offers a number of research programs and opportunities for students to work alongside faculty members on research projects. USC also has a strong research focus, with opportunities for students to participate in research across a wide range of fields and disciplines.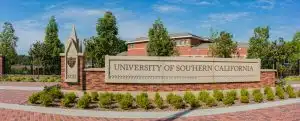 Campus Culture: Differences Between Wake Forest and USC
Campus culture is another critical factor to consider when selecting a college. Wake Forest boasts a more intimate campus community, with around 5,000 undergraduates compared to USC's nearly 20,000 undergraduate enrollment. This means that students at Wake Forest often benefit from smaller class sizes and more personalized attention from their professors.
USC, on the other hand, is known for its lively campus culture. The school offers over 1,000 student organizations and an active Greek community. Additionally, USC sports teams provide plenty of opportunities for students to connect with one another and show their school spirit.
Another aspect of campus culture to consider is the location of the school. Wake Forest is located in Winston-Salem, North Carolina, a smaller city with a more relaxed atmosphere. In contrast, USC is located in Los Angeles, California, a bustling city with endless opportunities for entertainment and exploration. This difference in location can greatly impact the overall campus culture and the types of experiences students have outside of the classroom.
Student Life: A Look at Activities, Clubs, and Athletics at Wake Forest and USC
Both Wake Forest and USC have a vibrant student life with plenty of extracurricular activities to get involved in. At Wake Forest, students can participate in over 200 student organizations, including a thriving campus ministry and active intramural sports programs. USC offers just as many opportunities for involvement, including a student-run television station, a campus radio station, and a diverse array of clubs for everything from video gaming to running marathons. And of course, both schools have competitive athletics programs — Wake Forest is a member of the ACC while USC is part of the Pac-12.
Additionally, both Wake Forest and USC offer unique opportunities for students to engage in community service and volunteer work. Wake Forest has a dedicated Office of Civic & Community Engagement that connects students with local organizations and service projects, while USC's Volunteer Center offers a wide range of service opportunities both on and off campus. These programs not only allow students to give back to their communities, but also provide valuable experiences and skills that can be applied to future careers and personal growth.
Location, Location, Location: Choosing Between Winston-Salem and Los Angeles
Location is an essential consideration when selecting a college. Wake Forest University's campus is located in Winston-Salem, North Carolina, in the foothills of the Appalachian Mountains. The city provides plenty of opportunities for outdoor recreation, such as hiking and skiing, as well as a thriving arts and cultural scene.
USC's Los Angeles campus gives students easy access to all that Southern California has to offer. In addition to beaches, mountains, and a tropical climate, Los Angeles is home to significant cultural centers like Hollywood, the Getty Museum, and the Huntington Library. The region's international cuisine and vibrant nightlife round out the offerings.
However, Winston-Salem also has its unique advantages. The city is known for its low cost of living, making it an affordable option for students. Additionally, the city has a strong sense of community, with many local businesses and events that bring residents together.
On the other hand, Los Angeles is a hub for many industries, including entertainment, technology, and fashion. This means that students have access to a wide range of internship and job opportunities, as well as networking events and conferences. The city's diverse population also provides a unique opportunity for students to learn about different cultures and perspectives.
Tuition and Financial Aid: The Costs of Attending Wake Forest vs. USC
The cost of attending college is an important factor to consider for many students and their families. Wake Forest University and USC have similar tuition rates for the 2021-2022 academic year at roughly $60,000 per year. However, both schools are committed to making education accessible to all students through scholarships, grants, and other forms of financial aid.
At Wake Forest, around 88% of students receive some form of financial aid, with an average award of $47,397 per year. USC offers over $500 million in financial aid each year to students, with an average grant award of $27,000 annually.
It's important to note that the cost of attending college goes beyond just tuition. Students also need to consider the cost of living, textbooks, and other expenses. At Wake Forest, the estimated cost of attendance for the 2021-2022 academic year is $78,000, which includes tuition, room and board, and other expenses. USC's estimated cost of attendance is slightly higher at $79,000 per year.
Both schools offer various resources to help students manage their finances and make college more affordable. Wake Forest has a Student Financial Services office that provides guidance on financial aid, budgeting, and student loans. USC has a similar office called Financial Aid and Scholarships, which offers resources and support to help students navigate the financial aspects of college.
Alumni Networks: Which School Offers Better Career Opportunities?
The value of a college education is often measured by the career opportunities it provides. Both Wake Forest and USC have extensive alumni networks that offer a wealth of career resources and opportunities. Wake Forest graduates often go on to successful careers in business, law, and medicine, while USC alumni stand out in entertainment, technology, and media.
USC's Trojan Family Network is particularly robust, with over 400,000 alumni worldwide. The school's career center offers job fairs, networking events, and career counseling to help students navigate the job market, and there are plenty of notable alumni to connect with.
On the other hand, Wake Forest's alumni network is known for its strong connections in the finance and consulting industries. The school's career center provides students with access to job postings, resume reviews, and interview preparation, and the alumni network offers mentorship opportunities and industry-specific events. Wake Forest alumni also have a reputation for being highly involved in philanthropic efforts, providing students with opportunities to give back to their communities.
Professors and Class Size: Comparing the Quality of Education at Wake Forest and USC
The quality of education you'll receive at college depends heavily on the caliber of your professors and the size of your classes. Wake Forest University prides itself on small class sizes, with a student-to-faculty ratio of 10:1. USC's ratio is a bit higher at 18:1, but many of the school's professors are lauded for their expertise and accessibility.
Both Wake Forest and USC have distinguished faculty members, with Wake Forest's faculty boasting 170 Fulbright Scholars and USC's including multiple Pulitzer Prize winners, Academy Award-winning filmmakers, and Nobel laureates.
However, the quality of education is not solely dependent on the professors and class size. The resources and facilities available to students also play a crucial role. Wake Forest University has state-of-the-art research facilities, including a nanotechnology center and a biomedical engineering lab. USC, on the other hand, has a renowned film school and a world-class performing arts center.
Furthermore, the location of the university can also impact the quality of education. Wake Forest is located in Winston-Salem, North Carolina, a city known for its vibrant arts scene and affordable cost of living. USC is situated in Los Angeles, California, a hub for the entertainment industry and a melting pot of diverse cultures.
Admissions Requirements: What It Takes to Get Accepted to Wake Forest or USC
The admissions process can be rigorous, but both Wake Forest University and USC have holistic admissions policies that consider each applicant's overall profile. Wake Forest boasts an acceptance rate of around 30%, while USC admits roughly 15% of applicants.
Both schools consider factors beyond just GPA and test scores, such as extracurricular achievements, community involvement, and leadership potential. Essays and recommendation letters are also crucial components of the application process.
In addition to the factors mentioned above, both Wake Forest and USC also value diversity and seek to create a diverse student body. They consider factors such as race, ethnicity, socioeconomic status, and geographic location in their admissions decisions. Both schools also offer need-based financial aid to help make their education accessible to students from all backgrounds.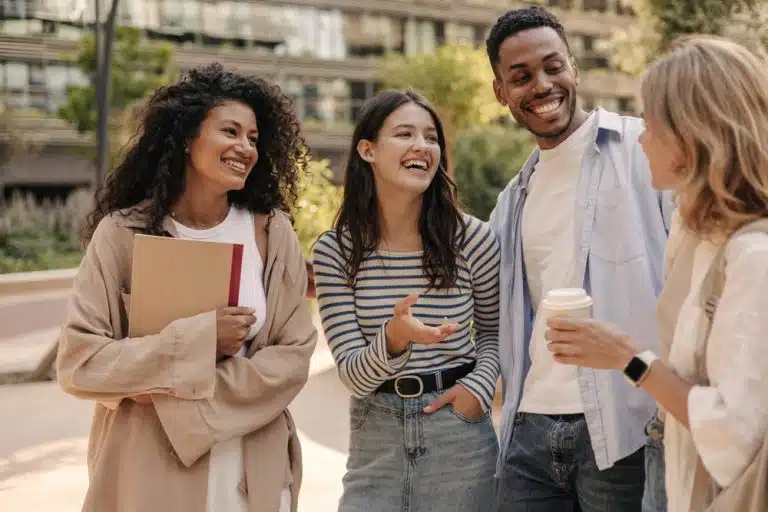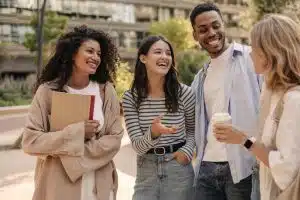 Diversity on Campus: Examining Racial and Ethnic Composition at Wake Forest and USC
Diversity and inclusion are increasingly important factors for many students when selecting a college. Both Wake Forest and USC have made significant strides to improve the diversity of their campuses in recent years.
In 2021, Wake Forest students of color made up 25% of the undergraduate population, while USC's undergraduate student body was around 34% ethnically diverse. The schools' efforts to recruit and support diverse students include scholarships specifically for underrepresented minorities, cultural centers, and diversity training for faculty and staff.
Despite these efforts, both Wake Forest and USC still face challenges in creating truly inclusive environments for all students. Students of color at both schools report feeling isolated and experiencing microaggressions from their peers and faculty. Additionally, the representation of faculty and staff of color remains low at both institutions.
Campus Resources: Which School Has More Academic Support Services?
Academic support resources can make or break a student's experience in college. Fortunately, both Wake Forest and USC offer a variety of resources to help students succeed.
Wake Forest provides access to tutoring services, academic advising, and workshops that help students develop study skills and time management strategies. USC also offers similar resources, including its Center for Academic Support and University Counseling Services.
However, there are some differences between the two schools when it comes to academic support services. Wake Forest has a Writing Center that offers one-on-one consultations with trained writing tutors, while USC has a Math Center that provides tutoring and workshops specifically for math-related courses. Additionally, Wake Forest has a Learning Assistance Center that offers support for students with learning disabilities, while USC has a Disability Services and Programs office that provides accommodations and support for students with disabilities.
Student Housing Options: Comparing Dorm Life at Wake Forest vs. USC
Where you live on campus can significantly impact your college experience. Wake Forest and USC both offer a variety of housing options, from traditional dorms to apartment-style living.
At Wake Forest, all first-year students are required to live on campus, and there are a variety of dorms available that range in size, amenities, and location. USC has a similar policy, with approximately 85% of first-year students living on campus. The school provides housing options across four residential colleges, each with its own distinct culture and features.
However, there are some notable differences between the dorm life at Wake Forest and USC. Wake Forest's dorms tend to be smaller and more intimate, with many of them housing only first-year students. In contrast, USC's residential colleges are larger and more diverse, with students from all years living together. Additionally, USC's residential colleges offer unique programming and events, such as guest speakers and cultural celebrations, that are tailored to the interests of each college's residents.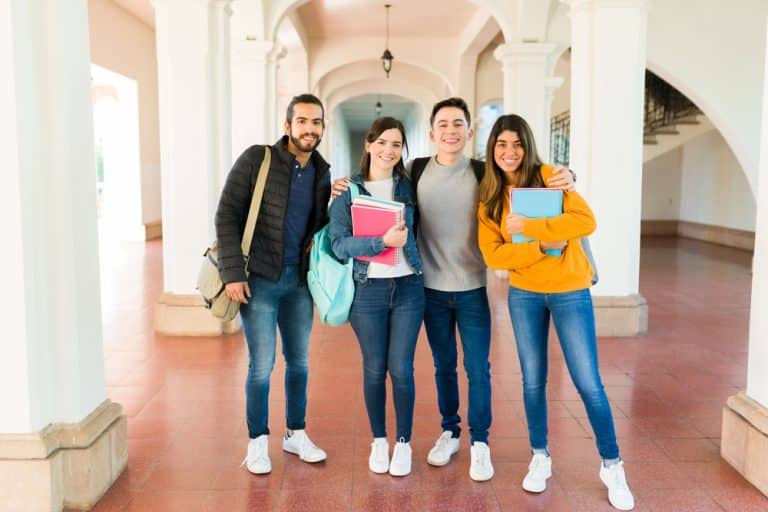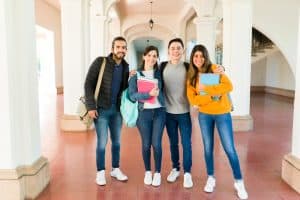 Graduate Programs: A Look at the Different Graduate Schools Offered by Wake Forest and USC
Graduate school can be an excellent option for students looking to advance their education and career prospects. Both Wake Forest and USC offer a range of graduate programs across several disciplines, from business and law to medicine and the arts.
Wake Forest has 48 graduate programs, including a highly-regarded law school and medical school. USC offers nearly 300 graduate programs and is consistently ranked as one of the top universities for graduate education in the United States.
It's important to note that while both Wake Forest and USC offer a variety of graduate programs, they differ in their approach to education. Wake Forest prides itself on its small class sizes and personalized attention from faculty, while USC emphasizes its strong connections to industry and hands-on learning opportunities. Prospective students should consider their own learning style and career goals when deciding which graduate school is the best fit for them.
Wake Forest vs USC: Research Opportunities
Research opportunities are an essential component of many undergraduate and graduate programs, and both Wake Forest and USC have robust research programs in varying fields.
Wake Forest is a leader in biomedical research and offers a variety of programs for undergraduate students to engage in hands-on research experiences. USC has a similar focus on research excellence, with particular strengths in computer science and engineering. The school's undergraduate research initiatives provide students with opportunities to delve deeper into academic disciplines and make meaningful contributions to various fields.
Aside from biomedical research, Wake Forest also has a strong emphasis on social sciences research. The school's Department of Sociology, for example, has ongoing research projects on topics such as race and ethnicity, gender and sexuality, and social inequality. Students who are interested in pursuing research in these areas can find ample opportunities to do so at Wake Forest.
Meanwhile, USC's research programs extend beyond the traditional academic fields. The school's Institute for Creative Technologies, for instance, conducts research on virtual reality, artificial intelligence, and other cutting-edge technologies. USC students who are interested in exploring the intersection of technology and the arts can participate in research projects that push the boundaries of what is possible in these fields.
Study Abroad Programs: Comparing International Opportunities at Wake Forest vs. USC
Study abroad programs are becoming increasingly popular among college students looking to broaden their horizons and gain cultural competence. Wake Forest and USC both offer study abroad programs that provide students with opportunities to learn in other parts of the world.
Wake Forest has a robust study abroad program that includes programs in more than 70 countries. The university also operates its own study abroad center in Venice, Italy. USC students have access to over 100 programs in more than 50 countries, including a popular program in Prague, Czech Republic.
One of the unique features of Wake Forest's study abroad program is its emphasis on experiential learning. Students can participate in internships, research projects, and service-learning opportunities while studying abroad. This allows students to gain practical skills and make meaningful contributions to their host communities.
On the other hand, USC's study abroad program offers a wide range of language immersion programs. Students can choose to study in countries where English is not the primary language, such as China, Japan, or Spain. This provides students with a unique opportunity to improve their language skills and gain a deeper understanding of the local culture.
The Verdict: Wake Forest vs. USC
So, who will come out on top in the Wake Forest vs. USC comparison? The answer, of course, depends on your unique priorities, interests, and goals. Both schools have their own strengths and weaknesses, and determining which one is right for you will require careful consideration of all of the factors outlined above.
Ultimately, whether you choose Wake Forest or USC, you can be confident that you'll be receiving an exceptional education and be part of a vibrant and supportive academic community.
One factor to consider when choosing between Wake Forest and USC is location. Wake Forest is located in Winston-Salem, North Carolina, a smaller city with a more laid-back atmosphere. USC, on the other hand, is located in Los Angeles, California, a bustling city with endless opportunities for entertainment and networking.
Another factor to consider is the size of the student body. Wake Forest has a smaller student body, with around 5,000 undergraduate students, while USC has a larger student body, with around 20,000 undergraduate students. This can impact the sense of community and the opportunities for getting involved on campus.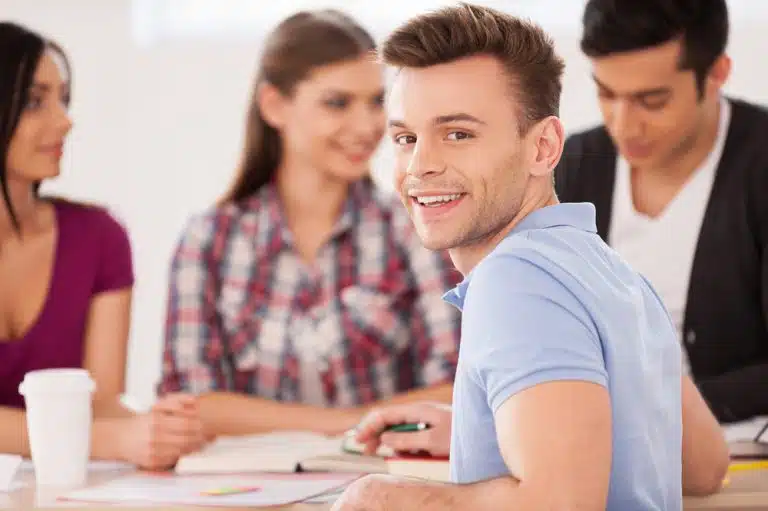 How AdmissionSight Can Help You With College Admissions
AdmissionSight is a college consulting firm that provides personalized assistance to students throughout the college admissions process. Here are some ways that AdmissionSight can help you:
Admissions strategy: AdmissionSight can help you develop a strategic plan for your college application process. Our professional consultants can assist with identifying schools that are a good fit for your academic, extracurricular, and personal goals and help you plan and prioritize your application strategy.
Application review: AdmissionSight can review your application and provide feedback on how to improve it. We can offer suggestions on making your application stand out and highlighting your strengths and unique qualities.
Essay coaching: AdmissionSight can help you craft compelling essays that showcase your personality, goals, and achievements. We can guide you through the essay writing process and provide feedback on your drafts to help you refine your writing.
Interview preparation: AdmissionSight can provide interview coaching to help you feel confident and prepared for college interviews. Our experts can offer tips on how to present yourself professionally and how to answer common interview questions.
Extracurricular planning: AdmissionSight can help you plan and develop your extracurricular activities to make them more impactful and meaningful. We can suggest activities that align with your interests and goals and provide guidance on demonstrating your leadership and initiative.
Overall, AdmissionSight can provide valuable guidance and support throughout the college admissions process to help you maximize your chances of getting accepted into the college of your choice.
With a high success rate of over 75%, we have built a strong network in the past decade. Book an initial consultation today, free of charge!