What Is It Like to Attend Berkeley?
How is college life at Berkeley?
How is the collegiate experience at Berkeley? What is it like to attend Berkeley? What follows is a brief overview of the various experiences that college students can look forward to having:
Culture
Berkeley values variety, and the surrounding San Francisco Bay Area and Silicon Valley are among the most diverse areas in the country.
Almost 35% of San Francisco's inhabitants were born outside of the United States. What does this have to do with you? Well, you'll be studying in and becoming a part of a community that cherishes its history and is passionate about the future.
Health and Safety
Berkeley is dedicated to developing a community in which each and every student has the feeling of being appreciated, supported, healthy, and protected.
Because ensuring that your health and well-being are taken care of is such an important component of your educational and program experiences, it is encouraging to learn that Berkeley is placed first on this list of the healthiest cities in the United States.
During your stay, you will have access to a wide range of support and student services, some of which include complete medical insurance, Counseling and Psychological Services (CAPS), activities that promote community, and other similar programs.
Moreover, during the time that you are a student, Berkeley will make sure that you are covered by an all-inclusive medical insurance plan. You will be given an insurance identity card that you can use for a variety of purposes, including filling medications, going to the doctor, and more.
Anthem Blue Cross Life and Health Insurance Company is presently serving as the institution's health insurance provider for students.
Housing
Many people agree that the campus of the University of California, Berkeley, is among the most picturesque in the United States. Its Campanile, also known as the Sather Tower, stands at a height of 307 feet and is the world's third-largest bell and clock tower. It is also often considered to be the most recognized sight in the East Bay.
In total, 95% of first-year students and 27% of undergraduates call the on-campus accommodation their home.
It is recommended that you live in a dorm if you are looking for a more organized environment that also provides the opportunity to meet new people through organized events.
Meals are sometimes given, and it is likely that you will have a roommate who is not an international student enrolled in the UC Berkeley Extension program.
Apartments are a good choice if you wish to be more self-sufficient and independent or if you want a more serene environment for academic pursuits as well.
Traditions
Since 1933, the "Stanford Axe" has been presented to the victor of the annual football game between UC Berkeley and Stanford, often known as the "Big Game."
This competition is considered to be one of the most venerable and well-known traditions associated with UC Berkeley.
The "Stanford Axe" made its first appearance at a Stanford pep rally in 1899, and shortly after that, it was stolen by Berkeley students. Berkeley students had possession of the "Stanford Axe" for the next 31 years until a group of Stanford students known as the "Immortal 21" reclaimed it.
Students at UC Berkeley have started a recent practice of rubbing the stone sphere in front of the Campanile for good luck before taking an exam. This has led to the monument being referred to by students as the "4.0 ball."
Extracurriculars
The University of California, Berkeley is well-known not only for its excellent academics but also for its sports prowess. Alumni of the University of California, Berkeley have won a total of 185 Olympic medals, including 105 gold, 47 silver, and 33 bronze medals. This is more than any other school.
In addition to having outstanding careers as amateur athletes, several graduates of UC Berkeley have gone on to enjoy prosperous careers in the professional sports industry. Recognizable UC Berkeley athletes include:
Aaron Rodgers
Brown, Jaylen
Marshawn Lynch
It's Jason Kidd.
Tony Gonzalez
Alex Morgan
Although it's not strictly speaking an extracurricular activity, UC Berkeley has more alumni than any other college who have served as volunteers in the Peace Corps. Since the program's commencement in 1961, 3,741 Berkeley graduates will have participated in volunteer work by the year 2020.
Because the campus at UC Berkeley is home to more than one thousand student groups that are recognized by Student Organizations, Leadership, and Engagement (SOLE), it is almost certain that any student will be able to discover a group that is relevant to their particular areas of interest.
The Daily Californian, which is a student-run newspaper at the institution that covers both the university's campus and the city of Berkeley, is a popular extracurricular program that students participate in.
The Daily Californian is one of the oldest publications on the west coast. It was founded in 1871 and is totally managed by current UC Berkeley students as well as those who have recently graduated from the university.
What are students like at Berkeley?
What is it like to be a student at Berkeley? People are extremely competitive with one another, yet they also support one another which showcases "What is it like to attend Berkeley?".
Students at Berkeley have a high level of intelligence and are extremely passionate about each of their various hobbies.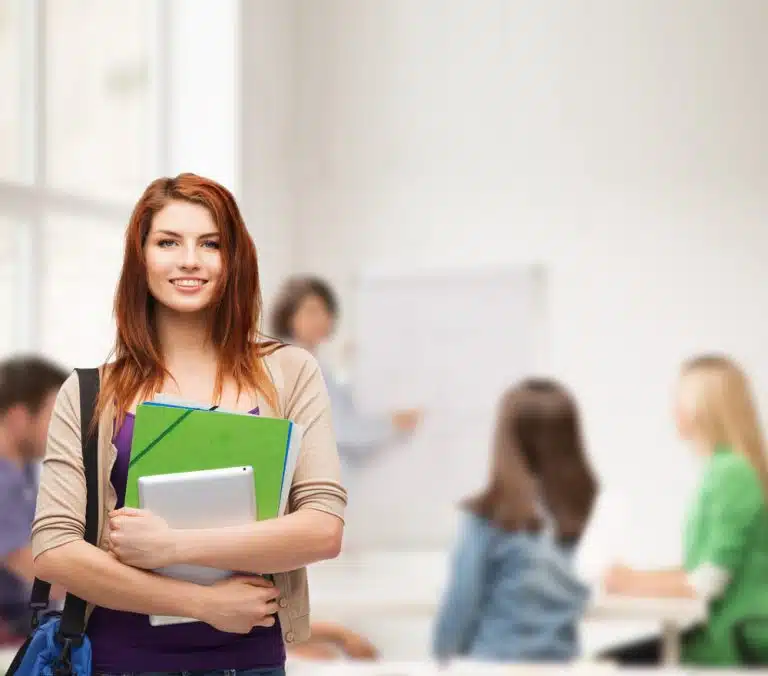 They are compelled to pursue with all of their might whatever it is that piques their interest, and they immerse themselves entirely in projects, sometimes working on several of them at the same time.
What is the vibe of Berkeley?
How would you describe the atmosphere of Berkeley? You won't have to look very far on campus before you find a group of the most intelligent students and faculty members from different parts of the world getting together to form connections and learn from one another.
Berkeley is proud to be a diverse community that includes students from all over the world. You are not only welcome, but you also have a place in this community.
We, at AdmissionSight, hope that the information provided above about "What is it like to attend Berkeley?" will be helpful to you. But, should you need more, we got you covered.
With over a decade of experience, AdmissionSight can help and provide you with all the information you need to go to the school of your dreams. Contact us at your earliest convenience.