When was Johns Hopkins Founded?
When was Johns Hopkins founded? Johns Hopkins bequeathed $7 million in his will in 1873 to support the establishment of both Johns Hopkins University and Johns Hopkins Hospital. In honor of Johns Hopkins, the university bears his name. This was the largest charitable gift in the history of the United States at the time, with a value that was equivalent to about $131 million in the year 2006.
Philanthropist Johns Hopkins got his unusual first name from his great-grandmother, Margaret Johns, whose maiden name was Hopkins, and who later married Gerard Hopkins. They gave their kid the name Johns Hopkins, and the same name was later given to the grandson who established the Johns Hopkins University (1795-1873). The following are some of the comments that University President William R. Brody made concerning the name during his address to the graduating class of undergraduates in the year 2001:
Mark Twain mentioned this university in a letter that he penned to a friend in the year 1888. This was only 12 years after the establishment of the university. He said:
"A few months ago I was told that Johns Hopkins University had given me a degree. I naturally supposed this constituted me a Member of the Faculty, and so I started in to help as I could there. I told them I believed they were perfectly competent to run a college as far as the higher branches of education are concerned, but what they needed was a little help here and there from a practical commercial man. I said the public is sensitive to little things, and they wouldn't have full confidence in a college that didn't know how to spell the name 'John'."
Though we're trying to know "When was Johns Hopkins founded?", it should be known that even now, after more than a century has passed, JHU continues to restrict the awarding of its certificates to only those persons who possess exceptional qualities and a great deal of talent and JHU will continue to use the spelling with an's' for Johns.
Daniel Coit Gilman was the first president of the institution when it opened its doors on February 22, 1876. His dream was to build a research university that contributed not only to the student's individual education but also to the overall advancement of human knowledge. He was of the opinion that academic research and teaching were not two distinct activities, but rather that success in one activity depended on accomplishments in the other:
"The best teachers are usually those who are free, competent and willing to make original researches in the library and the laboratory …. The best investigators are usually those who have also the responsibilities of instruction, gaining thus the incitement of colleagues, the encouragement of pupils, the observation of the public."
The German university model that was devised by Wilhelm von Humboldt and Friedrich Daniel Ernst Schleiermacher was adopted by Johns Hopkins University in the United States, making it the first university in the United States to prioritize research. Additionally, Johns Hopkins was the first university in the United States to grant doctoral degrees, the first university in the United States to offer an undergraduate major, the first university in the United States to teach through seminars rather than relying solely on lectures, and the first university in the United States to teach through seminars.
Though we're trying to know "When was Johns Hopkins founded?", Johns Hopkins was also the first university in the United States to teach through seminars. As a result, the majority of significant research universities in the United States, particularly the University of Chicago, looked to Johns Hopkins as a model to emulate.
The notion that "It is one of the noblest duties of a university to advance knowledge, and to diffuse it not merely among those who can attend the daily lectures—but far and wide" served as the impetus for the founding of the Johns Hopkins Press in the year 1878. Today, the Press still carries out that responsibility through publishing books, journals, and content that may be accessed online across the Internet.
Johns Hopkins University was a pioneer at the beginning of a new era of medical education when it first opened its doors in 1889 with the founding of The Johns Hopkins Hospital, and then again in 1903 with the opening of The Johns Hopkins University School of Medicine. During this historical period, medical schools in the United States had lax admissions rules and subpar educational standards. A new educational program has been implemented at Johns Hopkins University, and it is distinguished by an emphasis on the scientific method, as well as the combination of both laboratory research and hands-on clinical experience.
Prior to 1970, Hopkins only admitted male students to its undergraduate program; however, the university's graduate schools began admitting female students far earlier. As a stipulation of the endowment donated in 1893 by a group of affluent women dedicated to the feminist movement, the medical school was required to admit female students from the very beginning of the institution's existence.
What is Johns Hopkins known for?
What is Johns Hopkins known for? Though we're trying to know "When was Johns Hopkins founded?", Johns Hopkins is a colossus in the field of medicine and is often regarded as one of the first hospitals and medical schools in the United States.
The pre-med program at Hopkins is well regarded, and following graduation, a significant number of students continue their education at medical schools. According to the post-graduate survey that JHU conducted in 2019, the acceptance rate for JHU graduates into medical schools was 80%. However, students also pursue a variety of different fields and specialties. According to the same survey, for instance, 97% of individuals who applied to law school were granted admission. The beginnings of aspects of medicine that are now commonplace, such as rounds and residency programs, can be traced back to this location.
At this hospital, a number of important medical discoveries have been made, including the first male-to-female sex reassignment surgery, the discovery of restriction enzymes (which paved the way for genetic engineering), and the discovery of the human brain's natural opiates. Other important medical breakthroughs have also taken place at this hospital.
The Johns Hopkins Hospital was named number four in the nation out of more than 4,500 hospitals by the publication U.S. News & World Report.
Although every department in the hospital is exceptional when it comes to service and innovation, the psychiatry and rheumatology departments are widely regarded as being among the very finest the country has to offer in their fields of expertise.
Researchers in the psychiatry department are now investigating the biological causes of mental disease in women that manifests either during pregnancy or immediately after delivery.
Another group is doing a number of clinical investigations on Huntington's disease in the hopes of locating treatment for the condition. The study of brain traumas, schizophrenia, and Alzheimer's disease is being advanced at all times by a team of researchers that are exceptionally qualified and extremely enthusiastic about their work.
One of the more fascinating newcomers to the Johns Hopkins research roster is the Johns Hopkins Center for Psychedelic and Consciousness Research. Researchers are putting psilocybin-based treatments for a wide variety of mental and behavioral diseases through clinical trials with the help of funds totaling $17 million.
It should come as no surprise that the field of medicine accounted for the awards of more than half of Johns Hopkins' alumni who won Nobel Prizes. Recent developments include the announcement that William G. Kaelin and Gregg L. Semenza have been jointly awarded the Nobel Prize in Medicine for 2019 for their findings about how cells detect and adapt to the availability of oxygen.
Traditions
Though we're trying to know "When was Johns Hopkins founded?", The Blue Jay Opening Day is the first of several annual events that bring enormous crowds of passionate Johns Hopkins students. These activities take place throughout the academic year. This day commemorates the beginning of the new school year as well as the beginning of the new athletic season.
Students tailgate all around campus, and a wide array of student organizations set up booths to seek new members to join their organizations. There is an abundance of carnival rides, games, freebies, and the opportunity to take pictures in photo booths!
The Spring Fair is a celebration that is sponsored by students and includes contests, food and beverages from local eateries, and live performances by notable live music groups such as the Chainsmokers and Meek Mill. In addition, there is a Market Place for the Arts, which attracts vendors not only from Baltimore but also from cities in the surrounding area.
This is not your usual spring fair; Johns Hopkins University's Spring Fair was first held in 1972, and it is now widely recognized as the largest student-run celebration in the United States.
The transition from one season to the next is the focus of a number of other Johns Hopkins customs. Students celebrate the end of the winter semester with a ceremony called "Lighting of the Quad," which features a fireworks display, activities involving making arts and crafts, and seasonal refreshments. The celebration also involves lighting the campus with thousands of lights.
The first day of the fall semester is celebrated at Hoptoberfest. Students can celebrate by taking part in a Halloween-themed fun run, producing autumn-inspired arts and crafts, watching scary movies, or even going pumpkin picking.
Extracurricular
Though we're trying to know "When was Johns Hopkins founded?", students at Johns Hopkins can choose from more than 350 different student organizations. It should come as no surprise that a significant number of students on a campus with such a strong emphasis on social justice and community wellness are engaged in some form of peer-to-peer mentoring or instructional program.
People who are locked up in Baltimore's prisons and detention centers now have access to greater educational possibilities thanks to a program called the Jail Tutorial Project. Students offer jailed academic support in areas like mathematics and languages other than English to assist them in accomplishing their goals.
Thread is yet another organization that makes investments in high school kids who are at risk of not graduating. Over 250 students from Johns Hopkins University are a part of the club, and its goals are to provide one another with direction on a variety of activities and connect students to resources in the local community.
92% of local students who have lived in Thread for at least five years have earned their high school diploma, and 90% of them have been accepted to a postsecondary education institution.
There are several performing arts clubs available to think about joining in addition to charitable organizations. The Notes of Ranvier is a cappella group comprised of students at Ranvier University. The club's mission is to serve the local community while also performing music.
Students who are more physically active have access to roughly 40 different club activities, some of which include water polo, cricket, and Brazilian jiu-jitsu.
Other opportunities to meet new people and have a good time on campus include joining a sorority or fraternity, taking part in a simulation of the United Nations, or volunteering on the planning committees for one or more of the institution's major celebrations.
What Majors is Johns Hopkins known for?
What majors is Johns Hopkins known for? Though we're trying to know "When was Johns Hopkins founded?", Undergraduates at Hopkins are engaged students who pursue their passions regardless of academic disciplines, uncovering novel ways to mix their interests along the way as they forge their individual ways forward. The following are some of Johns Hopkins University's most popular areas of study:
Public Health
The Public Health Studies Program provides undergraduate students with a major that connects them to the field of public health through the completion of required courses at the Homewood campus and electives at the Johns Hopkins Bloomberg School of Public Health. These courses can be taken either individually or in combination. These are some of its learning goals:
Demonstrate an awareness of the function that public health plays in society as well as the evolution of the discipline throughout history.
Demonstrate a comprehension of the fundamental concepts and the experimental foundations of the key fields of public health, as well as the competencies linked to the logical linkages that exist between those fields in the context of disease prevention efforts.
Demonstrate acceptable problem-solving abilities in the social sciences through the use of critical thinking, effective synthesis of complex ideas, and analytical methodologies to draw valid findings from quantitative and qualitative data sources.
Neuroscience
The study of neuroscience can provide students with both a comprehensive introduction to the subject matter as well as more advanced education in one of the following four subfields: cellular and molecular, cognitive, computational, or systems neuroscience.
It focuses on the mechanisms that are responsible for the flow of information both within and between the cells of the nervous system, as well as the mechanisms that are responsible for the development and maintenance of the cellular structure of the nervous system. The molecular basis of membrane permeability, action potentials, sensory transduction, synaptic transmission, neuronal modulation, and mechanisms of drug action are some of the topics that will be covered in this course. Other topics include the molecular basis of genetic disorders of the nervous system.
Biomedical Engineering
The biological and medical engineering (BME) concentration at Hopkins is an interdisciplinary program that brings together engineering, mathematics, and physics with the biological and life sciences. Biomedical engineers use their experience in these fields to develop new technology to comprehend, diagnose, and treat diseases.
These engineers are responsible for finding solutions to challenges that arise in the medical and healthcare fields. Biomedical engineering is an expansive and rapidly expanding discipline that includes everything from surgical robotics and prosthetics to medication delivery systems and artificial organs. Some examples of the technologies that fall under this umbrella include:
Biomedical Data Science, Computational Medicine, Genomics & Systems Biology, Imaging & Medical Devices, Immunoengineering, Neuroengineering, and Translational Cell & Tissue Engineering are some of the specializations that are available through the Hopkins Biomedical Engineering department. These specializations all have the potential to make a significant impact on the lives of patients.
Cell/Cellular and Molecular Biology
The Department of Biology at Johns Hopkins University provides an intensive undergraduate program that can lead to either a Bachelor of Arts or a Bachelor of Science degree, in addition to a five-year program that can lead to a combined Bachelor of Arts and Master of Science degree. Students are guided through the process of developing an intricate and nuanced perspective on biology by the program, which integrates information at the molecular, cellular, and organismal levels.
Students who graduate with a Bachelor of Science (BS) or Bachelor of Arts (BA) degree in biology should have acquired the knowledge and skills necessary for success in graduate programs in biological sciences or in professional (medical, dental, veterinary, nursing) school, and they should also be prepared for careers in the biological sciences.
Knowledge of the fundamental components that make up biological macromolecules; familiarity with cellular processes; comprehension of the subcellular and cellular organization of eukaryotic cells, including the cytoskeleton and organelles; and familiarity with the anatomy and physiology of living organisms, along with other learning objectives.
International Relations and Affairs
Students who are working toward a Bachelor of Arts degree in Worldwide Studies get knowledge of international political, economic, historical, and cultural issues through gaining exposure to a wide range of academic fields and points of view. Students have the opportunity to take advantage of this multi-disciplinary approach and develop their own interests within the context of the more general field of international studies by selecting the courses that they will study.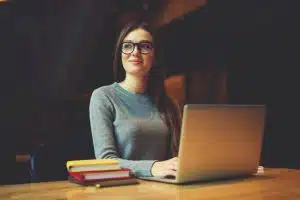 Though we're trying to know "When was Johns Hopkins founded?" if you need help putting the finishing touches on your college applications,  at AdmissionSight, we have over 10 years of experience guiding students through the competitive admissions process
AdmissionSight can help you put your best foot forward when applying to college this fall. Contact us today for more information on our services.