Yale Academic Calendar
Does Yale Use Semesters Or Quarters?
Does Yale use semesters or quarters? The semester system is used at Yale University. In the Yale academic calendar, each term consists of 13 weeks. The 13 weeks should be included in the course syllabus and not more. The only exception is a course that meets during the reading period. The student's course schedule should be 14 weeks long and explicitly specify that class meetings take place during the reading period.
Fall Term in 2022–2023 Academic Year
| | |
| --- | --- |
| Residences open to first-year students | Aug 21, 2022 |
| Orientation begins | Aug 22, 2022 – Aug 23, 2022 |
| Residences open for upper-level students | Aug 25, 2022 |
| Mid-orientation programs | Aug 24, 2022 – Aug 27, 2022 |
| Orientation resumes | Aug 27, 2022 – Aug 30, 2022 |
| Start of Fall term classes | Aug 31, 2022 |
| Labor Day holiday | Sep 5, 2022 |
| Family Weekend | Oct 7, 2022 – Oct 9, 2022 |
| October break begins | Oct 18, 2022 |
| Classes resume | Oct 24, 2022 |
| Midterm | Oct 28, 2022 |
| November break begins | Nov 18, 2022 |
| Classes resume | Nov 28, 2022 |
| Start of Reading Period | Dec 9, 2022 |
| Final examinations begin | Dec 15, 2022 |
| Final examinations end; Winter recess begins | Dec 21, 2022 |
| Residences close | Dec 22, 2022 |
Spring Term in 2022–2023 Academic Year
| | |
| --- | --- |
| Residences open | Jan 12, 2023 |
| Martin Luther King Jr. Day holiday | Jan 16, 2023 |
| Start of Spring term classes | Jan 17, 2023 |
| Spring break begins | Mar 10, 2023 |
| Midterm | Mar 10, 2023 |
| Classes resume | Mar 27, 2023 |
| Start of reading period | Apr 28, 2023 |
| Final examinations begin | May 4, 2023 |
| Final examinations end | May 10, 2023 |
| University Commencement | May 22, 2023 |
How Many Classes Can You Take In A Semester At Yale?
How many classes can you take in a semester at Yale? For each term in the Yale academic calendar, a student at Yale College typically enrolls in four or five courses or their equivalent.
Minimum Number Of Courses
It is prohibited for a student to enroll in a program of study that carries less than three-course credits in a term and to drop below three credits before the midterm. Between the midterm and the start of the reading period, a student enrolled for three-course credits may drop one of them, earning a neutral grade of W (Withdrew) for that course.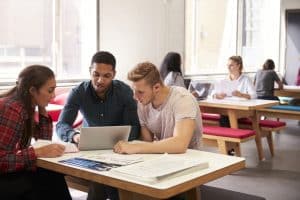 The same applies to students enrolled for four or more course credits; however, no student should at any time carry a schedule of courses that will result in earning less than two course credits and a W in a term.
Courseloads That Call For Approval
The residential college dean must grant approval for either a three-course-credit program of study or a six-course-credit program of study. Any student requesting authorization to carry six or more course credits is presumed to have no plans to drop any of them. A student who is not in good standing academically will typically not be granted permission for a program of six-course credits.
A Term With Seven-Course Credits
To enroll in a course worth seven credits in a term, students must submit a petition to the Yale College Committee on Honors and Academic Standing through their dean's office. The petition requires the student to specifically say that they intend to finish all the suggested courses.
Independent Study
Numerous programs and departments offer opportunities for independent study under a variety of names, including senior essays or projects, independent or special projects, directed reading or research, individual reading or research, independent research or study, independent or special projects, individual instruction in music performance, and independent, individual, or special tutorials.
It should be noted that course credit obtained through such research cannot be applied toward fulfilling the distributional requirements, and graduate or professional students are not permitted to enroll in individual study courses. Students may not be compensated for work done to fulfill academic requirements or that carries academic course credit, and they may not obtain academic course credit for paid research projects.
The department or program must approve any such course, but if certain restrictions are exceeded, the Yale College Committee on Honors and Academic Standing must additionally approve an independent study course. To take more than one of these course credits in a single term before their senior year or more than two of these course credits in a single term during their senior year, a student must petition the Committee for permission.
Additionally, a student needs permission to take more than three credits of these courses within the first six terms of attendance. This number includes any independent study courses taken during Yale Summer Session that are recorded on the Yale College transcript.
In the petition, the student must present valid academic justifications for going over these restrictions, as well as proof that the additional independent study work would not compromise the breadth and depth of knowledge being sought in ordinary Yale College courses.
What Is the Application Deadline For Yale?
If getting into Yale is your goal, you should take note of what is the application deadline for Yale. Take note of the Yale academic calendar's application deadlines for first-year admissions as follows:
Single-Choice Early Action: November 1
You can apply through Yale's Single-Choice Early Action program if you want an admissions decision before mid-December (otherwise known as Restrictive Early Action).
Candidates who are admitted early need not reply to the offer of admission until May 1 and may apply to other schools for Regular Decision. This program is like previous non-binding plans in this regard. For instance, if you were accepted to Yale early, you might still examine financial assistance packages in the spring.
Yale will provide you its response to your application by the middle of December. Three alternatives exist:
An invitation to join the first-year class;
Refusal to admit;
Deferral for Regular Decision consideration.
The final option, deferral, indicates that the admissions committee has postponed deciding and will reevaluate your application alongside those for the Regular Decision. Deferred applicants will learn the outcome by April 1st. Single-Choice Early Action denials of admission disqualify applicants from future consideration for admission during that application cycle.
QuestBridge National College Match: November 1
Students from low-income families who are interested in top universities that offer considerable need-based financial aid might consider using the QuestBridge application. Students who are chosen as QuestBridge Finalists may submit a single free application to as many partner universities as they like.
One of three options to apply to Yale for first-year admission is through QuestBridge. Yale does not favor one application type over another. Per admissions cycle, each applicant should submit one and only one application.
Steps for applying with QuestBridge
To be considered by the QuestBridge organization, submit the free National College Match Application before the September deadline as noted in the Yale academic calendar.
Send the QuestBridge application to Yale and submit the additional required application materials if you are chosen as a QuestBridge Finalist in October.
Students who use the QuestBridge National College Match Application to apply to Yale should also provide the necessary paperwork for financial aid to the Office of Undergraduate Financial Aid by the due date. On or around November 1, candidates who have chosen to participate in single-choice early action will get a confirmation and a separate invitation to activate their Yale Admissions Status Portal.
Regular Decision: January 2
By these deadlines, applicants must submit their online Common Application, Coalition Application, or QuestBridge National College Match Application.
Deadline for Teacher and Counselor Recommendations
When feasible, kindly request that your instructors and guidance counselors send the necessary paperwork before the admissions deadline. Teachers and counselors who are unable to meet these deadlines will be given reasonable accommodations by the admissions office.
Deadline for Financial Aid Application Submission
Single-ChoiceEarly Action – November 10
Regular Decision – March 15
Although there is no set deadline for applications for aid, it is strongly advised that they be submitted by the dates mentioned above. This will make it more likely that, should you be accepted, you will get your admissions offer and financial aid award letter at the same time.
Notice of Admissions Decision
Single-Choice Early Action candidates can access their admissions choices online starting in mid-December. By April 1, decisions for applicants using the Regular Decision process will be made available online via the Yale Admissions Status Portal.
The deadline for responding to an admissions offer is May 1 for both Early Action and Regular Decision applicants. The Yale Admissions Status Portal is the only place where decisions are made public.
What Are the Big Social Events At Yale?
Besides the Yale academic calendar, we should also look at celebrations in this institution. Many unique customs that evolved over the years are deeply ingrained in student life at Yale College. Now, what are the big social events at Yale? Let's find out with the popular traditions listed below.
YSO Halloween Concert
On Halloween, at midnight, the Yale Symphony Orchestra (YSO) performs a soundtrack of student-composed classical, popular, and film music to go with a silent movie with a Yale theme that was wholly produced by YSO members. Woolsey Hall fills up with students for the event; every year, tickets are gone within minutes of being on sale!
The Game
On the first day of November Recess every year, Yale and Harvard play a football game, with Yale hosting in odd-numbered years and Harvard hosting in even-numbered years.
In 1875, the two bitter rivals engaged in their first battle. Since then, "The Game" has annually drew throngs of pupils and graduates from both institutions. Even non-football fans can enjoy the joyous atmosphere and plethora of social functions that take place over the game weekend.
First-Year Day of Service and Dwight Hall Bazaar
At Yale, there is a long tradition of civic engagement that includes first-year students. First-year students can participate in a Day of Service in Greater New Haven every September thanks to Dwight Hall at Yale. This is a wonderful chance to develop relationships with other first-year students and learn more about the New Haven neighborhood.
Dwight Hall has also held a service bazaar at the start of each term for several years. To find the ideal fit for their aspirations for social change, students can speak with leaders from more than 100 student-run and community-based service and justice organizations.
Holiday Dinner
Each Yale College student is given a special meal on the last day of the fall term. Upper-level students eat in the residential colleges on this formal occasion. First-years congregate in Commons for a particularly joyous celebration that includes the renowned Parade of Comestibles, a literal parade of gourmet dishes that is introduced by a fife and drum corps.
First-Year Dance
The First-Year Class Council organizes a sizable dance at Commons for the entire first-year class every January. Your suitemates will pair you up with a date with your consent, and through a clever plan, you will learn your date's identity the night of the dance (for instance, you and your date may be given puzzle pieces that fit together and then instructed to find each other in a small crowd).
Spring Fling
Students decompress at Spring Fling, a daylong party on Old Campus with tons of food and music, the day after spring quarter classes are over. Both some of the most well-known artists in the country and a range of student bands take the stage. Previous guests have included A$AP Ferg, Macklemore, and Janelle Monáe.
Class Day
Class Day is one of the most joyous occasions of Commencement Weekend for Yale College students. This event, which dates to the nineteenth century, is held on Old Campus. Students dress in academic regalia and their preferred creative hats.
The celebration features the presentation of numerous college-wide student awards, a lecture by a famous speaker selected with input from the undergrads, speeches, and a movie that looks back on the graduating class's four years at Yale.
What Is It Like Being At Yale?
After learning about the Yale academic calendar and deadlines and events to look forward to, you might still be curious about what is it like being at Yale. Yale has a solid academic reputation as the second-oldest university in the country, having been founded in 1701. Yale University is known for its top-notch graduate and undergraduate programs in a variety of subjects.
Campus
Yale University was established in 1701 and features a picturesque campus in New Haven, Connecticut, which is 90 minutes from New York City. Yale has been called "the most beautiful urban campus in America" with its tree-lined layout.
It has many lab areas, research libraries, and international art collections. Yale has 22 libraries, over one million square feet of lab space, and thirteen million books. The Yale Center for British Art, the Peabody Museum of Natural History, and the renowned Yale University Art Gallery are further attractions on campus.
Just beyond Yale's campus, New Haven combines the advantages of a big city with the quaintness of a little New England town. It is "big enough to be intriguing, yet small enough to be friendly," according to Yale's website. Good news for pizza lovers: New Haven claims itself to be the world's pizza capital.
Diversity
In academic year 2021-2022, a total of 6,494 undergrads and 8,031 graduate and professional students are enrolled at Yale. About 115 different nations are represented by Yale's 22% international student body. Although the varied student body comes from a variety of racial, religious, academic, and socioeconomic backgrounds, they all have a passion for learning.
The Yale student body is said to be "dedicated to learning and to each other" by students. They foster a positive climate on campus because they are passionate, motivated, and committed. Most students participate in a variety of extracurricular activities in addition to their studies to promote "the intimately connected sense of campus."
Academics
Students at Yale are encouraged to pursue a variety of academic interests and find new passions thanks to Yale's supportive environment for inquiry. The liberal arts and sciences are taught at Yale College, which is attended by all undergraduates.
The most sought-after majors at Yale are in the social sciences, history, engineering, biological and biomedical sciences, and mathematics and statistics. Like we previously noted, Yale is renowned for its outstanding music and theatre departments. Minors are not offered by the university.
Housing
The fourteen residential colleges at Yale are allotted to entering students, and they remain connected to these colleges during their four years at Yale (and beyond). The goal of residential colleges is to provide a friendly, caring environment where students can feel "an intimate social and academic relationship."
Most first-year students dwell on Old Campus in residence halls connected to a particular residential college, but they have access to all the amenities and resources offered by those schools. Students begin residing in their colleges during their second year.
Student Clubs and Activities
Yale offers more than 400 student organizations, including more than 50 performance groups, nearly 100 athletic teams, and 60 cultural organizations. There are various shows created by students each year as well as gatherings and events both on and off campus as a result of all these organizations.
Additionally, students frequently take advantage of free vacations to Boston and New York City. One in ten Yale students participates in Greek life by joining a sorority or fraternity.
Athletics
More than 30 varsity men's and women's teams represent Yale at Ivy League Conference competitions, even though the university is better known for its academics than its athletics. There have been 29 NCAA championships won by varsity teams, and swimming and golf are two of their strongest sports.
The Yale colors of blue and white are worn by the crowd as they support the Bulldogs. Yale offers students the chance to participate in one or more of the 30 sports offered by the Yale Intramural Program and 40 club sports. Tennis, ice hockey, polo, sailing, and other sports have on-campus leisure facilities.
By looking at the Yale academic calendar, one can see what is ahead of their student life at Yale. Before getting to experience life there first-hand, you need to make sure to build up a strong application and prepare yourself for the admissions. AdmissionSight can help you with your application to increase your chances of getting into Yale. Book an initial consultation with AdmissionSight experts to discuss this further.