10 Universities with the Best Engineering Programs
If you've already decided you are intending to major in one of the engineering fields, then there's a good chance your college search is focused on schools that can help you achieve this goal. While many universities offer engineering as a major, we're going to focus on the schools with the absolute best engineering programs in the country.
If you have been a stand out math and science student, you may be in the position to attend one of the country's top engineering programs. These schools are among the most selective and rigorous in the U.S., but if you've put in the work to make it to the top of your class, these are the schools you need to know about. So, this post is all about the 10 best engineering schools in the country.
1. Massachusetts Institute of Technology
Perhaps the most prestigious school for the sciences in the US, MIT is ranked #1 as the best engineering school in the US. While not all MIT students are engineering students, engineering is one of their most popular fields, and roughly 45% of students who graduate from MIT will earn a degree in some sort of engineering. But why is MIT ranked so highly in the first place?
Part of the reason why MIT is considered to be among the best engineering schools in the world is because of the number of majors they offer, the expertise of the faculty, and the school's facilities. MIT operates around 20 research facilities on its campus, and they work in a wide range of different fields. From Aeronautical sciences to cancer research and everything in between, MIT excels in pretty much everything they do. It's no wonder their graduates go on to work in a variety of important fields.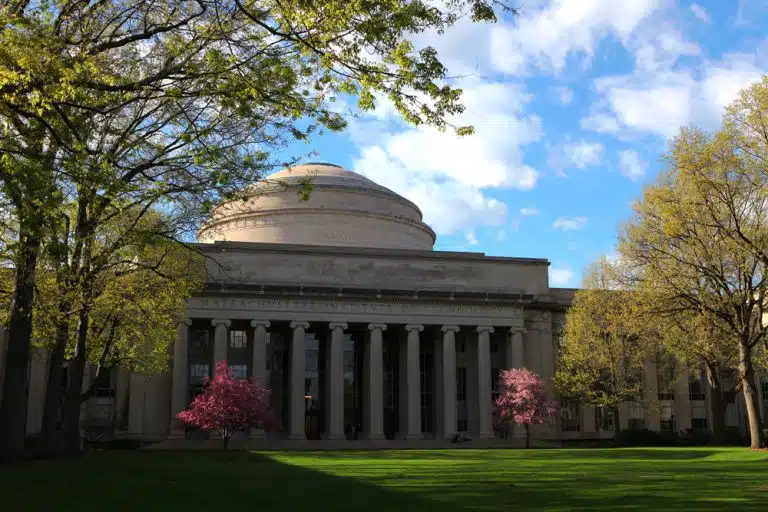 Currently, the MIT engineering school offers degrees in 15 different engineering fields, so whatever type of engineering you are interested in, you will find it at MIT. MIT also offers various programs to let their students take on projects that may not be part of their normal studies. For students who want to use engineering to start a new business, there is a $100,000 entrepreneurship competition that gives students to chance to win money to fund their new venture.
2. Stanford University
Located in Stanford, California, Stanford University is always near the top of the national university rankings, and its engineering school is currently ranked #2 in the nation. Part of this is related to how many different engineering fields Stanford offers, but Stanford students can also look forward to a very personalized education. The student-teacher ratio at the Stanford School of engineering is 6.5:1, which means students get a lot of one-on-one attention from their professors.
Applying to the Stanford School of Engineering is rigorous, and only the top students from around the world will be admitted. The current acceptance rate sits at around 4%, which is one of the most selective in the country. Stanford offers both master's degrees and Doctoral degrees in engineering, and the cost for both of the programs is $57,861 per year. This high price tag may seem intimidating, but financial aid is readily available, and most graduates can go on to highly-paid careers.
In addition to being ranked #2 for engineering schools overall, Stanford is also ranked #1 for its electrical/electronic/communications engineering major and their environmental/environmental health engineering majors.
3. University of California—Berkeley
Because it is a public institution, Berkeley is one of the most affordable engineering schools along with being one of the best. Their full-time in-state tuition is only $11,442 per year, and their out-of-state tuition is $26,544. One of the factors that make Berkeley one of the best engineering schools is the fact that they have a very low student-teacher ratio at 5.6:1. This means students get an unbelievable amount of individual attention as they pursue either their master's or PhD degree in engineering.
Berkeley's engineering schools are also known for ranking #1 in civil engineering and is tied with Stanford for the #1 spot for electrical/electronic/communications engineering. Berkeley says that their master's in engineering students typically finish their degree in two years, but they also offer an accelerated degree program that can be finished in one year. Regardless of this, all engineering students are required to take two minors which can be in the school of engineering or elsewhere at Berkeley.
Part of a student's success in fields like engineering is having the ability to work hands-on while in school. Berkeley facilitates this by offering students 40 different research facilities where they can get this type of experience.
4. Carnegie Mellon University
One of the best aspects of CMU's engineering school is its ultra-low student-teacher ratio of just 4.7:1. This means students get an extraordinary level of one-on-one instruction over ten different interdisciplinary majors. Most of these departments offer either master's or doctoral degrees, and engineering students can also take classes outside of the engineering school.
Another interesting feature of CMU's engineering school is its partnership with global universities that allows students to study in programs in Chile, Portugal, and Japan. This gives students the opportunity to work in real-world environments while still pursuing their degrees.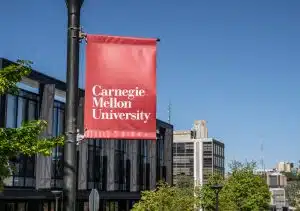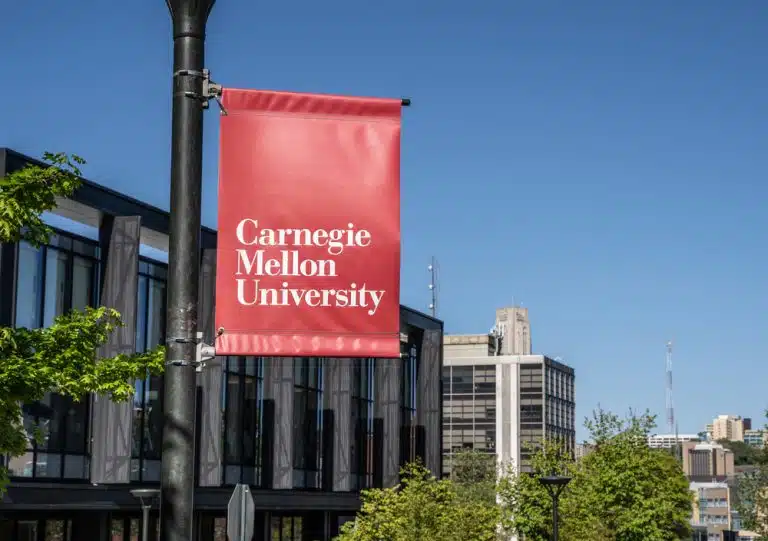 In addition to the programs offered at CMU's main campus in Pittsburg, Pennsylvania, students can also opt to earn a master's degree at a separate campus located in Silicon Valley. This campus is open to students pursuing a master's degree in software engineering and software management. Students can also pursue their degree while also taking classes at the Tepper School of Business in order to make their degree even more valuable.
5. Purdue University
Like many schools on this list, Purdue's engineering school has a great student-teacher ratio. This is a metric that is often used to determine the best engineering schools because it means that students get a great deal of time with their professors. Purdue, being a state school, also has the advantage of being relatively affordable. At just $10,842 per year for in-state students and $29,644 per year for out-of-state students, Purdue is one of the most affordable prestigious engineering schools in the country.
Another advantage of Purdue is that it allows students to complete their engineering degree either full-time or part-time. For many graduate students who have already joined the workforce, full-time education can be nearly impossible. But Purdue offers a plan where you can attend part-time for just $348 per credit for in-state students and $948 for out-of-state students.
Technically, Purdue is tied for the #4 spot along with Carnegie Mellon University, but they are ranked #1 in Biological/Agricultural engineering. They also rank #5 in Aerospace/Aeronautical/Astronautical engineering. So, if you're looking for a top engineering program at a reasonable price, Purdue University may be right for you.
6. University of Texas—Austin
The Cockrell School of Engineering at the University of Texas—Austin is very highly ranked in a number of engineering fields. Given their location, it shouldn't come as a surprise that they rank #1 in petroleum engineering, but conversely, they also rank #3 in environmental/environmental health engineering.
Boasting an outstandingly low student-teacher ratio of 4.9:1, engineering students at Cockrell have a lot of access to their professors who also serve as research colleagues. As a state school, the University of Texas can offer in-state students a low tuition of $10,550 per year, and $19,320 for out of state students. This allows students to pursue their degree without worrying about sky-high tuition.
Master's degrees from the Cockrell School of Engineering typically take between one and a half to two years to complete, but doctoral programs typically take quite a bit longer to complete.
7. California Institute of Technology
Located in beautiful Pasadena, California, CalTech is one of the smaller engineering schools on our list, but it is no less impressive. The Engineering program is split into two schools: the Division of Engineering and Applied Sciences and the specific program for chemical engineering. Their degree program is also a little different.
Students can earn a Master of Science degree in a single year or a special engineer's degree in aeronautical, civil, electrical, or mechanical engineering in two years. CalTech also offers doctoral programs which can be completed either full-time or part-time. Or students can earn a joint Ph.D./MD by taking advantage of a program that works in concert with the Geffen School of Medicine or USC's Keck School of Medicine.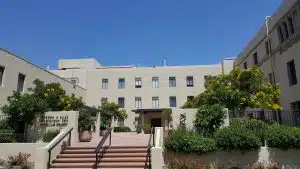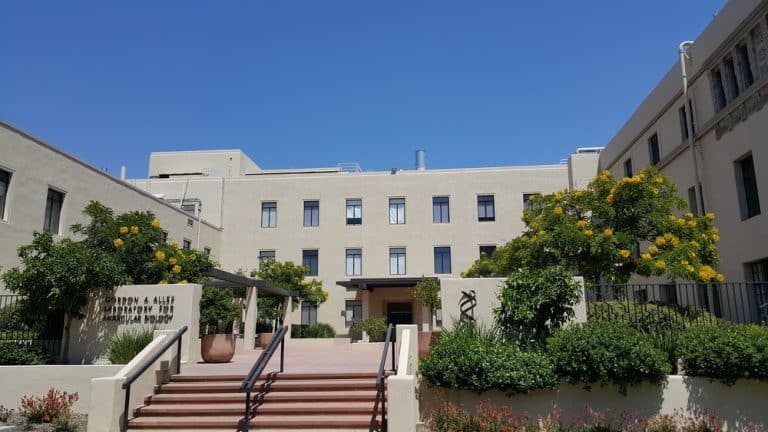 CalTech is also known for being on the cutting edge of new technology with programs offered by the Center for Neuromorphic Systems Engineering or the Center for Engineering of Materials. CalTech is also known for hosting a number of groups that allow students to interact with their peers outside of the classroom.
8. Georgia Institute of Technology
Another state school that offers an excellent education at an affordable price, Georgia Tech is known for having a low student-teacher ratio of just 4.5:1 and in-state tuition of $14,064. In-state students can also take classes part-time at a rate of $586 per credit. This allows Georgia Tech students to complete their degrees in their own time.
One of the best aspects of Georgia Tech is its sheer number of majors. With over twenty to choose from, Georgia Tech students can work in all kinds of very specific areas. In fact, one of the main reasons students choose Georgia Tech is because they offer engineering majors that other universities do not.
Students at Georgia Tech can also choose to study abroad depending on their major of choice, and they maintain partnerships with engineering schools all over the world. Graduate students who choose to study at the main campus in Atlanta have the freedom to live on campus, which is not the case with graduate programs at other schools. They are also ranked #1 in Industrial/Manufacturing/and Systems Engineering.
9. University of Michigan—Ann Arbor
The engineering school at the University of Michigan is one of the more expensive state schools on our list, but students get a lot of individual attention with a super-low 4.4:1 student-teacher ratio. They also have nearly 400 full-time faculty making it one of the best-staffed engineering schools in the country.
U of Michigan also has a slightly different approach to engineering degrees. Students can pursue either a master's degree or a doctoral degree, but they also have the option of pursuing an interdisciplinary degree that incorporates subjects outside of traditional engineering studies. Students are also encouraged to attend U of Michigan's yearly graduate symposium, which is held each November. The goal is to give prospective students a better understanding of what to expect at the University of Michigan School of Engineering.
Unlike many graduate schools, University of Michigan graduate students are able to live on campus in housing that is also for faculty. This allows students to save some money while pursuing their degree.
The other thing that makes the University of Michigan one of the best engineering schools is the emphasis on students working together outside of class. Each engineering discipline has its own activity groups, and students are encouraged to take part in an effort to foster bonding and collaboration.
10. Texas A&M University—College Station
With the lowest student-teacher ratio on our whole list, Texas A&M boasts a ratio of just 3.8:1. They also have one of the larger engineering programs which host a total of around 3,000 students. Students can choose to take either full or part-time master's or PhD programs in six different degree areas. Master of Science, Master of Engineering, Master of Computer Science, Master of Industrial Distribution, Doctor of Philosophy, and Doctor of Engineering.
Texas A&M also offers a wide range of different engineering disciplines including some less common fields like health physics, industrial distribution, and safety engineering. They are also known for their engineering majors in the petroleum field, which shouldn't be surprising considering they are located in an energy-rich state.
Texas A&M also takes a slightly different approach to financial aid. Rather than a traditional aid system, they allow students to pursue apprenticeships in either teaching, research, or other non-teaching activities.
So, there you have it. AdmissionSight's list of the 10 best engineering schools in the US. If you've been wondering, what schools have the best engineering programs, hopefully, this post has helped. If you want to discuss your college plans with experts who specialize in tailoring a college admissions plan specifically for you, contact AdmissionSight today and schedule your free consultation.