Know More About the UCLA MBA Program
Founded in 1935, the UCLA Anderson School of Management has a storied history and a global reputation for excellence in business education. The school has consistently ranked among the top-tier business schools worldwide. It is renowned for its innovative curriculum, world-class faculty, and robust research initiatives, specifically the UCLA MBA Program.
Its programs, including the full-time MBA, executive MBA (EMBA), fully employed MBA (FEMBA), and doctoral programs, are known for their rigor and relevance, preparing students for leadership roles in various sectors and industries.
UCLA Anderson has been recognized for its strengths in finance, marketing, entrepreneurship, and entertainment management, reflecting the business trends and opportunities in its surrounding Los Angeles ecosystem.
The school's location in Los Angeles, one of the most vibrant cities globally and the third-largest metropolitan economy in the world, provides students with unparalleled access to industries such as entertainment, technology, finance, and consulting.
The campus facilities offer a conducive learning environment with state-of-the-art classrooms, collaborative study spaces, research centers, and cutting-edge technology. Notably, Marion Anderson Hall, a new addition to the campus, is designed to cultivate collaboration and innovation, embodying UCLA Anderson's forward-thinking spirit.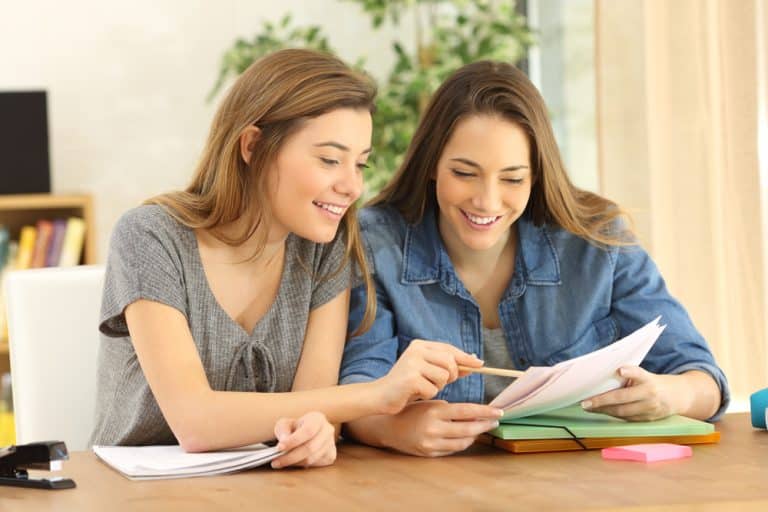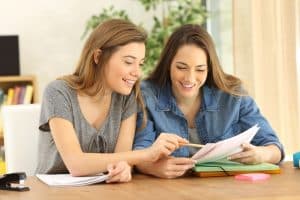 This dynamic and enriching environment, combined with the school's strong reputation, forms the cornerstone of UCLA Anderson's prestige in management education.
UCLA MBA Program
Program duration and academic calendar
The UCLA Anderson Full-Time MBA program is designed to be completed in two academic years. Each academic year is divided into three terms: fall, winter, and spring. The program typically begins in the fall term of every year, usually in late August or early September.
The first year of the UCLA MBA program is mainly focused on the core curriculum, allowing students to build a strong foundation in fundamental business concepts. In the second year, MBA students can choose from various electives, tailoring their study to align with their career goals.
The academic calendar also includes time for internships, usually in the summer between the first and second years, providing students with practical, real-world business experience. Specific dates for each term and application deadlines, holidays, and other key events are provided annually in the official UCLA Anderson academic calendar.
Core curriculum
The UCLA Anderson MBA program emphasizes a comprehensive, rigorous core curriculum that provides a solid foundation in business fundamentals. The curriculum begins with the Leadership Foundations course, an intensive, preparatory course that takes place before the start of the fall term. This course focuses on leadership development, analytical skills, and team-building activities, preparing students for the academic and personal challenges of the MBA program.
Following this, students embark on a series of core courses, spanning topics such as managerial economics, financial accounting, business statistics, marketing management, corporate finance, operations and technology management, and strategic management. These MBA courses are intended to equip students with a broad understanding of key business principles and practices.
The Applied Management Research (AMR) program is integral to the core curriculum, allowing students to apply their acquired knowledge to real-world business problems. In the AMR program, students work in teams on a two-quarter project to either develop a new business or provide consulting services to an existing organization. This experiential learning opportunity enables students to develop critical thinking skills, leadership capabilities, and practical business acumen.
Electives and areas of emphasis
After completing the core curriculum in their first year, UCLA Anderson MBA students can tailor their program to their individual interests and career goals through a wide array of elective courses. These courses cover a broad spectrum of business topics, including advanced finance, entrepreneurship, real estate, negotiation analysis, global economics, and entertainment management, among many others.
By selecting from these electives, students can create a personalized curriculum that aligns with their desired areas of emphasis. For students who want to delve deeply into specific business disciplines, UCLA Anderson offers areas of emphasis similar to concentrations or majors in other programs. These include Finance, Marketing, Strategy, Operations and Technology Management, Global Management, Real Estate, Entertainment Management, and several others.
Each area of emphasis has a recommended sequence of electives that provides comprehensive knowledge and skills in that particular field. For example, students focusing on finance might take electives in investment management, corporate finance, and financial derivatives.
This combination of a robust core curriculum with flexible, personalized electives enables students to gain a broad base of business knowledge while also specializing in their areas of interest.
Capstone Project
The Capstone Project, or the Applied Management Research (AMR) project at UCLA Anderson, is a unique component of the UCLA MBA program. It allows students to apply the knowledge and skills acquired throughout their studies to real-world business problems. This project spans two academic quarters in the second year of the program.
Students work in teams and can choose to either partner with a company to solve a strategic problem or develop a new business venture. Throughout the course of the project, students conduct in-depth research, develop strategic recommendations or business plans, and present their findings to faculty and the client organization, if applicable.
This experiential learning opportunity helps students solidify their understanding of business concepts and enhances their teamwork, leadership, and problem-solving skills. The Capstone Project represents the culmination of the MBA program, showcasing students' ability to integrate and apply their learning in a practical setting.
UCLA Anderson MBA Programs and Joint Degrees
Fully Employed MBA (FEMBA)
The Fully Employed MBA (FEMBA) is a flexible program offered by UCLA Anderson designed specifically for working professionals who want to pursue an MBA degree while continuing to work full-time. This program typically spans three years, allowing students to balance their studies with their professional responsibilities.
Classes are typically held in the evenings and on weekends to accommodate working schedules. The FEMBA program offers the same rigorous curriculum as the full-time MBA program, covering core business disciplines as well as a wide range of electives. Additionally, the program includes a Global Access Program (GAP) in the final year, where students work on a six-month international field study project.
The FEMBA program allows students to apply their classroom learning directly to their workplace, enhancing their professional growth and leadership capabilities while earning their MBA degree.
Executive MBA (EMBA)
The Executive MBA (EMBA) program at UCLA Anderson MBA department is an intensive program specifically tailored for seasoned professionals and executives who aim to deepen their business acumen without interrupting their careers. This program generally spans 22 months and is structured in a flexible format, with classes typically held every other weekend, complemented by residential weeks, which are immersive in-person learning experiences.
The EMBA curriculum is designed to offer a comprehensive understanding of business fundamentals, strategic frameworks, and executive leadership, similar to the full-time UCLA MBA program. However, it also incorporates unique elements such as the International Business Residential, a week-long international trip to explore global business practices.
The program concludes with a Strategic Management Research (SMR) project, where students consult a real company on a strategic initiative. The EMBA program provides in-depth business education and facilitates peer learning with a diverse cohort of experienced professionals, fostering a rich exchange of ideas and experiences.
Global Executive MBA for Asia Pacific (GEMBA)
The Global Executive MBA for Asia Pacific (GEMBA) is a unique offering of UCLA Anderson in partnership with the National University of Singapore. This 15-month program is designed specifically for senior executives and professionals who aspire to leadership roles in the Asia-Pacific region.
The GEMBA curriculum is highly immersive, integrating residential modules across Asia, the United States, and other global locations, providing students with first-hand exposure to diverse business cultures and practices. The curriculum covers core business disciplines with a global perspective, and it concludes with a capstone project where students consult with a company on a global strategic challenge.
This program leverages UCLA Anderson's faculty expertise and resources and its connections in the Asia-Pacific region to provide a truly global executive MBA experience. Participants in the GEMBA program become part of an influential network of alumni and professionals across the globe, enabling them to expand their leadership capabilities and career horizons.
Joint degrees: JD/MBA, MD/MBA, MA/MBA, etc.
UCLA Anderson offers several joint degree programs for students who wish to combine their MBA studies with another professional or graduate discipline.
These programs include the JD/MBA, in conjunction with the UCLA School of Law, for those interested in the intersection of business and law; the MD/MBA, in collaboration with the David Geffen School of Medicine at UCLA, for those who aim to combine medical practice with business administration; and the MA/MBA with several departments for students who wish to integrate business studies with specialized knowledge in areas such as East Asian Studies, Latin American Studies, and Urban Planning.
Each of these joint degree programs allows students to earn both degrees in less time than it would take to earn each separately, leveraging the strengths of the respective programs. These programs are designed for students who wish to navigate the complexities of multiple disciplines in their future careers, preparing them to take on leadership roles in various industries.
UCLA MBA Admissions and Financing
Admissions criteria and application process
The UCLA Anderson School of Management seeks to admit candidates with strong potential for success in the UCLA MBA program and their future careers.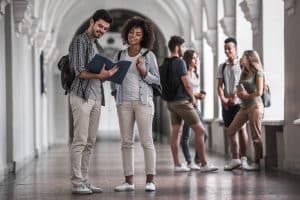 The admissions criteria consider several components:
The academic record is demonstrated in undergraduate and, if applicable, graduate transcripts.
GMAT or GRE scores.
Work experience, typically a minimum of two years post-undergraduate.
Essays showcasing career goals, leadership potential, and fit with the UCLA Anderson culture.
Letters of recommendation.
A personal interview.
The admissions committee systematically reviews all these factors to determine each applicant's potential. As part of the application process, prospective students must submit an online application, including their academic transcripts, GMAT/GRE scores, and resumes.
After an initial review of applications, selected candidates are invited for an interview, which is a critical part of the evaluation process. The UCLA MBA Admissions Committee then makes decisions based on the entire application package and the interview.
Tuition and fees
The UCLA Anderson School of Management's tuition and fees for the full-time MBA program are determined annually and are subject to change. For the academic year 2023-2024, the estimated total cost of attendance, including tuition, student services fees, textbooks, housing, and personal expenses, is approximately $100,000 for in-state students and $110,000 for out-of-state students per year.
Tuition and fees for the Fully Employed MBA (FEMBA) and the Executive MBA (EMBA) programs vary and are typically charged on a per-unit basis. These costs do not include travel and living expenses for global immersion or exchange programs.
Detailed, updated information about tuition and fees for each program can be found on the UCLA Anderson website. It's also important to note that many students utilize financial aid options, such as scholarships, grants, and loans, to help offset these costs.
Scholarships, grants, and loans
UCLA Anderson offers a variety of financial aid options to help students manage the cost of the UCLA MBA program. This includes merit-based scholarships, which are awarded to students based on the strength of their application and do not need to be repaid. Fellowship opportunities are also available, which are typically merit-based and might also consider factors such as diversity, leadership, or career interests.
Students may also be eligible for need-based grants, depending on their financial circumstances. Additionally, federal and private loans are available for students who need additional financial support. Federal loans are often based on financial need and have favorable interest rates and repayment options, while private loans are based on creditworthiness.
The UCLA Anderson, Financial Aid Office, guides students on these options and assists them in finding the most suitable financial aid package for their needs.
Other financing options
In addition to scholarships, grants, and loans, UCLA MBA students can access other financing options. These include work-study opportunities, where eligible students can work part-time on or off-campus, earning money that can be used to finance their education. Graduate assistantships are also available, which involve working with faculty or administrative departments and typically provide a tuition fee waiver and a stipend.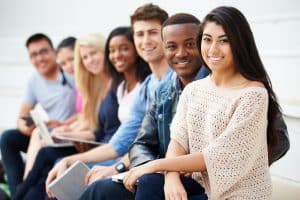 International students might be eligible for certain private loans or may consider funding options from their home countries. Furthermore, students can explore external scholarships, some industry-specific or aimed at certain demographics.
Lastly, some students may receive tuition reimbursement from their employers if they're working while pursuing their MBA, particularly in the Fully Employed MBA (FEMBA) program. Students are encouraged to fully explore all potential financing options and consult with the Financial Aid Office for personalized advice and guidance.
Now that you know about UCLA MBA, you should have an easier time deciding if you will enter this university. Wherever you might want to enter, you can get help with AdmissionSight with the help of our world-class guidance. With the help of experts, choosing the best university that suits you best shouldn't be hard with the help of AdmissionSight. You can talk to us today to get started.