Stanford Legacy Acceptance Rate
Does Stanford Consider Legacies?
Does Stanford consider legacies? A strong connection to the institution's past is highly valued at Stanford University, as it is at the majority of other educational institutions. Stanford legacy acceptance rate, just like in other universities, is around three times higher than the total acceptance rate and falls somewhere in the middle to high teens.
Despite this, every year there are a great deal more responses of "no" than "yes." According to Howard Wolf, '80, President of the Stanford Alumni Association, "the point at which the University is most vulnerable in its relationship with its alumni."
The great majority of students who apply to Stanford University each year and are granted admission have no prior affiliation with the institution in any capacity. In addition, Stanford is happy to welcome each year a large number of students who are the "first generation" to attend college.
This means that neither of their parents has earned a bachelor's degree. Around 18.5% of the students who enrolled at Stanford in the fall of 2018 as part of the undergraduate Class of 2023 were considered to be first-generation students.
In addition, Stanford gets applications from prospective students whose families already have some kind of relationship with Stanford in some way. Over the past year, there has been a substantial amount of interest on a national scale in two distinct types of college applicants: (1) "legacy" students who are the children of graduates of the institution in question, and/or (2) the children of individuals who have made financial contributions to the institution. Today, Stanford will be providing the state legislature with a report containing data on the admission decisions made for the aforementioned applicant groups for the Class of 2023.
What Counts As A Legacy At Stanford?
We are aware that the children of alumni receive additional attention when applying, but the effects vary from school to school and, let's face it, from family to family. However, there is one constant: legacy is important.
If you're curious about "What counts as a legacy at Stanford?", applicants to Stanford who are considered "legacy" applicants are those whose parents attended and graduated from Stanford at either the undergraduate or graduate level. A survey revealed that the vast majority of students who come from families who donate to the institution are also children of graduates. It is added that the donor status of an applicant is not usually indicated in their admissions files, but some may include a comment.
What Percent of Stanford Students Are Legacies?
What percent of Stanford students are legacies? Stanford legacy acceptance rate stands at 16.2% of the students enrolled in the Class of 2023. There was also an extra 1.5% of students who were not legacy students but came from a family with a history of philanthropy.
The total percentage is quite close to the 18.5% of students in the Class of 2023 who are considered to be first-generation college students. This designation indicates that the student's parents did not earn a bachelor's degree or higher.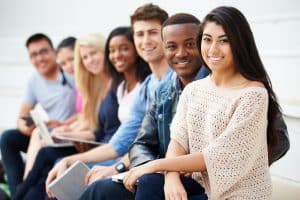 Compared to the Stanford legacy acceptance rate, the overall acceptance percentage for the Class of 2023 was a record low of 4.34%: with 2,062 students were offered admission, while 1,701 students enrolled in fall 2019. 16.3% of the students who were offered admission to Stanford were legacy students or hailed from families who had made donations to the university. However, 18 of these individuals declined their offer of admission, and 16 did not enroll in the class of 2023.
The report was a response to a new state law that requires higher education institutions in California to report annually, through the year 2024, on whether or not they provide preferential treatment in admissions to students based on their relationship to alumni or a history of donations to the school, and if so, how many students this affected in their most recent freshman class.
The report was submitted in response to the new state law. The law was enacted as a response to the college admissions scandal that occurred in 2019, in which prosecutors accused 33 parents of paying ringleader William Rick Singer to falsify their child's college application credentials or bribe university coaches. The law was enacted as a result of the college admissions scandal.
According to the law, educational institutions are required to publish the number of students who "did not meet the institution's admission standards that apply to all applicants," but were nevertheless accepted into the program. The information provided by Stanford disclosed that there are no students in the Class of 2023 who fit into this category.
Report says, "If an applicant to Stanford is not highly competitive academically, an existing family connection or historical giving to the university mean nothing in the process."
Regarding the policies of the university, it was said that "When it comes to philanthropy, Stanford University does not document in the application files the donor status of any of the families that are applying. The vast majority of these instances include the fact that the candidates' parents are also Stanford University alums. Philanthropy plays a key role in supporting the opportunities that are accessible to all students at Stanford, including the opportunity to attend the university by means of our program of need-based financial aid."
Does Being A Legacy Help At Stanford?
When applying to selective schools, it's natural for both parents and students to want to give themselves every possible edge. However, as admissions requirements continue to evolve, a new question has emerged: A potential disadvantage for applicants could be placing too much emphasis on their legacy status.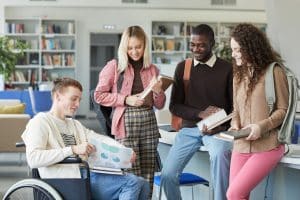 According to McCartan. "We have been asked by families if they should even note legacy status on their application, and the answer is an undeniable 'yes'. It still holds weight as long as the student truly meets the qualifications of the university. We encourage our families to share every important detail that highlights who a student is, and whose legacy is a part of that background."
If you are a child of a Stanford alumnus and your parent is hoping you will attend their alma mater (or you would love to attend their school), there are a few guidelines that you will need to fulfill:
Inspired to submit an early decision application (doing so can improve a student's chances of being accepted).
Volunteer often (not just during the year before you apply).
Under no circumstances should your parent communicate with the admissions office on your behalf (it will not impress anyone).
So, does being a legacy help at Stanford? The admissions committee at Stanford uses a holistic review process, which means that they take into account "considers all of the achievements and attributes presented by each applicant to the university, including academic excellence, intellectual vitality, extracurricular activities, and personal context."
This means that even the children of benefactors and legacies have an obligation to maintain high academic standards in their activities, essays, and test scores. Because only a small percentage of legacy applicants are accepted, your application needs to stand out from the rest of the legacy pool.
Working with a college admissions counselor, like AdmissionSight, is always a good idea when dealing with a prestigious institution like Stanford. We have various counseling and tutorial programs that could help the children of alumni and benefactors could benefit from.
How Important Are Legacy College Admissions?
How important are legacy college admissions? The application of the legacy system to college admissions dates back nearly a century, to the 1920s. Many institutions in the Ivy League made it clear that they wanted to maintain their "elite status" by giving undue preference to the students who were the children of alumni. The vast majority of these students were white men from the upper class of society.
This meant that the number of legacy students attending these schools continued to rise, resulting in the birth of even more generations of legacy students. For instance, during the 1930s, almost one-third of first-year students at Yale University were already the children of Yale University alumni (and were all male students, given that Yale College did not admit women until 1969).
Therefore, the origins of legacy college admissions are inherently exclusive based on social class, racial identity, and gender, and even though affirmative action and other corrective policies have attempted to diversify student bodies at these institutions over the past few decades, the effects of this exclusion can still be very much felt on campus today.
Having a legacy in the form of a college application is like having a superpower. It has been determined that it is roughly similar to a 160-point jump on the SAT, and it has been predicted that it can increase one's chances of getting into a highly selective institution by as much as four times. Stanford legacy acceptance rate for the Class of 2023 also reflects this notion. It is usual for 10 to 15 percent of students enrolled at the United States' most prestigious educational institutions to have a parent who was also a student at the same school.
These estimates are, of course, approximations; colleges generally do not share specifics on the advantage they give to legacies — or, sometimes, on how they define the term (it can refer to children of alumni or, more broadly, to other relatives of alumni) — and as a result, research on the subject has been limited. Legacies can be defined as children of alumni or, more broadly, as other relatives of alumni.
Despite this, admissions at selective colleges are currently more competitive than they have ever been; just last week, several of these colleges announced record-low acceptance rates. Therefore, it is abundantly clear that a preference for legacies is beneficial to both alumni and the children of alumni. However, what can colleges learn from this practice, which is almost unheard of in countries other than the United States? And in a similar vein, what is keeping them from getting rid of a regulation that automatically provides some candidates an edge merely because of their lineage?
They tend to believe that giving legacy candidates an edge helps them draw in donations from alumni, which is why they give legacy applicants an advantage. The most crucial argument that institutions claim is a financial one.
For example, a committee at Harvard that was established in 2017 and tasked with assessing potential tweaks to the admissions process came to the conclusion that eliminating the school's legacy preference could put at risk the "generous financial support" that "is essential to Harvard's position as a leading institution of higher learning" and that helps fund financial aid. The committee also found that eliminating the legacy preference would not affect the number of students admitted to Harvard.
A further justification for the legacy preference provided by educational institutions is that it may serve as a tiebreaker in the admissions process. According to a statement made by a spokesperson for Brown University to The Atlantic in the previous calendar year, "When it comes to choosing among equally strong candidates, one consideration can be the natural affinity for the university that often emerges among children of alumni from Brown's undergraduate college."
It is not enough to just emphasize the significance of cultivating this communal identity in order to entice alumni to conduct interviews with prospective students. It fundamentally enhances the value of possessing a degree in the sense that alums will often go out of their way to assist those with whom they share an alma mater, whether it be by giving career advice or sharing professional connections.
This could be the case whether or not they share an alma mater. Mitchell Stevens, a professor at Stanford University's Graduate School of Education and the author of Creating a Class: College Admissions and the Education of Elites, mentioned, "Legacy admissions have been a central part of the way in which universities have promulgated that sense of identity and fealty."
There are also the forces that are keeping legacy preferences in place, but schools are less inclined to publicly define these forces. According to Stevens, any educational institution that takes steps to eliminate its policy may anticipate receiving significant backlash from its graduates, who would not take well to the prospect of losing a prized perk. "And remember," he says, "the most loyal and more generous alumni of an organization are the very same ones that sit on their institutions' boards of trustees."
Given how competitive Stanford is, there is some element of luck involved. Now that we've discussed the Stanford legacy acceptance rate, there are a lot more things that you need to consider: who reviews your application, how many other applications the admissions officer has reviewed that day, and how many more applications they will read that day, are all elements that are determined by luck when it comes to getting into Stanford.
Therefore, when you're planning how to get into Stanford, be honest with yourself and recognize that there is no way to ensure your entrance into Stanford University. This is something you need to keep in mind.
Having said that, there are methods by which you may improve your application to Stanford and ensure that it will be seen by admissions staff. Review your application and eliminate anything that might have been written by any student at your school or any college student, as well as anything that could characterize hundreds or thousands of other applicants. After there, fill it with elements that are distinctively you. Be as harsh as possible with it. Take away everything that doesn't have its own identity.
If you aren't very good at impartially looking at oneself, enlisting the assistance of family members and friends who can provide you with an objective perspective would be of great assistance (which is an extremely useful skill). The applications that are the most compelling—those that have good Stanford SAT scores, well-written Stanford supplemental essays, and an impressive performance in the Stanford interview—rise to the top of the pile.
Contrary to the high Stanford legacy acceptance rate for the Class of 2023, the overall acceptance rate is 4.34%. Stanford has emerged as one of the most competitive educational institutions in the United States. They have made the decision, however, that beginning with the class of 2023, they will no longer be revealing their admissions figures. They have made it public that this action is "intended as a small step in reducing the outsized emphasis placed on the admission rates at U.S. colleges and universities." Stanford may be extremely selective however, AdmissionSight is here to help.
At AdmissionSight, we have over 10 years of experience guiding students through the competitive admissions process to get accepted to the top universities in the world. On average, 75% of our students are admitted to an Ivy League university, Stanford, MIT, UChicago, and Caltech, one of the highest track records in the industry. Feel free to set up an appointment today to book your initial consultation.