The Best Financial Engineering Programs
What is financial engineering?
What exactly is financial engineering? The application of mathematical methods to the resolution of monetary issues is known as financial engineering. It is a discipline to solve today's pressing financial problems and develop ground-breaking new financial services and products, drawing on the concepts, methods, and tools developed in the fields of computer science, statistics, economics, and applied mathematics.
The practice of this branch of engineering, which is also known as quantitative analysis at times, is utilized by commercial banks, investment banks, insurance agencies, and hedge funds, among other financial institutions.
Should you earn a financial engineering degree?
Should you earn a financial engineering degree? You will need to earn a degree if you want to pursue a career as a financial engineer, investment manager, risk strategist, or anything else even remotely related to this field. Even though earning this degree might prove to be difficult at times, it will be well worth the effort in the long run when you are employed in the position of your dreams.
Obtaining a degree in financial engineering is the most effective way to break into careers in quantitative finance or mathematical finance, and it is also the best way to ultimately become a financial engineer.
Here are three compelling reasons in favor of earning a degree in financial engineering:
Possibilities for a future career
With an MFE degree, you have access to a wide variety of employment opportunities. Jobs as a financial engineer or investment manager are examples of some of the more common types of employment in this industry. Working as a portfolio or risk manager, or even as a trading strategist, are a few of the other positions that are readily available to those who have earned a degree such as a Master of Science in Finance Engineering.
If you have the skills necessary to work as a financial engineer, you are qualified for quite a few different jobs. This is because financial engineers are in high demand. Even though these are the most typical jobs available, there are a great many others that you could be hired for as well.
Potential salary
It is common knowledge that engineers make a significant amount of money on an annual basis. This is a significant portion of the allure of obtaining a degree in engineering. It's no different for financial engineers, who typically bring in an impressive annual salary for their work.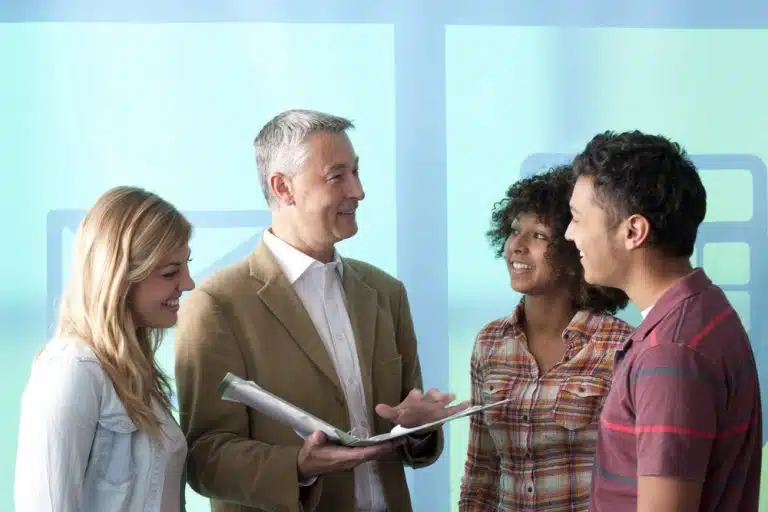 If you are hired for a certain position, you may have the opportunity to earn anywhere from $70,000 to over $100,000 per year. This range is dependent on the position. If you have more experience and a higher level of education, you will be able to earn a higher salary, and this is true of almost every imaginable line of work.
Personal fulfillment
Even though working in financial engineering might not appear to be the most fulfilling job at first, it is for many people. A career as a financial engineer may not be suitable for everyone, but there are a lot of people who find that many aspects of the job are enjoyable.
The field of financial management is likely to be a good fit for you if you are the type of person who enjoys solving difficult mathematical equations, strategic planning, engineering projects, and challenges in general. Working in this field provides monetary assistance to those in need, and it also allows you to indulge your fascination with intricate issues.
Which financial engineering degrees are available?
Which academic programs offer degrees in financial engineering? It is possible to earn a degree at several different colleges and universities; however, not all of these institutions offer both undergraduate and graduate degree programs; some may concentrate solely on one type. The following are some of the degree options from which you can select:
Bachelor's degree
Master's degree
Doctorate
The areas of risk management assurance, quantitative finance, information system auditing and machine learning are covered in various certification programs for financial engineering. Participants in these classes may acquire the skills necessary to perform a wide variety of job responsibilities.
Machine learning could, for instance, be of assistance to a financial engineer in comprehending programming and other steps. In addition, a bachelor's degree is typically all that is required for entry-level work. Others, depending on the roles and responsibilities of the position, may require a bachelor's degree or even a doctorate.
What jobs can you get with a financial engineering degree?
What kinds of work can someone who has a degree in financial engineering get? Those who choose to pursue a career in financial engineering are presented with a variety of one-of-a-kind challenges and opportunities, including high earnings for the majority of jobs and integration with a wide range of potential industries.
The following is a list of common jobs that are available to those who have a degree in financial engineering.
Financial Specialist
The primary responsibilities of a financial specialist include assisting businesses in the organization and implementation of their economic plans. They may assist in the decision-making process for monetary policies, the production of financial reports, the maintenance of accurate accounting records, and the development of budgets with their customers. To help their clients stay within their financial constraints, some financial specialists also assist in the creation of cost analyses and review client expenditures.
Data analyst
The primary responsibilities of a data analyst include gathering information from a wide variety of sources and working to identify patterns in financial data. They might collaborate with multiple teams that are collecting data, synchronize marketing and operational processes, and present information to their customers as required.
In addition to this, depending on the position they hold and the responsibilities associated with it, they might be required to assist customers in the formulation of financial plans.
Financial analyst
The primary responsibilities of a financial analyst include advising businesses on strategic decisions concerning their operations. They might examine the trends in the market, look into the clients' financial situations, offer a variety of recommendations for actions, and offer assistance as required. Some financial analysts work for companies, in addition to those who are self-employed.
Market analyst
Market analysts' primary responsibilities include conducting detailed analyses of a company's products and services to determine how successful the company might be in the current market. They examine many different kinds of qualitative data, have discussions about developments in the industry, and develop strategies that can assist a company in competing at a higher level. They might work for an analyst firm, or they might work directly with clients, depending on the role that they play.
Portfolio analyst
A portfolio analyst is one of the common jobs you can do if you have a degree in financial engineering. The primary responsibilities of a portfolio analyst include conducting an analysis of the financial data provided by a client and working to improve the client's portfolio. For instance, to determine the advantages and disadvantages of a client's various investments, such as stocks, bonds, savings accounts, and other investments, they may review all of these items. Other responsibilities might include providing recommendations for investment strategies that would be beneficial to the client's success.
Risk analyst
The primary responsibilities of a risk analyst include reviewing all financial documents and assessing the economic conditions and investment risks facing an organization. Their responsibilities may include performing risk assessments on investments and determining whether or not those investments are in the best interest of a company.
Although they can find work in a wide variety of industries, risk analysts most commonly specialize in the insurance and financial sectors, such as working for a bank.
Financial adviser
The primary responsibilities of a financial adviser include working closely with clients to educate them on various products and services that can help them improve their financial standing.
They may assist clients in establishing and achieving a variety of monetary goals, determining their risk tolerance, as well as determining their assets and expenses. Among other responsibilities, you are responsible for ensuring that your clients remain focused on their financial progress.
Data scientist
A data scientist, one of the common jobs you can do if you have a financial engineering degree, collaborates with businesses to develop financial objectives based on meaningful information gleaned from data. They might assist these companies in understanding this data through the use of appropriate synthesis, and they might also assist in the development of algorithms and predictive models to expand their understanding. Charts and reports are other services that data scientists offer to their customers to keep them abreast of any developments.
Portfolio manager
The primary responsibilities of a portfolio manager include managing the client's financial portfolio to make it more profitable. Their responsibilities may include consulting with clients concerning their investment goals, evaluating their current performance, generating reports to investigate what is occurring, and adjusting their investments as required. Portfolio managers frequently juggle the needs of several different clients at once.
Sales Engineer
The primary responsibilities of a sales engineer include working to establish service and sales agreements that are in the client's best interests. Among their many responsibilities are the search for prospective clients, the analysis of a company's sales environment, and the conclusion of business transactions with companies from the outside. Manufacturing, service, and retail are examples of some of the markets that employ sales engineers.
What are the best financial engineering schools?
Where can one find the best schools for financial engineering? Below are the top schools if you want to pursue your career and become a financial engineer.
Baruch College
You have the opportunity to enroll in the MFE program at Baruch College in New York. If you attend school on a full-time basis, you will have this degree after completing just three semesters of study. Those who want to be sure of finding work after graduation should strongly consider enrolling in this program because it offers excellent internships and placement opportunities.
University of Illinois
The University of Illinois provides an excellent Master of Science in Financial Engineering program that spans the course of three academic semesters and focuses on STEM-related studies. Students will be prepared for a STEM-based career by completing this program, which emphasizes various quantitative techniques.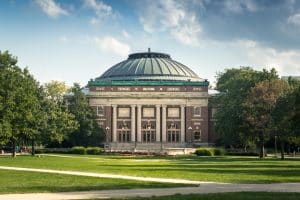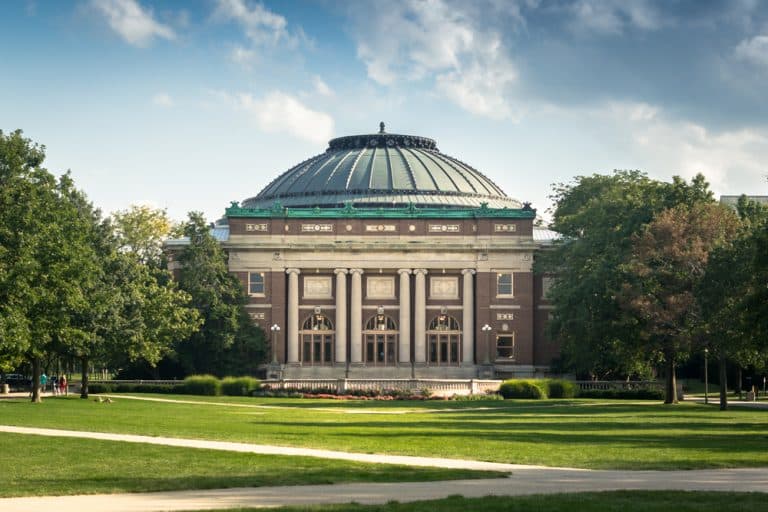 Columbia University
A Master of Science in Financial Engineering can be obtained from Columbia University, which is located in New York City as well. Because it examines a variety of topics from a variety of perspectives, this course is often referred to as an interdisciplinary one. Students who are interested in pursuing careers in banking or security will find this course particularly beneficial.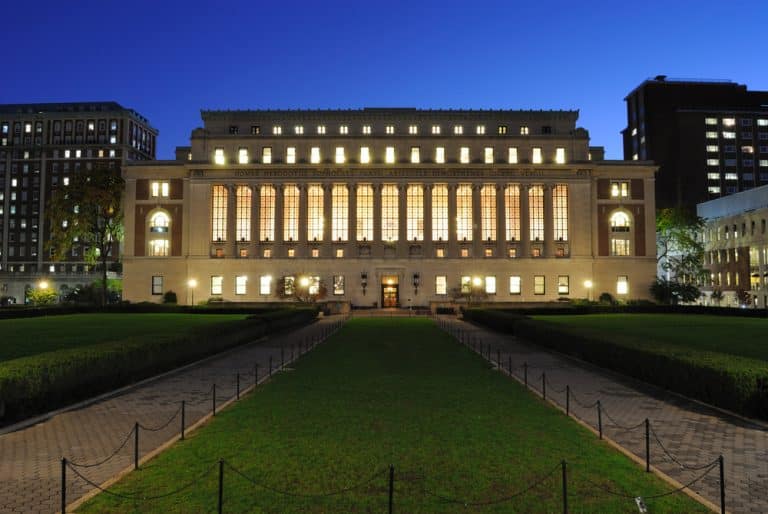 University of California-Berkeley
Students have the opportunity to enroll in an MFE program offered by the University of California, Berkeley, which boasts an impressive post-graduate number of graduates. More than ninety percent of graduates from this program receive extended job offers with full-time employment, and ninety-two percent receive extended internship offers.
NYU Tandon School of Engineering
Students have the opportunity to concentrate their studies on corporate finance and financial markets, computational finance, technology, algorithmic finance, or risk finance through the excellent program that is provided by the NYU Tandon School of Engineering. Students in this program receive an education that is comprehensive in nature, which ensures that they will be ready for work after graduation.
Stevens Institute of Technology
The program that is offered by Stevens Institute of Technology is an excellent choice for students who are interested in pursuing a degree that can be completed either on-campus or entirely online. This program concludes with a capstone project that allows you to demonstrate your abilities to potential employers and focuses on current events from around the world.
Claremont University
Students at Claremont University in California who wish to tailor the content of their education to meet specific professional objectives can pursue a Master of Science degree in Financial Engineering at Claremont. Students have the opportunity to participate in research and hands-on learning opportunities through this program, which is highly adaptable and offers both full-time and part-time study options.
Having all the necessary information is important before choosing any course of action. AdmissionSight is always here to assist you if you have any questions or concerns. We have more than ten years of expertise assisting students in successfully navigating the challenging admissions process.
Consult with AdmissionSight and find out what we can do to help you get into the school of your choice by ensuring that you are sufficiently aware and well-prepared for the application process.