Thinking of Becoming a Writer? Look at these Best Colleges for Authors
According to the Bureau of Labor Statistics, there were roughly 82,656 self-employed writers and 48,544 in-house writers in 2019. Overall, writers comprise around 0.03% of the overall population. This might make it seem like there isn't a lot of opportunities to pursue writing in college, but that couldn't be further from the truth. Learn more about colleges for authors.
There are some excellent colleges for authors that teach students the basics of writing, how to effectively convey their messages, and how to write in a wide range of formats. Writing is a skill that will benefit you in any professional field.
You'll know how to communicate more efficiently and make yourself heard and understood. Furthermore, you'll learn how to better understand others. Similar to entrepreneurs, there's a common misconception that authors don't need a college education to succeed or, at the very least, a degree won't help.
In reality, some of the most talented, prolific, and successful authors had a college education. If you're positive that a degree in writing is calling your name, there are some excellent schools that can help you achieve these goals. Here, we'll take a look at the best colleges in the country for aspiring writers.
1. Brown University – Providence, RI
One of the nation's top research universities, Brown University, has been educating students for over 250 years. Founded in 1764, this private school in Providence, RI, is famous for its world-class research programs, the stellar Warren Alpert Medical School, and exceptional writing program.
Brown University is located atop the stunning College Hill with a highly-ranked and highly-esteemed writing program any author would be lucky to attend. The school's daily newspaper, "The Brown Daily Herald is the second oldest daily student newspaper in the country.
Former writers include Pulitzer Prize winner Rebecca Ballhaus, David Corn, the Washington D.C. Bureau Chief for "Mother Jones," and Jonathan Karp, publisher and CEO of Simon & Schuster.
Brown University's open curriculum for undergraduate studies allows students to explore their intellectual curiosities and curtail their degrees to their passions. One of the best colleges for authors, Brown offers degrees in Comparative Literature and English.
The rigorous graduate English program provides students with hands-on training in literary research, theory and criticism, and the teaching of literature and writing. This is what makes Brown one of the best colleges for authors, the curriculum.
Faculty in the English department not only teach courses, but they're also working professionals, publishing numerous books and articles on a variety of topics. Working closely with the Cogut Institute for the Humanities and the Pembroke Center for Teaching and Research on Women, the English major offers students research opportunities that extend across the university into a variety of fields.
Additionally, students have access to the university's premier research libraries, including the John Hay Library, the John Carter Brown Library, and the John Nicholas Brown Center for Public Humanities and Cultural Heritage.
Before applying to this prestigious university, you should know what GPA and SAT scores you need to get into Brown.
2. Duke University – Durham, NC
Duke University is a private research institute nestled in the suburban setting of Durham, NC. Established in 1838, Duke's illustrious writing program has received acclaimed reviews from countless publications ranking colleges and universities throughout the country.
For example, U.S. News and World Report ranked Duke University's writing program as the second-best in the country. Located on this sprawling campus are ten schools and colleges. The Thompson Writing Program, run by the Duke Trinity College of Arts and Sciences, encourages students and faculty alike to study writing closely and critically.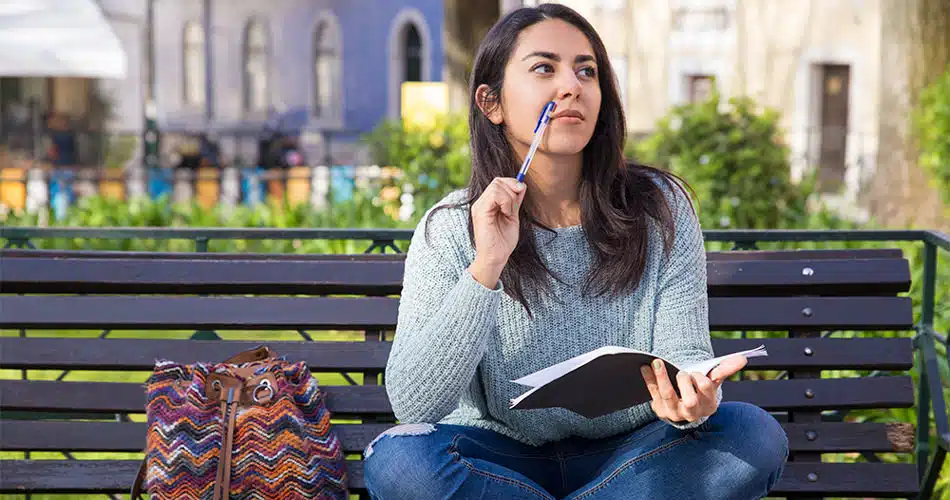 The TWP Writing Studio is another place where dedicated writers can participate in workshops, writing groups, and other writing-related events to teach writers how to hone their craft. Another great program dedicated to writing, Writing in the Disciplines, is a set of courses that help students become disciplined, efficient, and excellent writers.
Duke University offers bachelor's degrees in English and Creative Writing. Faculty members are experts in a variety of areas, from Medieval manuscripts to contemporary literature, making Duke one of the best colleges for authors.
"The Chronicle," Duke's school newspaper, is an independent student-operated paper with a staff of 120. The paper was the winner of the Associated Collegiate Press Best in Show in 2009. Notable alumni include Nathaniel Mackey, author of the "From Broken Bottle Traces of a Perfume Still Emanate," series, Mesha Maren, author of "Sugar Run," and Robin Kirk, author of "The Bond Trilogy."
3. University of Massachusetts – Amherst Amherst, MA
Founded in 1863, the University of Massachusetts-Amherst is a member of the Five College Consortium. As a result, students can attend classes at smaller liberal arts colleges nearby, including Smith College, Mount Holyoke College, Amherst College, and Hampshire College.
UMass-Amherst is already known for its public research opportunities, but it deserves a spot on the list for having an excellent writing program. Located between the bustling cities of Boston and New York City, UMass offers students inspiration, opportunity, and an excellent education.
Another reason this is one of the best colleges for authors, the UMass-Amherst Writing Program strives to provide quality writing education that prepares students for a variety of industries including publishing, journalism, and creative writing. The award-winning program teaches students how to confront tough ideas, find their voice, and take risks with their writing.
UMass-Amherst offers students degrees in Comparative Literature—the study of literary works across the world and through time—an interdisciplinary field that is enlightening and enriching. The Department of English offers bachelor's and master's degrees where students examine and study literature, writing, and theory.
UMass-Amherst is also home to an excellent Journalism department, where students are prepared to tackle the world of professional journalism. Students who graduated from UMass-Amherst with a degree in journalism have gone on to work at publications like the "Boston Globe," "The New York Times," and the "Associated Press."
Notable alumni of this prestigious school include U.S Poet Laureate and Pulitzer Prize Winner Natasha Trethewey, writer and McArthur Fellow Ocean Voong, and Buffy Sainte-Marie, singer-songwriter and Academy Award Winner.
4. Cornell University – Ithaca, NY
Cornell University, an Ivy League school located in rural Ithaca, NY, is one of the nation's top research universities. Ranked #17 by "U.S. News and World Report," this highly esteemed university provides students with a rigorous and demanding curriculum that prepares students to succeed in the professional world.
Cornell's Comparative Literature major provides students the opportunity to gain historical and critical perspectives about literature from worldwide. The degree program gives students two focus tracks to choose from.
The Comparative Literary Studies track focuses on critically evaluating literature. Meanwhile, the Literary, Visual, and Media Studies track focuses on studying literature, theory, and the integration of media arts such as film and video.
Cornell's Department of English promotes a culture of collaboration and learning through workshop courses on a variety of topics. In the graduate MFA program, students are allowed to work as editorial assistants for the "Epoch," a student-run publication run by the creative writing program.
Cornell has a unique distinction, as the only American university to have three women winners of the Nobel Prize, not shared with anyone: Pearl S. Buck, Barbara McClintock, and Toni Morrison, respectively.
Not sure if Cornell is the best choice? Here are some reasons you should choose Cornell over other Ivies.
5. Columbia University – New York, NY
One of the oldest institutions in the country, Columbia University, has been a leader in education for 267 years and shows no signs of stopping. Established in 1754, Columbia is located in the stunning Morningside Heights neighborhood of the iconic Manhattan section of NYC. The school boasts a highly regarded graduate journalism school in addition to an excellent writing program.
Columbia School of the Arts has a world-renowned creative writing program. The MFA in writing is a stringent program designed to prepare students to work as authors. Faculty in the Department of English are writers and editors who are thought leaders in the industry.
Professors and students work closely together through workshops and small classes to produce a book that's ready to be published. Students can choose a concentration in either fiction, poetry, or creative nonfiction.
Further cementing its spot as one of the best colleges for authors, Columbia also offers degrees in Comparative Literature and Society, English and Comparative Literature, and Creative Writing.
Authors who've graduated from this prestigious university include Jack Kerouac, J.D. Salinger, Allen Ginsburg, Langston Hughes, and Zora Neale Hurston. If you're interested in following in the footsteps of these successful authors, here are some tips for getting into Columbia.
6. University of Iowa- Iowa City, IA
Also known as "The Writing University, the University of Iowa is the premier college for aspiring authors. Founded in 1847, the university is famous for its Iowa Writer's Workshop and Nonfiction Writing program. Ranked #83 in National Universities by "U.S. News and World Report," the University of Iowa is nestled in Iowa City, America's first UNESCO City of Literature.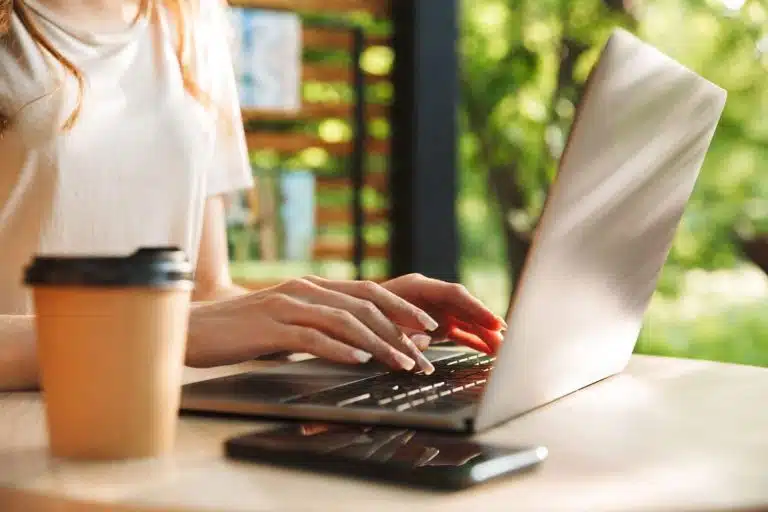 Further cementing the university's place as "America's Writing University" is its illustrious list of alumni, including acclaimed authors like Flannery O'Connor, Kurt Vonnegut, John Irving, and Gene Wilder, just to name a few. Overall, the University of Iowa has educated 43 Pulitzer Prize Winners, seven U.S. Poet Laureates, and winners of the Peabody Award, leaving no doubt as to why this school is one of the best colleges for authors.
Additionally, students are introduced to contemporary world literature as the International Writing Program hosts visiting writers throughout the school year.
The University of Iowa also offers degrees in Communication Studies, Cinema, English and Creative Writing, and Screenwriting Arts.
7. Oberlin College and Conservatory – Oberlin, OH
Oberlin College and Conservatory is a private institution founded in 1833. This beautiful suburban school is in the town of Oberlin, 35 miles south of Cleveland. "U.S. News and World Reports" ranks Oberlin at #37 on the National Liberal Arts Colleges list. As the world's oldest liberal arts college, Oberlin is both an exceptional music school and an excellent college for authors.
Oberlin has a unique distinction among colleges for authors; the Book Studies major is a one-of-kind program that is difficult to find anywhere else in the country. The program is designed for students interested in the history, theory, and creation of books.
In addition to a rigorous curriculum, the English Department also provides students an opportunity to win awards and prizes for written excellence. Awards include the Andrew Buongiorno Award for excellence, the Margaret Goodwin Meacham Prize, and the Dudley B. Tenney Literature Prize.
Students are encouraged to study a variety of fields to enrich their writing. Courses such as postcolonial theory, history of the novel, and critical theory are designed to make students think and write critically about the world around them.
Notable alumni include Pulitzer Prize Winner Carl Dennis and "Washington Post," reviewer and author Michael Dirda.
8. Colorado College – Colorado Springs, CO
Right at the base of gorgeous Pikes Peak in Colorado Springs, CO, sits Colorado College a small private liberal arts college. Colorado College doesn't just have an excellent curriculum that will prepare student writers for a successful career, but it also has a special academic structure due to the Block Plan.
Instead of students taking 2-4 courses simultaneously for the semester, CC students study one course per three-week term. This in-depth learning model helps students focus entirely on their studies and encourages deep exploration of learning concepts.
Between three-week terms, students are given a four-day break in which they can go out and enjoy the gorgeous natural beauty of Colorado Springs. The city sits at the base of one of the highest mountains in Colorado and is home to hundreds of miles of cycling and hiking trails. Aspiring writers take note, one of the reasons CC is one of the best colleges for authors is its connection to nature.
In addition to a traditional English program, CC offers a unique major in the Classics, where students learn to read classics such as "Odysseus" in its original Greek or Latin.
Notable alumni include David Burnett photojournalist, Gregg Eastbrook, writer and contributing editor of "The New Republic" and "The Atlantic Monthly," Thomas Hornsby Ferril Colorado Poet Laureate, and Kaui Hart Hemmings, author of "The Descendants" and "House of Thieves."
9. Northwestern University Evanston, IL
Northwestern University's Medill School is famous for its exceptional graduate journalism program. Founded in 1851, Northwestern is settled in the suburban area of Evanston, IL. The nationally-ranked university offers degrees in Comparative Literary Studies, Critical Theory, and English Creative Writing and Literature.
Students work closely with faculty to produce award-winning fiction and nonfiction. Utilizing seminars, workshops, and mentorship programs, Northwestern fosters an environment where students think critically about their work and society. Students are pushed to hone their creative writing skills and encouraged to participate in the annual writing competition hosted by the English department.
Northwestern boasts a plethora of famous alumni including, George R.R. Martin author of "A Game of Thrones," comedian-writer Stephen Colbert, Emmy Award winner Julia Louis Dreyfuss, and Meghan Markle writer/actress/humanitarian and the former Duchess of Sussex.
10. Emory University – Atlanta, GA
Located near downtown Atlanta, GA, Emory University has been operating since 1836. The university is comprised of nine schools and colleges and offers students a strict writing regimen.
As one of the largest humanities departments at Emory University, the English Department has a high-ranked Creative Writing program where students can study poetry, fiction, or creative nonfiction with scholars from across the country.
Emory's English Department offers students a combined bachelor's and master's degree program. Named the 4+1 BA/MA program, students begin taking graduate-level courses in their junior year of undergraduate studies. Ultimately students continue their studies for an additional fifth year and complete their master's degree.
Students are encouraged to find inspiration for their writing from the world around them, think critically and logically about society, and participate in the school's learning through a service approach. Students finish the program as graceful and efficient writers and thought leaders.
Ranked #21 in National Universities by "U.S. News and World Report," Emory University is a school dedicated to educating tomorrow's world leaders. Notable graduates include former U.S. President Jimmy Carter, bestselling author Mike Sager, and award-winning journalist Carl Hiaasen.
Get into the university of your dreams.
No matter what kind of degree you want to pursue, AdmissionSight can help you get into the university of your dreams. We've spent the past decade helping high schoolers just like you improve their applications to catch the attention of admissions officers.
Contact us today to learn more about what we offer and how our services can help you reach your academic goals. We'll set up a free consultation to answer any questions you have.