The 10 Schools Produced the Most Billionaires
When choosing a college, there are plenty of factors to consider, and the wealth of the school's alumni may or may not factor into your decision. Obviously, any school can produce wealthy alumni, but we wanted to take a deeper look at which schools have graduated students who went on to become billionaires. So, let's take a look at the colleges that produce the most billionaires. We'll also tell you about some of the other notable alumni who graced the halls of these prestigious institutions.
Becoming a billionaire requires a lot of things: intelligence, connections, and a whole lot of luck. At AdmissionSight we wondered if college choice also played a role in who becomes a billionaire after leaving college. We should note at the outset, that some of the people who will be discussed in this post didn't necessarily graduate from the schools they attended. In some cases, their business plans took them away from their studies before graduation day.
Here is the list of colleges that produce the most billionaires:
10. University of California Berkeley
While UC Berkeley has produced hundreds of notable alumni, they have also produced their fair share of billionaires. Apple Co-founder Steve Wozniak is one of the alumni that many people have heard of who went on to billionaire status with his work at Apple Computers.
You may have also heard of billionaire Mayayoshi Son, a Silicon Valley entrepreneur of the Japanese banking firm SoftBank. If you haven't heard of Son or SoftBank, there's a good chance you've heard of Uber, the ubiquitous ride sharing app. Had it not been for a sizeable investment from Son and SoftBank, there's a good chance we'd all still be taking taxis. SoftBank is also a large backer of T-Mobile and Alibaba.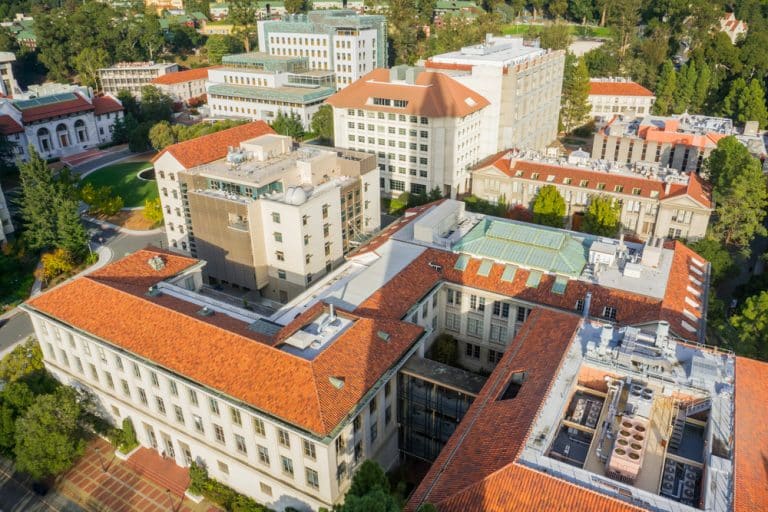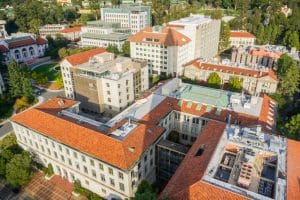 Similarly, you may not have heard of Gordon Moore, but there's a good chance that the computer you're reading this on contains an Intel microprocessor. Moore is an American engineer who founded Intel and the author of Moore's Law which states that roughly every two years the number of transistors and microchips will double, which will necessitate technology to become increasingly faster, smaller, and more efficient.
Other, non-billionaire Berkeley grads include Chris Pine, Aaron Rogers, George Takei, Betsy Friedan, Joan Didion, Ai Weiwei, Gregory Peck, and Philip K. Dick.
9. Princeton University
When it comes to which schools have produced the most billionaire, you need to take a look at Princeton. Not only has it produced American Presidents like John F. Kennedy, Woodrow Wilson, Grover Cleveland, and James Madison, it also has graduated its fair share of billionaires.
Perhaps their most notable billionaire alumnus is Amazon founder Jeff Bezos—his ex-wife Mackenzie Scott is also a Princeton grad. Bezos is one of the few ultra-billionaires who are forever jostling for the title of: World's Richest Person.
Another notable Princeton alum is financier Carl Icahn, who has made a long career of taking large stakes in companies and then reorganizes their management structure. Another prominent billionaire who graduated from Princeton in 1976 with a bachelor's degree in electrical engineering is former Google CEO Eric Schmidt. After leaving Google, Schmidt went on to become a technical advisor to Google's parent company Alphabet.
Other notable Princeton graduates include current Supreme Court Justices Elena Kagan, and Sonya Sotomayor, and Samuel Alito, First Lady Michelle Obama and her brother Craig Robinson. And of course, American TV star David Duchovny, who may or may not have graduated.
8. Massachusetts Institute of Technology
When it comes to schools with the most wealthy graduates, MIT has a combined billionaire net worth of $104,000,000,000. And that's just the net worth of the billionaires. Included in MIT's billionaire alumni are the Koch brothers, Charles and David. While David is now deceased, his brother Charles was ranked 20th on the list of the world's richest people. The brothers inherited Koch Industries from their father who was an oil tycoon, and radically grew the company in a variety of ways.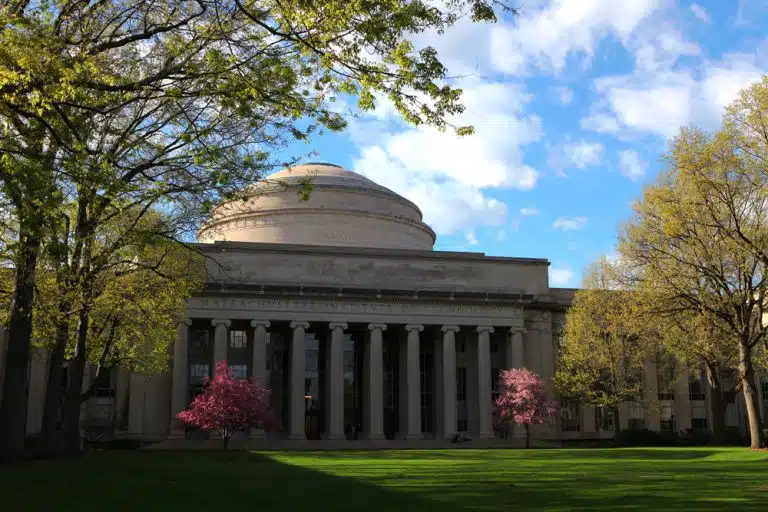 It should be noted, that a number of the billionaires discussed in this post inherited large sums of money from family, while others made their money on their own. Another notable MIT billionaire is John Oyler, founder and CEO if BeiGene, a global biopharmaceutical company.
Other notable MIT alumni include, American linguist Noam Chomsky, Astronauts Buzz Aldrin, Edgar Mitchell, David Scott, and Ronald McNair, Secretary-General of the UN Kofi Annan, architect I.M Pei, and Nobel Prize winner Esther Duflo.
7. University of Southern California
While you might be thinking that USC has produced plenty of entertainment industry billionaires, there's only one person in that category who can actually claim to be a billionaire. It's George Lucas, of course. The Star Wars creator had already become a billionaire from the franchise alone, but when he sold Star Wars to Disney, he further solidified his billionaire status.
So far, USC has produced fifteen billionaires with a combined net worth of $58,000,000,000. George Lucas is also one of the billionaires on our list who started with nothing. After a short career in Hollywood, Lucas launched Star Wars and the rest is history. Other billionaire graduates include Salesforce CEO Marc Benioff, and Public Storage founder B. Wayne Hughes.
Of course, USC's connection to the entertainment industry cannot be overlooked. Notable USC entertainment alums include Zac Efron, John Wayne, Tom Selleck, Anton Yelchin, Kelly Preston, Ron Howard, Forest Whitaker, Bob Saget, John Ritter, Daryl Hannah, Shonda Rhimes, Judd Apatow, Robert Zemeckis, Dalton Trumbo, as well as astronauts Neil Armstrong and Jim Lovell.
6. Cornell University
Prominent Cornell alumni have become part of nearly every part of our society. From science to government and entertainment, Cornell has produced some of the world's most impressive talent. But when it comes to Cornell's billionaire alumni, several names stand out. Sandy Weill is an American banker and philanthropist who served as the CEO of Citigroup for more than a decade and has an estimated net worth of $1.8 billion. Another notable Cornell billionaire is software pioneer David Duffield who co-founded Workday and PeopleSoft.
Unlike some of the billionaires on this list, Duffield started out with very little money and mowed lawns as a child. After attending Cornell, he worked as a systems engineer at IBM before starting his first company. While he has made billions in the software industry, Duffield is very active in philanthropy and has donated nearly a billion dollars of his fortune to different charities and Cornell University.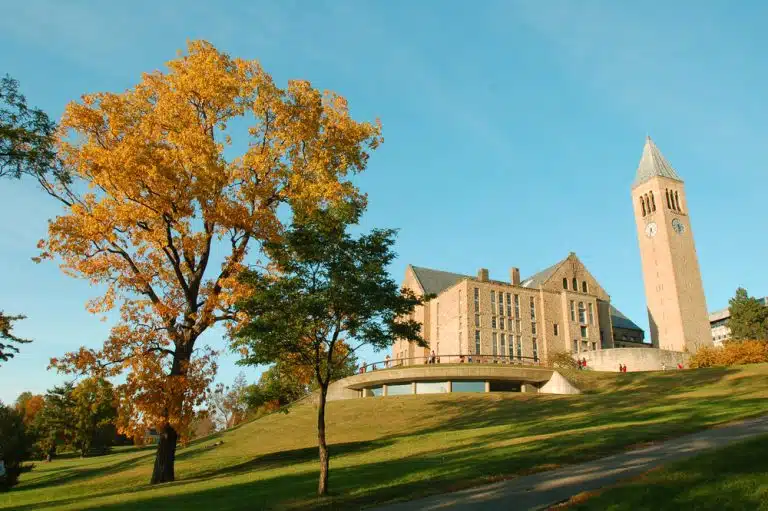 Other notable Cornell alums include former Supreme Court Justice Ruth Bader Ginsberg as well as her husband Martin, writers Kurt Vonnegut and Thomas Pynchon, Taiwanese Statesman Lee Teng-hui, former Attorney General Janet Reno, filmmaker Howard Hawks, composer Steve Reich, and Nobel Prize Winner Hans Bethe.
5. Mumbai University
For this entry, we're going to step outside the U.S to recognize the billionaire alumni of Mumbai University. With a combined net worth of $162,800,000,000, India's premier university has graduated their fair share of the wealthiest people on Earth. Topping the list of billionaire alumni is Mukesh Ambani, otherwise known as the richest person in Asia. The secret to Ambani's business success is rooted in diversification. While many of the billionaires on this list have a narrow business focus, Ambani's company Reliance Industries Ltd. Is involved in the oil and gas industry, global retail, petrochemicals, and telecom.
Another notable billionaire produced by Mumbai University is Uday Kotak, of Kotak Mahindra Bank. Originally started as a private finance firm, Kotak transitioned his business to a bank in 2003, and it has gone on to become one of the four largest banks in India. Currently, Kotak's net worth is around $14 billion and climbing.
4. Yale University
One of the colleges that produce the most billionaires is Yale. It is one of the colleges that has produced the most billionaires, but some of those billionaires would probably have gotten their money without a Yale education. The heirs of the Mars Candy fortune, John, Valerie, and Victoria Mars are all Yale grads. Alongside the Mars' are oil heirs Edward, Robert, and Sid Bass, however they didn't inherit their billions directly.
Instead, the Bass boys collectively inherited $2.8 million from their oil tycoon uncle Sid Richardson. They took that money and began investing in the oil and gas industry, selling their interests in 2017 to Exxon Mobile for $5.6 billion in stock. The Bass family has continued to invest their money in a variety of sectors as well as philanthropic endeavors. Their current family worth is estimated at $10.8 billion.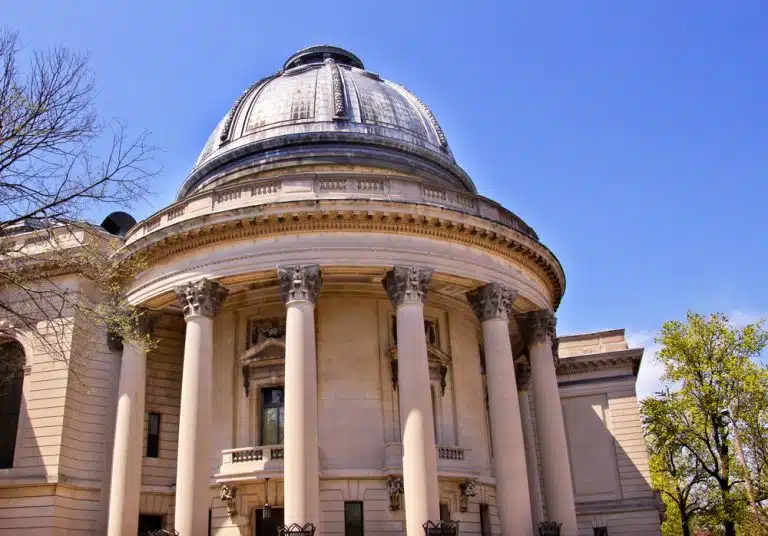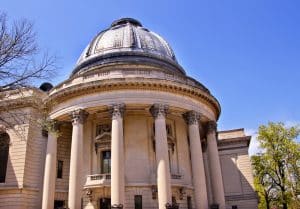 Another Yale Alum who achieved billionaire status is Brooklyn Nets owner Joe Tsai. But Tsai didn't make his money in basketball. Instead, he co-founded the massive firm Alibaba and currently serves as vice-chairman. Tsai is a true sports fan with an athletics pavilion named for him at Yale, and he also owns the New York Liberty, San Diego Seals, Las Vegas Desert Dogs, and the Barclay's Center where the Nets play.
Other notable Yale alumni include former presidents George H.W. Bush, George W. Bush, Bill Clinton, Gerald Ford and William Howard Taft, former Secretary of State Hillary Clinton, actors, Meryl Streep, James Franco, Jodi Foster, Edward Norton, former Vice President Dick Cheney, political activist Alexei Navalny, Supreme Court Justices Sonya Sotomayor, Brett Kavanaugh, and Clarence Thomas, journalist Ronan Farrow, former First Lady Barbara Bush, director Oliver Stone, and former Governor of California Jerry Brown.
3. Stanford University
To date, Stanford has produced twenty-eight billionaires which makes them #3 on our list of colleges that produce the most billionaires. The combined net worth of Stanford billionaires is just over $124,000,000,000, and their billionaire graduates have mostly made their money in the tech sector.
With its proximity to Silicon Valley, Stanford is very much linked to the tech industry, and they've produced billionaires such as Robinhood founder Vlad Tenev, as well as Yahoo co-founder David Velez who also built the digital bank Nubank. At only 40 years old, Velez is probably the youngest billionaire on our list so far. His company, Nubank is based in Sao-Paulo Brazil and offers all kinds of digital banking products to South and Central America.
While Velez may be one of the youngest billionaires on our list, he's not the youngest. That prize goes to Vlad Tenev, who at thirty-eight is one of the youngest truly self-made billionaires in the world. His net worth is estimated at around $16 billion after Robinhood went public in 2021
2. University of Pennsylvania
One of the colleges that produce the most billionaire alumni, UPenn owes a lot of its billionaire valuation to one person: Elon Musk. The current richest person in the world is a graduate of UPenn and his various companies continue to grow despite some rather… questionable personal choices of late. UPenn also counts Donald Trump as one of its billionaire alumni, though it is uncertain whether the former President is actually a billionaire as he has suggested.
In terms of other billionaire alumni, Warren Buffet spent two years at UPenn before finishing his degree at the University of Nebraska, and fashion designer Tori Birch graduated from UPenn in 1988. Going all the way back to 1920, media magnate William S. Paley graduated from UPenn, and his media empire eventually because the company we know as CBS.
While UPenn has produced quite a few billionaire alumni, there are also other notable UPenn graduates including. Noam Chomsky, actors Elizabeth Banks, Bruce Dern, and Candice Bergen, musician John Legend, and presidential children, Beau and Ashley Biden, and Tiffany Trump, and old west legend Doc Holliday.
1. Harvard University
At the top of our list of colleges that produce the most billionaires is Harvard University. While Harvard has produced twenty-nine billionaires with a whopping $207,000,000,000, many of their most famous billionaire students left before graduation. Microsoft founder Bill Gates skipped out before graduation to work on his software company, and Facebook founder Mark Zuckerberg left after his sophomore year.
Billionaires who actually graduated from Harvard include former Goldman Sachs CEO Lloyd Blankfein, LA Clippers owner Steve Ballmer, and Brazilian investment banker Jorge Paulo Lemann.
Other notable Harvard alums include US Presidents Barack Obama, John F. Kennedy, Franklin Delano Roosevelt, George W. Bush, Theodore Roosevelt, John Adams, John Quincy Adams, and Rutherford B. Hayes.
So, there you have it. AdmissionSight's list of colleges that produce the most billionaires. If you've been wondering, what schools have the most billionaire alumni, hopefully this post has helped. If you want to discuss your college plans with experts who specialize in tailoring a college admissions plan specifically for you, contact AdmissionSight today and schedule your free consultation.