What is the Easiest Ivy League School to Get Into?
Ivy League universities represent the very best educational opportunities the United States has to offer students. In fact, some people recognize these elite institutes of higher learning as the very best in the entire world. From top-tier courses and professors to cutting-edge technology and unrivaled histories, these schools have earned their reputations as leading universities. Naturally, this prestige comes with a certain level of exclusivity.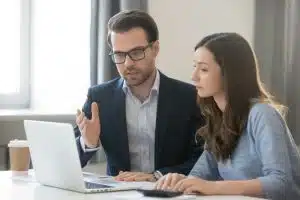 With tens of thousands of students both domestically and internationally applying to attend these esteemed universities, admissions committees have to determine who is qualified to get admitted and who needs to get turned away. The eight schools comprising the respected Ivy League have produced a high profile list of alumni who have gone on to become world leaders, Nobel Prize winners, founders of Fortune 500 companies, inventors, successful politicians, famous actors, inventors, and musical artists.
Although these universities have a well-earned reputation given their history of providing unrivaled educational and professional opportunities, people also imbue these schools with an even higher level of meaning. That's another reason some of the best and brightest students from around the country (and world) apply each and every year. Naturally, some students wonder what is the easiest Ivy League school to get into?
After all, there's bound to be at least one Ivy League university that's much easier to gain admittance to than the others, right? Well, that's a tough question to answer with a 'yes' or 'no' response. While some Ivy League schools definitely have lower acceptance rates than others, that's not the entire story. Here, we'll explore which Ivy League universities are the easiest to get into and why this isn't the only thing you should be worried about in 2021.
What is the Ivy League?
Although the term "Ivy League" has come to be associated primarily with high-level academics, it actually has a different origin. While all students are aware of the name and the schools associated with it, not many are aware of the history. In fact, the Ivy League was only established in 1954 even though most of the universities in the group date back hundreds of years. It was originally created for athletics, not academics. However, the rich tradition of top-tier education led these eight universities and the Ivy League name itself to be associated with scholars instead.
Pro Tip: "Easiest" is relative
Before we dive into the specifics of each Ivy League school and its difficulty, it's important to understand that "easy" is relative in this case. Keep in mind that the Ivy League schools are among the most sought after universities in the world. They attract the most talented students from across the country and abroad. Furthermore, many of these schools are small when compared to larger state schools.
This not only means that the competition is incredibly intense but that these uber-talented students are vying for only a small number of available spots. Just because one Ivy League school is "easier" to get into than another, that doesn't mean the process is easy overall. In fact, you can rest assured that getting into an Ivy League university is harder than the vast majority of other colleges.
Another reason why the "ease" of admittance is relative has to do with your personal strengths and academic interests. Although the eight Ivy League schools share the prestige of offering world-class education, there are some important differences between them. These universities specialize in different areas, offer varying degrees, and set students up for a variety of professions.
Even the application process differs between each of the Ivy League schools. Due to these differences, you have to determine which university best matches your strengths and goals. Some students might find the so-called "easiest" Ivy League school really tough to get into if their abilities just don't match up well with the college.
The Ivy League acceptance rates, from hardest to easiest
Note: Just in case you skipped forward, we wanted to repeat that there's no such thing as an Ivy League school that's "easy" to get into. Some have a trend of higher acceptance rates than other Ivy League schools. Since this is the most reliable metric for determining any student's chances of gaining admittance, we'll rank the "easiest" Ivy League schools starting with those with the highest acceptance rate.
| | | |
| --- | --- | --- |
| University | Size | Acceptance Rate |
| Cornell University | 15,043 | 10.6% |
| Dartmouth College | 4,417 | 7.9% |
| University of Pennsylvania | 6,311 | 7.7% |
| Brown University | 6,752 | 6.6% |
| Yale University | 5,964 | 6.3% |
| Princeton University | 5,267 | 5.7% |
| Columbia University | 9,001 | 5.2% |
| Harvard University | 6,699 | 5.1% |
Cornell University: The Easiest Ivy League To Get Into → According To Research
Acceptance Rate: 10.6%
Cornell University's official motto is: "I would found an institution where any person can find instruction in any study." Ever since these immortalized words were spoken by the university's co-founder and namesake, Ezra Cornell, the college has maintained one of the highest acceptance rates when compared to its fellow Ivy League school. Cornell has more than 4,000 courses divided among seven undergraduate schools from which students can choose.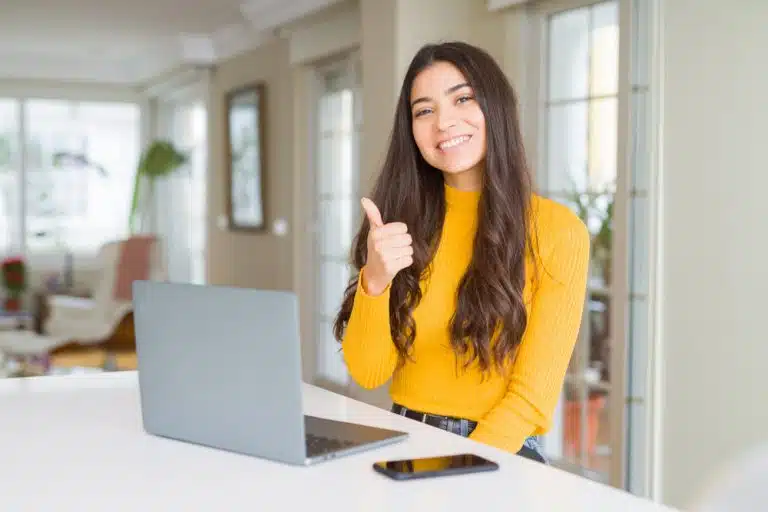 In addition to admitting a higher percentage of students, Cornell is also known for offering various areas of studies, making it easier for students to find something to match their academic interests and professional goals. Interestingly, Cornell University was the very first to provide students with a journalism degree option. While students will find top-level academic offerings, Cornell also offers a vast array of clubs, intramural sports, and other extracurricular activities. Located in New York in the pristine Finger Lakes Region, Cornell's campus is 2,300-acres large and is full of natural, green spaces.
Like many Ivy League schools, Cornell requires students to apply directly to a specific college under its larger umbrella of offerings. For example, engineering students will need to apply directly to the College of Engineering rather than to Cornell specifically. Fortunately, Cornell publishes the specific acceptance rates of all of these colleges so you can get a better idea of the difficulty of getting in.
Cornell's School of Hotel Administration: 24.17%
College of Human Ecology: 18.34%
School of Industrial and Labor Relations (ILR): 15.89%
College of Agriculture and Life Sciences: 11.38%
College of Engineering: 10.53%
College of Architecture-Art and Planning: 10.25%
College of Arts and Science: 9.87%
Cornell SC Johnson College of Business: 6.4%
Dartmouth College
Acceptance Rate: 7.9%
Dartmouth College is the second-easiest university within the Ivy League to get into based on an acceptance rate of 7.9%. Although Dartmouth is smaller than any of the eight Ivy League universities, students shouldn't be fooled. Its offerings are still as competitive and impressive as the other colleges. In fact, it still has a wide array of academic offerings from which students can choose. A strength that this smaller size offers which other Ivy League colleges have a tough time matching is personalization.
With a smaller teacher to student ratio, class sizes are easier to manage, organize, and customize. Despite its relative size, Dartmouth has still made a name for itself among other Ivy League universities for its research opportunities. In fact, the Carnegie Foundation recently classified Dartmouth University as a college with "high research activity." Founded in 1796, Dartmouth is one of the longest-running institutions of higher learning in the country. In fact, it has one of the country's oldest outing clubs which allows students a chance to explore the stunning natural surroundings Dartmouth's rural campus has to offer.
University of Pennsylvania
Acceptance Rate: 7.7%
With an acceptance rate of 7.%, the University of Pennsylvania is the third easiest Ivy League school to get into based on this metric. The University of Pennsylvania was founded by Benjamin Franklin in 1740. It's known for creating a hybrid of innovation and development with rich history and tradition. Franklin was a big believer in having higher education that not only focused on offering opportunities to the clergy, but one that taught arts and humanities in addition to the functional skills and knowledge people need on a daily basis to earn a substantive living while helping the public.
In fact, the Wharton School at the University of Pennsylvania is not only the first business school in the country but the world. This Ivy League college also has the oldest medical school. As if those accolades weren't impressive enough, the campus' football field is also the longest-running in the country.
Keep in mind that UPenn, along with many Ivy League schools, divides its academic offering among various schools: the Wharton School of Business, Penn Engineering, the School of Nursing, and the College of Arts and Sciences. When applying to UPenn, you don't apply to the university overall but rather to one of these four colleges. For students interested in pursuing a dual -degree, it's necessary to get accepted by both schools. Since UPenn doesn't publish acceptance rates for each individual school, we're only left with the university's overall acceptance rate. However, it's important to note that this can vary between each school
Brown University
Acceptance Rate: 6.6%
Brown University was established in 1764 and represents yet another Ivy League school with a rich historical tradition of world-class academic offerings. Even well after two centuries of running, this top-tier university shows no signs of slowing down. Well-known for the unconventional approach it takes to education, Brown University's "open curriculum" has become a favorite among students and an intriguing interest for applicants. This method offers students an opportunity to develop a core curriculum that is unique to their academic interests.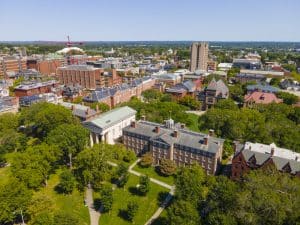 With 80 different academic programs from which to choose, students have more than enough to explore to get a better understanding of their unique interests. With 150-acres of pristine campus that's just a short drive from the historic city of Providence, students will love the university's setting.
Yale University
Acceptance Rate: 6.3%
Yale University holds a lot of prestige even among the Ivy League schools. Founded in 1701, it's one of the longest-running institutes of higher learning in the country. While some colleges are known for specializing in one area, Yale serves as a hub for some of the most talented students in a wide range of fields. The university is just as well-known known for its engineering, math, and science labs as it is for the university's music and drama programs.
Yale differs from other Ivy League colleges in its structure. Students live in residential colleges that each come with their own dean and head who live alongside the students. A unique community structure and system of social interaction arise from this special structure. New York and Boston aren't too far away when students want to get out of the tight-knit campus in exchange for something more impersonal and fast-paced.
Princeton University
Acceptance Rate: 5.7%
Originally founded as the College of New Jersey, Princeton University was rebranded in 1896. It's one of the most well-respected and longest-running universities in the country. Undergraduates can choose from various areas of study such as engineering, natural sciences, social sciences, and the humanities. With the largest endowments per student when compared to every other university in the country, Princeton provides students with some excellent academic opportunities.
Covering over 500 acres of beautiful land, students will fall in love with Princeton's picturesque campus. While the town of Princeton has everything students could need in terms of entertainment, food, and other activities, the university's strategic position in the northeast places it just a short train ride away from larger cities like Philadelphia and New York.
Columbia University
Acceptance Rate: 5.2%
Columbia University was initially established as King's College by King Georg II's royal charter in 1754. This makes Columbia the fifth-oldest university in the country and the oldest in the state of New York. Columbia University's world-class academic offerings revolve around what's known as their "Core" curriculum.
This is a set of courses that include humanities, literature, sciences, and much in between. Each student has to take these "core" classes in order to become a well-rounded scholar. When not in the classroom, students are in one of the liveliest cities in the world, New York City. Here, they have a front-row seat to world-class cuisine, entertainment, museums, and more.
Harvard University
Acceptance Rate: 5.1%
With an impressively restrictive acceptance rate of 5.1%, the famous Harvard University is the most difficult Ivy League school to get into based on this metric. It's also the oldest college in the country having been founded in 1636. Despite its age, Harvard remains the preeminent institute of higher learning as it attracts some of the brightest students from across the country and the world.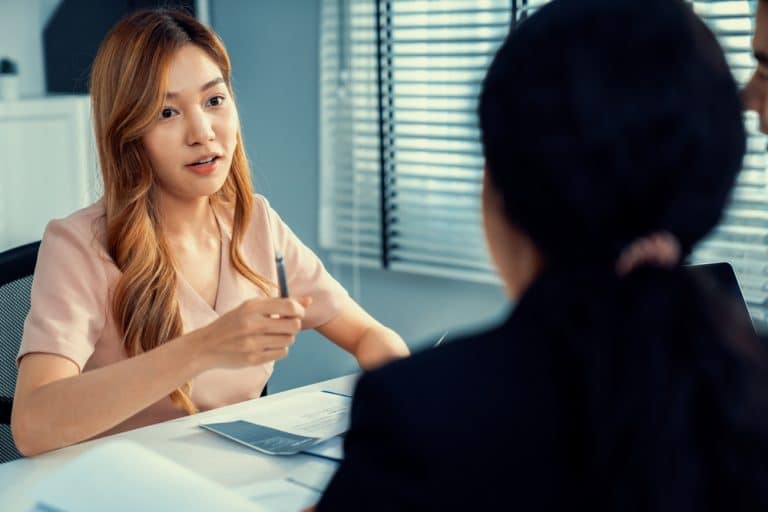 Situated in Cambridge, Massachusetts, Harvard University offers students an excellent environment in which to learn. With Boston just a short distance away, city-life isn't too far removed. Students are encouraged to make use of Harvard University's world-renowned resources. With nearby colleges of similar repute such as Northeastern, Tufts, Boston College, Boston University, and MIT, Harvard students can collaborate with some of the best minds in the country.
Get more advice on Ivy League admissions
Applying for the Ivy Leagues is a challenging and daunting process. To help give yourself the greatest advantage possible, it's important to reach out to college admissions consultants who are experts in the area. As a student, you're approaching the Ivy Leagues for the very first time. However, there are professionals out there who have years of experience with the admissions process of Ivy League universities. Admission Sight is one of those specialists who knows exactly what schools are looking for and how students can greatly improve their chances of getting in.
Our team of high-qualified and experienced specialists has helped countless students get into some of the top universities in the country, including the coveted Ivy League schools. We know how to get into an Ivy League school. Whether you want help determining where to apply, support in choosing extracurricular activities, or essay editing services, we have your back. Feel free to reach out to Admission Sight today to discover more about the services we offer and how we can help you realize your dream of attending an Ivy League school.